Dystopian mobile RPG Arknights just announced its new game update, Operational Intelligence, with brand new events, operators, and storylines. After the occupation crisis between L.G.D and The Reunion in episode five, the game reveals new plots to unveil the stories behind other characters. During the limited event (March 25 – April 8), players can obtain Valid Intelligence Units from event operations to unlock extra stories and rewards.

Vignette Series Sneak Peek
There are seven new stories in this update, each of them possessing an individual plot. The stories involve new operators, unknown history about doctor, solid faith and belief among reunion members, struggles of this great battle for everyone, etc. Every separate story forms a web connecting the worldview behind the gameplay.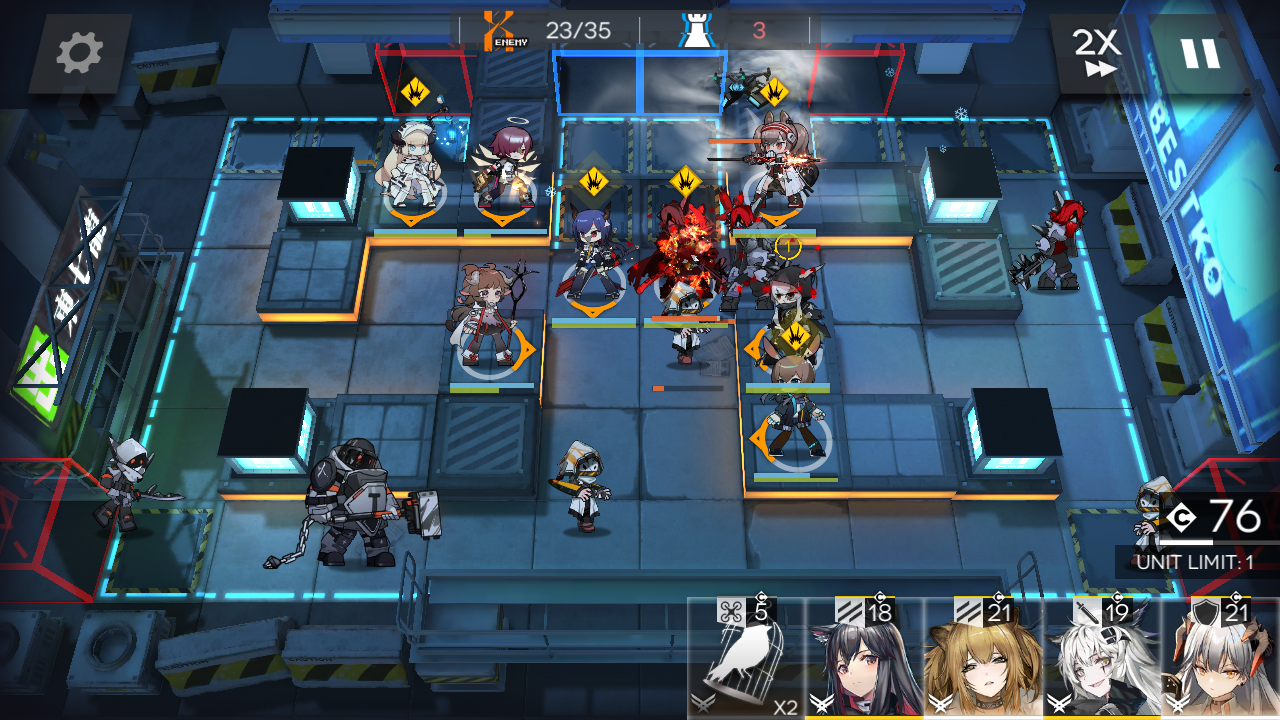 New characters
There are four new operators, six-star supporter Magallan, five-star sniper Executor, five-star guard Flamebringer, and four-star sniper Vermeil.
Magallan is the operator from Rhine Lab with a powerful skill that summons aggressive drones to fight by her side. Her drones are very practical. These drones not only slow enemies, but they're also capable of extra single target art or AOE physical damage delivery.
Executor will group attack every enemy in his range with 1.5 times damage to front row enemies. He's very useful when facing swarms of enemies.
Flamebringer's HP will increase for every kill he gets. This talent, combined with his self-healing skill by attacking enemies, makes Flamebringer a unique and potent operator. Flamebringer's attack damage and attack speed will remain upgraded until the end of battle if he's on second skill with a fellow Medic. Flamebringer can be redeemed when players gather enough valid intelligence units.
As a four-star sniper, Vermeil has relatively higher basic attack damage than other snipers of the same level. After her second skill is activated, she can attack two enemies at once.

New furniture sets Airtight Anti-Chemical Safety Cabin, new outfits for Silence, Meteorite, Jessica, and headhunting events are also waiting for players to discover in-game.
---
You can download and play Arknights now! For more information about the game itself, check out our Arknights wiki.
This article is sponsored by Yostar Games, the publisher of Arknights.
---