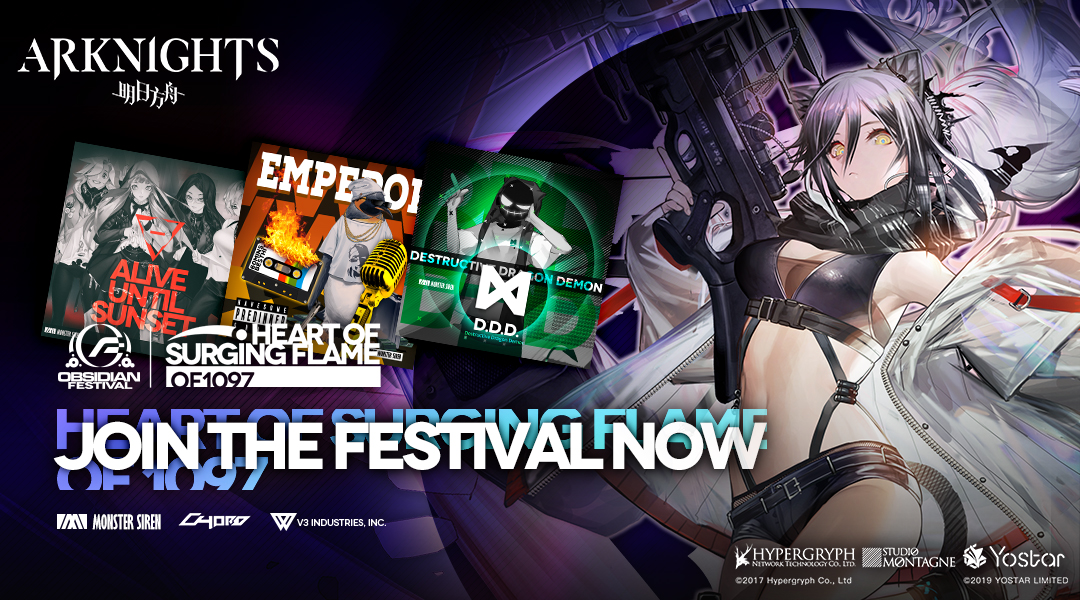 Summer may still be a few weeks away for most folks in the northern hemisphere, but Arknights is already heating up with its "Heart of Surging Flame" limited time event and a brand new song release "After It All" produced by the internationally acclaimed DJ's Yellow Claw. Brand new operations will be available during this event — and players who complete will obtain the 5-Star Operator "Ceylon" for free.
Arknights features a continuous, evolving storyline as new revelation's and plot twists debut with each major game update. At the conclusion of Chapter 5, Kal'tsit suggests that the Doctors and Operators all take a short break and travel to a popular hospitality hotspot aptly named Siesta. This city is famous for a music festival called The Obsidian Festival. Arknights has been experimenting and expanding its pop culture image with DJ collaborations, starting with famous DJ Steve Aoki's record label Dim Mak. Two titles, "Save Us From Ourselves" and "Survive" produced by Dim Mak artists Bear Grillz and QUIX, are already released. To bring some heat to this spring event, Arknights launched its theme song produced by Yellow Claw. While roaming the sandy beaches of Siesta, players will encounter more key characters, groove to some all-new tunes, and discover secrets about this city of leisure.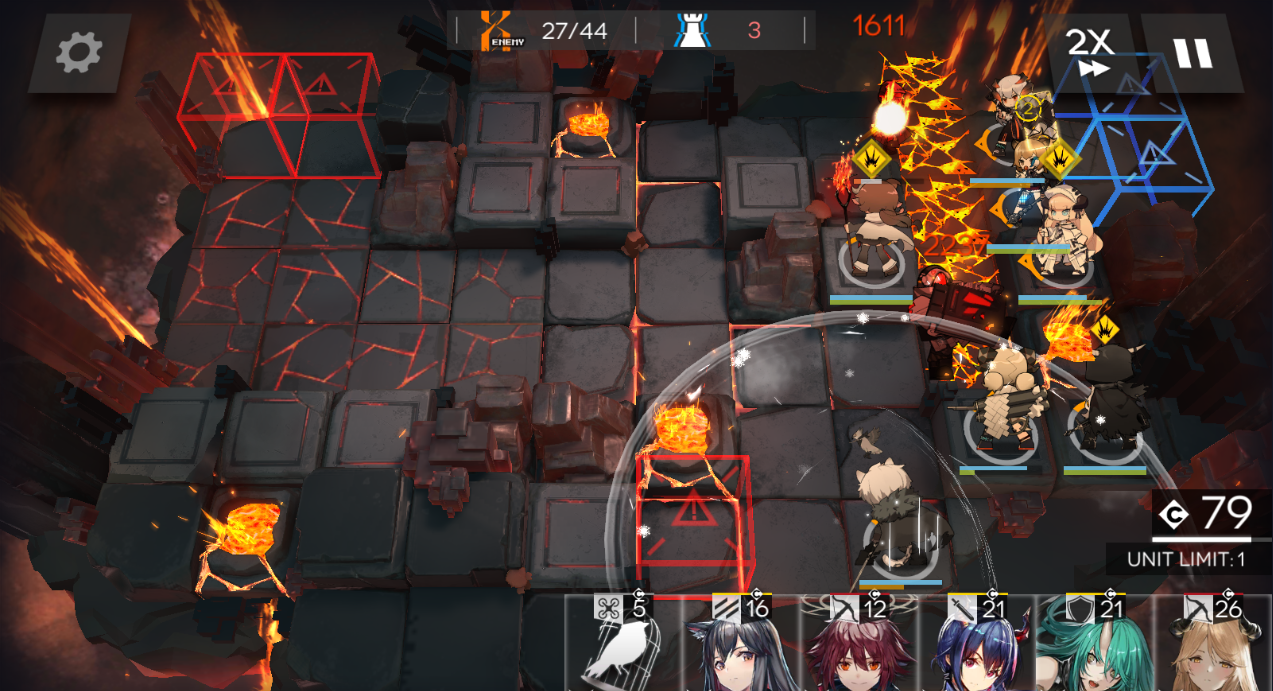 At the start of the event, you'll choose one of three performers. From this choice, you'll get exclusive BGM and furniture to deck your base. Obsidian Festival Tokens can be used at capsule machines. The machines are packed full of surprises and festival tokens can be redeemed to unlimited content. These crucial resources will be of great use on your journey. Most of the event map begins surrounded by water, but as you progress, volcano tiles will appear for exploration. Complete Operation OF-4 to get the grand prize, Ceylon, a 5-star medic operator. She has a much larger healing radius compared with other healers—but her heal effects will wane the farther away her target is.
Arknights has even more surprises for this welcoming of early summer event. Schwarz, a 6 Star Sniper, is also up for grabs along with a 5-Star Supporter in Glaucus and a 4-Star Medic in Sussurro. And what would major event be without some new fashion to boot? During the Heart of Surging Flame event, seven new outfits will be available. Ansel's new outfit can be obtained for free, while the remaining six outfits will be up for purchase until May 20th.
Is you dorm in need of a makeover? Well, two brand new furniture sets are also making their way to Arknights this time. Siesta Beach Hut will perk up your pad a bit with a summer vibe, and it will be available for purchase at the store, along with some parts of the Rhodes Island Music Rehearsal Room. Other furniture from the rehearsal room can be obtained for free through completing operations, milestone missions, or via the capsule machine! So come spend a day in the sun with us on the simmering beaches of Siesta, and cash in on all the fun!
You can download and play Arknights now! For more information about the game itself, check out our Arknights wiki.
This article is sponsored by Yostar Games, the publisher of Arknights.
---