Approaching its beta phase, Dethroned! is a mix of RTS, MOBA and tower defense games slated to be released across multiple platforms, with full multiplayer capabilities. We have partnered with Treehouse Ltd, the studio behind Dethroned! for The Official Dethroned! Wiki! Be sure to keep an eye on the official wiki for news and updates regarding this wonderfully stylized multigenre game that comes with a good dose of humor.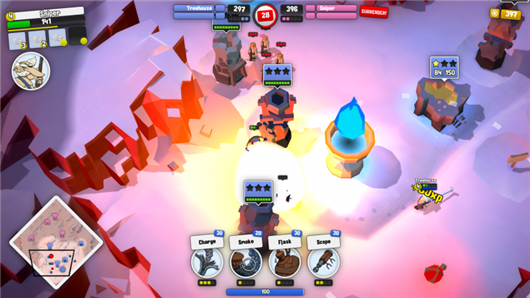 In Dethroned!, there are three warring factions, each with their own kings and champions. An action-based real time strategy game with a competitive edge, Dethroned! is a game where you control a hero and gather resources to build your army and defenses. You have multiple powers at your disposal to take down the opposition!
If you're interested in the Dethroned! beta, follow this link to sign up for the beta! While you're in the signing up for things mood, don't forget that the official wiki always has room for new contributors and editors! For ideas on where to get started, have a look at the Help Wiki for everything from basic syntax help to complete tutorials.