Long before Chadwick Boseman played Black Panther in Captain America: Civil War, the character was brought to life on the small screen, via several animated shows. Which means a whole host of actors have lent their dulcet tones to the Wakandan superhero through the years, with James C. Mathis III being the most famous voice actor to play the part. Three movies stars have also voiced T'Challa however, the first debuting way back in the mid-1990s…
Actor: Keith David
Show: Fantastic Four
Year: 1994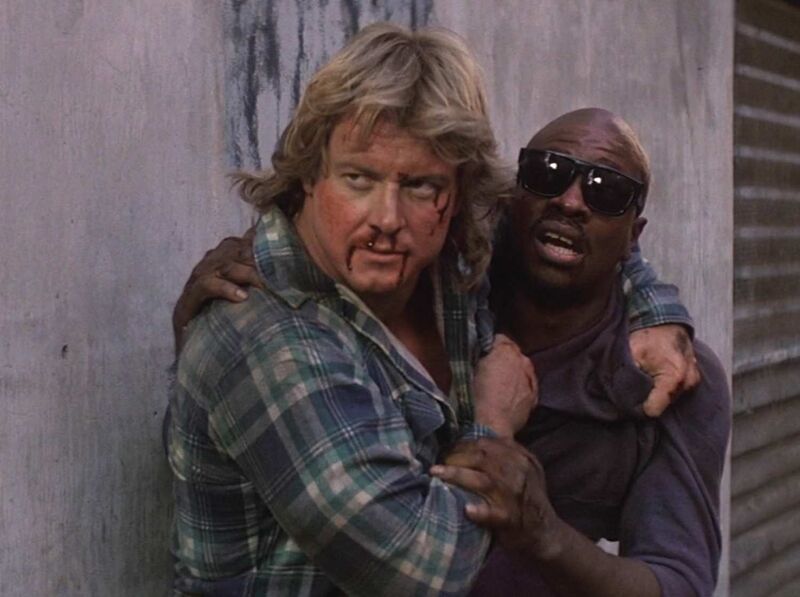 Keith David has spent the last 35 years playing big-screen tough guys in everything from Platoon and Road House to Pitch Black and Armageddon. Two of his most memorable roles came in John Carpenter movies The Thing (where he sat across from Kurt Russell during THAT ending) and They Live (where he went toe-to-toe with 'Rowdy' Roddy Piper for THAT fight). His brief appearance in Requiem for a Dream is also pretty unforgettable.
David played T'Challa in a 1994 episode of Fantastic Four entitled 'Prey of the Black Panther' in which he teamed up with Marvel's First Family to do battle with Ulysses Klaw. He returned for later episode 'Hopelessly Impossible' while David's impossibly deep tones has seen him voice more superheroes in the animated likes of Spawn, Spider-Man, Justice League and Teen Titans.
Actor: Taye Diggs
Show: The Super Hero Squad Show
Year: 2009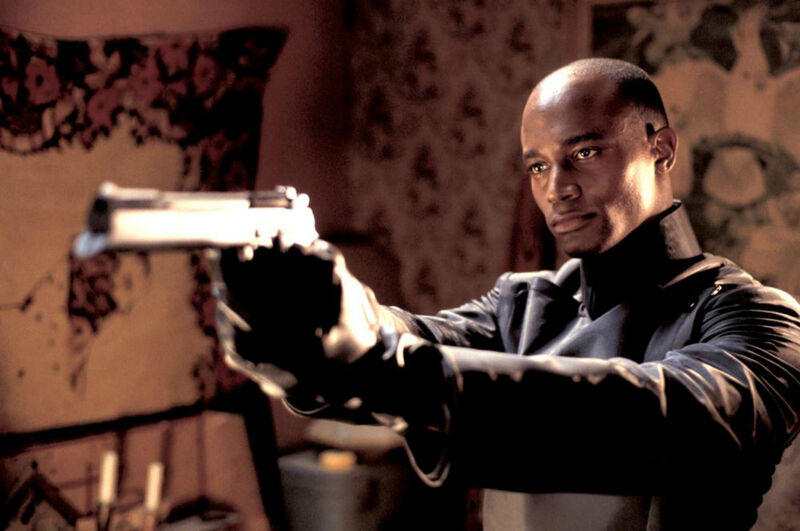 Taye Diggs has has a successful career in both film and television, starring in the likes of Go, House on Haunted Hill, The Way of the Gun, Equilibrium and Basic on the big screen, and playing recurring characters in Ally McBeal, Grey's Anatomy and The Good Wife on TV. Being a skilled song-and-dance man he also landed roles in movie musicals Chicago and Rent.
Diggs played Black Panther in Super Hero Squad Show episode 'Tremble at the Might of M.O.D.O.K.' in which T'Challa joins Thor, Hulk, Iron Man, Wolverine and even Doctor Doom to take down M.O.D.O.K. and Loki. Diggs hasn't done too much voice acting since, though last year he did play Capper in My Little Pony: The Movie.
Actor: Djimon Hounsou
Show: Black Panther
Year: 2010
African-born Djimon Hounsou was a model and appeared in music videos before he rocketed to fame as a slave fighting for his freedom in Steven Spielberg's Amistad. He followed that with roles in the critically acclaimed likes of Gladiator, In America and Blood Diamond, as well as recent blockbusters Guardians of the Galaxy and Fast & Furious 7.
Hounsou voiced T'Challa in six episodes of the Black Panther motion comic, opposite Jill Scott as Storm and Kerry Washington as Shuri. The story finds T'Challa becoming King of Wakanda, searching for the man who killed his father, and doing battle with adversaries like Batroc, Juggernaut and Klaw. Hounsou also voices Drago in the How to Train Your Dragon movies.
The Black Panther movie hits UK screens on February 13 and US cinemas February 16.