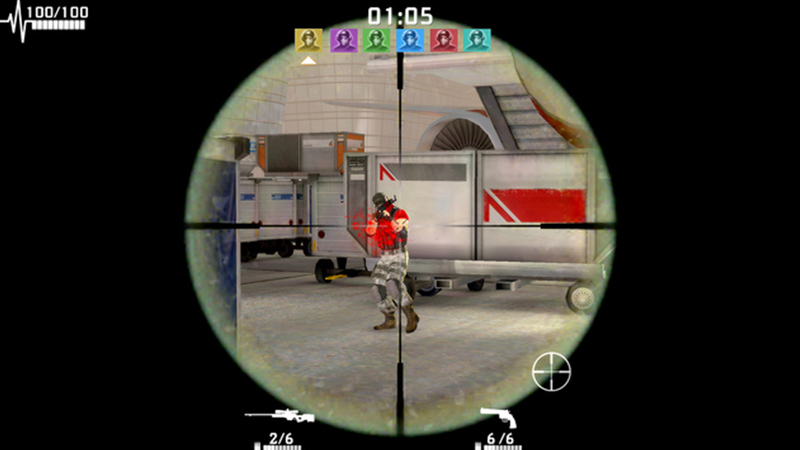 Bullet Rush, a multiplayer FPS designed for touch devices, is now available for free on the Apple App Store for iPad, iPhone, and iPod Touch. You'll battle opponents in short, fast-paced matches on unique maps with dynamic weather conditions. This mobile game has received overwhelmingly positive reviews so far, with new and experienced gamers applauding the tightly designed maps and intuitive controls. The developers, Cmune, have partnered with Gamepedia to bring you the Official Bullet Rush Wiki.
The game features an innovative "Aim & Shoot" touch control system, and your weapon will auto-shoot once an opponent is at range and on target. Manual shooting is also available for more seasoned players. Every time you eliminate players or win matches, you'll receive in-game cash to buy and upgrade your weapons. In Bullet Rush, you'll have the opportunity to unlock over 25 realistic weapons.
Bullet Rush allows you to spectate top players, access tutorials, and auto-record your matches easily. You'll also experience daily missions, career objectives, and weekly tournaments. View the below video to learn more about Bullet Rush and watch actual gameplay footage.
Bullet Rush is now available on The Apple App Store for free. If you're looking for a new mobile game with a growing community, check out this action-packed FPS. If you'd like more information about the game, visit the Official Wiki on Gamepedia. You can also follow the game on Facebook and Twitter for updates on new maps and game modes.