With the recent trailer release of Hollywood's live-action version of Battle Angel Alita (known in Japan as Gunnm), classic sci-fi anime series have become popular again. Beyond technology, laser gun sounds, and a dystopian setting, these series have one thing in common: a strong female lead turned cyborg. From mecha to slice-of-life, the powerful women on this list lead redefined the role of women in anime. Here are the six best female cyborgs in anime.
Gally – Battle Angel Alita (Gunnm)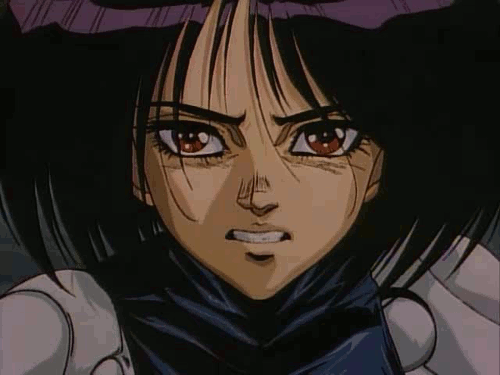 Earlier this month, the trailer for the live-action adaptation of Battle Angel Alita took the internet by storm. Although, instead of being captivated by the storyline, the internet was more interested in Rosa Salazar's CGI anime eyes. Still, anime fans are still excited to see Salazar bring the classic sci-fi heroine, Gally to life on the silver screen.
Nevertheless, the story of Gally is somewhat ambivalent. On the one hand, we see a young female cyborg find happiness and love. On the other hand, she struggles with the disconnect between her humanity and robotic body. An agony that many robots in the slums of the floating city of Zalem endure. Despite this, Gally proves that she's more than a robot with impressive fighting skills. She's a woman who has loved and lost.
Major Motoko – Ghost in the Shell Series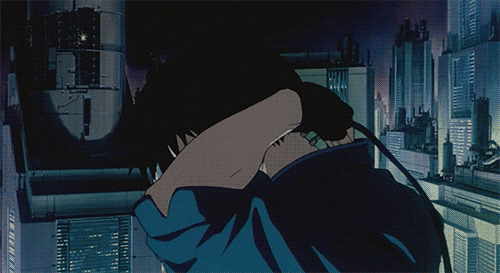 When talking about anime female cyborgs, one name that always pops up is Ghost in the Shell's Major Motoko Kusanagi. First appearing in 1995, Major helped change the perception of female characters in anime.
The Major leads an assault team, known as Section 9, which patrols and works against acts of cyber-terrorism. Tasked with such a huge responsibility, Kusanagi demands respect from her teammates and superiors.
But despite her cold appearance, the Major can be compassionate, especially towards those she shares a connection with. It is this balance, between being a strong leader and sympathetic to others, which earns her a spot on this list.
Rune Balot – Mardock Scramble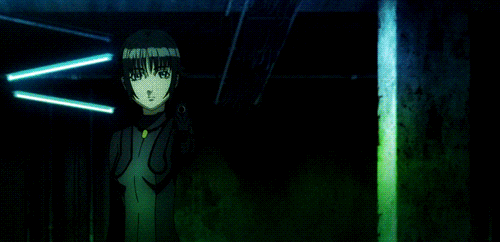 Released as a trilogy of anime films, Mardock Scramble follows the tragic life of Rune. Forced by her circumstances into prostitution, Rune has experienced nothing but despair and fear in her life. The one person that she trusted, notorious gambler Shell Septinous, tried to kill her, and no one seems to love her.
After Septinous leaves her for dead, Dr. Easter rescues Rune and turns her into a cyborg under regulation Mardock Scramble 09. Despite her horrific upbringing, Rune musters the courage to live and take full advantage of her new powers. And, of course, her new mission is to take revenge on those who did her wrong.
Naomi Armitage – Armitage III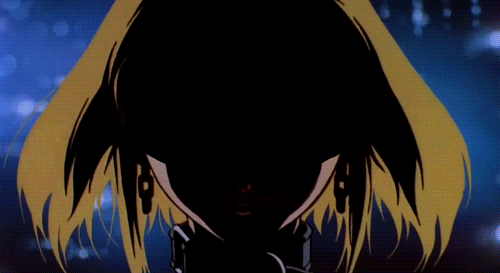 Also released in 1995, Armitage III takes place on Mars, where androids have become so technologically advanced that they look no different than humans. However, when a famous female robot is brutally assassinated, it becomes clear not everyone is a fan of these androids.
During the murder investigation, detectives Ross Sylibus and Naomi Armitage uncover a conspiracy that puts their lives in danger. They discover that Armitage is not human but a special kind of Third, with her own dedicated DNA map. Therefore, bringing into question the definition of life.
Over the course of several OVAs and a movie, we watch Naomi mature. She goes from having an explosive temper to becoming a mother that will do anything for her family. The feelings that a child and partner bring are something Armitage has never experienced before. All that she has known in her life is corruption and death. But, with this new addition, Armitage can see that life is worth living. Despite being a robot, she's capable of love and therefore one of the best and strongest female cyborgs there is.
Chise –  She, The Ultimate Weapon
In addition to being a female cyborg, Chise, from She, The Ultimate Weapon, is also a weapon of mass destruction. And while many female cyborg characters star in mystery, horror or dystopian anime, She, The Ultimate Weapon takes a slightly different road, the romantic one.
Set during a time of war, Japan is in an armed conflict with an enemy only known as "The Combined Forces." Fearing imminent defeat, the military forces a young girl, Chise, to become the ultimate weapon by grafting metal wings and guns onto her body. As a result, she can vaporize entire cities.
However, the only thing that Chise wants is to spend time with her boyfriend, Shuji. But, duty takes priority, and with every battle, Chise can feel her humanity fading away. Even though she's slowly turning into combat cyborg, it's the love between Chise and Shuji that make their final moments truly beautiful.
Android 18 – Dragon Ball Series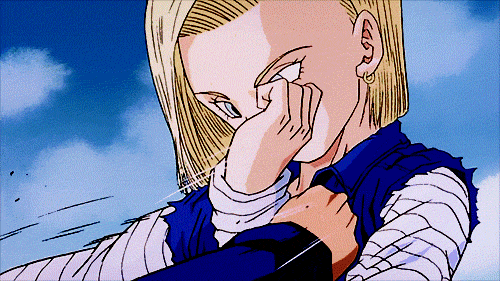 Making her first appearance in the episode Nightmare Comes True, Android 18 isn't an android, but a cyborg. Her cyborg status is made apparent when she takes a bath and doesn't short-circuit (amongst other things).
Initially, a human named Lazuli, she and her twin brother Lapis, were kidnapped and turned into Androids by Dr. Gero. But he soon comes to regret this, as Android 17 kicks off his head.
Depending on which Dragon Ball anime adaptation you are following, Android 18 can be a doting wife and mother or a ruthless killer. Nonetheless, Android 18 is a powerful female cyborg that can defeat Vegeta and Trunks in their Super Saiyan forms. It's best to leave this ruthless cyborg mama bear alone.