12 Years a Slave director Steve McQueen has signed on to pick up directing duties on the latest Tupac Shakur documentary. In this authorised film, he'll be working closely with the rapper's family to tell Tupac's story. Everyone knows that his death in 1996 is shrouded in mystery and McQueen has promised that the story he tells will be "unvarnished".
Here are five key moments in the life of the influential hip hop star that McQueen should include in his film:
1. His Death
Tupac's death has been explored at length. One of the most high-profile explorations is Nick Broomfield's Biggie & Tupac documentary, which honed in on the deaths of both Tupac Shakur and fellow hip-hop star Biggie Smalls. Broomfield offers no definitive answer to the question: "Who killed Tupac?" but the documentary maker has said publicly that hip-hop artist Snoop Dogg maintains that record-label boss Suge Knight was behind the killing.
Tupac was killed in a drive-by shooting in September 1996. The Broomfield documentary came out in 2002. Steve McQueen's film could look at the latest speculation and any new evidence to shed light on the murder and the events surrounding it. Suge Knight himself, who was in the car with Tupac when he was shot, has come forward after 21 years to put two names in the frame – his ex-wife and the former head of security of Death Row Records.
2. Death Row Records
If you've seen the N.W.A. biopic Straight Outta Compton, you'll have some idea of the kind of character Suge Knight was. And it isn't pretty. One of the criticisms of this film is that his depiction was sanitised, though.
Tupac initially saw Knight, co-founder and former CEO of Death Row Records, as a father figure. And just a couple of months after signing with Knight's Death Row Records, Tupac was involved in an assault on rap mogul Mark Bell, an associate of hip-hop rival Sean 'Puffy' Combs. The famous East Coast versus West Coast feud that was happening at the time originated with the rivalry between Puffy and Suge Knight, and with Shakur working for Knight at Death Row, he was drawn into the fray.
His affiliation with Knight enflamed his fraught relationship with former friend, East-Coast rapper Biggie Smalls, and it would be interesting for McQueen to explore this is depth. All of this came at the time of the most successful period of Tupac's career – his fourth album, All Eyez On Me, would sell over 9 million copies by 1998 and generated 5 singles and two number ones.
3. His Love of Theatre
You'll more than likely know that Tupac took on a number of acting roles. He appeared in films including Juice, Bullet and Gridlock'd. But did you know he actually trained as an actor? And not only did he study acting, but he also studied poetry, jazz and ballet. In fact, he starred in Shakespeare plays and a production of the ballet The Nutcracker. He even confessed a legitimate love of Shakespeare.
Focusing on this aspect of his early life would help audiences look at Tupac in another way, separating his death and his violent side from other aspects of the man and artist. It would bring the side of his personality that was culturally curious to the fore.
4. His Friendship with Jada Pinkett Smith
The two met at school when they both attended the Baltimore School for the Arts. They were really close and both have spoken about their tight bond, which the actress insists was never romantic. Tupac even wrote a poem for her called "Jada" that's in his book The Rose that Grew From Concrete. 
Pinkett Smith has discussed their friendship quite candidly – McQueen could explore this intriguing dynamic in his film. This relationship is also set to be examined in All Eyez On Me, a new feature film about Tupac due for release on June 30.
5. Digital Underground 
Tupac joined this Californian alternative hip-hop outfit in the late 1980s as a roadie and backing dancer but it wasn't until 1991 that his career began to take off when he featured on "Same Song", which appeared on the soundtrack to the film Nothing But Trouble. Tupac also appeared in the film, in his first ever movie role.
It would be great to find out more about this early part of Shakur's career, and take a look at the rapper when he was hungry for success and enjoying his rise to prominence.
McQueen could follow the story through to Shakur releasing his first solo album, 2Pacalypse Now – a hugely influential album that's cited by tons of other artists as an inspiration, including Nas and Eminem.
It's also controversial. With songs about police brutality, it's the album criticised by former US Vice President Dan Quayle as a factor in the case of the shooting of a state trooper.
6. When He Was Sent Down For Sexual Assault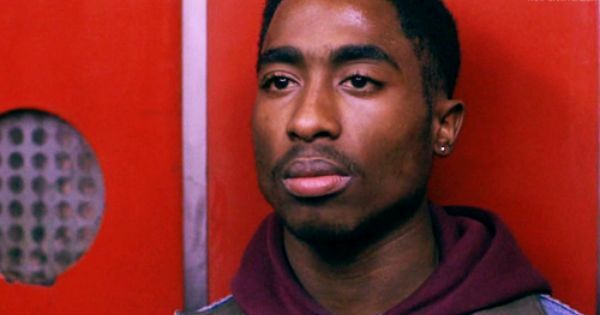 This was a pivotal moment in his life in the later months. This is something that seems rarely talked about any more and McQueen would do well to remind us of the circumstances surrounding this case. Shakur always pleaded his innocence but the fact remains that he, along with others, were charged with sexual assault.
During his time in prison, he married his long-term girlfriend Keisha Morris, although they divorced soon after. While incarcerated, he also became interested in philosophy, which influenced his work after he was released. He also wrote about plans to begin a new chapter of his life.
There's no word yet on a release date for the Tupac documentary, but we'll be sure to keep you posted.