Like many years past, March is set to be a big month for video games. As many companies' first fiscal quarter ends, the games they've been pouring their time and resources into begin to roll out. While 2018's March may not be as grand as 2017's – which saw the release of the Nintendo Switch and game of the year powerhouse Breath of the Wild – there are still plenty of hype-worthy titles and expansions coming out this March.
Final Fantasy XV: Royal Edition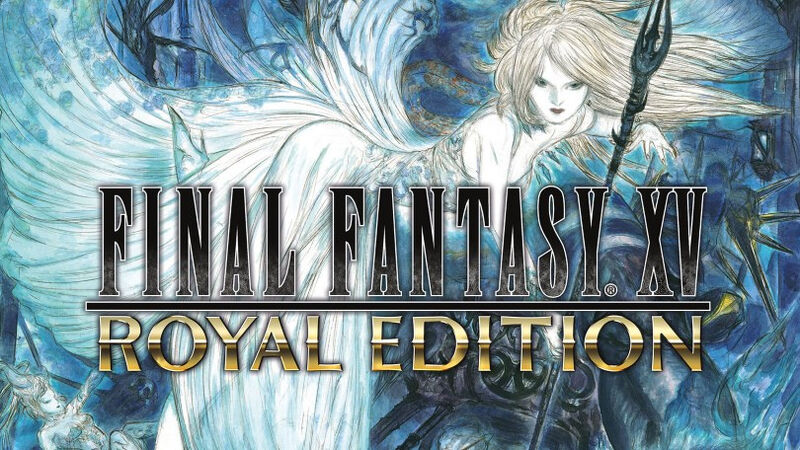 Release Date: March 6
Developer: Square Enix
Platform(s): PC, PS4, Xbox One
Genre: Action role-playing
At some point, Final Fantasy XV will be used as an example of how the way people talk about, critique, and review games will need to change as the medium allows games to be constantly changing pieces of art. However, before that can happen, this game will need to stop receiving content; and FFXV: Royal Edition makes it clear that won't happen anytime soon.
Sporting the latest version of the game, all of the DLC released so far, a first-person mode, a brand-new dungeon, and the ability to drive a boat, this seems like the definitive way to play FF XV until the Ardyn DLC drops later this year. While this new version of the game can come as a single package, owners of the base game can purchase the corresponding DLC to experience this new content on the original version of the game. If you're in the mood for a massive adventure that only continues to grow, this game is definitely a solid pick.
Kirby Star Allies
Release Date: March 16
Developer: Nintendo
Platform(s): Nintendo Switch
Genre: Platform
Have you ever wondered what it'd be like if Kirby befriended the inhabitants of dreamland instead of eating them? Well, look no further than Kirby Star Allies. The game allows players to control the lovable pink blob and other adorable allies in an adventure that's as cute as it is fun.
While Kirby may not have a mech in this romp, he instead has the ability to throw hearts at enemies to gain their assistance in exploration and battle. Kirby still retains his power to eat enemies to use their power, which allows for powerful combination moves when paired with the right ally. All in all, this title seems like it'll be a fun twist on the classic Kirby formula.
Sea of Thieves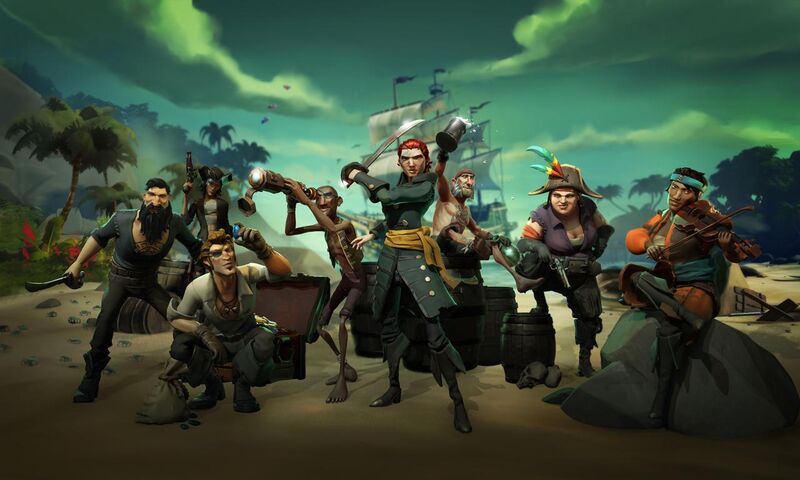 Release Date: March 20
Developer: Rare
Platform(s): PC, Xbox One
Genre: Action-adventure
For those looking to go on an adventure on the high seas with your buddies, Rare has you covered. Sea of Thieves throws players into a world of pirates where you can traverse the seas with your buddies, search for riches on lush islands, and then fight off other players on land and water as you try to turn that treasure into in-game currency.
Coming off of a rather successful open beta, a lot of people are interested in Sea of Thieves, even if the lack of any safe zones and the eventual implementation of microtransactions has some a bit concerned. Regardless though, Sea of Thieves is shaping up to be a one-of-a-kind cooperative adventure for those looking for a fresh multiplayer experience.
A Way Out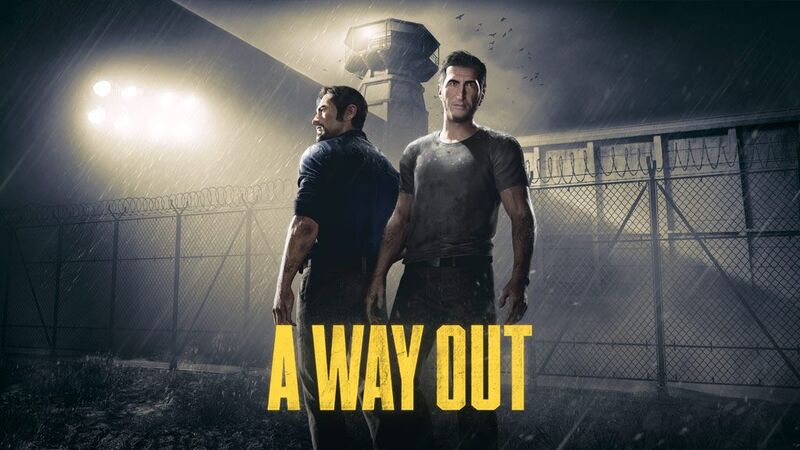 Release Date: March 23
Developer: Hazelight Studios
Platform(s): PC, PS4, Xbox One
Genre: Action-adventure
Remember that 'passionate' gentleman who gave an impromptu speech at the 2017 game awards about the state of the industry, the gaming community, and the elitism of the Oscars? Well, his name's Josef Fares and his game A Way Out is coming out at the end of March. This cooperative game is designed specifically to be played with a friend online or in split-screen mode, as it tells the story of two men who escape from prison and attempt to live as fugitives.
If executed well, this game could be something special and currently gives the vibe of an entire game made of Grand Theft Auto Online multiplayer heists. While the requirement of having to play it with another person may deter a good number of buyers, it may become one of the first steps in establishing a whole new genre of video games.
Detective Pikachu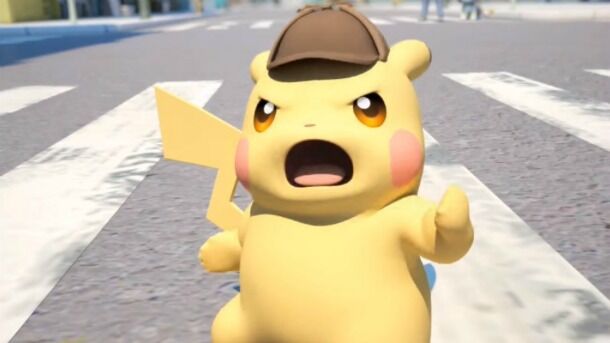 Release Date: March 23 (NA, EU), March 24 (AU)
Developer: Creatures
Platform(s): 3DS
Genre: Adventure
At long last, the game that inspired countless memes, a localization campaign centered around Danny DeVito, and a feature-length film starring Ryan Reynolds is finally seeing a release outside of Japan! After two long years, the promised time is finally nigh. Now we can only hope that it's good.
Detective Pikachu is an adventure game in which a boy named Tim partners with a talking Pikachu to solve various mysteries, including finding Tim's missing father. Despite having released in Japan more than two years ago, there isn't a ton of info online about this Pokémon spinoff. While it may be difficult for the plot, characters, and gameplay to live up to the hype, fingers crossed this bizarre little game comes close.
Ni No Kuni II: Revenant Kingdom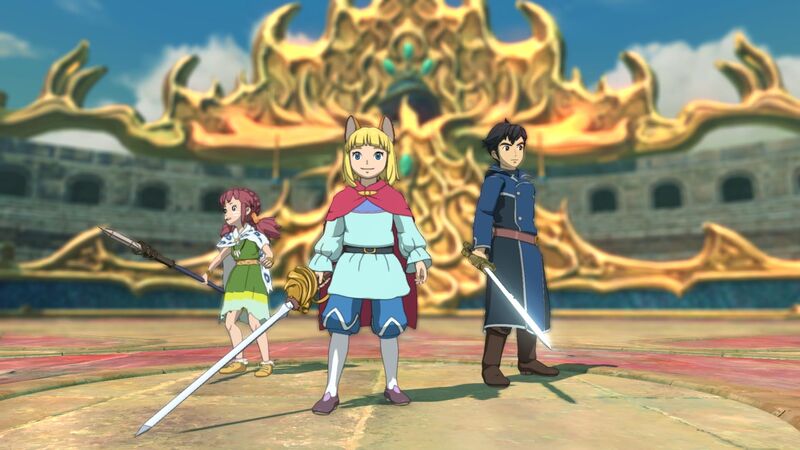 Release Date: March 23
Developer: Level-5
Platform(s): PC, PS4
Genre: Role-playing
Boy, March 23 is going to be busy. This Ghibli-inspired sequel to the critically-acclaimed Ni No Kuni: Wrath of the White Witch is looking like a terrific hit in the making. Set hundreds of years after the first game – so newcomers are welcome – this title promises to take players on a gorgeous and heartwarming adventure through a charming fantasy world.
Ni No Kuni II promises a combat system that's a touch improved over the original, while still focusing on the third-person action and coordination with other characters and familiars. If the first game resonated with you at all or if the Ghibli movies that inspired this game hold any special place in your heart, check out this game and it's almost guaranteed to be worth the time and money.
Far Cry 5
Release Date: March 27
Developer: Ubisoft
Platform(s): PC, PS4, Xbox One
Genre: Action-adventure, first-person shooter
Far Cry 5 is pretty much guaranteed to be an engaging game that nails its FPS action. The Far Cry formula is now a science thanks to four other main series installments and a handful of spinoff titles. Outside of that, though, it might get a little iffy.
Far Cry games, and even Ubisoft games in general, are notorious for their bugginess and less than welcoming user interface. Far Cry 5 also promises to tackle some hot button and extremely relevant political and social issues, which the series has a mixed history of handling. If done well, Far Cry 5 could set the bar for culturally relevant and social conscious video games; but if done poorly, it'll be another competent first-person shooter that will at least be a fun and visually impressive way to spend your time.