It's a scary time of year for TV fans, as the broadcast networks begin announcing which of their shows are returning for another season in the fall and which are getting the chop.
While most shows have already been dealt their fate, there's a few still on the bubble. The networks will have to make their final decisions by mid-May, so as the deadline draws near, here are seven of the biggest shows still waiting to find out if they're renewed or canceled.
How To Get Away With Murder (ABC)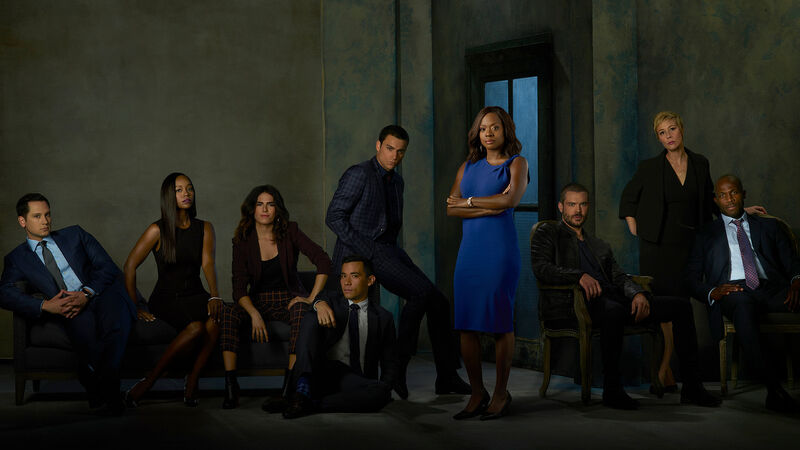 With the exception of the series finale of Scandal airing at the end of April, ABC has yet to announce the fate of any of its Shondaland shows. But it's How to Get Away with Murder that is most at risk of getting the chop. An Emmy-winning performance from star Viola Davis hasn't been enough to keep viewers invested, likely due to confusing and convoluted storylines.
Chances of Returning: With the loss of Scandal, not to mention Shonda Rhimes signing a deal with Netflix, ABC will likely hold on to this show until there's an exciting pilot that needs a spot on the lineup.
Update: How to Get Away with Murder has officially been renewed for a fifth season.
Marvel's Agents of S.H.I.E.L.D. (ABC)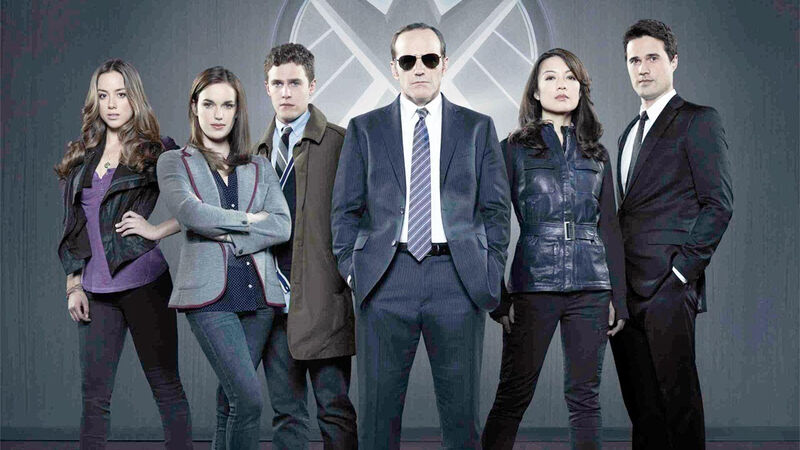 Despite the power of the Marvel brand, Agents of S.H.I.E.L.D. hasn't been a ratings giant for ABC. Even still, DVR playback has been pretty solid for the series, which follows the law enforcement organization known as S.H.I.E.L.D. as they investigate threats and strange occurrences around the world.
Chances of Returning: After five seasons and those decent DVR ratings, it would be surprising if this one gets cut without one final season to celebrate the series and end things properly.
Update: Agents of S.H.I.E.L.D. was renewed for an abbreviated sixth season.
Gotham (FOX)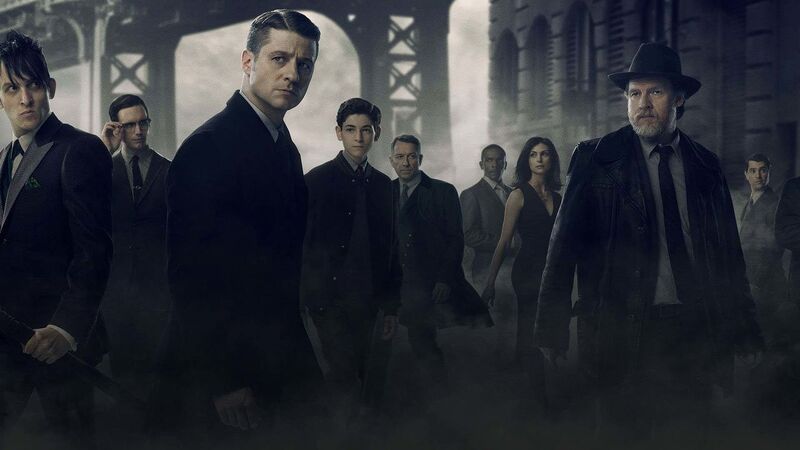 The fourth season of the Fox series, which tells the backstories of some of Batman's biggest characters before they turn into the heroes and villains they were destined to be, has experienced a ratings drop of about 20% from Season 3. The show recently garnered interest when it teased the reveal of the Joker, but was it enough to get the show a fifth year?
Chances of Returning: It's a bit of a toss-up as to the fate of Gotham. But seeing as the show was often in the top ten for the network even when experiencing a dip in the ratings, it's more likely to be renewed than canceled.
Update: Gotham has been renewed for a fifth and final season.
The 100 (CW)
Season 5 of the CW series The 100 hasn't even aired yet, but the show is sitting on the bubble anyway. Set nearly a century after a nuclear war wiped out civilization, the show follows 100 juvenile delinquents sent from a spaceship of survivors to travel back to Earth in an attempt to repopulate the planet.
Chances of Returning: With the fifth season not premiering until the end of April, it's a bit early to decide which side this series will land on. But with a pretty sizeable fanbase, we're placing our bets that the series will return for a sixth run.
Update: The 100 was renewed for a sixth season.
Brooklyn Nine-Nine (FOX)
After five seasons, the comedy about a group of police officers at Brooklyn's 99th precinct is actually better than ever. The show is focusing more on its vibrant cast of characters, doling out storylines that fans are quite invested in. The trouble is, the upgraded stories have also made it feel like a final season, perhaps because showrunner Dan Goor is anticipating his show getting the axe.
Chances of Returning: This one is too close to call. Members of its fanbase are insanely passionate about the show, but it currently delivers the tiniest audience across all broadcast sitcoms. Not great news for those hoping to see it come back for a sixth season.
Update: In an exciting move for diehard fans, NBC picked up Brooklyn Nine-Nine one day after it was canceled by FOX.
Marvel's Inhumans (ABC)
Being a product of the Marvel universe didn't help Inhumans gain any traction when it debuted late last year, and ABC admitted that the eight-episode series didn't perform the way the network had hoped. The series, about an isolated group of superhumans forced to fight to protect themselves, premiered with a 0.9 rating and things didn't get much better from there.
Chances of Returning: Very, very unlikely. The possible final nail in the coffin occurred this week when Inhumans star Anson Mount was cast as Captain Christopher Pike on Star Trek: Discovery. It's tricky for a show to continue when its lead has already jumped ship.
Update: Marvel's Inhumans was officially canceled by ABC.
iZombie (CW)
iZombie, about a medical resident who assists police with the qualities she obtained from becoming a zombie, has been on the bubble ever since it debuted in 2015. The fourth season premiered in February with just under a million viewers and has managed to essentially keep the same ratings that it had throughout Season 3.
Chances of Returning: This one could go either way, but one final season would mean they'd have enough episodes for syndication — something that the CW has been known to do in the past.
Update: iZombie has been renewed for a fifth season.