It is impossible to ignore Studio Ghibli's influence on gaming. The Japanese animation studio has had a monumental impact on video games over the years, inspiring developers and artists in equal measure.
With the recent release of Ni No Kuni 2, a game that features contributions from two former Ghibli collaborators — the composer Joe Hisaishi and animator Yoshiyuke Momosi — we've decided to take a look at some must-own games for fans of the legendary studio.
Below you'll find a wide range of games that are either thematically similar or draw direct inspiration from the studio's vast body of work.
Aegis Defenders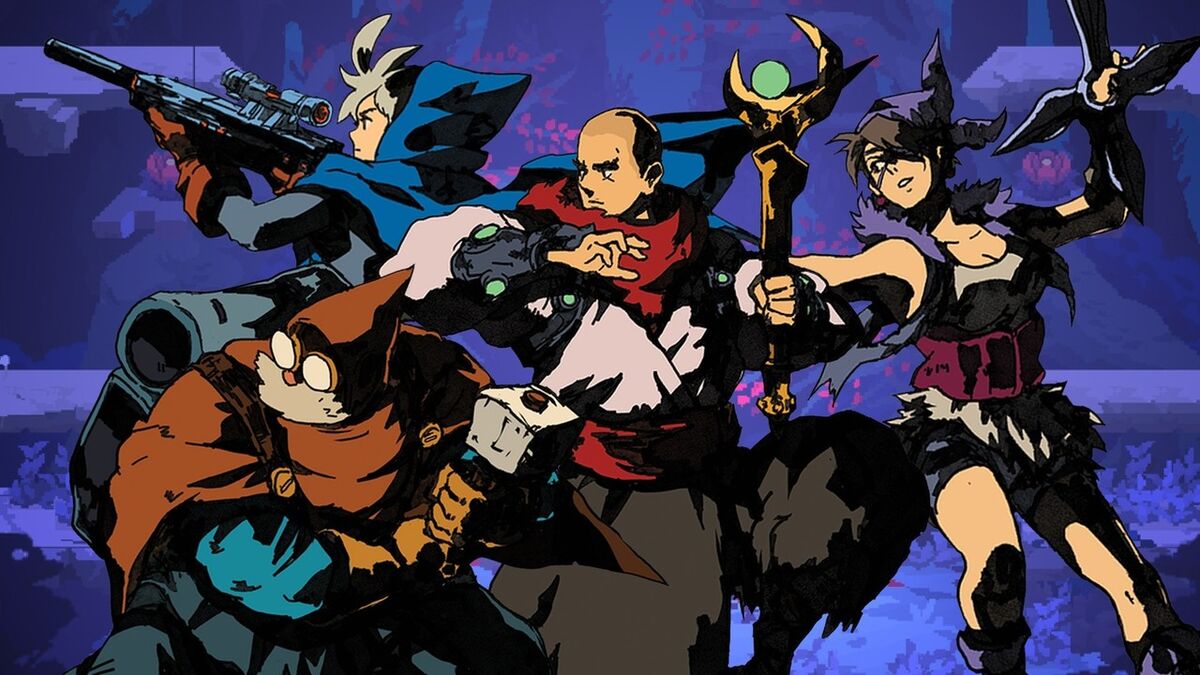 Aegis Defenders is a strange mix of a 2D platformer and a tower defence game. You switch between a bunch of different characters with the ability to place different kinds of objects, including turrets, spike traps, and torches. The goal is to work your way throughout the stage and protect whatever ancient artifact you come across at the end of the level from waves of mobs.
The game, in many ways, is strikingly similar to the proto-Ghibli film Nausicaä of the Valley of the Wind, based on Hayao Miyazaki's manga of the same name. You can see this in its plot, the setting, and the character designs.
Aegis Defenders focuses on a besieged group of outsiders teaming up to put an end to the war-mongering of a technologically advanced nation, by searching for secrets underground. The design of its hero Clu also bears a strong similarity to Nausicaä's female heroine, with both wearing matching blue outfits.
Aegis Defenders is a loving homage that will likely excite any Ghibli fan.
Undertale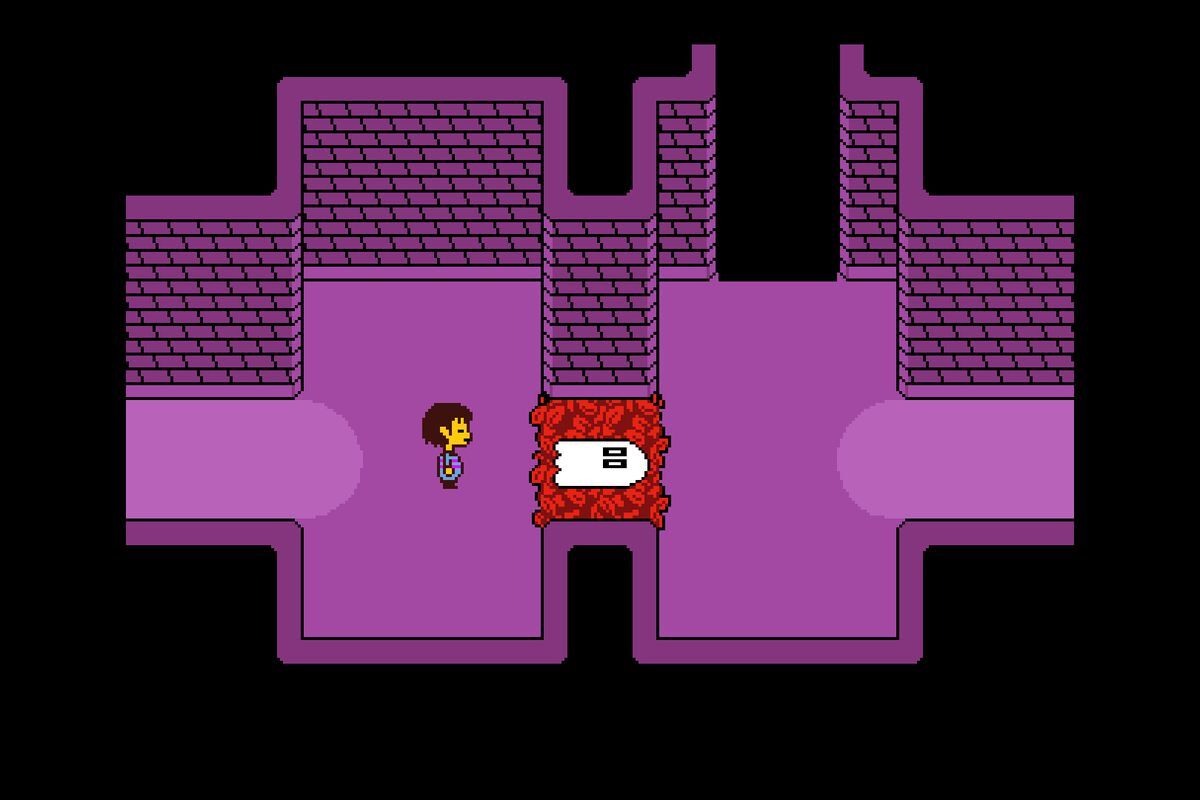 One constant theme in Ghibli movies is pacifism. It is explored in Howl's Moving Castle, Nausicaä of the Valley of the Wind, and Princess Mononoke that all depict the futility of war and the potential for alternative, more peaceful solutions.
Undertale is a great equivalent in gaming that tackles this theme in an engaging and thought-provoking manner. Playing as a human in a world of monsters, you are allowed to talk to every enemy you encounter and negotiate your way out of fights, with your choices in battle impacting upon the ending you will receive. There are three main endings to unlock. These include pacifist, neutral, and genocide.
Characters aren't black and white in the game either, with some of the more charming characters making questionable decisions while villains acknowledge the moral dilemma underpinning their actions. This is extremely reminiscent of Princess Mononoke, where all the opposing sides have their own justifiable reasons for what they are doing.
Ori and the Blind Forest 
Another game that Nausicaä of the Valley of the Wind and other Ghibli films inspired is Ori and the Blind Forest from Moon Studios.
In the game, you play as Ori, a small white cat-like creature, on a mission to save a forest from decay. You do this by collecting new abilities to unlock more areas and rekindling three elements: water, wind, and air.
Not only is the game beautifully hand painted in a way that resembles a Ghibli feature, but its protagonist is extremely similar to Nausicaä's pet Teto, and there is a level named the "Valley of the Wind" after the animation. This makes it a great game for anyone who loves the work of the popular animation studio.
Ori and the Blind Forest also tackles a lot of the same themes you expect to see in Ghibli movie too, deftly handling topics like environmentalism and pacifism, while taking a more nuanced approach to good and evil with its villain, Kuro.
If you are looking for a magical world to lose yourself in, Ori and the Blind Forest is an excellent choice. It is a gorgeous animated adventure, full of charming characters and breathtaking backgrounds. A sequel is currently in production at the moment, entitled Ori and the Will of the Wisps, so there's really no better time to pick it up than right now.
Ni No Kuni: Wrath of the White Witch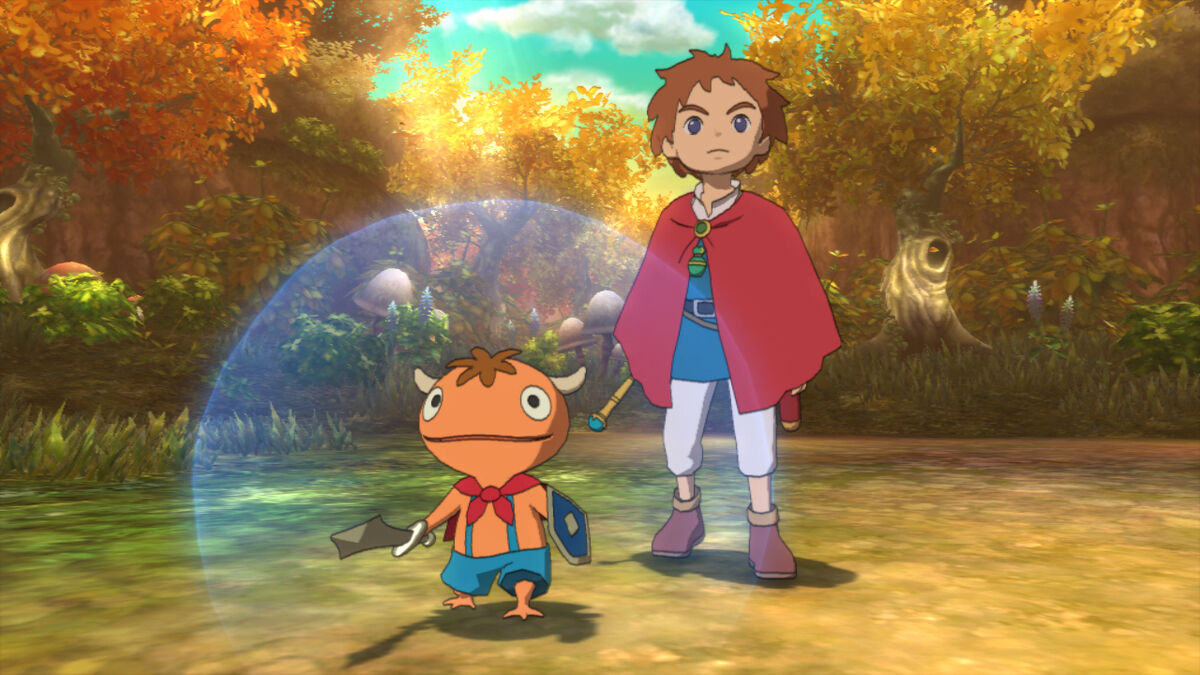 The first Ni No Kuni  was a joint venture between Level 5 and Studio Ghibli and delivers all the magic you'd expect from a collaboration of its kind.
You play as Oliver, a young orphan, who sets off on an adventure with a fairy named Drippy. Having heard that your mother is still alive in another world, you travel to the distant land to find her, helping others along the way. You can tame familiars, complete quests, and even cast spells.
It is a tremendous game with a gorgeous soundtrack, an inventive battle system, and, unsurprisingly, some top-notch animation. The game is currently available on PS4 as part of the PS Now service, but we'd love to see it given a wider release on PC and the Official PlayStation store in the not-so distant future.
Okami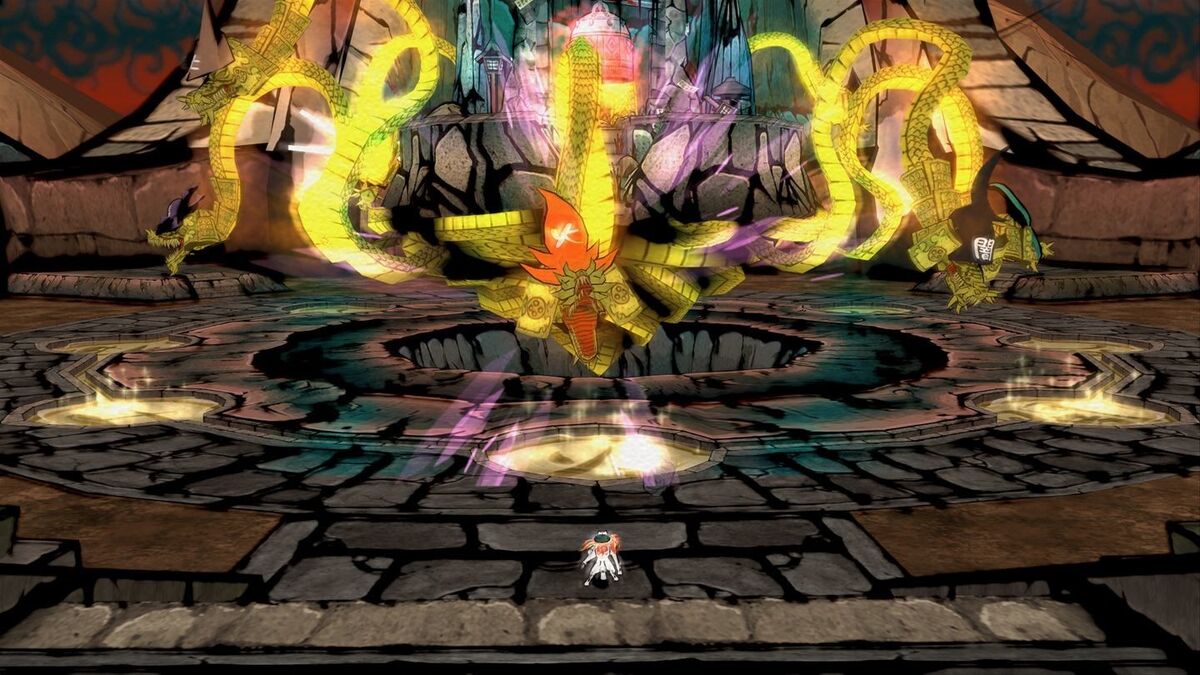 As any Ghibli fanatic will know, Hayao Miyazaki isn't the only master filmmaker to emerge from the studio. The director Isao Takahata has also been integral in transforming Ghibli into an artistic powerhouse over the years, creating classics like Grave of the Fireflies and Only Yesterday.
Okami is on this list as it features many of the same characters and a similar Ukiyo-e woodblock aesthetic to Takahata's 2013 film The Tale of Princess Kaguya, based on the legend of the same name.
Both draw from a wealth of Japanese folklore, with Okami allowing you to assume control of the Shinto god Amaterasu as he battles Yamata No Orochi, the 8-headed dragon of Japanese mythology. Kaguya's dad, the bamboo cutter, even makes a brief appearance in the game, which will no doubt excite fans of the film.
An HD version of Okami released recently on PC, Xbox One, and PlayStation 4, and a Nintendo Switch version is scheduled for this Summer. The game is therefore readily available for anyone wanting to give it a go.
The Legend Of Zelda: The Breath of the Wild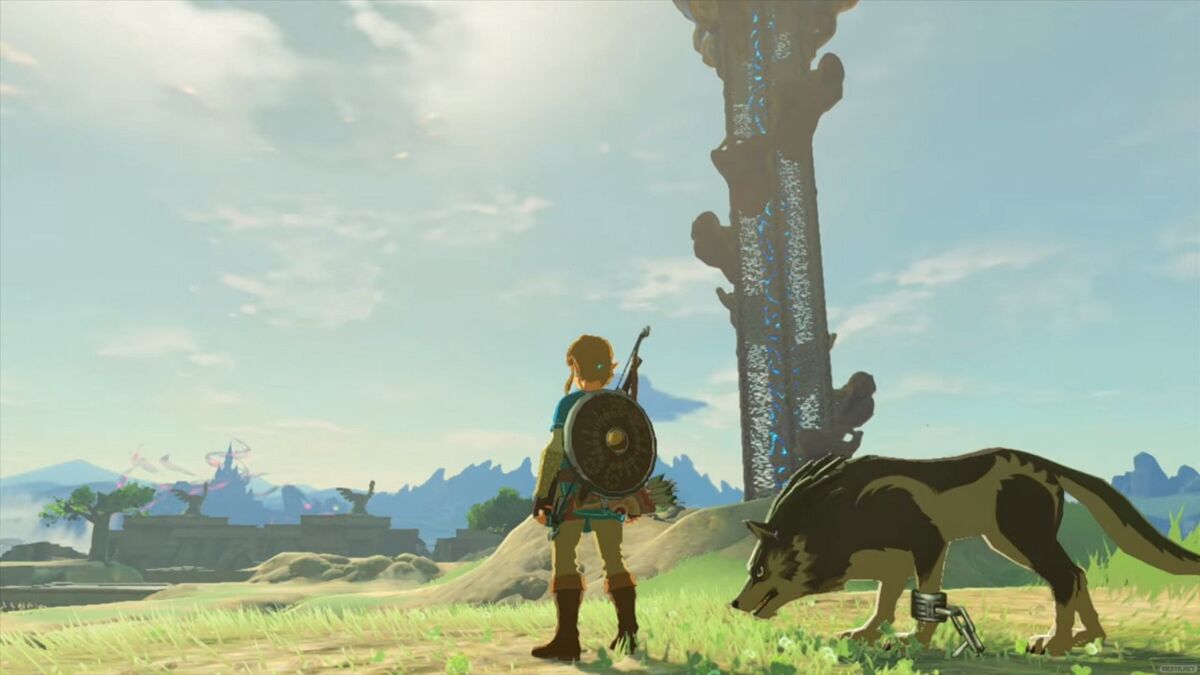 When The Legend of Zelda: The Breath of the Wild was first announced, fans immediately spotted the similarity between the game's art style — a first for the series — and Ghibli's animated output, something series producer later Eiji Aonuma confirmed.
The game uses cel-shading to evoke traditional Japanese hand-drawn animation. It also clearly takes inspiration from films like Princess Mononokeand Nausicaä of the Valley of the Wind too, with its colour palette of cold blues and verdant greens for the shrines and the overworld respectively.
There is also a much greater focus on nature in Breath of the Wild than in any other Zelda game before, with tons of smaller animals populating Hyrule and players being able to live off the land. This idyllic view of nature is very much in line with that commonly found in Ghibli movies, which often show rural settings as an escape from the stress of the city. Specific examples include When Marnie Was There, The Tale of Princess Kaguya, and Only Yesterday, to name but a few.
Playing Breath of the Wild is like being in your very own Ghibli film and for that reason, it is an essential purchase for anyone with even a passing interest in the studio's work.
Stardew Valley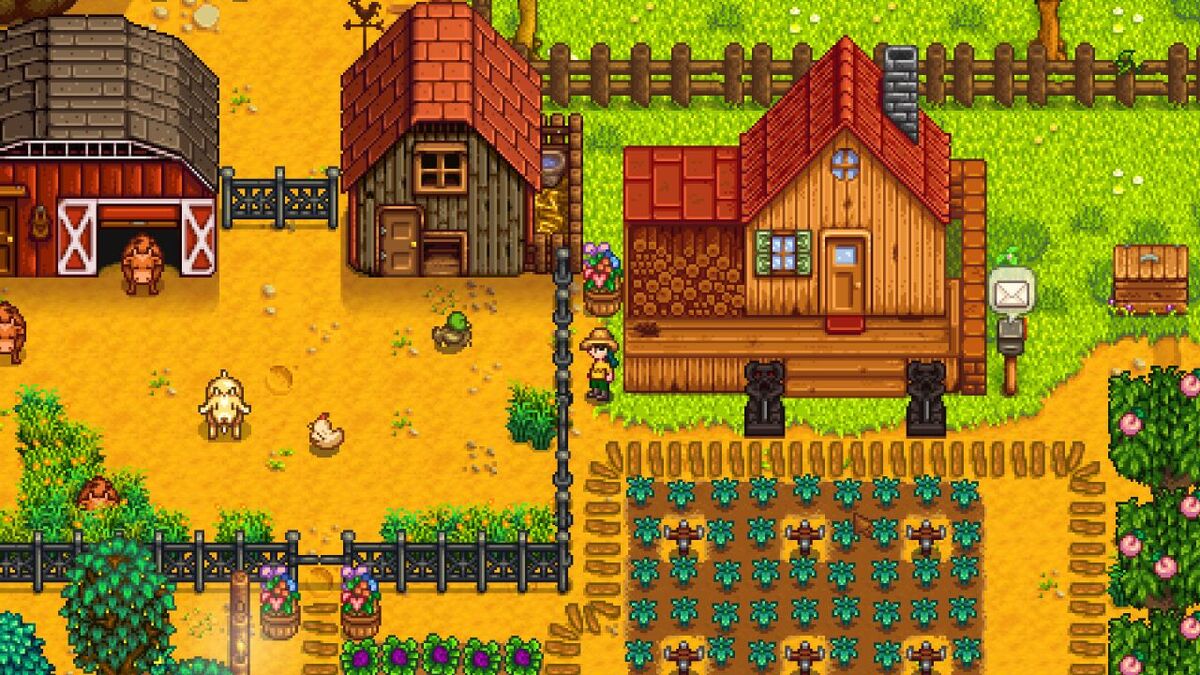 Stardew Valley is a lifestyle sim and another game sharing Ghibli's preoccupation with nature. In the game, you inherit a farm from your grandfather, quitting your stressful job in the city to tend the land. Along the way, you can make friends, explore caves, and interact with the people living in the nearby town.
The game has a strong anti-capitalist message, which resonates with a lot of Miyazaki's own beliefs expressed through characters such as No Face and Sen's parents in Spirited Away. In Stardew Valley, the conflict between Joja Mart and the local businesses in town is what conveys this message to the player. Depending on what side you pick, you will either create a community centre by supporting the townsfolk or a cold steel warehouse by buying from the corporation.
That isn't all however. There are also a ton of small references to Ghibli you can find throughout. For example, you can unlock a Rarecrow to watch over your crops that looks like Turnip Head from Howl's Moving Castle and encounter Dust Sprites in the mine that are extremely similar to the Soot Sprites from My Neighbour Totoro and Spirited Away.
Final Fantasy V
Final Fantasy V doesn't get enough love. This is likely because the game wasn't released in the west until a full seven years after its original debut in Japan. Nevertheless, it is among the best entries in the series and perhaps the one most overtly inspired by the Japanese studio, of which series creator Hironobu Sakaguchi is a massive fan. There are airships, sky pirates, and chocobos, which likely took their look from the Horseclaws from Nausicaä of the Valley of the Wind.
In the game, you control a diverse cast of characters on a quest to protect the crystals that are keeping the world in balance from the evil wizard ExDeath. It is a fairly standard story for an earlier entry in the Final Fantasy series, but the game is full of great emotional highs and lows that will likely keep you gripped throughout.
It is available today on PC, with some new sprite work, but if you want an experience that is more akin to how it was originally intended to be and are willing to spend a bit more, the version on Game Boy Advance is fantastic with a revised script and superior pixel work.