Anime isn't just for adults. There are also plenty of shows and movies available for kids to watch and enjoy. But which titles are best for introducing them to the world of anime? Well, we did the grunt work for you. Here are five anime shows and movies that are sure to get a kid hooked on anime.
Pokémon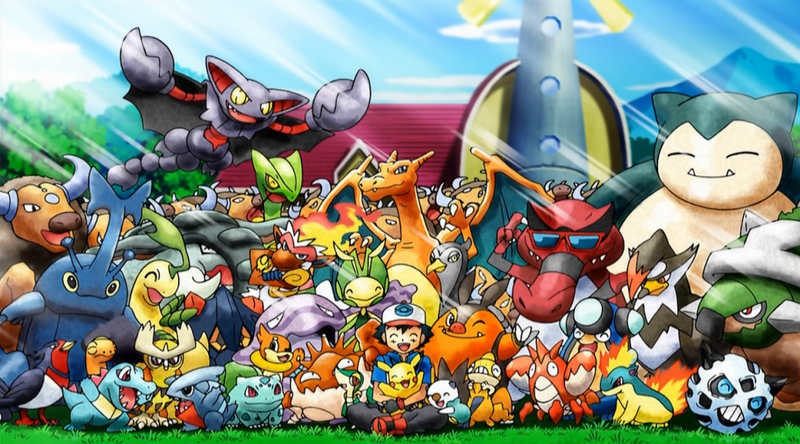 For more than 20 years, Pokémon has been dominating the airwaves, expanding into movies, video games, and endless merchandise. And its success is no surprise. Pokémon, with its colorful visuals and lovable characters, has a way of catching children's attention.
The anime follows Ash Ketchum, a 10-year-old boy who travels the world catching mysterious creatures known as Pokémon. Accompanying him is his partner and best friend, Pikachu and many other friends that the duo meets along the way. Filled with adventures and villains to overcome — courtesy of Team Rocket and other criminal organizations — each episode teaches Ash an important life lesson about Pokémon and, of course, becoming a master.
Ash's need to catch every type of Pokémon will lead him to new discoveries in far-off places. Pokémon is full of hundreds of different types of pocket monsters that will keep kids glued to the screen to see what the duo will capture next. The creators even take children's tastes into account, creating a vivid universe with an ever-changing animation style.
The long-running anime series also features straightforward stories that are easy to process — bad guys do bad things and good guys do good things. Each episode includes a special message on topics like competition, friendship, and even mature themes like death. Pokémon is an excellent gateway series for kids who want to start watching anime.
Kemono Friends
Released during the winter 2017 anime lineup, Kemono Friends has not only taken over Japan but also abroad, acquiring followers of all ages, with many fans praising the storylines and cute characters.
The series takes place at Japari Park, a zoo where everyone is a different kind of "Friend" or hybrid wildlife animals and humans, including zebras, cats, beavers, and every other type of Friend imaginable. One day, a young girl wakes up in the park with no recollection of who she is or how she wound up in Japari. Soon, she meets Serval, a cat who helps her find out what kind of Friend she is and gives her the name Kaban. Along with a navigation robot, the pair venture through the many regions of Japari Park and meet new Friends along the way.
Kemono Friends combines slice-of-life themes with the excitement that kids get when they visit the zoo. This mix, although not original, still works with the help of educational interviews with zookeepers about the animals featured in the show. And having in mind that their target audience is children, the creators have made the characters charming and the episodes easy to follow. Kemono Friends is innocent, cheery, and endlessly curious, just like a child.
Yo-kai Watch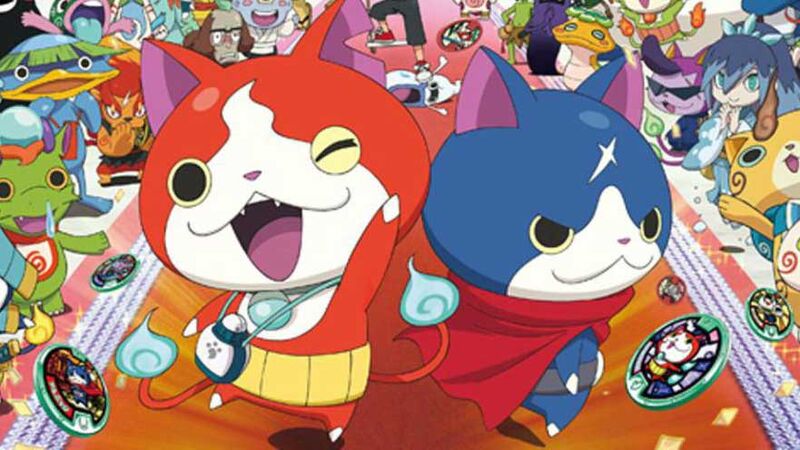 Yo-kai Watch follows a boy named Nathan Adams who one day finds a small and mysterious capsule and accidentally sets a ghost-like creature known as Whisper free. As a reward, the creature decides to become Nathan's guardian against the supernatural. Whisper is one of many Yo-kai or supernatural beings that exist around the world. Whisper gives Nathan a Yo-kai watch that allows him to see and interact with other Yo-kai. Along with the cat spirit, Jibanyan, together they encounter and help other Yo-kai.
The many adventures that this trio follow teaches invaluable life lessons to its young audience. Each episode gives real-life examples of mischievous acts, like a friend stealing a comic book or getting jealous, and showing the real consequences of those actions. The anime series does an excellent job of blending these examples with the creatures.
Yo-kai Watch isn't only entertaining, it also helps develop a child's emotional intelligence and understanding of the world. The series makes a lot of references to Japanese culture, folklore, and old anime shows. This makes it possible for children see the world from a different perspective and learn more about Japanese animation.
Little Witch Academia
If you have  Netflix, then check out Little Witch Academia as it's a perfect series to bring kids into the world of anime. The show follows a high-spirited young girl named Atsuko Kagari, who, after watching a magic show, dreams of becoming a witch. As soon as she's of age, Atsuko applies to the prestigious magical school, Luna Nova Magical Academy. But, unlike her comrades, she isn't entirely in control of her magical abilities. With the help of her new friends and determination, Atsuko strives to achieve her dream of becoming like her idol, Shiny Chariot.
Little Witch Academia combines beautiful visuals, wonder, and great messages into one. The anime's production studio, Studio Trigger, reinforces positive themes through the show's various characters with messages covering friendship, following your dreams, and showing how hard work pays off.
The series delivers exactly what it promises: fun, joy, and magical animation. And while the anime has a lot of commonly used tropes, like dramatic facial expressions, for those new to anime, it's fresh and current. Little Witch Academia is best suited for older kids as it has some scary fantasy creatures and PG-13 scenes that might scare or confuse really young children.
My Neighbor Totoro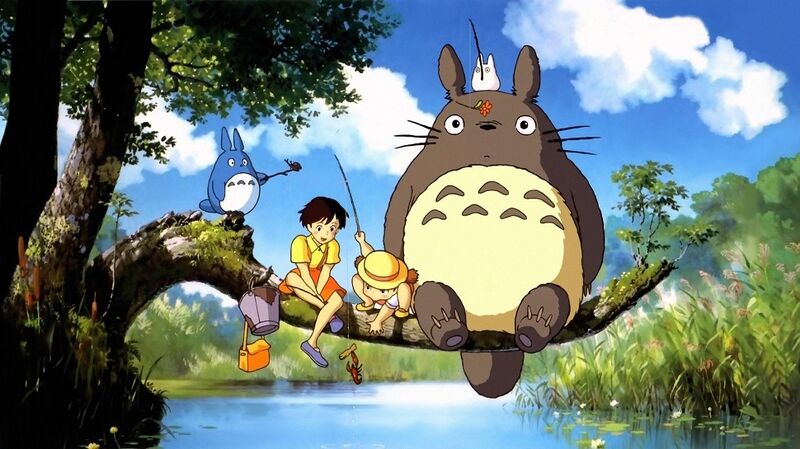 Hayao Miyazaki and Studio Ghibli have changed and elevated the world's perception of anime. So, a great way to get kids into anime is to watch one of Ghibli's child-friendly masterpieces, My Neighbor Totoro.
The anime movie follows Tatsuo Kusakabe and his two daughters, Satsuki and Mei, as they move to the countryside to be closer to where their mother, Yasuko is recovering from a long-term illness.
As the girls get used to their new surroundings, Mei stumbles upon the den of an odd bunny-like creature which is the giant, mystical forest spirit, Totoro, and the two become friends. At first, Mei is the only one who can see Totoro, but before long, Satsuki meets him as well. The young girls' lives suddenly change as they go on magical adventures and meet the fantastical creatures of the forest.
Despite its frightening appearance, Totoro is what young children need when confronting serious problems, like illness and death. Totoro isn't only a guardian of the forest, he's also the girls' protector. The creature helps the young girls deal with their mother's illness and little family squabbles by distracting them with magical adventures. Although the siblings bicker, Satsuki is a good role model for older siblings who could look up to her on how to handle their younger counterpart. And while the movie has some scary characters, it's a great way for young kids to get past "Monster Under the Bed'' phase as well teaching them about the spiritual aspect of nature and the environment.