With Supergirl coming into the mix, The Flash dealing with the world-changing Flashpoint event, Team Arrow facing new threats, and the Legends of Tomorrow switching up their roster, The CW's slate of DC superhero shows is hotter than ever.
With all the anticipated premieres coming soon, we're keeping you up to speed each week with "News Flash," where we round-up the latest developments and share our hot takes on all things Arrowverse.
---
DCTV News Flash for September 28
Invasion of the Dominators
On Twitter today, The Flash's official Twitter account announced that the Dominators will be the primary villains for the four-way crossover of all DCTV shows. From the DC Database:
The Dominators, collectively known as the Dominion, are an alien race from the outer cosmos of the universe. They are highly technologically advanced, and live in a rigid hierarchical society, in which one's caste is determined by the size of a red circle on one's forehead. They are master geneticists who can manipulate the meta-gene to enhance members of their own caste.
How the invasion will happen is uncertain at the moment, or even which universe it will occur in. We'll keep you apprised of the details as we know them!
Fight Club 2.0
Surely everyone remembers the epic Fight Club promo between Arrow and The Flash a few years ago? Where the assembled heroes of Arrow, Flash, Arsenal, and Black Canary took on Dark Archer, Reverse-Flash, Ras al Ghul, Captain Cold, and Heatwave?
Well now, with Supergirl in the mix, we have an updated Fight Club 2.0! Green Arrow and Flash induct Supergirl into the club, alongside Atom, White Canary, and Firestorm. With Cisco and Felicity running the entire operation, Diggle along for moral support, and Hank Henshaw in a betting mood. Not to spoil a thing, but you will definitely want to watch until the end …
Arrow
Breaking the Rules
An extended trailer for Arrow has been released by The CW. It shows Oliver fighting crime alone, and either considering going back to killing criminals, or actually reverting to his days as the Hood. He's called on his huge step back by Thea, who tells him that it isn't what Laurel would have wanted him to do. Although Oliver states that the dead don't want anything, it appears that this – along with the realization that he can't fight crime on his own – is the catalyst for Oliver building a new Team Arrow. And the vigilantes he recruits are already in the field, inspired by the Green Arrow.
The trailer also gives a look at Oliver's brutal initiation into the Bratva, as well as a glimpse at Dolph Lundgren's villain, Kovar. Finally, a confrontation between Prometheus and Tobias Church tells us in no uncertain terms that Prometheus will warrant no interference in his quest to kill the Green Arrow.
Racking Up A Century
This season, Arrow will air its 100th episode. Not only will that episode be part of the monumental four-way crossover with The CWs other DC shows, but the episode will bring back some familiar faces. Firstly, Katie Cassidy will reprise her role as Laurel Lance in the episode. Cassidy has signed a contract that allows her to appear in all The CW DCTV shows despite her character being killed off the previous season.
And if bringing Laurel back for the 100th episode wasn't enough, Marc Guggenheim tweeted this photo:
Eagle eyed fans noticed that the actor to the right of Stephen Amell is none other than Jamey Sheridan, who plays his father, Robert Queen. But even more telling was Guggenheim's caption. "No Flashpoint. No flashbacks." This means that Robert Queen will appear despite having committed suicide – and it's not as a result of Barry Allen's time-travelling shenanigans! Or course, the nature of the crossover could involve time travel or parallel Earths. Earth-2's Robert Queen was that reality's Green Arrow, and maybe that is the version of that Jamey Sheridan is playing.
Not content with those two guests, Stephen Amell took to Twitter and revealed the return of another character for the 100th episode.
The return of Deathstroke! But there's no word as to whether or not Manu Bennett will be in the role. Bennett has been previously critical of the way the character has been handled in the past, and may not have been asked to return. Of course, given the chances of time-travelling and alternate Earths in the crossover, this Deathstroke may not even be Slade Wilson.
The Recruits
The CW has released the official synopsis for Arrow episode 5.02 of the new season, titled "The Recruits."
"Oliver's new recruits for Team Arrow are Curtis, Wild Dog (guest star Rick Gonzalez) and Evelyn Sharp (guest star Madison McLaughlin). Unfortunately, the Green Arrow's training methods prove to be too much for some of them to handle. Meanwhile, in the flashbacks, Oliver's initiation into the Bratva continues."
A short trailer called "Meet the Team" was also released.
The Flash
Run Devil Run
The CW has released an extended trailer for the first episode of The Flash's Season 3.
Barry Allen attempts to pull the alternate version of Team Flash together to help him revert his change to the timeline. We also get a look at the season's new villainous speedster, The Rival, and Wally West as the Flash. Just don't call him "Kid" Flash …
The upbeat trailer shows just how much fun having two Flashes can be – until one of them begins to forget he is the Flash due to the changes he wrought on the timeline.
Paradox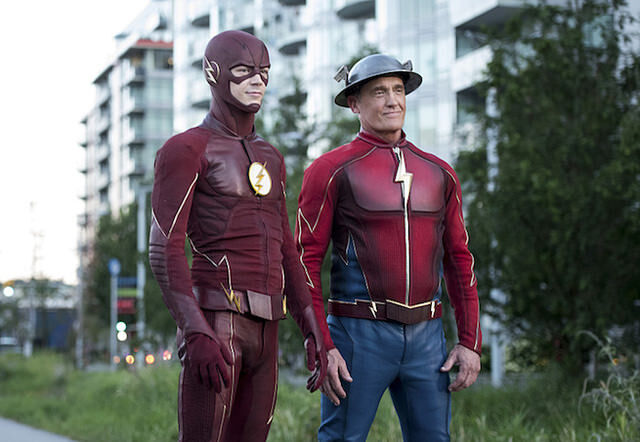 The synopsis for episode 3.02, titled "Paradox," has been released.
THE AFTERMATH — Barry (Grant Gustin) realizes the effects from Flashpoint are much greater than he thought.

Meanwhile, Barry meets new co-worker Julian Albert (Tom Felton) and is surprised by Julian's immediate disdain for Barry.
Paradox will see the introduction of Harry Potter star Tom Felton's CSI, Julian Albert. Julian's arrival on the show is a direct result of Flashpoint. Barry Allen will have to deal with a new colleague who doesn't like him much and shares his lab. John Wesley Shipp will also appear as the Earth-2 Flash, teasing the possibility that we could see all three Flashes – Jay Garrick, Barry Allen, and Wally West – on screen together.
DC's Legends of Tomorrow
New Poster, Episode Synopsis
As we close in on the premiere of Legends of Tomorrow's Season 2, The CW has released a new promotional poster showcasing the cast including new arrivals Nick Zano and Maisie Richardson-Sellers. Along with the poster they also released the synopsis for the first episode, which is called "Out of Time."
LOST AND FOUND — GUEST STARRING STEPHEN AMELL — After the defeat of the immortal villain Vandal Savage and the exposure of the corrupt Time Masters, a new threat emerges.

Dr. Nate Heywood (Nick Zano), an unconventional and charming historian, is thrust into the action. After making a shocking discovery, Nate seeks out Oliver Queen (guest star Stephen Amell) for help in finding the scattered Legends. Once reunited, the Legends continue their new mission to protect the timeline from temporal aberrations – unusual changes to history that spawn potentially catastrophic consequences.

Their first stop is 1942, to protect Albert Einstein from being kidnapped before the Nazis destroy New York City with a nuclear bomb. Meanwhile, Ray (Brandon Routh) notices that Sara (Caity Lotz) has a mission of her own, which leads them both to face her nemesis, Damien Darhk (guest star Neal McDonough). Victor Garber, Arthur Darvill, Dominic Purcell and Franz Drameh also star.
Obsidian Confirmed Connection To Green Lantern
Speaking to ComicBook.com, Lance Henriksen – who will play the older version of Obsidian on Legends of Tomorrow – has confirmed that the character will stick close to his comic book origins.
"It's all in there. It's all in there, every bit of it. Yeah, being Green Lantern's son and all that stuff and him being gay is all in there. It's treated, honestly, kind of ungently. It's a real thing….Even one of my lines says 'If you're lucky enough to find love again, after anything has ever happened to you, well, embrace it.' [Obsidian] says 'Son, he's waiting for me at home.'"
In the comics, Obsidian is the son of the Alan Scott Green Lantern. Both Arrow and The Flash have teased the existence of Hal Jordan, who also went on to become Green Lantern.
Supergirl
Teaming Up
With the new season almost here, The CW has released a new trailer for Supergirl.
The upbeat trailer focuses on Kara's joy about teaming up with Clark to avert danger, and Cat Grant's exacerbation that Kara never told her that she knew Clark Kent! And Winn channels his inner fanboy asking Superman how he shaves. And the trailer also includes a Gotham reference, opening a myriad of possibilities for future storytelling potential.
New Poster and Synopsis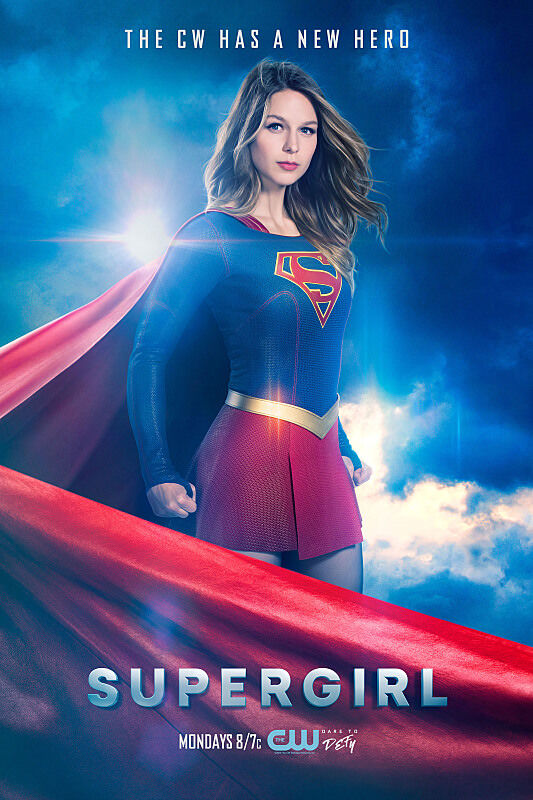 Ahead of the season premiere, The CW has released a new promotional picture for Supergirl alongside a synopsis for the first episode of the new season, "The Adventures of Supergirl."
THE CW HAS A NEW HERO AND SHE'S BRINGING SUPERMAN WITH HER — When a new threat emerges in National City, Kara/Supergirl (Melissa Benoist) teams up with her cousin, Clark Kent/Superman (guest star Tyler Hoechlin), to stop it. Kara is thrilled to have family in town but it leaves Alex (Chyler Leigh) feeling a bit left out. Meanwhile, Hank (David Harewood) and Supergirl are stunned by the pod that came crashing to Earth. 
Exclusive EW Clip
Entertainment Weekly presented an exclusive clip from the Supergirl season opener:
The clip shows the moment that Supergirl and Superman team up to save a stricken craft. And it also shows Tyler Hoechlin as Clark Kent, seemingly channelling Christopher Reeve in his portrayal of the unassuming reporter.
Executive producer Andrew Kreisberg said:
"The two of them actually show up to the same crisis. It's not a turf war, they just both heard about the same tragedy on the news and both flew into action. They haven't really gotten a chance to spend time together, especially since she's come out as Supergirl, and they both want that. Both of them have a bit of sadness about them — they both have that sense of feeling alone, they both have that sense of feeling different — and both of them remark that that loneliness, that alienation, that isolation goes away when they are together."
Brenda Strong Cast In Recurring Role
Entertainment Weekly also reported that Brenda Strong had been cast in a recurring role in Season 2, but the character she will be playing was not revealed. Her character was described as someone who has "a pretty surprising exchange between Kara and James" and that "she makes quite the first impression in the season 2 premiere."
---
DCTV News Flash for September 22
Arrow
CW Releases New Promo Trailer
The CW have released a new extended promo for Arrow's Season 5. The trailer focuses on Oliver Queen building his new Team Arrow. Oliver notes that two of his new recruits, Wild Dog and Artemis, have experience on the streets, but that Curtis Holt (Echo Kellum) does not. In Oliver's opinion, Curtis has the longest way to go despite being an Olympian. Other sights in the trailer include the unveiling of a statue of Black Canary, WWE wrestler Cody Rhodes in a guest star role, Chad L. Coleman as new villain Tobias Church, and a glimpse of series big bad Prometheus. The trailer ends with Oliver kidnapped and beaten by opponents wearing police uniforms while Thea assures Team Arrow (and the audience) that Oliver can take care of himself.
New Promo Poster Promises Arrow's Return To The Streets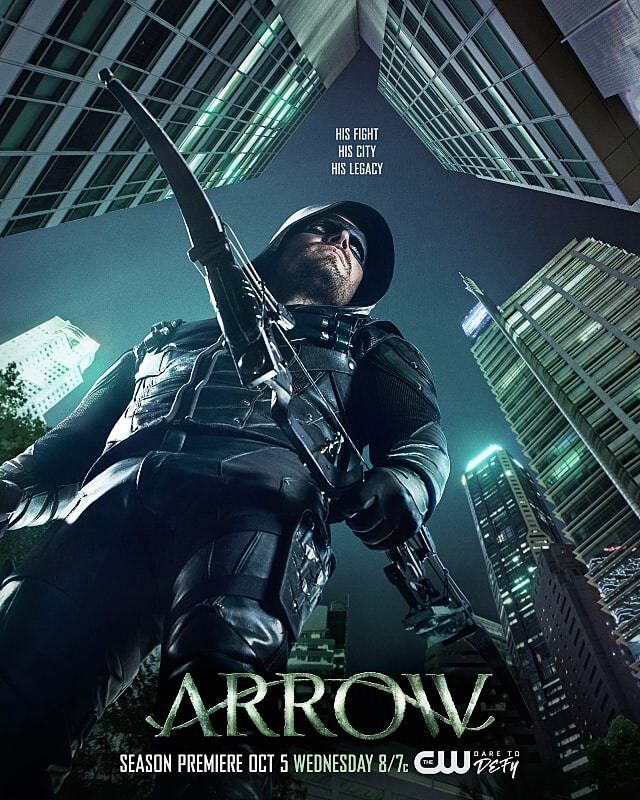 Arrow's new Season 5 promo poster gives the clearest indication yet that the show is returning to it's street-level brand of vigilantism. After two seasons battling magic and mysticism in the form of Ra's al Ghul and Damien Darhk, many felt that the show had moved away from its original premise of a vigilante cleaning up crime in Starling City. Various members of the Arrow cast and crew, including star Stephen Amell, promised that the show would return to its original premise, and the Season 5 is a clear indication of that truth. Oliver, in his newly modified uniform (they added sleeves) stands surrounded by the towering buildings of Star City. The tagline "His Fight. His City. His Legacy."
A Man Alone
Season 5 will find Diggle cut off from everything and everyone he cares about following his departure from Team Arrow at the end of Season 4. He is back with the military, serving aboard in Chechnya. After killing his brother Andy at the tail end of Season 4, Diggle is very much trying to find his sense of self and purpose again. When Diggle does finally return to Team Arrow, he will have to deal with the Oliver's new group of vigilantes and how he fits into the new dynamic. Eventually, he will find common ground with Wild Dog, which helps to ease him back into the group.
The Flash
Seeing Red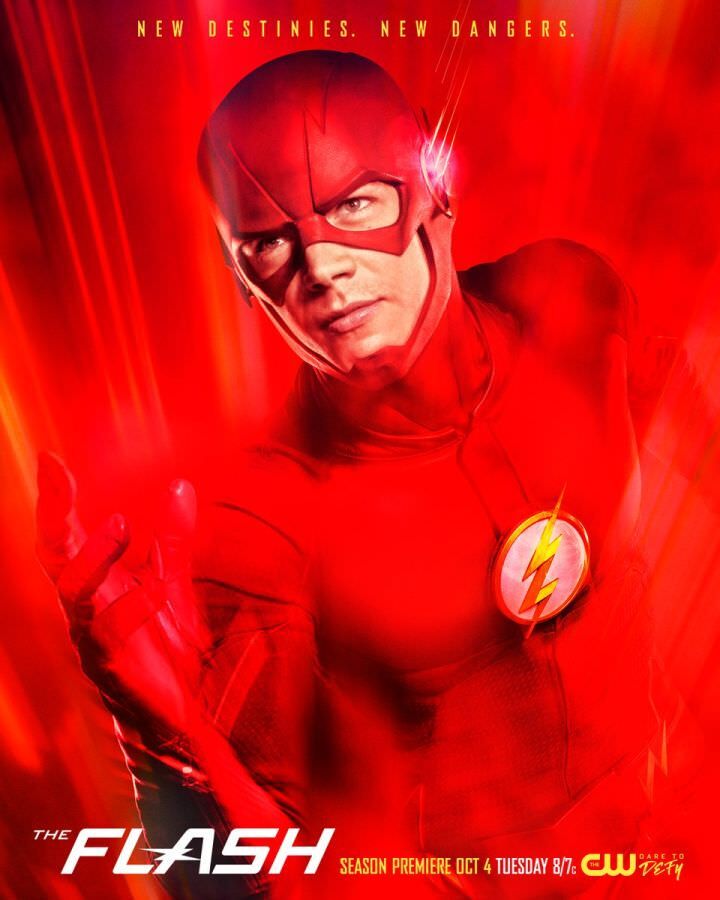 With Season 3 of The Flash just around the corner, The CW has released a very red promo poster of Barry Allen speeding towards us. The tagline, "New Destinies. New Dangers." hints at the changes to the timeline made when Barry altered time to save his mother at the end of Season 2.
No Regrets
In an interview with Comicbook.com, Grant Gustin revealed just where Barry is when we meet him again in Season 3.
"Barry doesn't have any regrets at this point. Barry's been in this timeline for a few months when we start 'Flashpoint. He's still living in a complete state of bliss with both of his parents alive. There's a Kid Flash running around as The Flash, so Barry doesn't have to be The Flash and he's okay with that. He still has his powers, but he's starting to forget the other timeline. He's got new memories that are emerging, like graduating high school or college or moments with his parents, and they're replacing old memories. And I think it's when he starts to realize that's happening, that's when he starts to realize how selfish this kind of was, how messed up it was. It's affecting not only him and his family's life, but everybody connected to him and — who knows? — countless people across the globe potentially. So the incredibly indecisive Barry Allen is going to try to fix things again once he realizes how much this has affected everyone's life."
Patty Spivot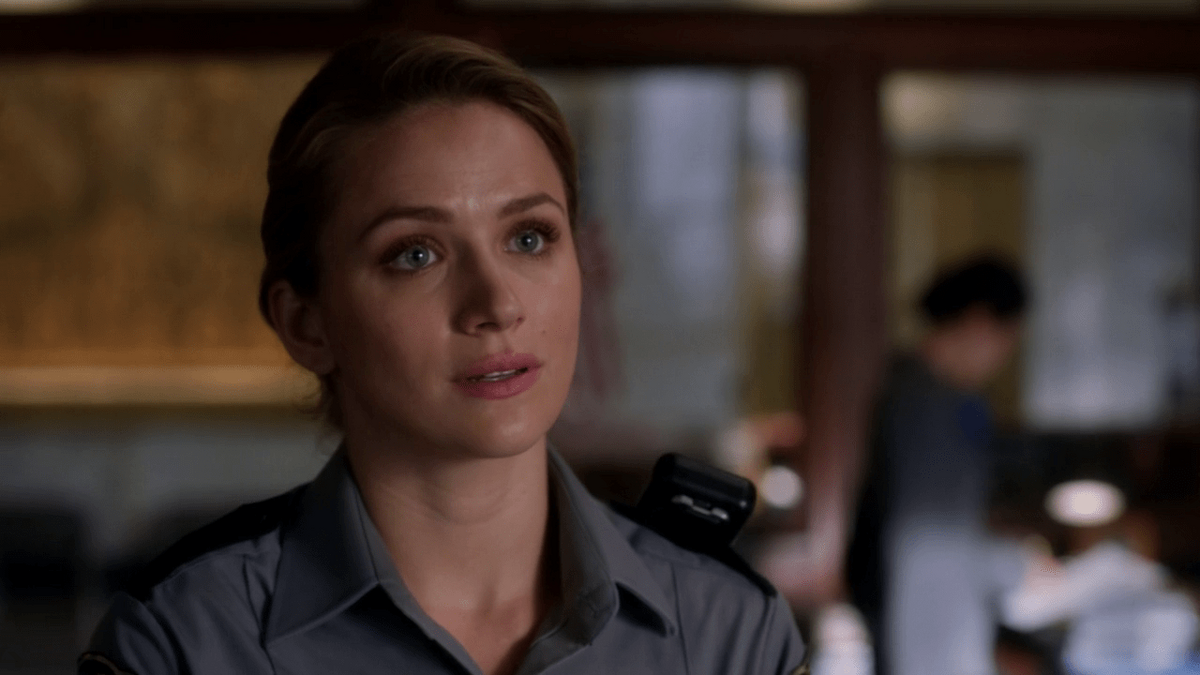 In a recent interview with Monkeys Fighting Robots, actress Shantel VanSanten, who played Patty Spivot in several episodes of Season 2, has hinted that she may return to the show in Season 3.
"There is a very strong possibility if everything works out."
VanSanten last appeared in the episode "The Reverse-Flash Returns." Her character of Patty Spivot was both a police officer working with Detective Joe West's Meta-Human Task Force, and Barry Allen's love interest.
Doctor Alchemy
We know that director Kevin Smith is helming episode 7 of The Flash, and that the title is "Killer Frost." The name alone hints at the return of the Earth-2 counterpart to Caitlin Snow, but does the episode also feature another iconic Flash villain? In a recent tweet, Kevin Smith mentioned that he'd filmed scenes with Doctor Alchemy. Doctor Alchemy is a long-term Flash villain and a former member of the Rogues. He uses the Philosopher's Stone (take that Voldemort!) to transmute elements into other elements.
Legends of Tomorrow
Honoring A Tradition
The Legends will meet the Justice Society of America in their sophomore season, and while they will be allies, their first meeting will not be so friendly. Mark Guggenheim stated in an interview with Comic Book Resources:
"It's all going to kick off with an epic battle between the Justice Society and the Legends. It's required that every time there's more than one superhero in any place at any given time, they have to fight. We're honoring that rule and that tradition straight out of the gate."
And the Justice Society will not be instantly idolized by the Legends, either. Speaking to Entertainment Weekly, White Canary actress Caity Lotz revealed:
"Sara's never a fan of people who are too perfect and follow all the rules. But Sara also has that military side to her, with organization and executing missions. They're pretty good at that, so there's a little bit of her that's like, 'These people have got their sh– together.' But it's also probably a little annoying, because they got their sh– together and they know it."
Supergirl
Is It A Bird?
Hot on the heels of the first official photos from the first two episodes of Season 2, we finally have the first glimpse of Supergirl and Superman in action. A short trailer shows an impending disaster as a spaceship is seemingly plummeting to the ground out of control, with both Supergirl and Superman speeding to the rescue.
Superman's Arrival Creates Family Tension
Superman's arrival in National City sparks feelings of jealousy and resentment in Supergirl's adoptive family. Kara's sister, Alex, will not be too thrilled by the Man of Steel's arrival. Andrew Kreisberg, speaking to Entertainment Weekly, said:
"Alex has a little bit of a chip on her shoulder about Clark. She loves him and he's family, but he left Kara on their doorstep. Kara is so excited to see Clark and so excited to be with him, it's almost a little bit like Alex feels taken for granted, because she's the family member who's put in the time. It sets up an interesting conflict between her and Kara in the first couple of episodes."
---
DCTV News Flash for September 16
The Epic Crossover
In the fall, all four of The CW's DCTV shows – Arrow, The Flash, Legends of Tomorrow, and Supergirl – will combine in a massive crossover special. Speculation as to what form this crossover will take is rampant across the Internet, with many hoping that it will be used to pull Supergirl into the Arrowverse on a permanent basis rather than being off on her own alternate Earth.
In an interview with Indiewire, Executive Producer and Grand Marshal of the Arrowverse (or Berlantiverse), Greg Berlanti, detailed the challenges involved in crossing over the four shows.
You really are trying to run a single production across three different productions. But they're run as three separate entities. We have to figure out when we're borrowing one actor from where. We're telling one cohesive story; "Supergirl" will participate, but the storyline doesn't actively begin there. There are some characters who show up in her episode, but the story begins with "The Flash" episode and goes to "Arrow" and "Legends of Tomorrow." We're just getting into designing the bad guy for it, and we start now but it doesn't air until the end of November. We will put a lot of time between now and then figuring out visual effects sequences. Just today I was holding the three scripts back-to-back – that's 180 pages of material. It's a three-hour story, almost a miniseries.

It's very daunting when you hold them all together like that. Each one of these pages is 10 hours of shooting and a visual effects extravaganza. But hopefully it feels like a great kind of crossover comic book sell.
Superhero: The Musical
This year, not only will the four DCTV shows crossover in a massive event, but The Flash and Supergirl will join together for a special musical episode. Both the stars of the respective shows – Grant Gustin and Melissa Benoist – are both former cast members of Glee and have proven their musical chops. Other members of the combined casts have musical experience, including Broadway alums Jeremy Jordan (Supergirl's Winn Schott) and Jesse L. Martin (The Flash's Joe West), and Keiynan Lonsdale (The Flash's Wally West) is a singer and dancer who appeared on Dance Academy and has recently released his first single.
Greg Berlanti had this to offer on the progress of the special crossover.
But next week we'll have to start talking about clearing music. I have a few ideas for tone and style in my head but we're just starting to talk about what that can be. I do want to try and get an original piece of music written. As we make a deal on that we'll probably make some announcements on the original songs.
Producer Todd Helbing also commented on the crossover last month, hoping that a dance sequence would be introduced. While the premise behind the musical episode is currently unknown, speculation is that the primary villain will be the Music Meister.
Arrow
The synopsis for the first episode of Arrow Season Five has been released:
"Legacy"

After Laurel's (Katie Cassidy) death and the departures of both Diggle (David Ramsey) and Thea (Willa Holland) from Team Arrow, Oliver (Stephen Amell) takes to the streets solo to protect Star City's citizens as the Green Arrow. With Felicity (Emily Bett Rickards) guiding him from the bunker, Oliver is forced to deal with a city that has become overrun with both criminals and a slew of new (and painfully inexperienced) vigilantes. Watching Oliver try to balance his jobs as both the mayor and also the protector of Star City, Felicity suggests he form a new team, but Oliver resists. However, when a deadly new criminal, Tobias Church (guest star Chad L. Coleman), enters the picture, Oliver realizes the best thing for the city might be a new team of superheroes. Meanwhile, the flashbacks take us to Russia where Oliver faces off against the Bratva.
The New Team Arrow
Photographs taken by Twitter user @VanFlarrowFan show the newly assembled Team Arrow during filming. The pictures show Green Arrow/Oliver Queen (Stephen Amell) alongside Spartan/John Diggle (David Ramsey) who has a seemingly redesigned helmet for the coming season. Joining them are newcomers Mr Terrific/Curtis Holt (Echo Kellum), Wild Dog/Jack Wheeler (Rick Gonzalez), and Artemis/Evelyn Sharp  (Madison McLaughlin).
Legacy
The first episode of Season Five will be called "Legacy," and the name invokes the theme of the season. The episode will feature Katie Cassidy's Laurel Lance and set up the new villains for the season. The term 'legacy' is very much the theme of the season, with Oliver training the new Team Arrow to honor Laurel's sacrifice in the fight against Damien Darhk.
Felicity Smoak
Speaking with Entertainment Weekly, Arrow Executive Producer Marc Guggenheim revealed some details about Felicity's character arc in Season Five. Over the course of the first five episodes, Felicity has to come to terms with the events of last season that saw her indirectly responsible for the deaths of 20,000 people in Havenrock. Despite saving millions, Felicity blames herself. However, the production team have lined her up for a key role in the second half of the season that has nothing to do with her relationships, be that Oliver or her parents. Guggenheim did note that it was completely new territory for the character.
Prometheus
Season Five's main villain is a character called Prometheus. Prometheus is a direct result of Oliver's past actions, and is as much Oliver's legacy as Team Arrow is. Greg Berlanti says:
"I can really only say that Oliver bears a measure of responsibility for the creation of Prometheus."
Thea Queen: Politician?
With Oliver as the new Mayor of Star City, Thea Queen finds herself taking on a new role in the form of his Chief of Staff. Her experience of managing Verdant, and helping to run Oliver's initial mayoral campaign, combined with years of watching her mother navigate in both the business and political worlds, have given Thea a unique insight. Thea finds that many of the skills she possesses translate well to the role, and also that she enjoys the job. In many ways, she is a better at being a Chief of Staff than Oliver is at being the Mayor.
The Flash
The synopsis of the first episode of The Flash Season Three has been released.
"Flashpoint"

Barry (Grant Gustin) is living his dream life – his parents are alive, he's asked Iris West (Candice Patton) on a date and he can finally be a normal guy as Central City has another speedster, Kid Flash (Keiynan Lonsdale), running around saving the city. When Barry starts forgetting parts of his old life, the Reverse Flash (guest star Matt Letscher) taunts his nemesis and tells him that there will be serious repercussions for Barry and the ones he loves if he continues to live in this alternate universe. In addition to losing his memories, his powers will also start to fade. When disaster strikes, Barry must decide if he wants to continue to live in this world as Barry Allen or return to his universe as The Flash.
The Secret of Zoom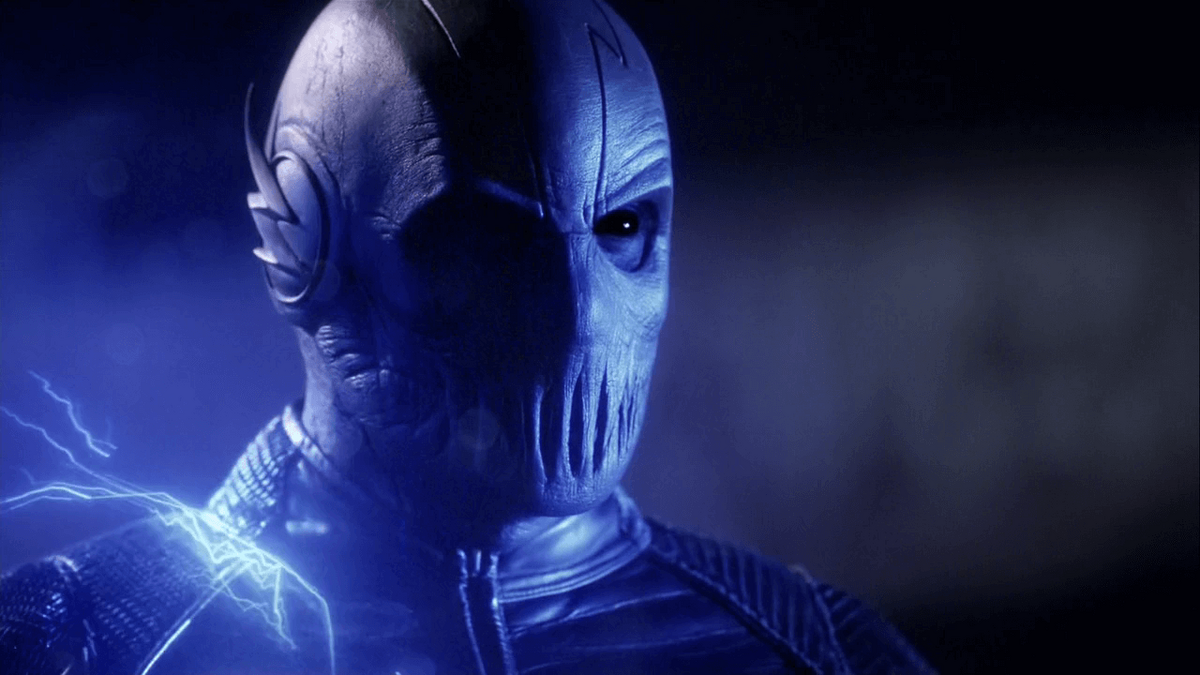 During DragonCon, cast members from The Flash discussed how the secret of Zoom's identity in Season Two was kept secret from them. Teddy Sears, who played Zoom, was aware of the plot twist from the start. Carlos Valdes (Cisco Ramon) said there were constant rumors that Jay Garrick was Zoom, but they were usually discounted because they did not make sense. Violett Beane (Jesse Quick) said that when Teddy Sears was not around, Zoom was played by a stunt man. The cast were not let into the secret until about halfway through the season, and Sears actually thought that the producers would change their mind about who was under the mask when Zoom was not revealed after about seven episodes.
A Villain Returns!
Kevin Smith tweeted a picture of the script for the episode he will be directing for The Flash's upcoming season. Although he obscured the name of the episode with a pen, eagle-eyed fans found that the paper was partially transparent, allowing the name of the episode to be seen on the following page. The name of the episode?
Just how Killer Frost, Caitlin Snow's Earth-2 counterpart who was killed by Zoom last season, will return is unclear at the moment. Of course, the title may not refer to the Earth-2 version at all …
DC's Legends of Tomorrow
The Return of Jonah Hex
Johnathon Schaech posted on his Twitter that Jonah Hex will return in Season Two episode of Legends of Tomorrow entitled "Outlaw Country." There's no indication on whether or not the episode will be set in the old west like Hex's introductory episode, but fans have been calling for the scarred bounty hunter to join the Waverider on a more permanent basis.
Sergeant Rock May Report For Duty
In a chat with IGN, Mark Guggenheim says that due to the time-travelling nature of the show, World War II hero Sergeant Rock may report for duty on Legends of Tomorrow. Rock is one of several characters that the producers would love to include on the show. Given that Season Two is due to introduce the Justice Society and their origins in the 1940s, introducing Sergeant Rock at the same time is a distinct possibility.
Enter Obsidian … Again?
While it has been previousy reported that Lance Henrickson will play the role of Obsidian in the upcoming season of Legends of Tomorrow, he will not be the only actor in the part. Henrickson will play an elder version of the character, while Dan Payne will portray the younger incarnation of Obsidian.
Supergirl
Season Opener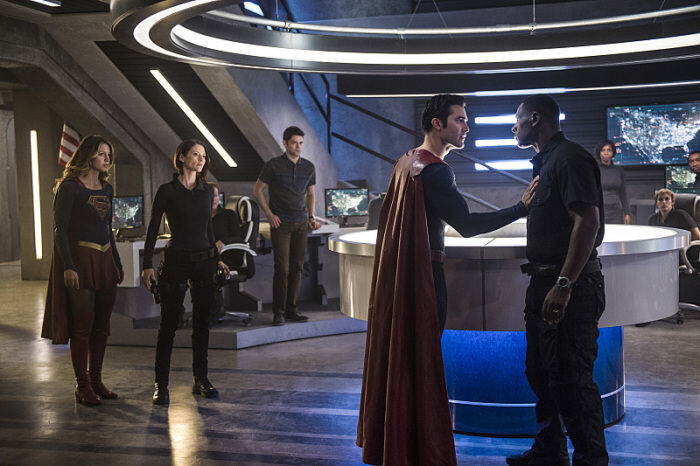 The titles of the first two episodes of Supergirl Season Two have been revealed to be "The Adventures of Supergirl" and "The Last Children of Krypton." Along with the episode titles, the CW released several new images from the episodes, including several of new addition Tyler Hoechlin in costume as both Superman and Clark Kent, and Calista Flockhart as Cat Grant.
Cat Grant on Supergirl
Speaking of Calista Flockhart's Cat Grant, it is well known that she will not be a series regular in Season Two. This is because of the show's move from Los Angeles to Vancouver, but she will still be a presence on Supergirl. In an interview with Indiewire, Executive Producer Greg Berlanti stated that she would be a recurring character. The current plan is to feature Cat Grant in six episodes this year, including the first two episodes of the season. When asked about her relationship with Superman, Berlanti refused to give anything away but did say that Cat Grant has a special dynamic with Clark Kent.
Roulette?
Actress Dichen Lachman has been spotted filming on Supergirl wearing a red dress with a snake tattoo on her leg. The costume clearly invokes the character of Roulette, an enemy of the Justice Society who runs a gambling establishment catering to supervillains. Comicbook.com has seemingly confirmed that Lachman is indeed playing Roulette.
Vixen
CW Seed seemed to confirm the release date of the second season of their animated web-series Vixen, only to retract it almost immediately. A tweet by CW Seed stated that Season Two would premiere on October 14, only for the date to be removed and replaced by a statement admitting that they "spoke too fast," and that the premiere would be "coming soon."
The CW has planned to push Vixen, played by Megalyn Echikunwoke and even included her in a Season Four episode of Arrow. The character was slated to join Legends of Tomorrow, but Echikunwoke was unavailable so the producers introduced a 1940s era Vixen played by Maisie Richardson-Sellers. Echikunwoke will reprise her role in the animated series.
---
DCTV News Flash for September 9
Arrow Roadtested Suicide Squad
In an interview with Vulture, Arrowverse Executive Producer Greg Berlanti revealed that DC Comics asked him to introduce a version of the Suicide Squad into Arrow a year and a half before they began working on the big-screen adaptation. DC wanted to see if the Suicide Squad could sustain interest as a film within the proposed DC Extended Universe, and so the Arrow version was introduced to test fan response. While the Suicide Squad only appeared in three episodes and never really achieved the notoriety of their comic counterparts, the response to them was enough that DC greenlit a Suicide Squad film.
The biggest casualty was Arrow's incarnation of the Suicide Squad, as the show appears to no longer be allowed to use the Suicide Squad to avoid conflict with their big screen relations. Most notably, prior to Suicide Squad's release, the characters of Deadshot and Amanda Waller were both killed off on Arrow.
Fans Should Not Expect Olicity
Fans of the romance between Oliver Queen and Felicity Smoak should not expect them to get back together any time soon according to Producer Wendy Mericle. Both characters begin Season 5 dealing with huge issues; Oliver is now Mayor of Star City in addition to being the Green Arrow, while Felicity is dealing with the aftermath of directing a nuclear missile at Havenrock, an incident in which she was responsible for the deaths of 20,000. Since both characters need to work out their own personal inner conflicts and demons, the chances of the two remaining members of Team Arrow reuniting will be remote until they lay their own ghosts to rest.
Laurel Lance Returns! Kind of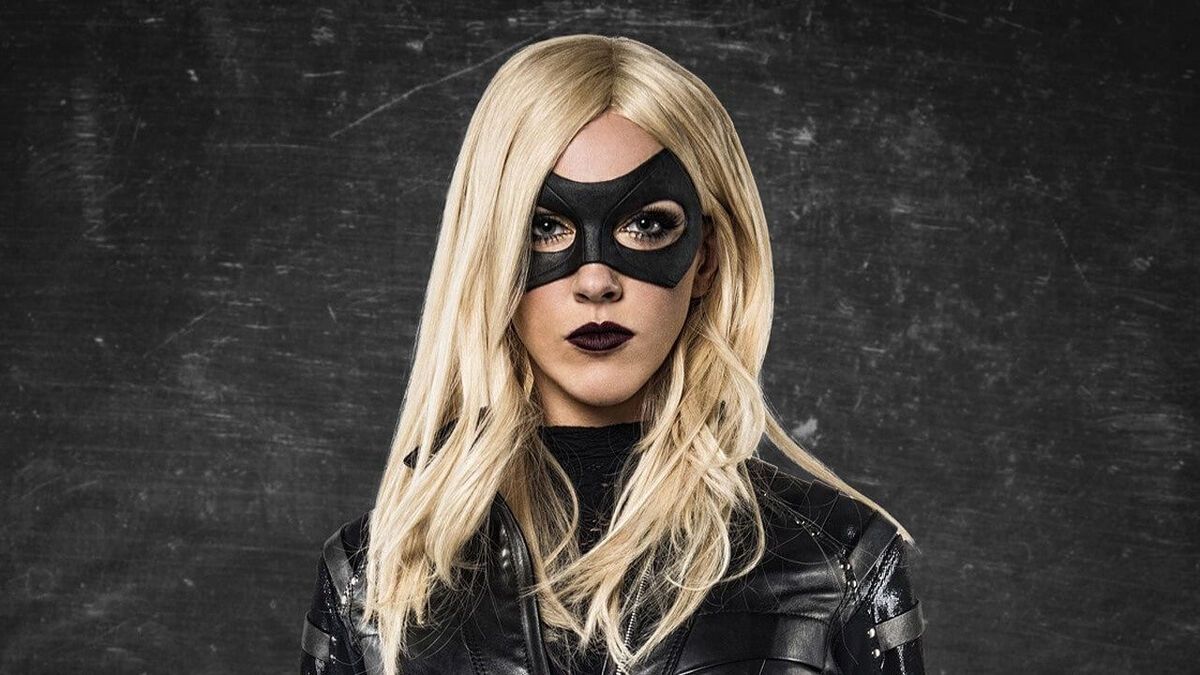 At Salt Lake Comic Con, actress Katie Cassidy – who has signed a deal with the CW to appear in episodes of Arrow, The Flash, and Legends of Tomorrow – confirmed that she will be in the Arrow Season Five opener, Legacy. However, she is keeping the exact means of her return under wraps. Speculation about her involvement ranges from flashbacks to the conversation (unheard by the audience) she had with Oliver on her deathbed, the Laurel in the episode actually being her Earth-2 counterpart Black Siren, or a completely alive Laurel thanks to Barry Allen's rewriting of the timeline over on sister show The Flash.
Mirror Master to be different from comic counterpart
Executive Producer Todd Helbing revealed that The Flash's version of Mirror Master will ditch the iconic gun that he uses to travel between our world and the mirror dimension in favour of being a full metahuman. His power will not necessarily be warping into other dimensions by moving through reflective surfaces either. Mirror Master will by played by Grey Damon.
Cisco Ramon: International Man of Science
At Dragon Con, Carlos Valdez revealed some aspects of the timeline altered Cisco Ramon inadvertently created when Barry Allen altered history at the end of Season Two. While he is still a scientific genius, Ramon is also a billionaire and the richest man in America, as well as being the head of Ramon Industries. This version of Cisco is all about wealth and power, and Ramon Industries is analogous to an alternate version of S.T.A.R. Labs. Barry will have to contend with this new version of Cisco as he tries to enlist his help in restoring the timeline. Unfortunately for Barry, this Cisco cannot envisage a universe where he is not rich and has little interest in helping.
Vixen To Be Mick Rory's New Love Interest?
Last month, it was revealed that Season Two of Legends of Tomorrow would feature a love interest for Mick Rory (Heatwave) as part of his character arc. Part of the fun being that Rory is emotionally closed off and experiences these feelings for the first time, while also wondering just why he is part of a superhero team. In a recent chat with TVline, Phil Klemmer appeared to indicate that new character addition Vixen would be the love interest. Klemmer did not outright state that fact, commenting that he was going to enjoy viewer reaction to the dynamic between the two characters. Either way, I'm claiming "Mixen" as the name of this ship. You heard it here first.
For The Winn
Winn Schott will be fired from CatCo and end up working at the D.E.O. alongside Kara in the new season of Supergirl. While fans have known for some time that Winn would be switching jobs, this was the first hint as to the reason behind his career change. The reasons for his termination have not revealed, but since the character of Snapper Carr is being introduced into the show, speculation is that friction between the two might be the catalyst for Winn's unceremonious exit from CatCo.
Superfamily Dynamics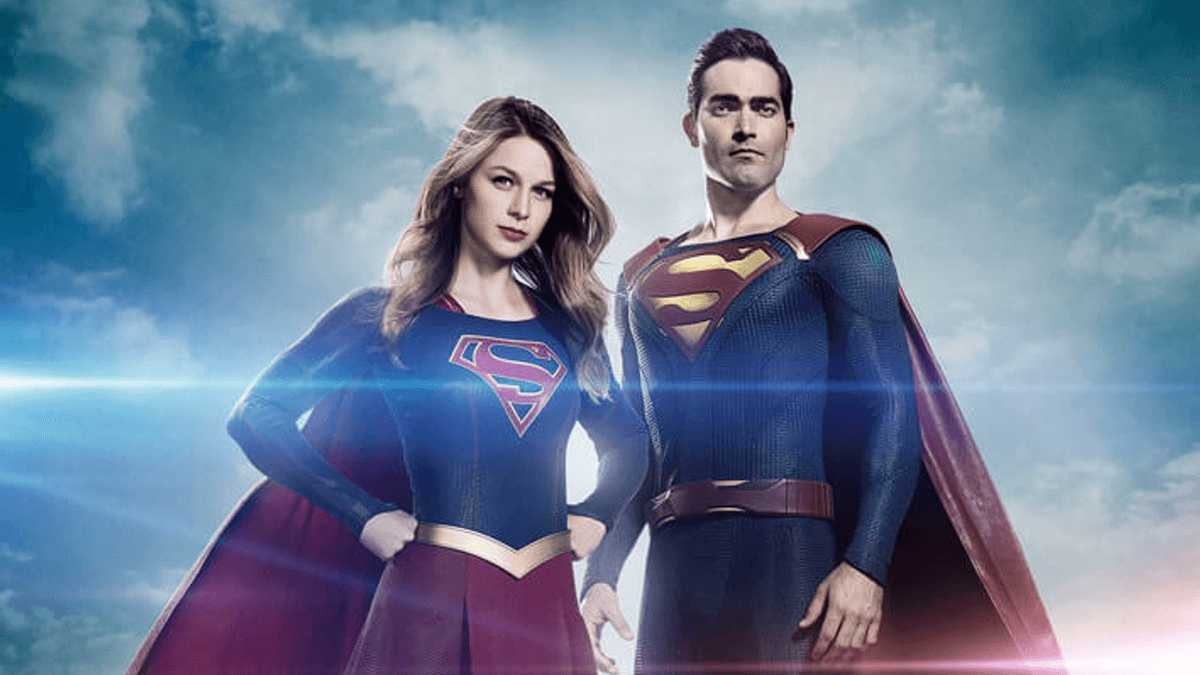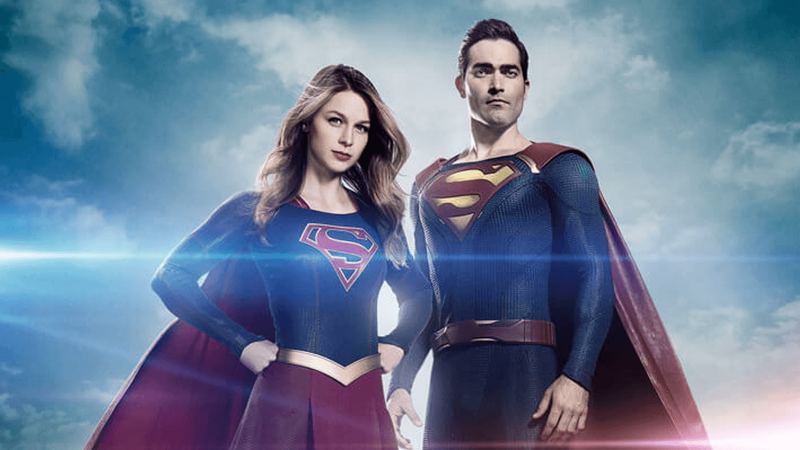 The relationship between the supercousins (if that a proper way to refer to the apparently last survivors of Krypton?) will be explored in Season Two. Kara and Clark have not spent much time in each other's company, and must learn how to operate together. Both have differing views on the interference of the government in alien affairs, with Supergirl embracing her alliance with the D.E.O. while Superman's experiences with Project Cadmus make him wary as to their intervention.
Kara will also have to deal with Superman's immense popularity compared to her own, and the fact that he is larger than life to a great many people. Rather than shy away from that fact, Supergirl will embrace the notion that Superman outshines Supergirl in the popularity stakes. Kara will have to learn to deal with her own feelings, and the show will examine the dynamic that exists between the pair.
Related Articles
Oliver Queen in 'Legends of Tomorrow' Season 2 Premiere