With Avengers: Endgame breaking box office records, it's safe to say that in the few months since its theatrical release, the MCU team-up blockbuster is already one of the most popular movies of all time. Not only that, but as well as keeping fans enthralled and guessing as to what might happen throughout, it made audiences laugh… and cry. So, with that in mind — and the Russo brothers-directed denouement to the Infinity Saga now available on digital and Blu-ray — we asked fans at this year's San Diego Comic-Con to share their thoughts on some of the movie's most significant moments. And then we asked Endgame writers, Christopher Markus and Stephen McFeely, to guess what they said. You can watch what happens in the video above.
Questions put to fans included who is the standout character in Avengers: Endgame, and what is the most badass moment? Markus and McFeely were pretty accurate in their attempts to guess the most popular responses here. But when it came to honing in on the one moment that moved most fans to tears, they cited a bunch of bits that the fans polled didn't even mention — and failed to pinpoint a couple of crucial ones…
A Nice Cry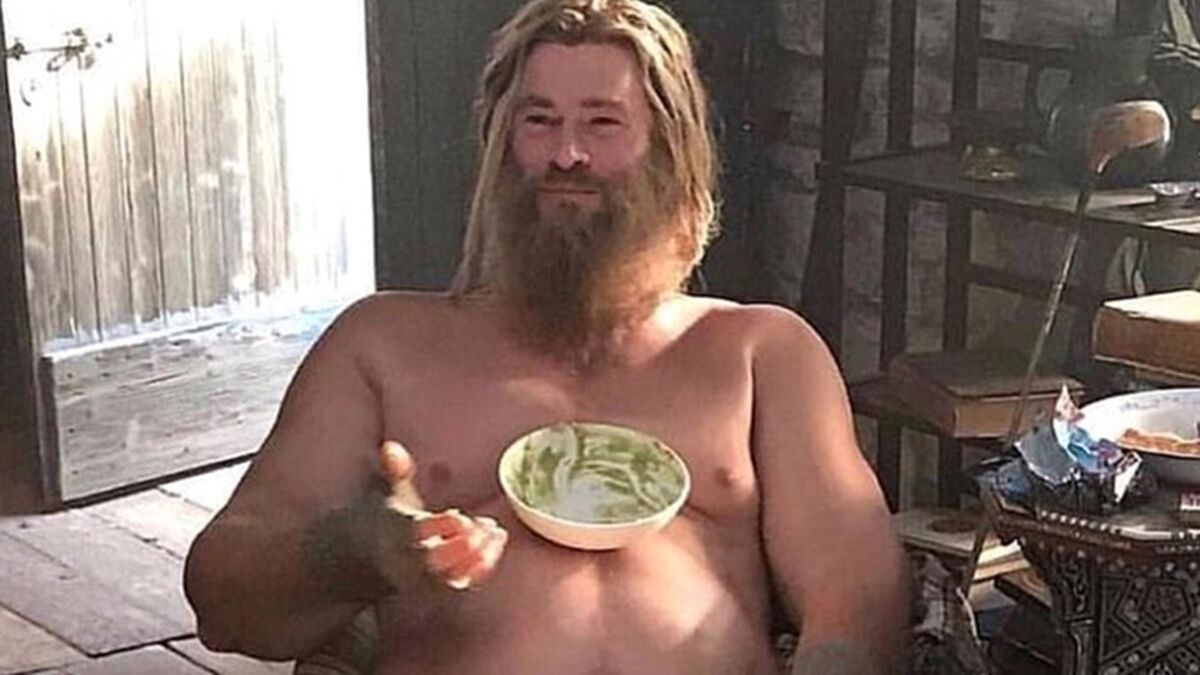 "So the 'cryingest' moment was probably Tony's death," says Stephen McFeely acknowledging the devastation caused by Mr. Stark's demise, with Christopher Markus citing both the moment Cap dances with Peggy – which he describes as a "nice cry" – and Tony's moments with his father in the past.
"I think Steve looking at Peggy through the window … Scott Lang seeing his daughter," McFeely adds.
When they discover that the all-women A-Force team-up moment drew tears from some fans, and that Fat Thor instigated the waterworks for others, they're surprised.
"Makes people cry?!" questions McFeely. "CRY?"
The writing duo also struggles to pinpoint the moment that made the highest number of the fans we quizzed laugh the most: the taco scene.
"That's number one? Good God!" exclaims McFeely. "That's sort of a throwaway."
He adds, "Sometimes some of the funniest [moments] are come up with on the day, or an ad-lib by somebody."
"Or a reaction shot," Markus interjects. "You can't write a reaction."
McFeely does take the credit for scripting the taco scene, however.
"I still remember sitting there: millions of dollars of camera equipment, we were on location," recalls Markus. "God knows, it was like mounting an army! And it was a close-on shot of Paul Rudd holding a taco…"
When To Take a Pee-Break
You'll remember when the epic runtime for Avengers: Endgame was announced, fans were concerned about what that meant for the call of nature. So, as for the moment in the film where it was possible to take a pee break, Christopher Markus suggests, "Somewhere after Natasha's death but before Thanos comes back."
While Stephen McFeely says, "You could probably do it during the Scott Lang time travel test … if you missed it, you're not going to miss any of the movie. The scene after that, Tony and Steve get back together — you want to miss that? The scene before that, Hulk's eating pancakes. You want to miss that?"
The fans we questioned were unanimous in their inability to cite a pee-break moment, with one saying, "You've just got to power through."
"Let's hear it for America's strong bladder!" says Markus.
Avengers: Endgame is available now in the US on Digital and Blu-ray. Get it in the UK on Digital from August 19 and Blu-ray and DVD from September 2.