Telltale has created some of the most engrossing stories in recent gaming history, working with franchises as big as The Walking Dead and Minecraft. Now the adventure game developers are moving on to The Dark Knight with Batman – The Telltale Series, and fans have been waiting months to see anything more than a handful of screenshots for the episodic series. Those excitable folks can finally relax as today, ahead of Batman's Telltale reveal at San Diego Comic-Con, is the first trailer alongside an August 2 release date for Episode 1: "Realm of Shadows." Take a look.
The trailer features much more Bruce Wayne than we're used to in video games, as most comic book adaptations ditch the boring secret identity to make room for the caped crusading. Not the case here, with Troy Baker's version of Bruce getting around the same amount of screen time as Batman. In fact, it's Wayne who gets the big hero line at the end of the trailer, not the gravelly-voiced Batman, which is quite a change from all the Arkham games or Christopher Nolan films. This first trailer gives the impression that maneuvering Gotham as Bruce Wayne is just as important to the plot as Batman skulking around rooftops.
Bat-fans should also easily recognize the timeframe of the game, as it features many of the characters introduced in Frank Miller and David Mazzucchelli's Batman: Year One, which was then adapted into the film Batman Begins. You've got the Falcone Crime Family, you've got a Batman who's new enough that he thinks he can quit, you've got Batman's first meeting with Catwoman, and you've got an unblemished Harvey Dent beginning his political ascendancy. Though even if Batman enthusiasts think they know where this story is headed, I wouldn't be shocked if Telltale has a few surprises planned.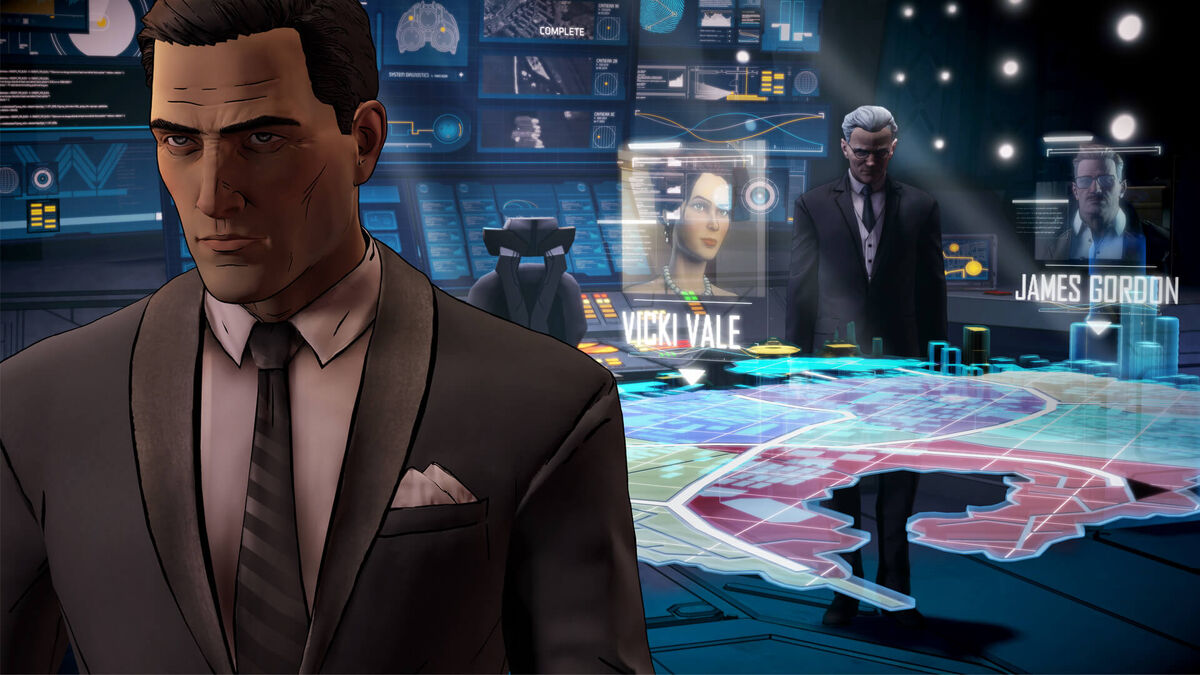 Again, the first episode goes live August 2 on just about every platform in gaming, meaning PC and Mac, PS4 and PS3, Xbox One and 360, compatible iOS devices, and compatible Android-based devices as well. Batman – The Telltale Series will have a big presence at San Diego Comic-Con this week, so keep an eye out for more news in the coming week.