SPOILER WARNING! Spoilers for the Batwoman series premiere follow.
Sunday was a big day for Batwoman, as the pilot for the new series was screened to fans at New York Comic Con, followed by its debut on the CW later that night.
One pivotal element of the latest addition to CW's Arrowverse is the show's main villain, Alice, played by Rachel Skarsten, who took part in the NYCC screening and panel alongside costar Meagan Tandy. As viewers learned in the pilot episode's closing moments, like her comic book counterpart, Alice is in fact Beth Kane, the not-so-dead-after-all twin sister of Batwoman herself, Kate Kane (Ruby Rose).
For Skarsten, playing a major role in a DC Comics-based TV series is familiar territory, as early on in her career, she starred as Dinah Lance (AKA Black Canary) in the WB series Birds of Prey. Fandom spoke to Skarsten about the amusing echoes of her former DC series in her new one, the complicated Alice/Batwoman dynamic, and more.
BACK IN GOTHAM CITY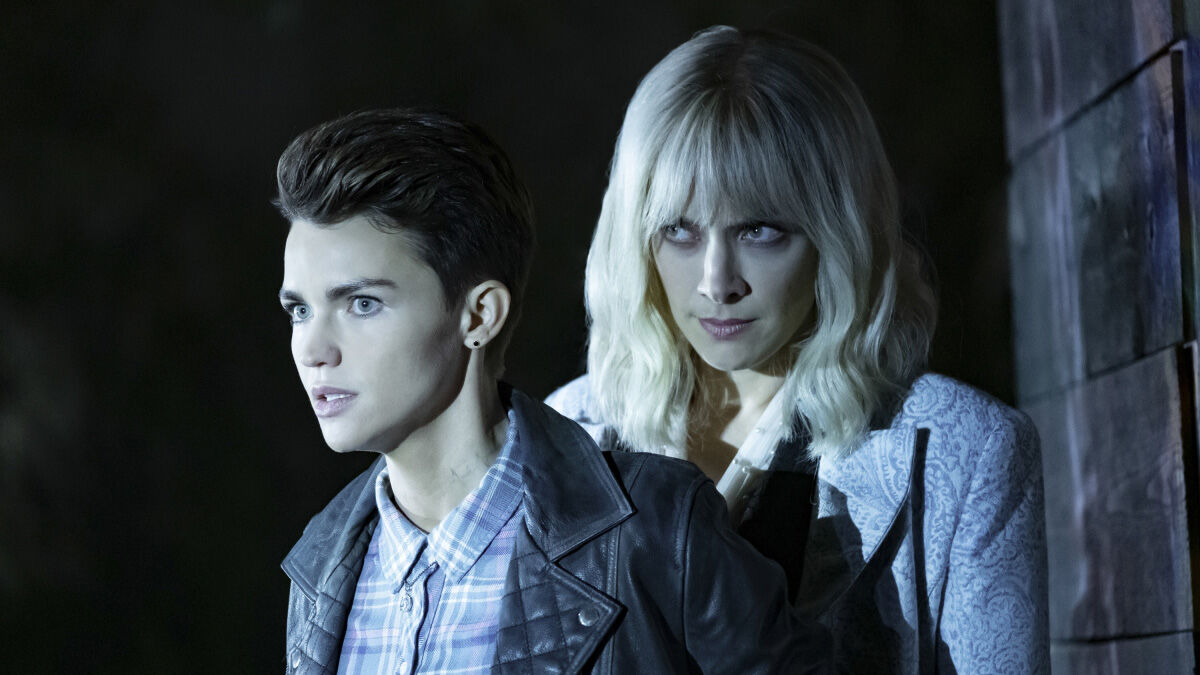 It's not just that Batwoman, like Birds of Prey, is based on a DC Comic that connect the two shows. Both series take place in Gotham City and center on a female hero (or heroes) taking over the protection of the city after Batman vanishes.
Regarding the similarities, Skarsten chuckled and noted, "I wish I could say that I'm the great orchestrator of my career. But that's just not how it is. I feel that jobs find me in the most beautiful way. When this job came around, I wasn't sitting there thinking 'Oh yeah, I think I'll take this!' I just threw my hat in the ring to see what would happen."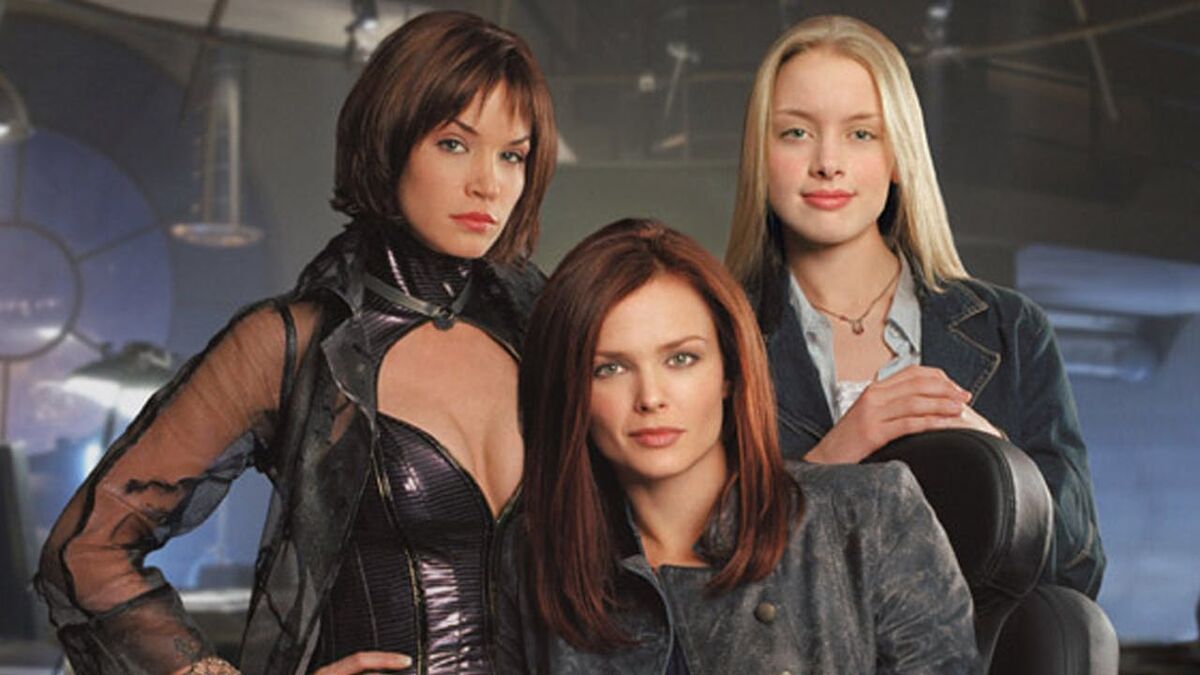 Skarsten noted, "Anything to do with Batman, I'm totally into and I had a feeling this show would be special. With Ruby that elevates it, and the first LGBTQ superhero lead, that elevates it. And I love the CW, I would do literally any job for them. I love [CW head] Mark Pedowitz. So I just gave it my best shot and they really liked what I did and I found myself back on the CW. So perhaps there is some cosmic [coincidence], but it's such a different character, which is nice. I think coming back and playing someone that's at all similar wouldn't be as challenging, but I like the dichotomy of feeling very new but also feeling like home."
FINDING ALICE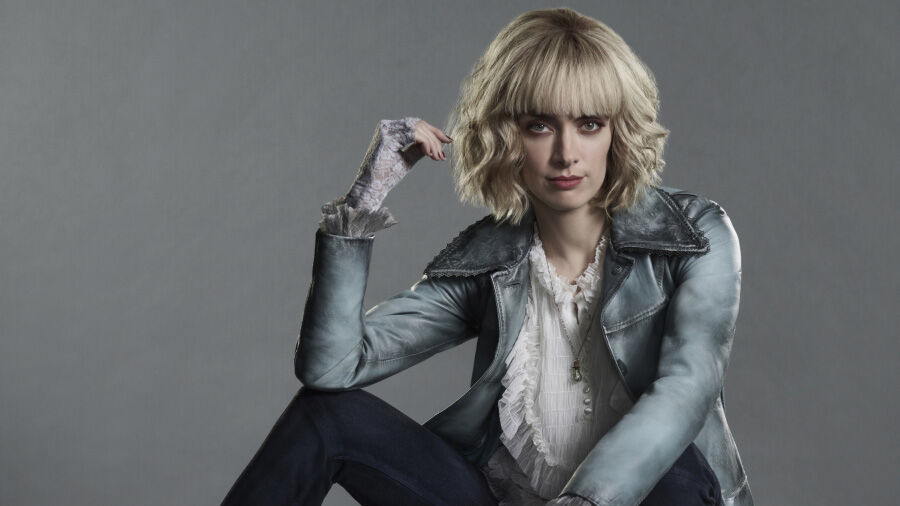 When it came to finding the right approach for Alice, and how unhinged to play her, Skarsten noted, "The great challenge for me was not going too much with it because of the temptation to be Dobby from Harry Potter or Gollum. But I really thought about it and thought about what to me is very unnerving and what is the scariest crazy. And I really feel like it's when someone is so normal that you're like 'That guy's a serial killer?" Because they have two very distinct sides to them. I hope that I'm able to find that balance where she can be so normal and mid-sentence just goes off and is f***ing crazy, you know what I mean? I envision her as using that. She's very intelligent and uses that as a tool to put people off balance a little bit. You never know what she's going to do. Not to go back to Queen Elizabeth I, who I also played on the CW [in Reign],  But I remember a quote about her that said when she's happy the sun is shining but when she's not, it's like 'Holy s**t." You never knew and that made her scary to people I tried to do that."
Regarding the very close connection Alice and Batwoman have, "I think it actually makes the hero/villain relationship unique to any other in this universe because they're sisters. So I think for both of them it's this really interesting thing where they want to kill each other, they want to take the other right to the edge, but they can never follow through with hurting each other in a real way because there's that unbreakable bond between them. Kate wants Alice to be good again and Alice wants Kate to come over to the dark side with her and they can be besties again. There's this push and pull and tug of war and they're both equals. They're twins. There really is no stronger twin or better twin and neither of us have sisters, so it's fun to joke around be like 'sister!' I don't think I look at all like Ruby, but I'll take it. She's beautiful. …Okay, sure, I look like Ruby Rose!"
When it came to the potential for fight scenes, Skarsten noted, "I like being physical," though Alice is often more about giving orders to those that follow her. However, she added, "It's really fun to be like 'I did that!' And there are things like Alice's butterfly knives which I practiced for hours and hours. That's integral to her movement and the character. But Ruby is just next level. We went to this boxing day, and it's our first stunt training. I show up and I'm like 'See Ruby, we're in this together! We both don't know how to box!" And she was like 'No man, I'm actually a boxer.' What the f**k? That's it, I'm out!"
COMICS AND CROSSOVERS
Skarsten said she did her comic book research regarding Alice, noting "I'm a Batman fan! In my mind you can't play a superhero or supervillain and not do your due diligence. There are going to be deviations away from the comics but you want to do research because these characters have been around for years and decades. So before I booked the part I went online and was reading all about her. There are many different versions of Alice's story. We're following Greg Rucka's [comic books], which is very specific. And they actually sent us every comic we could possibly need. I just read through all of those."
As for the access playing Alice gives her to DC in general, Skarsten said, with a laugh, "When I got the part. I was like 'You're not going to ever see the end of me!'"
After Fandom spoke to Skarsten, it was announced that her Birds of Prey costar, Ashley Scott, would be reprising her role as Huntress in the giant Crisis on Infinite Earths crossover occurring across the Arrowverse series this season. When the possibility of Skarsten appearing in that crossover or a future one was brought up to her — whether playing Alice or Dinah — she remarked, "That would be very interesting, because there's Black Canary, there's White Canary… But I'm the OG!"
Batwoman airs Sunday nights on the CW.