In the Jumanji franchise, actors Dwayne Johnson, Kevin Hart, Jack Black, and Karen Gillan play a breed of heroes that offer an antidote to the kind of superheroes we've become accustomed to seeing on screen. But if the four were to team up in a comic-book flick, with Gillan taking on her Marvel Cinematic Universe role of Nebula, The Rock his yet-to-be-seen DC Extended Universe role of Black Adam, and Jack Black pulling on the luchador mask of Nacho Libre, who would Kevin Hart be?
That's one of the questions we put to the foursome – asked by Fandom community member Roscoe Coaltrane — when we sat down with them recently ahead of the release of Jumanji: The Next Level. And Johnson came up with an all-new sidekick character for Hart to inhabit. His name? Honky Pete.
Black Adam's Sidekick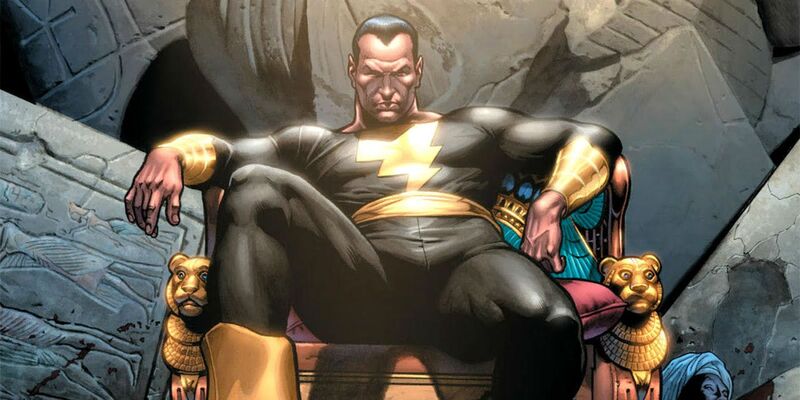 "I'd be Black Adam, looking at Honky Pete. You would see that movie," asserts Johnson. "The Adventures of Black Adam and Honky Pete."
While we're yet to see Johnson's Black Adam – a foe of Shazam historically in the comics, and also in the DCEU — on screen, we can expect his solo movie to hit screens in 2021. Still, I think we can all take some time to appreciate Johnson's vision of a sequel starring his Jumanji co-star Kevin Hart.
"It would be the most f—ed-up movie," he says.
So what would Honky Pete's strengths be?
Hart says, "He just has pockets. Because no other superhero has pockets. No other superheroes ever put anything in their pocket ever. Honky Pete would be the first superhero to be like, 'Give me that!'"
You can watch Johnson and Hart's very funny exchange — and find out what Honky Pete keeps in his pockets — in the video above.
Jack Black and Karen Gillan, on the other hand, can see Hart in a number of existing roles. Black replaces both Charlie Cox's Daredevil and Tom Holland's Spider-Man with Hart in the MCU. Gillan, meanwhile, sees Hart ousting Paul Rudd as Ant-Man. As for vacant roles they think he could fill?
"I think he'd be a good stretchy guy [Mr Fantastic] from The Fantastic Four," says Black – while Gillan wants to see him [supplant Henry Cavill] as Superman in the DCEU.
Doctor Who Do-Over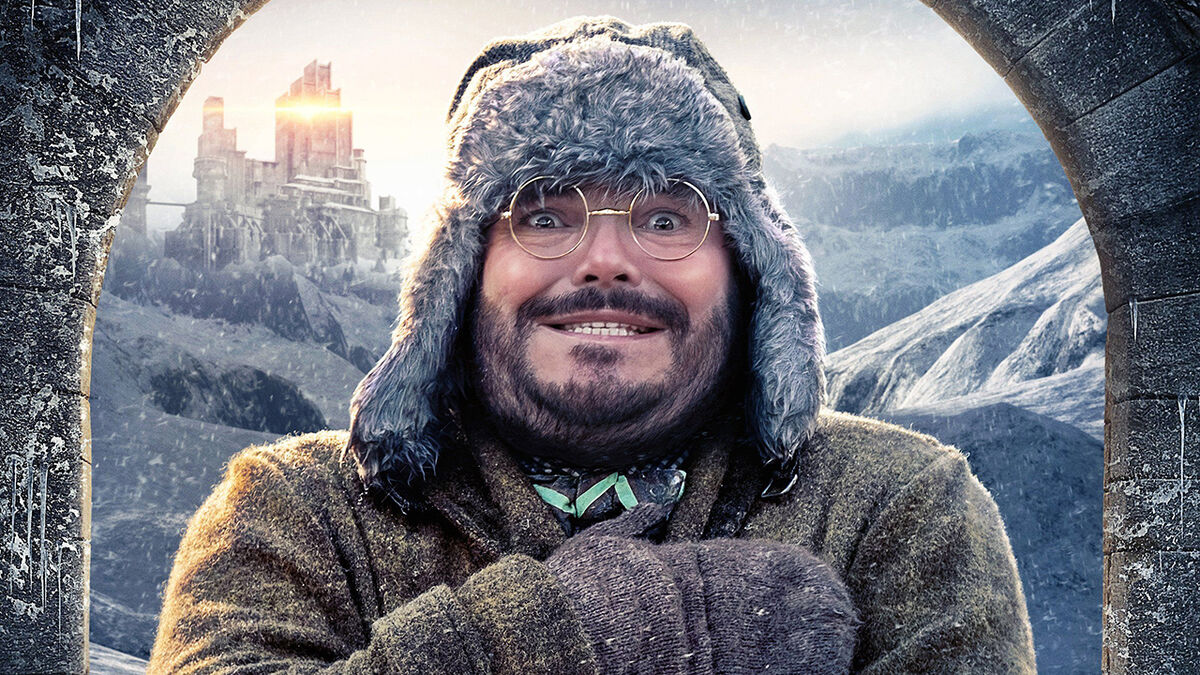 Talk soon turns to Doctor Who with Karen Gillan, who played popular companion to Matt Smith's Eleventh Doctor, Amy Pond, in the long-running British sci-fi series.
Fan Backpacker Raden wanted to know which Jumanji character would make the best Doctor Who companion.
"Bethany," says Gillan. "Can you imagine Bethany in the TARDIS? Like, 'OMG, what is this?'"
In the Jumanji films, the character of Bethany – at first, a seemingly ditsy, self-absorbed 'popular' girl — jumps into the in-game avatar represented by the form of Jack Black.
Gillan declares she'd like to revisit the role of Amy Pond in Doctor Who.
"I'd go back to the first half of the first series that I did and just redo that acting because I know a lot more about acting now. I was a wee child," she says.
She also addresses talk of a movie: "There's always talk of that, and Johnny Depp was going to play the Doctor. This was, like, a long time ago. But the BBC wouldn't let that happen. No way. They're like 'This is our flagship show, no'."
So while a version starring Johnny Depp is one ship that may well have sailed, she isn't ruling out a movie in the future – and it's fair to say she'd be happy to be on board.
Watch the full interview with the Jumanji: The Next Level cast in the video at the top of the page.
Jumanji: The Next Level hits screens in the UK on December 11 and in the US on December 13.