So here's the deal. Batman v Superman: Dawn of Justice killed it this weekend at the box office. It also broke a ton of records and not all of them good. First the good. The film is the highest-grossing March release of all time unless the actual numbers released tomorrow differ from the estimates. It's the highest ever Warner Bros. opening of all time. The bad is that it's the worst reviewed film ever to open at over $150,000,000. That's a very telling number and it also brings us to the crucial element regarding this film. What is the value of movie criticism when it comes to the majority of the world? This film was brutalized by critics and by the nerd culture but the masses spoke and spoke loudly. The big test is next weekend. If the film doesn't decline by 65-70% the battle will have been won by DC and Zack Snyder despite all the social media that may suggest to the contrary. It's a very complex discussion but a valuable one. Buzz can be a boon and a weapon but this film cut through all of the pitfalls and persevered and, to be frank, it's a good thing. We need a cinematic landscape where Marvel and DC are both relevant. Competition forces everyone to get better or get out of the way. With that said, don't be surprised if some dates and personnel change regarding future DC movies.
The rest of the box office was also rather robust. My Big Fat Greek Wedding 2 somehow crushed it with a number much closer to twenty million that most expected and Zootopia continued its furry dominance in the #2 spot. Chances are good that it will remain there for at least another week as no real contenders enter the market.
A few tidbits from the numbers:
Deadpool will pass $350,000,000 on Monday. That's a Ryan Reynolds movie that has a good chance of landing in the top 25 highest grossing movies of all time list.
Divergent is done. The third film in the series is officially a dud.
Miracles From Heaven has quietly almost tripled its budget, and certainly will benefit from the Easter holiday with its faith-based message. Jennifer Garner v Ben Affleck: Dawn of Per Screen Averages.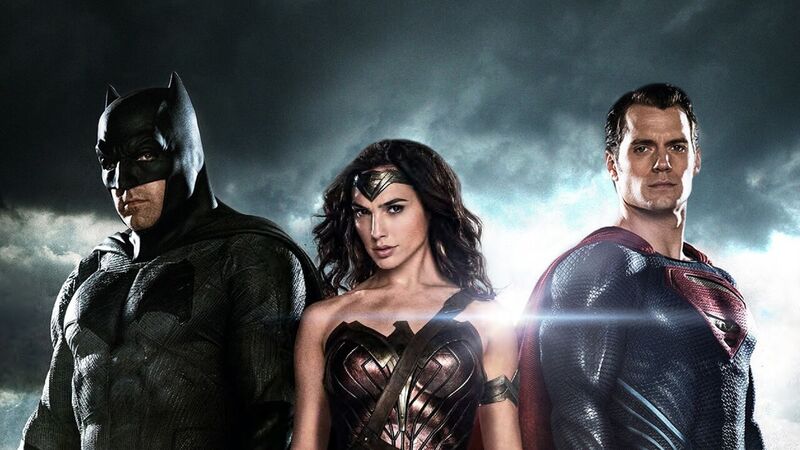 The Numbers Game
I've added a little fun to the box office report. A little guessing game. Let's see how close we can get to guessing the correct box office numbers for the movies opening next week.
Last Week:
Batman v Superman: Dawn of Justice
My Guess: $195,500,000
Actual: $170,100,000
Result: Normally being fifteen million dollars is off, but I'm going to say that I did a decent job.
My Big Fat Greek Wedding 2
My Guess: $15,500,000
Actual: $18,120,000
Result: That's a lot of people. Man I was way off.
This week:
Everybody Wants Some

Richard Linklater delivers the spiritual sequel to his seminal Dazed and Confused and though it probably won't be a big hit, the reviews have been fantastic and if his casting here is even half as prescient as it was for that film we may be looking at the next wave of Hollywood's finest right here.
My guess: $8,500,000
Miles Ahead

Don Cheadle's passion project about legendary jazz musician Miles Davis has gotten a mixed reception thus far but there are few stories in music history more compelling. It's unlikely audiences will flock to it, but the movie is certainly a nice counterbalance to all the punches, smashes, and eye-lasers filling the multiplex.
My guess: $4,500,000
See you next week!
Source: Box Office Mojo