Bryce Dallas Howard has a very busy career, whether she's onscreen trying to avoid being eaten by dinosaurs in the Jurassic World films or working behind the scenes, directing an episode of the upcoming Star Wars Disney+ series, The Mandalorian.
Recently, Howard stepped into the shoes of Sheila Eileen Dwight, the mother to music legend Elton John, in the acclaimed biographical musical Rocketman, starring Taron Egerton as Elton.
Directed by Dexter Fletcher, Rocketman is now on Digital, and with the film also making its 4K Ultra HD, Blu-ray & DVD on August 27, Fandom spoke to Howard about her role in the movie, what it was like playing the mother to someone as notable as Elton John, and more.
JUMPING RIGHT IN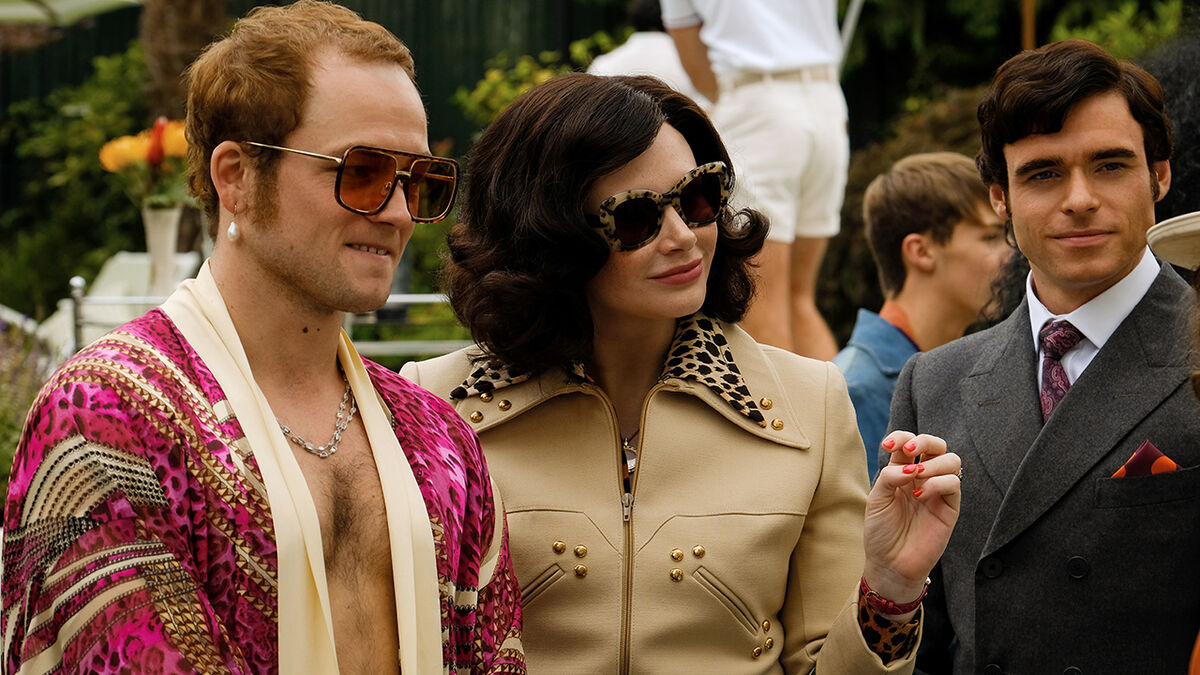 Howard was cast in Rocketman just six days before filming began, which put everything on quite an accelerated schedule for her. As she recalled, "I landed in the UK and basically went straight to Abbey Road to record the song. It was certainly a whirlwind, but one that made a lot of sense very quickly. And I think it's because A: Elton John is one of our producers and he's alive and well, and it is his story, and it has a very clear lens. And B: it was something actually that they had developed for, I think, close to, if not more than, ten years. So for me it was almost like I was showing up for the final musical performance and they were like, 'Stand over there!' and I'm going, 'Okay!' And it was amazing, it was really awe-inspiring, just everything that had gone into that film."
While Rocketman is telling the story of Elton John's life and rise to fame as a musician, it is itself a full musical, where the characters begin singing mid-scene – performing Elton John songs, naturally. Howard discussed the intended tone with Fletcher, explaining, "It was about finding the balance – because it was the genre of a musical – and where are there musical comedy moments and when was it basically, you know, tragedy? [We discussed] when were we leaning into the kind of the intimacy of the feeling – the visceral feeling – of what Elton went through, and what my role was in order to illuminate that. And I think that a lot of it was just me catching up and understanding the person as a whole and the vision as a whole and seeing all the different musical set pieces and the choreography and the songs."
Elton John is a producer on the film, but Howard remarked, "The way in which Elton was involved was very strategic, I think, on everyone's part in order to ensure that there was that oversight while also we, as filmmakers and storytellers, were able to take the necessary liberties in order to, at the end of a day, have a good, well-told story. So Elton was very involved in the development process and worked very closely with Taron and Dexter. And then by the time I was involved, he was not on set. Because at that point, really, Taron had taken over the role of Elton.  I think Elton was very conscious of that, and mindful and respectful. And so I actually met Elton for the first time right before the photocall at the Cannes Film Festival, which was sort of in line with the vibe throughout – it's all very epic."
SHEILA'S PERSPECTIVE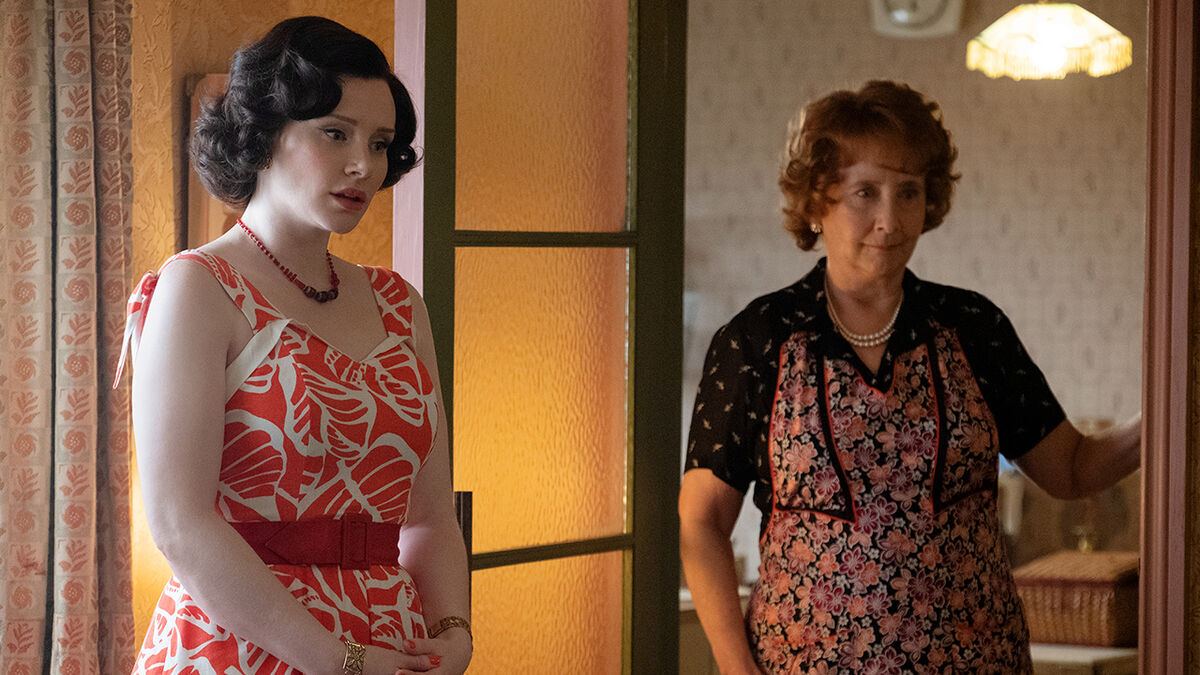 As Rocketman progresses through the years (and Howard is aged via makeup), it's clear that Sheila is, to say the least, lacking in a lot of parenting skills when it comes to how she treats her son – sometimes saying incredibly dismissive or outright cruel things to him.
Howard explained that when she took on the role, "I had a lot of questions because, as you can imagine, as a mother myself, I wasn't keen on criticizing another woman's parenting, especially if it was unwarranted. And what I found, and I actually ended up talking to multiple people who weren't associated with the production in order to feel like I had done my due diligence, of course – and it was, unfortunately, far, far worse than what is actually depicted in the film. And it was genuinely, through and through, a toxic relationship."
Regarding how she approached playing a woman of this sort, Howard said, "That's a tricky one, especially when it comes to prejudice and playing prejudice, and trying to kind of unpack the — excuse my French — f**ked up ignorance, and really get that. And I think that is essential and that's always something that is not pretty, and devastating, truly, as is the situation in this family – you know it absolutely ruins lives. For sure there is an intolerance of Elton's sexuality and that was something that as you can imagine was unbelievably heartbreaking. And it colored a lot of their relationship and their dynamic."
Howard continued, "I think that for me, what was helpful to understand was her history, which was that she was a woman who was growing up in Pinner, post-World War II Britain. They had been bombed. It was not what the experience was at all in the US. The aftermath was absolutely terrifying and survival was a challenge. And she had Elton – Reggie Dwight – out of wedlock, as a teenager. So if you can imagine that, that's scary. She eventually, six years later, married Elton's biological father, but it was, through and through, a contentious, toxic relationship, and also contributed to a lot of unhappiness in his childhood, and a lot of unhappiness for Sheila. So I can understand someone who is broken and has a broken mindset, and they themselves have felt victimized, and how they can internalize that. But I don't think I'm an actor who feels that I have to empathize entirely with my character. Because in my mind there are certain things that are just wrong."
THE BIG NUMBER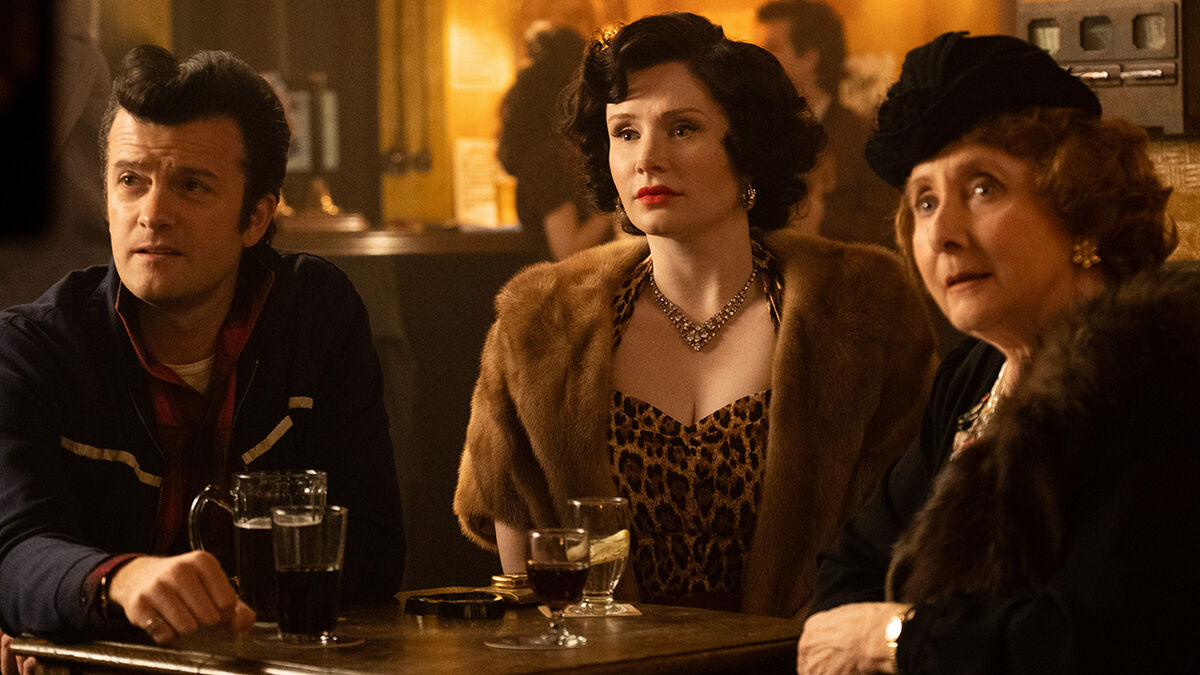 The song Howard mentioned recording at Abbey Road is Sheila's one big musical number in the film, "I Want Love," which is performed by young Elton (Kit Connor), along with Sheila, plus Elton's father (Steven Mackintosh), and grandmother (Gemma Jones). Said Howard, of the process, "That was really fun. It was chiller than I would have expected, it was a pretty relaxed vibe. Dexter and the DP, George [Richmond], I think had a very involved process in terms of getting on the same page, in terms of what the visual aesthetic was. When we were on set, it was like everything had been figured out, and they were just adapting things to make it it's absolute best. It's almost like when you're in a theatrical show, and you're into the run and you're like, 'Okay there's some flow here! We can have some fun!' That's what it felt like as an actor, which is typically unusual on a film set."
Howard explained, "That song in particular, it was a very intimate space, and yet there were quite a few camera moves, because the camera itself had choreography. It was like we were just doing any scene, but there was this extra little element – which was that we were hearing our voices playing back and singing along, and not doing anything very complicated at all… You know, we're in a musical, and that's fun!"
Throughout the film, Egerton has some very elaborate musical numbers as Elton, which include huge sets and elaborate choreography, and Howard added, with a laugh, "At that point, having seen so many of the numbers that Taron was doing and performing live on set, oh my lord, it was just… Our little number is cute in comparison!"
 Rocketman is now on Digital and is available on 4KUltra HD, Blu-ray & DVD on August 27.