Having kept plenty busy fighting supervillains and Sith onscreen the past few years, Tom Holland (Spider-Man: Homecoming) and Daisy Ridley (Star Wars: The Force Awakens) now turn their attention to a different kind of sci-fi adventure with their upcoming film, Chaos Walking. Fandom has the debut of an exclusive clip from the film, in which Ridley's character knows what Holland's character is thinking – quite literally. Check out the clip above!
Holland stars in the film as Todd Hewitt, a young man living on a planet where all the women have disappeared and all the men are afflicted by "The Noise" – a strange phenomenon that puts all of their thoughts on display. When the mysterious Viola (Ridley) crash lands on his planet, Todd vows to protect her, sending the two on a journey to unlock the dark secrets around them.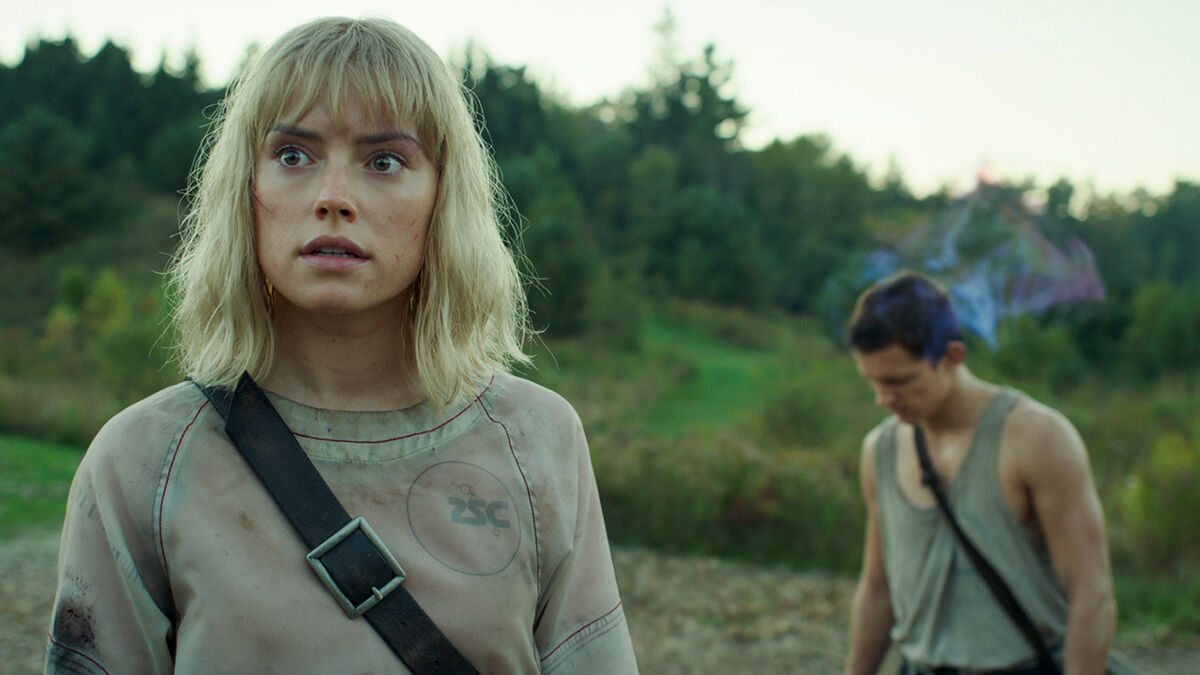 Chaos Walking is directed by Doug Liman, whose impressive resume includes The Bourne Identity, Mr. and Mrs. Smith, and Edge of Tomorrow, and is written by Patrick Ness and Christopher Ford (Spider-Man: Homecoming), based on Ness' book, The Knife of Never Letting Go. The film also stars Mads Mikkelsen (Hannibal) as David Prentiss, Demián Bichir (The Nun) as Ben Moore, Cynthia Erivo (Bad Times at the El Royale) as Hildy, Nick Jonas (Jumanji: The Next Level) as Davy Prentiss, Jr., Kurt Sutter (Sons of Anarchy) as Cillian Boyd, and David Oyelowo (Selma) as Aaron.
Chaos Walking opens March 5.