WARNING: This articles contains spoilers for the first season of Chilling Adventures of Sabrina. Proceed at your own risk, witches.
If you know what's good for you, you've binged all of Chilling Adventures of Sabrina and are ravenous for more. Even though it'll probably be a while until we get more episodes, we have some delicious morsels to tide you over.
Back in September, we got to visit everyone's favorite Greendale witch up on set in Vancouver and chat with all the brilliant creative minds behind the show — from cast members to behind-the-scenes crew. Here's everything we learned, and everywhere you can literally find the devil in the details.
Look Out For Horror All the Horror Movie References
1. The doors in Father Blackwood's office are the same design as the iconic doors from the 1977 horror movie Suspiria.
2. The Spellman Family's living room ceiling is also a nod to Suspiria.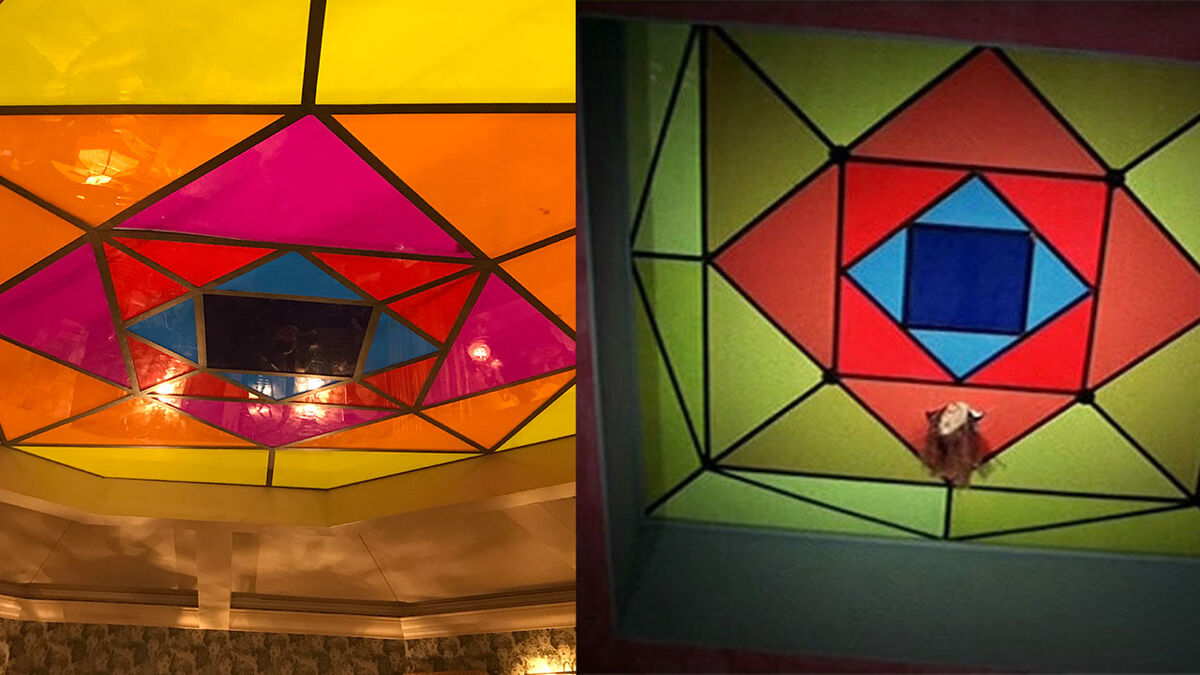 3. All of the artwork in the Academy on Unseen Arts was supplied by horror icon Clive Barker. Over 150 of his pieces are on display throughout the show.
4. Father Blackwood has a table and stools in his office that, when pushed together, form the same shape as the Hellraiser box.
The Crew Used Real Magic On Set
5. When someone on the set of Chilling Adventures sneezes, everyone says "Hail Satan" instead of "bless you."
6. The crew cast real protection spells around the set. If you look closely at the Spellman house, you might spot a real German protection spell engraved on the wall and a protection spell on the floor.
7. Sabrina's signature color is red — it signifies power, femininity, and fierceness. Production designer Lisa Soper did a tarot card reading for every character in the show to determine their signature color palette, and for Sabrina, she drew the Magician card.
Pay Attention to the Colors
8. The witch world is associated with brighter colors throughout the show, and humans are associated with more muted and mundane colors.

9. There are small touches of red throughout the show that are meant to guide Sabrina on her journey.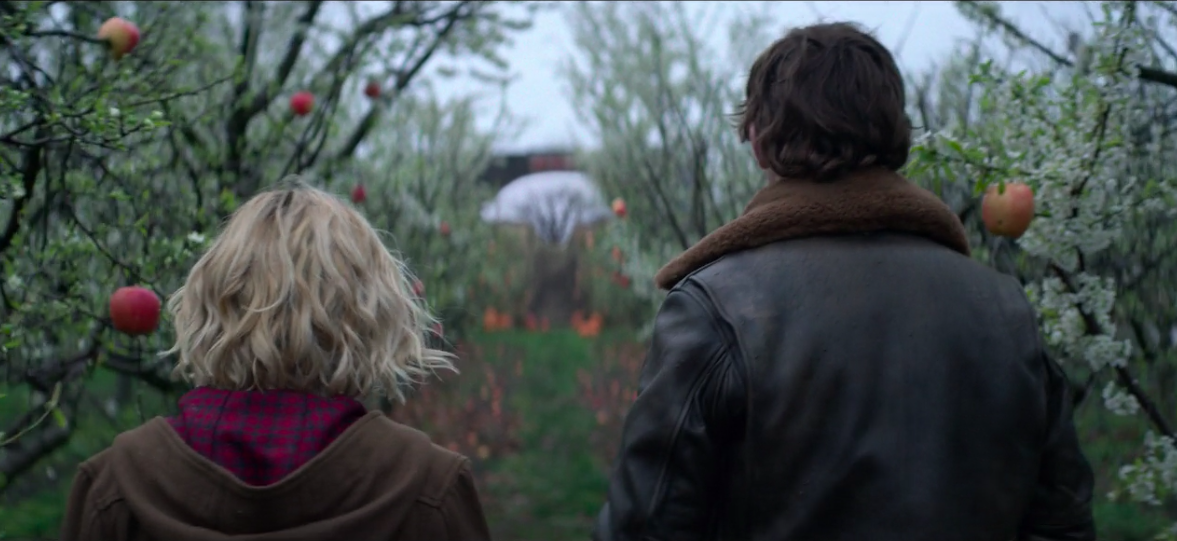 10. The juxtaposition of Sabrina in her red clothing and the surrounding green woods of Greendale is also a subtle nod to Alfred Hitchcock's use of the two colors.

11. Hilda and Zelda's shared bedroom colors mirror their personalities: Zelda's side is purple (symbolizing her fight to uphold the Church of Night's established structure and rules), and Hilda's side is green (symbolizing her progressive nature and ability to let things grow and flourish).
The Spellman House is a Work of Art
12. The shoes on the wall outside of Zelda and Hilda's room all belong to Zelda. Every time Zelda casts a hex on someone, she binds the magic to a shoe and places it on the wall for safe keeping. As long as the shoe remains there, the person remains hexed.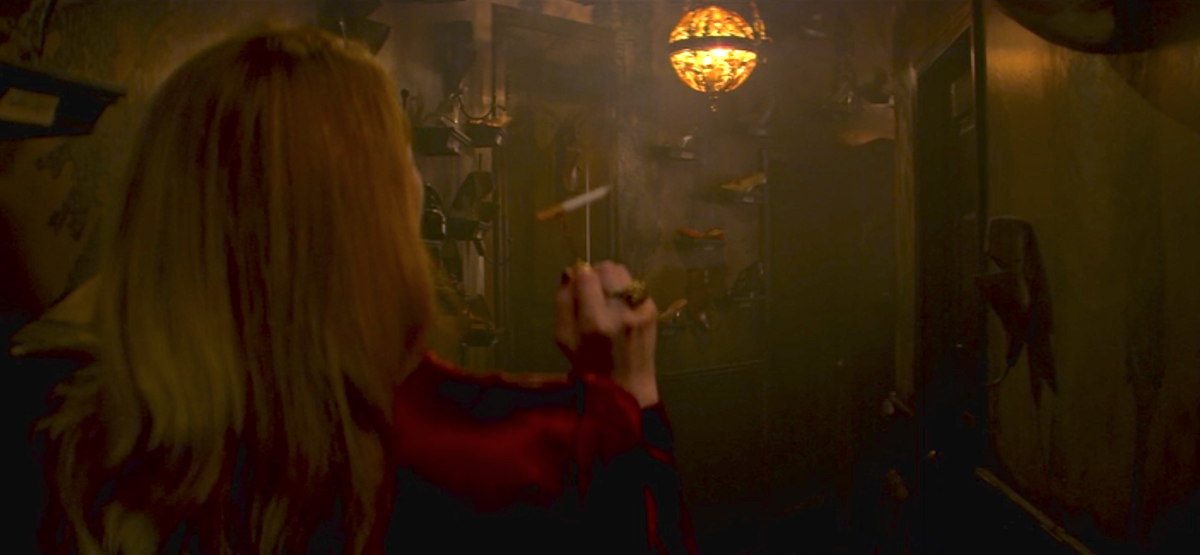 13. There's a movie poster for Whatever Happened to Baby Jane in Ambrose's room, which is a sardonic nod to his aunts.
14. If you look closely at Sabrina's bedroom mirror, you'll see pictures of Harvey as well as the Tarot cards for judgement (signifying that she's having trouble deciding which path to take) and the Queen of Wands (signifying the decision to finally embrace her own power).
15. Sabrina's dollhouse includes an exact replica of her bedroom.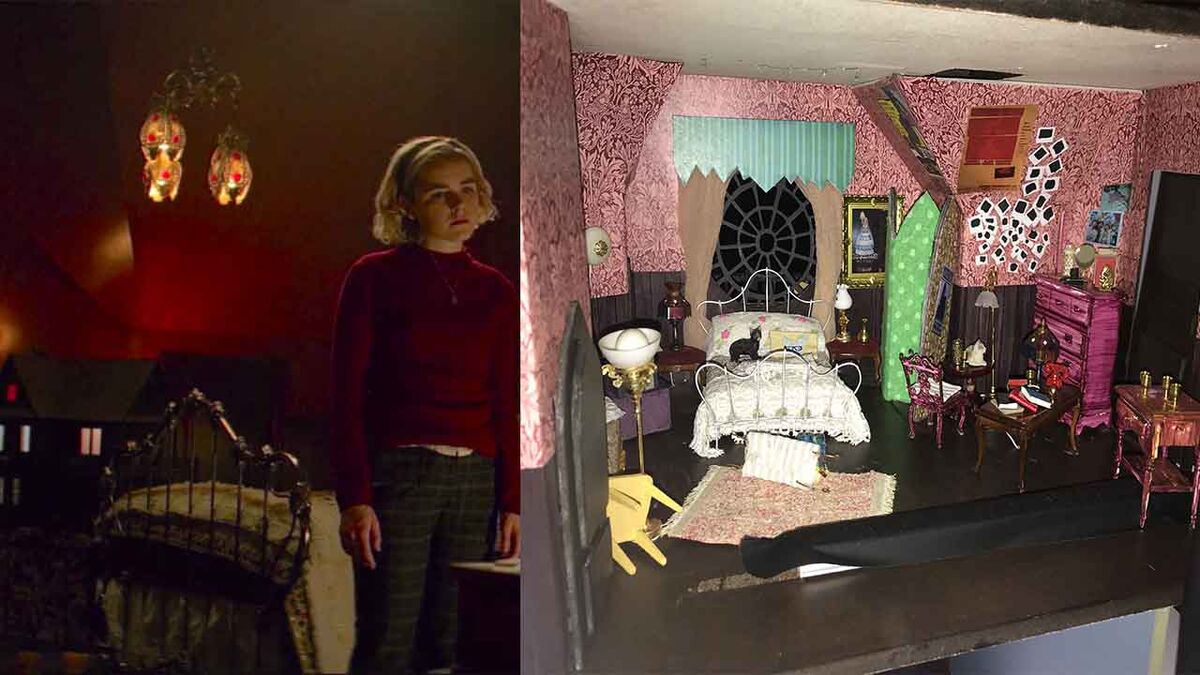 16. There's a super creepy monster watermark on the hallway wall that leads to the embalming room.
17. The Spellman House is designed to appear more normal in the front, and then get gradually more magical and witchy as you get further away from where Hilda, Zelda, and Ambrose meet clients.
18. Nature is a huge theme throughout the show, and is meant to symbolize rebirth and earth taking over.
19. If you look closely, you'll notice that Hilda and Zelda share a chair in the Spellman Mortuary office.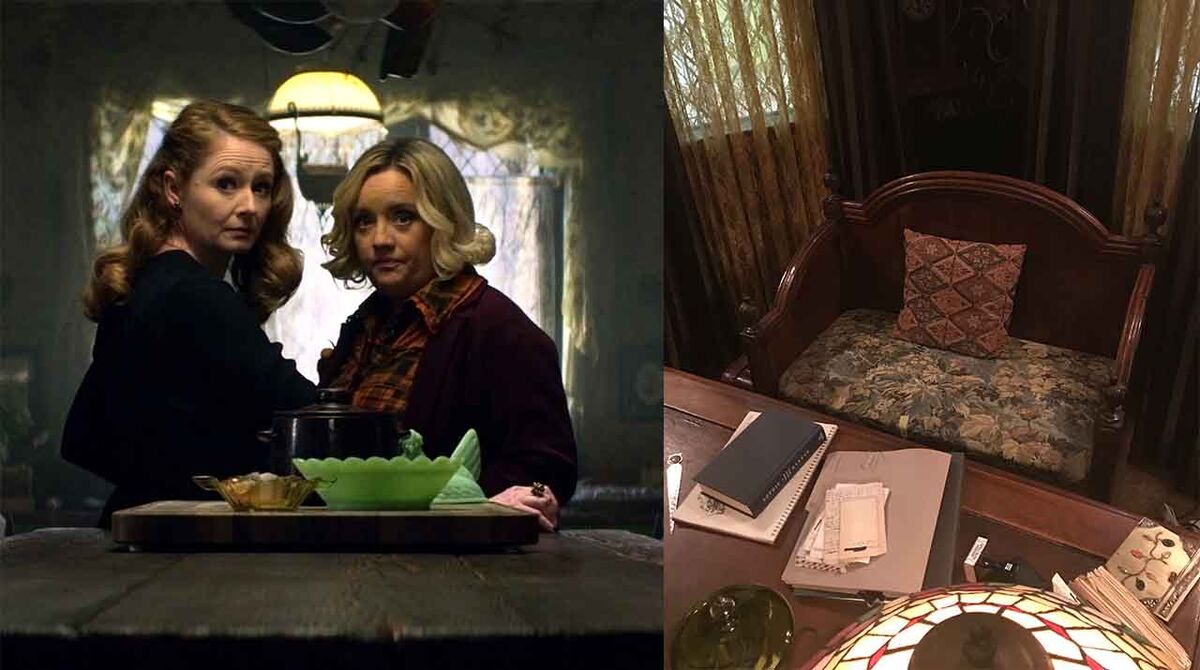 20. The living room wallpaper is the Gibson Girl, Charles Dana Gibson's feminine ideal from the 1800s.
21. The Spellman's front door is modeled after the door from Nathaniel Hawthorne's novel The House of Seven Gables — complete with the signature iron spikes, but updated and painted in Sabrina's signature color.
22. Sabrina's Dark Baptism was based on Goya's famous "Witches' Sabbath" painting, which hangs in the living room.
23. Everything in the Spellman House is built to be slightly off-kilter — from the walls to the staircase. It was a huge challenge for the crew to build.

24. Most of the paintings in the show are meant to reflect the theme of feminine strength, including "The Magic Circle" by John William Waterhouse hanging near the Spellman's kitchen.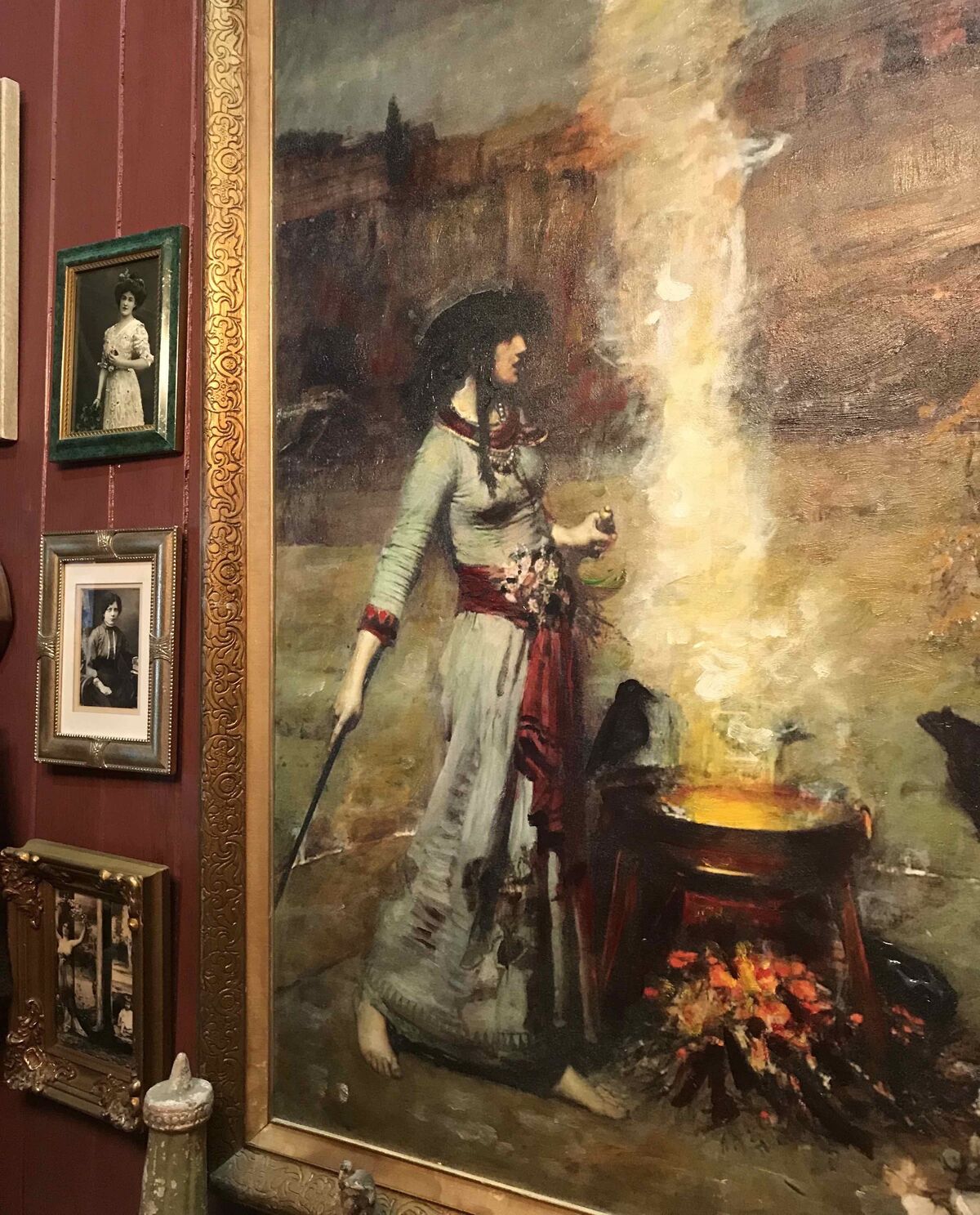 The Devil's in the Details
25. Every object on Miss Wardwell's fireplace is significant and has something to do with each episode — you can even see the Red Angel of Death.
26. Miss Wardwell has a specific doll for every single character in the show, and showrunner Roberto Augirre-Sacasa has a duplicate of every single one that's been made.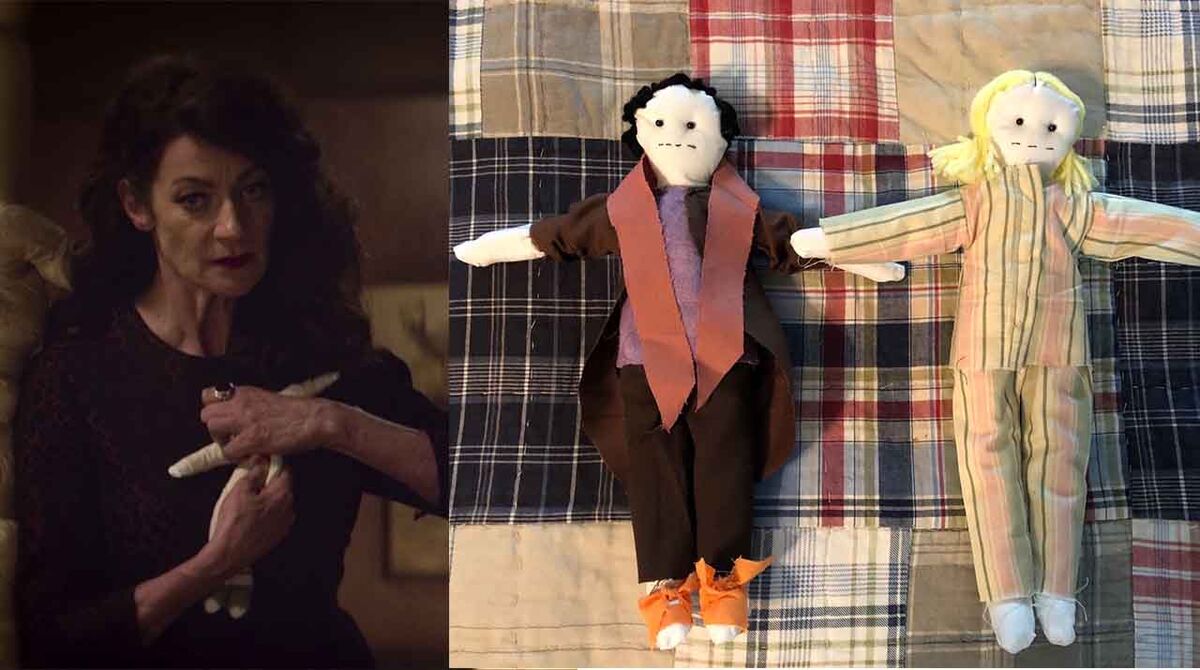 27. The crucifix over Miss Wardwell's fireplace turns upside side once she becomes possessed by Madam Satan.
28. Zelda reads newspapers in different languages because she's a brilliant badass.
29. Susie's room is full of nods to her gender identity and journey, including a quote from 'Metamorphosis' on her wall.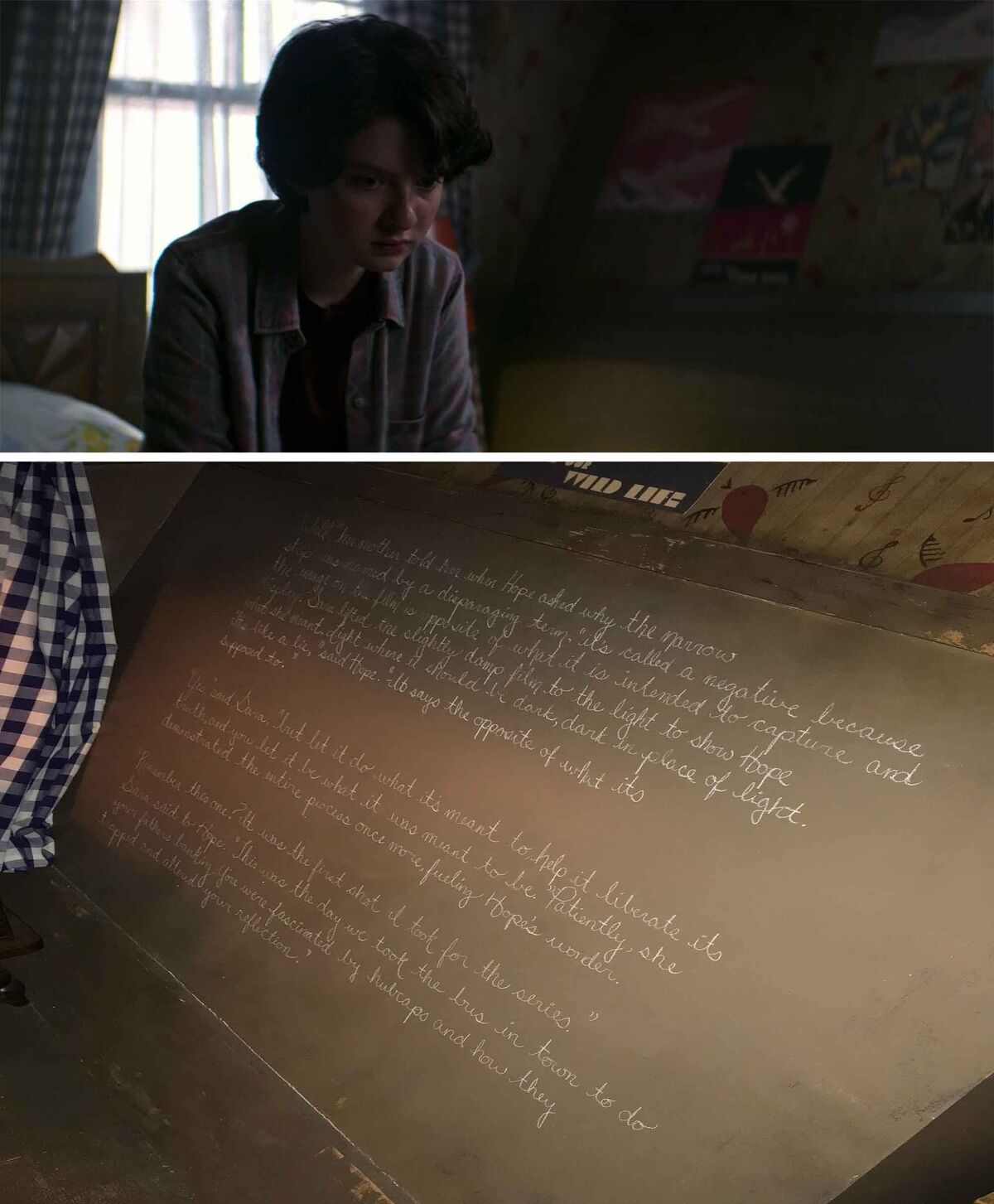 The Academy of Unseen Arts is Full of Surprises
30. All of the books in the Baxter High Library are real, but the books in the Academy of Unseen Arts are fake and built by hand.
31. The Academy was designed in the shape of a pentagram, and is meant to have an infinite number of hallways and rooms.

32. The big satan sculpture inside the Academy is modeled after Baphomet, the Church of Satan's sigil.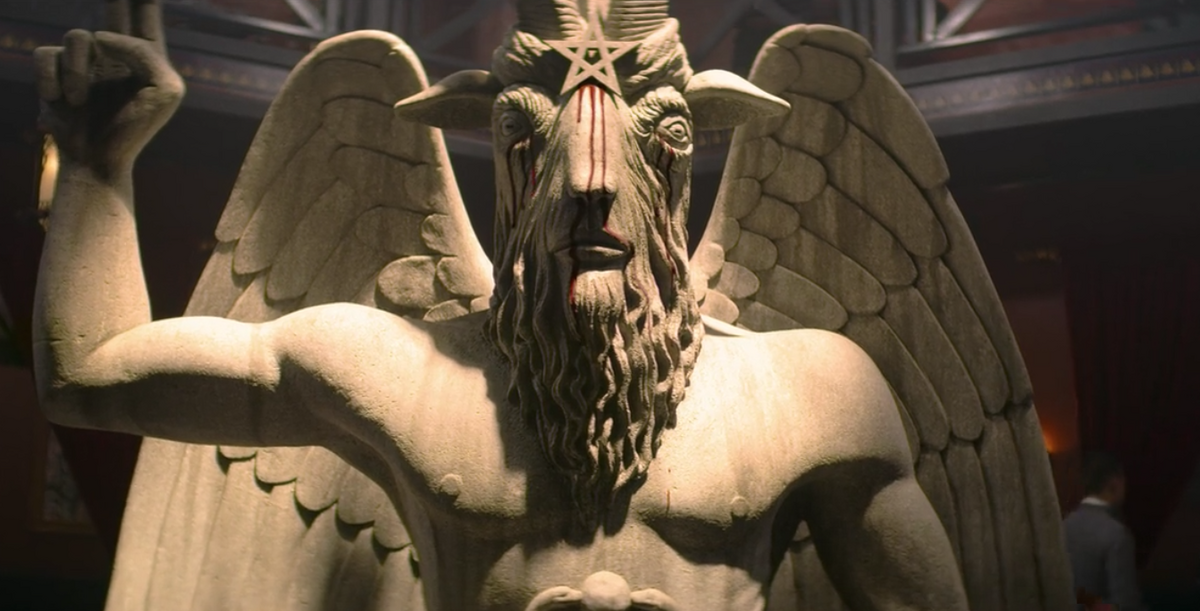 33. The sculpture is made of foam and took three days to hand carve. It's super light and you can pick it up pretty easily.

34. Father Blackwood has fully functional fireplaces on both sides of his desk to make it seem like he's always surrounded by hellfire.
Father Blackwood Is A Lot Like…Meryl Streep?
35. Actor Richard Coyle based his portrayal of Father Blackwood on Meryl Streep in The Devil Wears Prada, as well as Paul Scofield in The Crucible and Charles Lawton in Spartacus. "There's something clipped about all of those characters and they way they present themselves," Coyle said. "And there's something meticulous about Blackwood, and clean and reptilian and cold-blooded."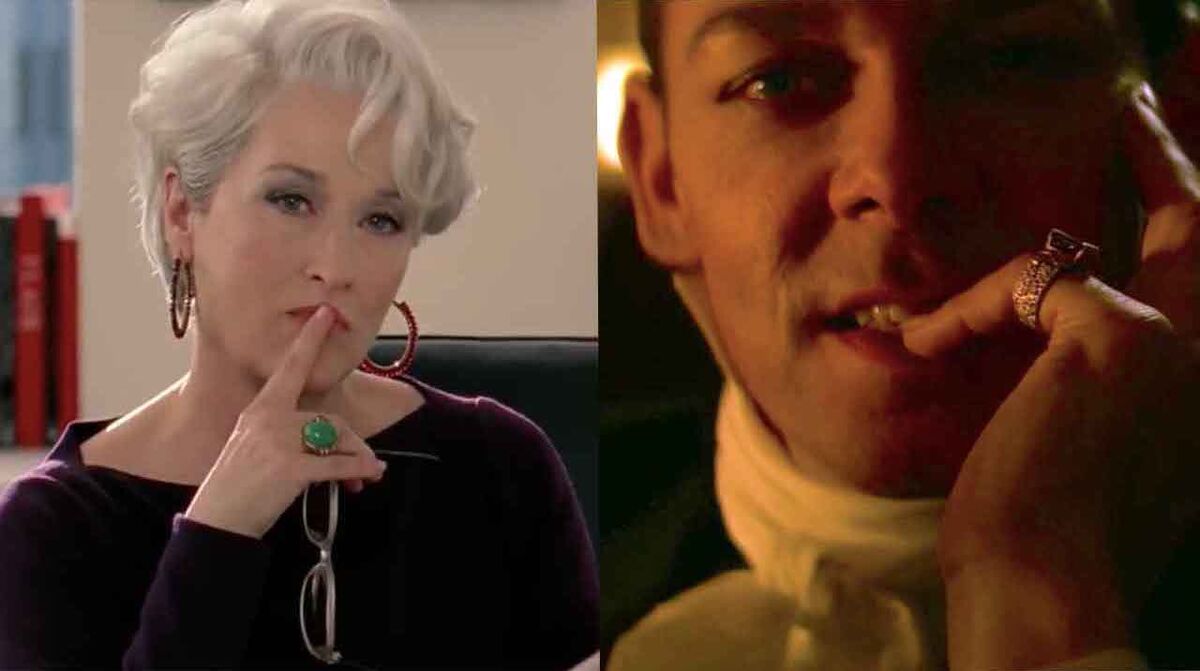 36. Father Blackwood originally wore creepy false teeth, but Coyle said he "looked like Christopher Walken in Sleepy Hollow."
37. According to actor Chance Perdomo, Ambrose's style is equal parts "David Bowie and Jimmy Hendrix on a quiet day."

38. Actor Michelle Gomez originally based her voice for Miss Wardwell on Maggie Smith, but was asked in her audition to try something else.
39. The prop heart Ambrose eats in Episode 5 was made of gelatin and corn syrup. Perdomo said it was "sticky and very chewy, sweet, both awesome and very unpleasant at the same time."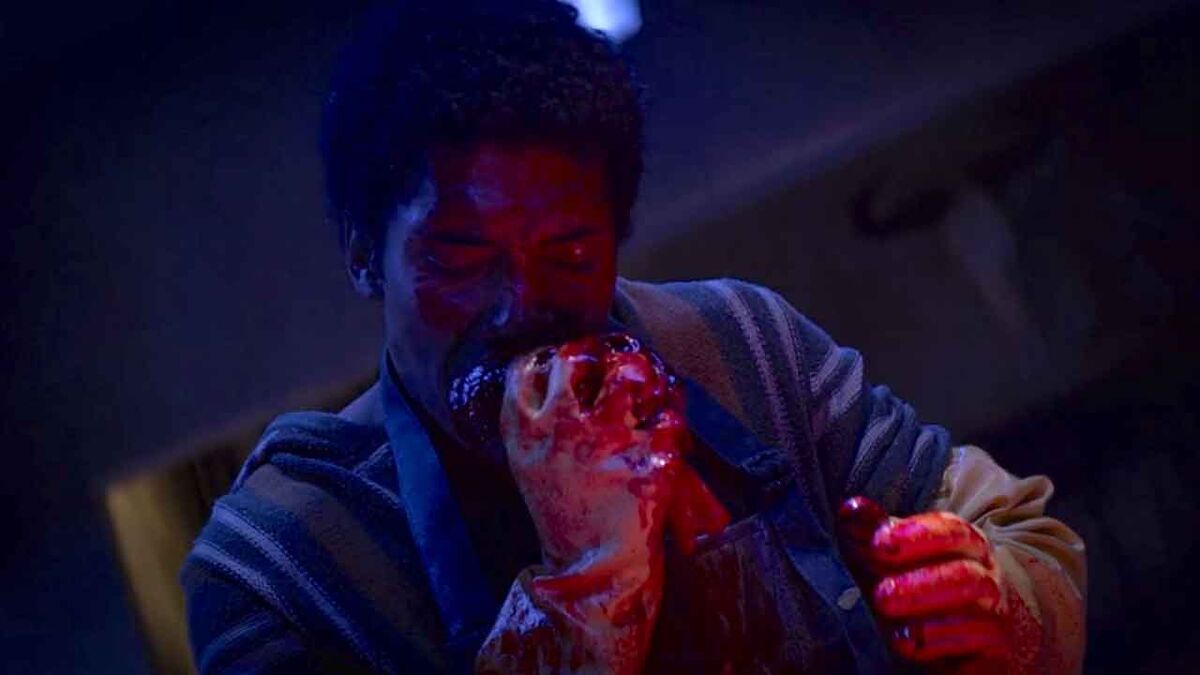 40. Actor Kiernan Shipka, like her on-screen character Sabrina, is super hard to scare. Shipka said, "That's why I think I really like horror, because I feel like it's almost testing me to a certain level."
Try to Find the Secret Jughead Easter Egg
41. There's a secret Jughead crown and message ("Jughead was here") carved into the Fiction (R-V) bookshelf in the Baxter High Library. There's also a piece of Aguirre-Sacasa's old homework lying around somewhere in the library.