Earlier this month, the anime Cowboy Bebop celebrated its 20th anniversary. That means for two decades fans have been debating the iconic show's ending and shipping different characters. FANDOM recently caught up with Steve Blum, Spike Spiegel's English voice actor, to discuss Spike's fate and his relationship with Julia. And he revealed several things about these beloved anime characters.
So Long, Faye!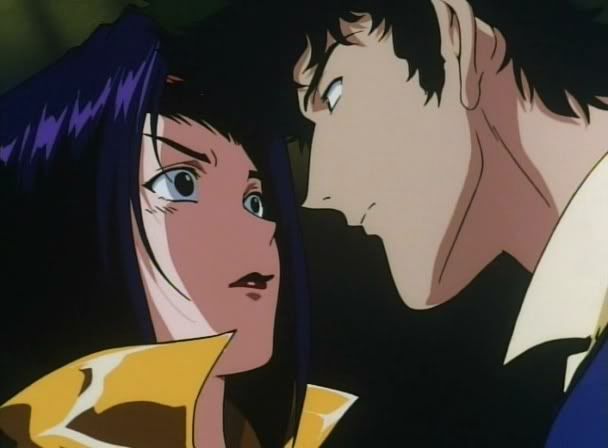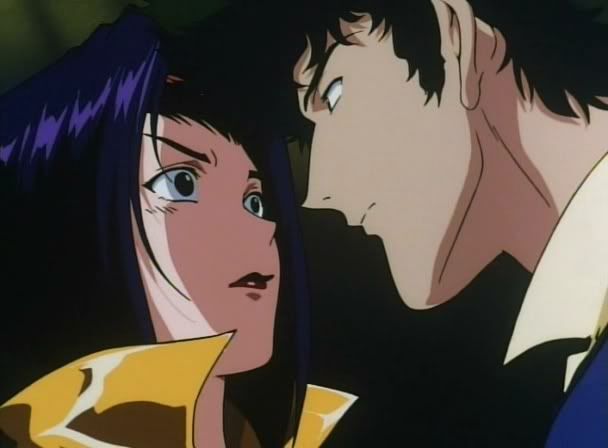 When asked about his favorite line from Cowboy Bebop, Blum — channeling Spike Spiegel's voice — responded, "I love the kind of woman that can kick my ass." Spike utters the line during a fight with another badass female character, Elektra, in Cowboy Bebop: The Movie. Those who ship Spike and Elektra may take it as a sign. But there's another Bebop woman who could possibly take Spike down. That's right, we mean Faye Valentine.
Fans have been shipping Spike and Faye since the beginning. The pair has a lot in common; their cool exteriors hide the tragic pasts they've left behind, and they make a great bounty-hunting duo. However, throughout the show, it was clear that there was only one girl who occupied Spike's heart — Julia.
Chasing Julia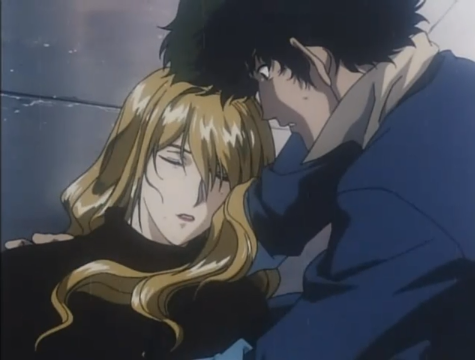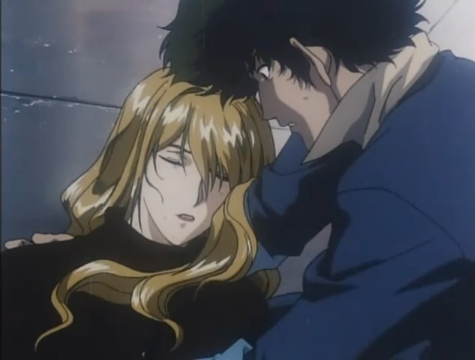 Anytime anyone mentioned Julia, Spike would run off in hopes of finding her. By the series' end, not even Faye could stop Spike from risking his life to save her. Unfortunately, Julia was gunned down on Mars, and Spike's fate was left up in the air. But, when asked about Spike's fate, Blum offers a cheerful alternative. "[Spike's] alive and well. I'm sitting here with you right now, and he's with Julia," he explained.
"Mary Elizabeth McGlynn — our incredible ADR director for that show and the lady who voiced Julia — is now my fiancée in real life," he elaborated. "That's pretty recent, as of four years ago. So, it's the show that keeps on giving. Spike is very much alive and well."
Love Blooms on the Bebop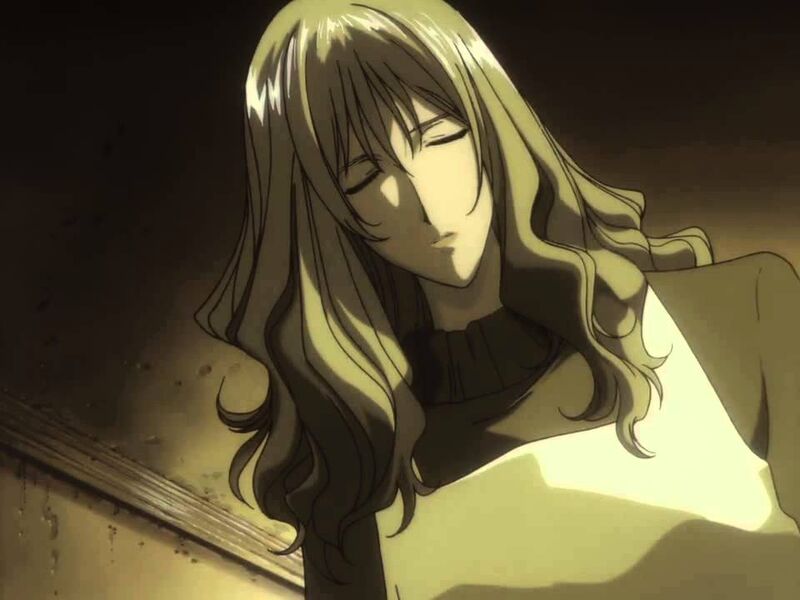 The lovely couple met during their time on Cowboy Bebop. "It was her first directing gig, and it was my first lead role in anything," Blum explained. "So, both of us were terrified and just sort of figuring it out together. We became fast friends, and we've been friends for all of these years."
"We had worked together on a million different projects in the community. But there was really no love connection there until very recently. We'd been in other relationships all this time. We know each other's exes. We're still very close with her ex, Daran Norris. He's a wonderful guy and amazing voice actor. My ex is my business partner, so Mary sees her all the time. So, it's this weird, dysfunctional, bizarre family, just like on the Bebop, that somehow works."
How Julia (McGlynn) Helped Blum Craft Spike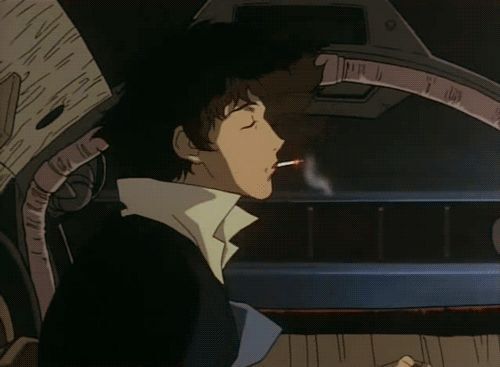 McGlynn didn't just capture Blum's eye; she was integral in helping the voice actor portray Spike. English dub actors typically don't have time to prepare for a role. In fact, Blum jokes that he prepared by "getting in [his] car, going into the studio, standing in front of the music stand, and waiting for the three beeps to go into [his] ear."
"I've always been an organic actor. I don't really have a method. I never had classical training. I didn't understand what preparation really meant. Preparation, to me, meant the years of work that I had been putting in before I stepped into that booth."
That's when McGlynn stepped in to make sure Blum and the rest of the cast gave top-notch performances. "We relied very heavily on Mary Elizabeth," Blum recalls. "She understood and communicated context for every episode we were doing. She knew the story arc and only gave us that information on a need to know basis. I didn't watch anything in advance."
"She's a great storyteller, so she would give me the nuts and bolts of each scene; then, I would dive right in by instinct." McGlynn's guidance paired with Blum's talents resulted in perhaps the most iconic portrayal of Spike, even overshadowing the original Japanese performance for many fans.
The Ending We Didn't Know We Needed
In Cowboy Bebop, Julia's character drove the plot forward from behind the scenes. Similarly, McGlynn guided the Bebop crew to stellar performances, mostly working in the background. Except, in real life, Julia and Spike actually managed to run off together, and Blum couldn't be happier. "It was great to start a relationship with her based on our friendship and mutual respect for each other in the industry," he says. "That's where it all began."
So, sorry Faye and Spike fans, this ship has sailed.