This week sees the release of Cruella, which stars Emma Stone as the iconic Disney villain first seen in 101 Dalmatians. The film introduces her as a young, small time thief in 1970s London, partnered with Jasper (Joel Fry) and Horace (Paul Walter Hauser), but destined to become someone much more powerful and much more threatening.
What makes for a great Disney villain? The community on Fandom's Disney Wiki had lots of thoughts, with Midnight Heroine describing the best villains as having their own "tragic or sad backstory with betrayal, anger and sadness. Added with a bit of resentment to people involved," while TDALy98 looked for the ability "to terrify and enthrall audiences simultaneously." MysterySkulls meanwhile looked for, "righteous motivations in their own minds and a unique look and song."
Director Craig Gillespie spoke to Fandom about how he and Stone approached the character and taking a look at who she really is. 
VILLAIN EVOLUTION
Gillespie observed that in the past, fictional villains would frequently not have much dimensionality to them, but that, "Of late they have, with Joker and that [sort of thing] because it's been about their beginning or their coming of age story. But they didn't typically because there wasn't much humanity needed for the villain; it was just to cancel what our hero is going through."
As Cruella begins, the title character is simply a young woman named Estella, whose life begins to become altered thanks to her interaction with Baroness Von Hellman (Emma Thompson), a notably wicked presence in her own right. Said Gillespie, "The fun thing about villains is you have so much license to play. And the fun thing about this is you have two villains."
"Great villains will always come with a great backstory. Maybe something tragic happened in their lives and now they want revenge or perhaps there was some sort of rivalry with the hero and so they work their way into success no matter the cost." – Hiamfred on great Disney villains
Gillespie noted he was inspired both by Disney's own villains and also by "the James Bond world where actors really get to chew the scenery in a way. We realized pretty quickly that the worse the Baroness was as a villain, the more freedom we had for Cruella."
OPTIONS ARE KEY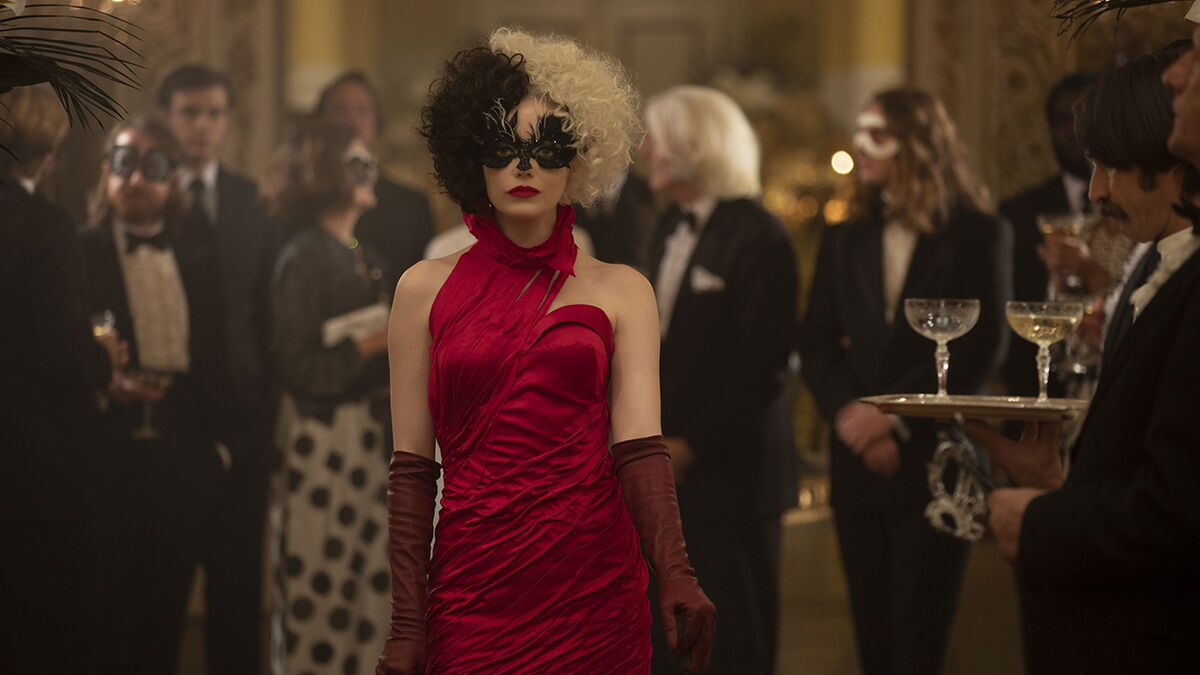 Regarding his leading lady, Gillespie remarked, "Emma was incredibly generous. She really did her homework and created this Cruella." He noted that Stone would modulate her performance to offer many possibilities, explaining "She gave me zero to ten Cruella in a scene, with each take. And then we'd figure out where Cruella lives in this film; where was the tone of our movie? That was something we narrowed down in the first week and found that balance of darkness. The thing that was even more complicated is she plays so many different Cruellas in the movie. The Cruella in the red dress, she's just getting her sea legs and she's just [Estella] playing Cruella. She's not actually embodying it. Then she's a very dark Cruella, a very alienated Cruella in the second act. Then she has to do this hybrid and become this fully formed Cruella. So she had all these nuances she had to navigate as well."
"Vanity, wanting everything their own way and having a way to achieve it, blinding hatred of the hero and what he/she stands for and, oh yeah, a touch of madness." – JediTimeTraveler on great Disney villains
Filming variations on scenes became a major part of the production of Cruella. Asked if there was ever any concern from Disney about the film being too dark, Gillespie replied, "In the nicest possible way, they supported this. In case they thought I was going too far, I would shoot an alternate version. But they would give me the opportunity to go too far."
Gillespie revealed that ultimately, "What I was particularly pleased about is that it's all in the movie. Everything they weren't sure about or they were afraid was a little too much is in the film and they stuck by it."
I, CRUELLA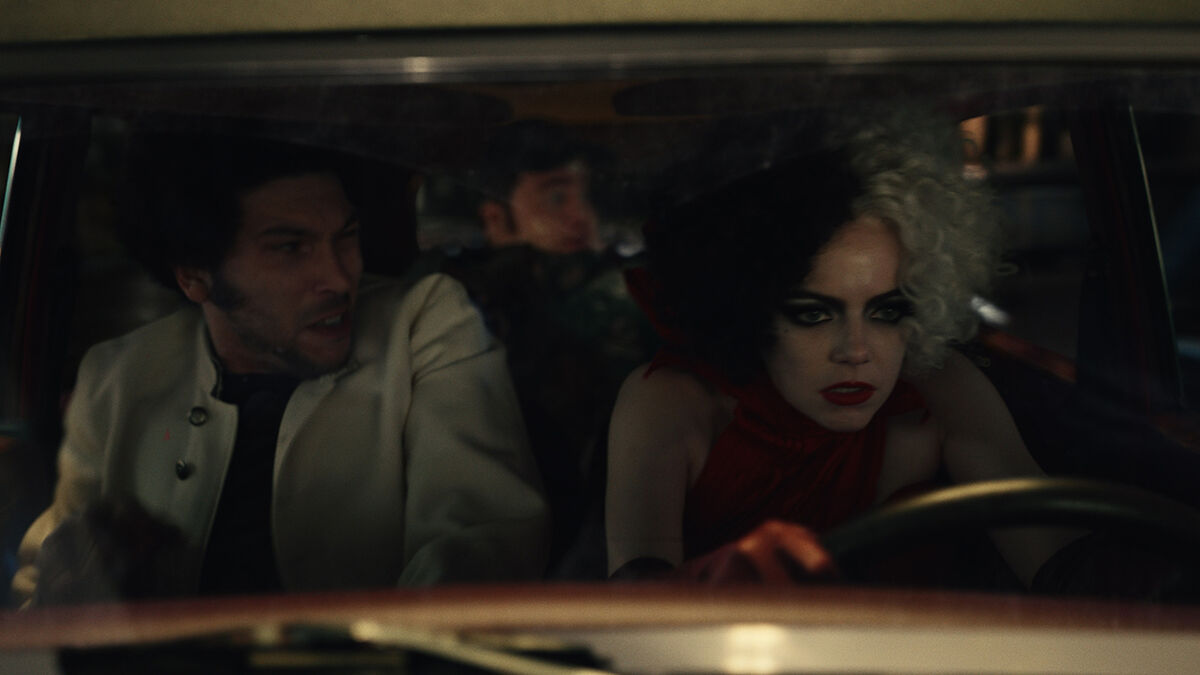 Gillespie's last film was the Academy Award-winning I, Tonya and he noted that it wasn't just that film's success but also its specific approach that played a role in him directing Cruella.
"Disney offered me this film off of I, Tonya and I think it was something Emma had enjoyed as well. There was an energy and aggressiveness to I, Tonya that I wanted to bring to Cruella. Being that we had this punk backdrop, it really lent itself to leaning into that. The whole visual style of it and being in this very grounded world was really important to me. Obviously we have a lot of visual effects in terms of dogs and stuff [like that] but there there's no transformation or fairies or witches or 25 minute battles at the end that you usually have in a tentpole film. So for me it was about creating authentic characters that you could relate to, that had complexity to them. But then also what kind of film it was. I introduced the heist element to it and really leaned into that throughout and made some bigger heist situations happening and [Cruella's] gang being really cemented in crime."
"A sad backstory, without love and with rejection. They were good in the beginning but someone broke their confidence so in pain they started to think about making 'justice' because villains have a purpose and somehow we understand and feel their pain . Villains are people who struggled with something and now they want people to pay." – Marizlsp on great Disney villains
Cruella is firmly rooted in its 1970s setting with some very strong visuals and a rather incredible soundtrack, something Gillespie said was the plan from the start. "Sean Bailey [President of Walt Disney Studios Motion Picture Production], when he called me, referenced the style of I, Tonya and was like 'I really want to do The Clash and Blondie and The Ramones and have this backdrop of music in this world.' That was a great touchstone that they wanted to lean into."
The team Gillespie assembled included his I, Tonya cinematographer, Nicolas Karakatsanis, production designer Fiona Crombie (The Favourite) and costume designer Jenny Beavan (Mad Max: Fury Road). "Just assembling that crew, I knew we were going to have a different palette to our film. When they arrived, to reinforce that, not in a negative way, I'd say to them 'We're not making a Disney movie. Don't think of this like a Disney film. We're making a gritty, London, punk, coming of age story.' And everyone approached it with that in mind."
Gillespie admitted having Disney in his corner was a huge help securing the massive amount of beloved songs in the film, saying, "From the get-go, I was like 'Guys, we need more money in the music budget. The whole movie is designed around music.' Literally, physically, the shot listing is like 'there's a song in this shot here. There's a crane shot, steady cam, it'll be 45 seconds long." The music was sort of non-negotiable in a way. They knew there was going to be a big price tag on it."
While he didn't name the song in question, Gillespie did note, 'There was one song that we got a no on, which is not in the film. It was surprisingly expensive!"
THE STORY BEHIND THE STORY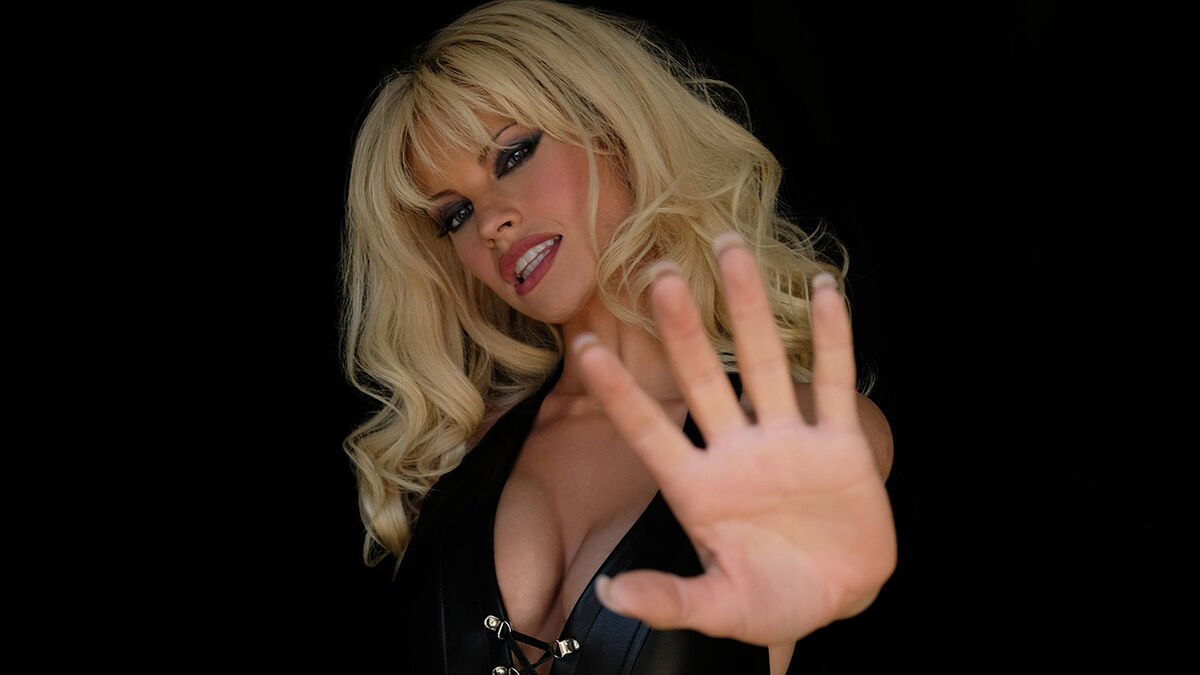 Gillespie is currently working on the limited series Pam & Tommy for Hulu, which recently got a lot of attention when the first photos were revealed of stars Lily James and Sebastian Stan as Pamela Anderson and Tommy Lee. 
While it's easy to see a correlation between I, Tonya and Pam & Tommy – both focus on real life people who were tabloid fodder in the 1990s – there also a connection to Cruella as well with these other projects of Gillespie's, as all three put a spotlight on characters (whether real or imagined) with a very specific public image, revealing more about what truly motivates them.
"I personally think it the humanity in it. A good villain is one you can relate to. With the new versions of the Disney villains coming out, we can see more of their journey. We can see what make them them." – SmallChild11 on great Disney villains
Asked about this recurring theme in his work, Gillespie replied, "I sort of love the challenge of reframing people's point of view. And not in a manipulative way but sort of an honest, genuine way. People are much more complicated than the headline that they're given. And they're human beings and I'm a bit of the adage that good people can do bad things. And in all of these cases, when you peel the onion back and look at the reasons and the choices that were made along the way that they got to those moments that we know them for, it can really humanize them and create this empathy which I think is a wonderful duality. You can have this empathy but also be conflicted. You don't agree with what they're doing but you can understand it, as human beings, why they got there and what shaped those choices. So I just find it a much more fascinating place to be for the storytelling and the actors. They're in this gray area. Life is much more complicated than that. With Cruella, to be able to do it on such a large scale with an iconic IP was really exciting."
---
Cruella can be seen in theaters and on Disney+ with Premier Access on May 28th.