What is 'Cult of Chucky'?
The latest film in the Child's Play franchise, Cult of Chucky follows the events of Curse of Chucky. Nica has been placed in a facility for the criminally insane. She's believed to have committed the murders Chucky is responsible for. But after she's moved to a medium-security hospital, trouble starts up again when a doctor brings in a Good Guy doll to help with her therapy. And then when Chucky's wife Tiffany – in the form of Jennifer Tilly – turns up, things go from bad to worse. Nica may need the help of someone from Chucky's past if she's to make it out alive.
It's Creative
The danger with a long-running franchise, particularly in horror, is repetition and staleness. But in Chucky, Don Mancini has created an antagonist whose supernatural abilities enable plenty of creativity with plot. To date, there have been six Chucky films. Cult of Chucky is the seventh, and the franchise shows no signs of slowing.
The series also benefits from its sense of humour, which gives it license to stretch each new chapter's narrative beyond plausibility without harming the viewing experience. In fact, Chucky fans almost demand it. With each new film, we expect more outlandish twists and turns – and Cult of Chucky delivers.
A Classic Horror Setting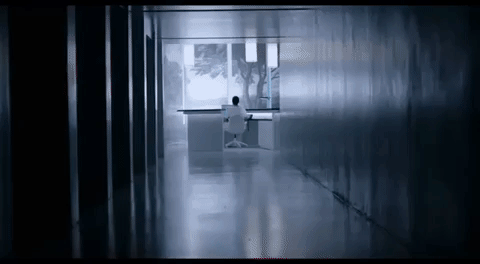 Though psychiatric facilities have played a part in the Chucky universe up to this point, no film has been set within one until now. It's a classic horror movie setting – and for good reason. It works so well.
It adds an innate sense of unease to proceedings, for a start. Recent Marvel series Legion, which crosses over into horror territory, used it to great effect. And properties as diverse as the Halloween franchise and Nightmare on Elm Street 3 as well as Wrong Turn 4, American Horror Story and the recent A Cure for Wellness have all relied on the clinical setting as a backdrop for their chills.
It's a wonder the Chucky films haven't gone there before, frankly. But in doing so now, Mancini injects new life into the series. The hospital setting allows for the easy introduction of sinister staff characters as well as creepy patients to beef up the suspense and terror. And Cult of Chucky embraces them all with glee, including a rapey doctor and an in-patient who thinks a Chucky doll is her baby. Yes, there's a breastfeeding scene.
Moving the Story On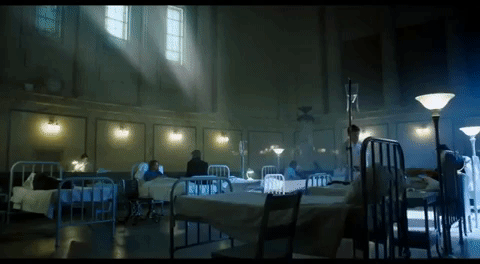 In Cult Of Chucky, we're given more of the same, yet also something new. There's always a sense that the story is moving on through this particular franchise and Cult of Chucky maintains that progression. There are new revelations – Charles, the murderer whose soul inhabits the doll, figures out new ways to ramp up the threat he poses. And the ending is kind of jaw-dropping, taking the series into new territory.
The film also reintroduces characters from Chucky's past, including Andy, the original child protagonist from Child's Play. The post-credits scene of the previous film, Curse of Chucky, saw a grown-up Andy take delivery of Chucky, before firing at the murderous doll with a shotgun. What's thrilling is the fact Andy is played by the original actor, Alex Vincent.
This cues up a scene at the start of Cult of Chucky that will surely stand out as one of the greatest moments of the entire series. We won't spoil it here.
Aside from Andy, Nica from Curse of Chucky is reintroduced and takes centre stage once again in this instalment. Fiona Dourif is great as the wheelchair-bound would-be victim questioning her own sanity. And if you didn't know, she's the real-life daughter of Brad Dourif who provides the voice of Chucky. Side note: there's a veiled reference by Chucky to a former role of Dourif, Sr., when he refers to the hospital as a "cuckoo's nest." Dourif played Billy Bibbit in 1975 Oscar-winner One Flew Over the Cuckoo's Nest, about a mental institution.
While Cult of Chucky won't win any prizes for – well, anything much – it is entertaining. And it doesn't pretend to be anything it's not. While the body count is arguably a little low, there are some nicely inventive death sequences to please gore fans. Let's just say that Chucky makes the most of his surroundings when dishing out death.
Is Cult of Chucky any good?

By the time a franchise hits number seven, the best you can hope for is a film that isn't dire. And Cult of Chucky isn't that. It fulfills any promises its predecessors may have made and will satisfy fans of the series. However, you might well feel short-changed that Mancini leaves loose ends untied.
On that note, though, you can almost certainly look forward to at least another one. A post-credits scene sees the return of another character from dim-and-distant Chucky past that will have you salivating.
Cult of Chucky is available on home entertainment formats on October 23.