The DC FanDome event is now taking place over two different weekends, but the kickoff was dominated by movie news and reveals.
From new trailers to big character reveals, there was a ton to aborb in terms of what DC has in the works on the cinematic side of things.
Below are some of the main takeaways…
WONDER WOMAN: CHEETAH STRIKES
The first panel of the day, Wonder Woman 1984, also was the first to introduce new footage, ending with the debut of a new trailer for the film. WW84 was, of course, delayed from two different intended release dates so far thanks to Covid-19 and it remains to be seen whether it will be able to keep its current October 2 date. However, director Patty Jenkins stressed the film was sticking to a theatrical release, stating, "It's so great on the big screen" and that when it comes to dealing with delays, "We're gonna wait it out."
The trailer meanwhile provided the first look at Kristin Wiig in full Cheetah mode – fur included.
BRUCE WAYNE IS
BARRY ALLEN'S NEW TAILOR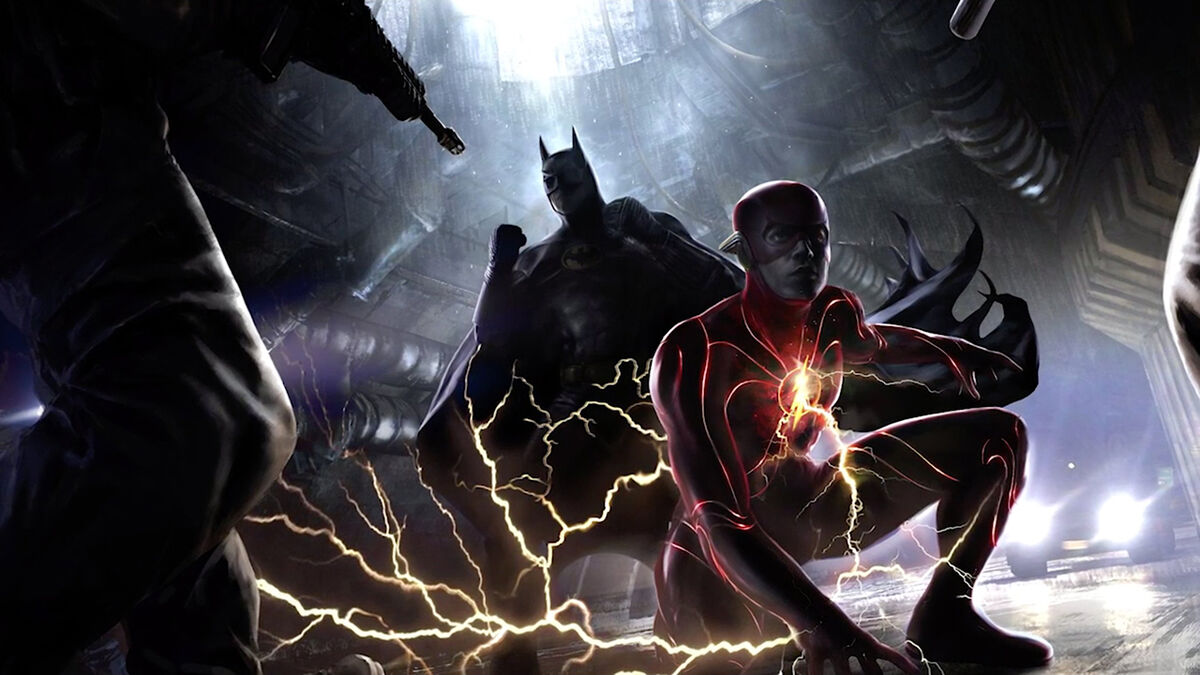 What would have been the biggest reveal for The Flash movie panel – Ben Affleck returning as Batman – was instead reported on this past Thursday by Vanity Fair, likely in great part because a deal wasn't done in time to talk about it when the DC FanDome panel was filmed. However, the fact that The Flash film will not just deal with time travel but the multiverse was a big topic of conversation.
Star Ezra Miller described previous DC adaptations as often existing in their "own bubbles," that included "different versions of the same characters," but with The Flash movie opening the door so that "All these stories can start to collide." As writer Christina Hodson put it, "The cinematic multiverse will be born out of this movie."
While no specific other characters were mentioned, the reveal of concept art for a new suit for Barry Allen included director Andy Muschietti noting it was "Built by his friend Bruce Wayne this time," which we can now assume will be part of Affleck's appearance. However, the Batman seen in silhouette behind Barry very much appears to be Michael Keaton's version, on the heels of Muschietti also confirming reports that Keaton would be in the film, returning as his version of Bruce Wayne from the Tim Burton films.
While we wait for more potential character announcements, Hodson remarked, "There are so many potential crossovers in the multiverse…"
THE SUICIDE SQUAD REVEALED
James Gunn kicked off The Suicide Squad panel with the big reveal of exactly who the huge cast is actually playing, with several actors' exact roles having been unconfirmed until now.
As it turns out, the lineup includes:
-Viola Davis as Amanda Waller
-Joel Kinnaman as Rick Flag
-Michael Rooker as Savant
-Flula Borg as Javelin
-Margot Robbie as Harley Quinn
-David Dastmalchian as Polka-Dot Man
-Daniela Melchior as Ratcatcher 2
-Idris Elba as Bloodsport
-Mayling Ng as Mongal
-Peter Capaldi as The Thinker
-Alice Braga as Sol Soria
-Pete Davidson as Blackguard
-Nathan Fillion as T.D.K.
-Sean Gunn as Weasel
-Jai Courtney as Captain Boomerang
-John Cena as Peacemaker
Steve Agee, who is voicing King Shark, was also on the panel, but notably not mentioned among this impressive list was the previously announced Taika Waititi, so we'll have to wait and see how the Thor: Ragnarok director and actor impacts the DC side of things…
CINEMATIC STATIC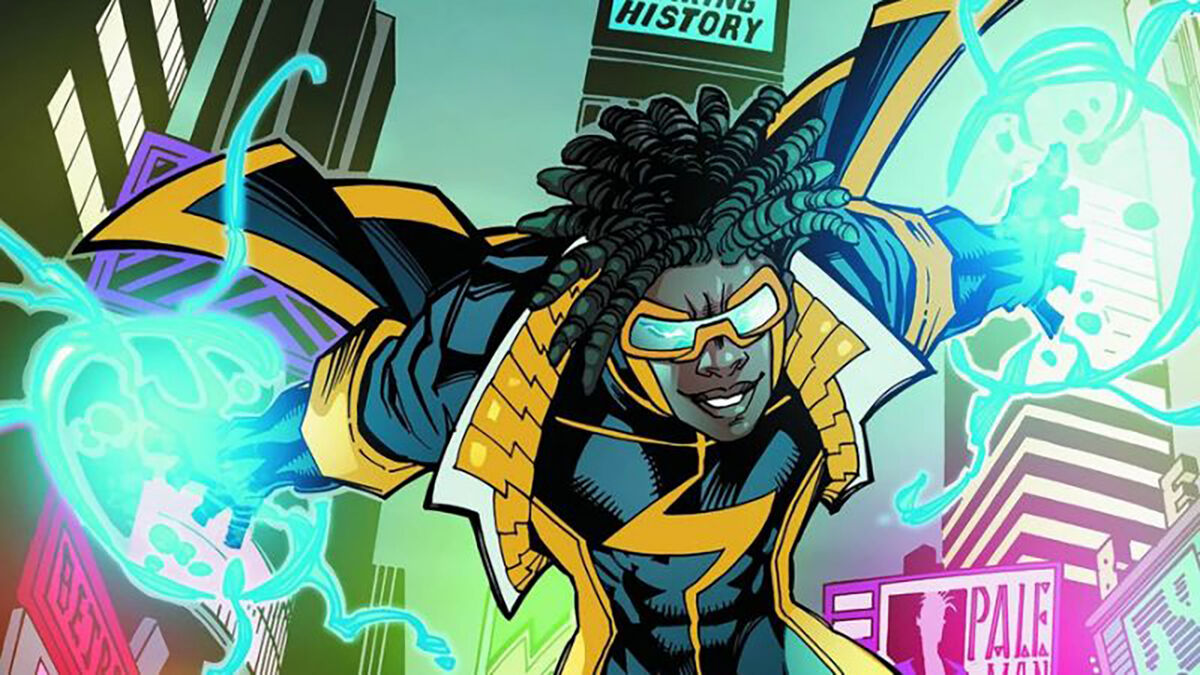 In the midst of a surprise panel about the return of Milestone as a comics imprint at DC was the reveal that Static Shock may get his own film.
Said Reginald Hudlin, "When we spoke to Jim [Lee] about reviving Milestone, we said, 'Look, we all know this has been a hit comic book and hit animated series. It's time to expand back into all those areas and then some.' So we're in serious conversations as we're launching the [new] comic book about developing the Static Shock movie."
ZACK SNYDER'S JUSTICE LEAGUE:
THE SNYDER CUT:
THE MINISERIES
The panel for the upcoming Zack Snyder cut of Justice League revealed that the film would now be a miniseries, released as four separate one-hour episodes on HBO Max. Snyder said they would then likely also release it as a combined film, while also noting a distribution plan was being discussed for countries that don't currently have HBO Max.
Snyder said there would be much more of Cyborg in this version, explaining, "Cyborg is the heart of the movie. Cyborg is the thing that I think in the end holds the team together in a lot of ways."
He also promised more for The Flash, including something "I don't think you've ever seen before with his abilities," teasing, "Because he's a quantum character, he interacts with time and space, so you might see him do something that is… timely."
BLACK ADAM LIVES IN A SOCIETY
As Dwayne Johnson noted during the Black Adam panel, this is a project he's been connected to for over a decade now. But after all this time, the film is finally close to production, with Johnson's co-star Noah Centineo also appearing, discussing his extensive workout regimen to play Atom-Smasher – who it turns out won't be alone.
It was revealed that the Justice Society will be introduced in Black Adam, with a lineup comprised of Hawkman, Dr. Fate, Cyclone, and Atom-Smasher, with the latter two as new recruits.
Johnson noted that Black Adam will include the character's past as a slave and that he will be presented as "Judge, jury, and executioner. He believes in an eye for an eye. He'll do everything he can to protect his people and more so his family." While a regular superhero may practice restraint, Black Adam does not. Johnson said that made him, "Explosive, dangerous, and ultimately, I think, really likable… to me at least!"
Atom-Smasher in the meantime is a hero just starting out, who, encountering Black Adam, is exposed to "a different approach to solving a problem or fighting bad guys," as Centineo put it. Regarding Centineo's character's ability to grow, Johnson said, "It's so cool to see Atom-Smasher next to Black Adam. He's so big and so badass," laughing that in that context, "Black Adam is reduced!"
AQUAMAN GETS MORE SERIOUS
Aquaman was one of the first of a couple of short panels for films whose sequels are still a bit down the pipeline (no, that wasn't an ocean joke). During a conversation between director James Wan and actor Patrick Wilson (Ocean Master/Orm), Wan did say that the next Aquaman film would "expand the world," and give him an opportunity to do things he didn't in the first.
He also noted, "The second one is a little bit more serious, a little bit more relevant to the world we're living in today," and remarked, "I can definitely guarantee you new worlds in this one!"
As for Wilson, Wan said, "You'll be very excited with what you're gonna play with Orm."
SHAZAM FACES SOME FURY
As Shazam star Zachary Levi joked, he couldn't "say s**t about s**t" about the plot of the sequel, but hey, at least the panel – which included several other Shazam cast members, director David F. Sandberg, and even comedian Sinbad (as an in-joke on the Shazam movie he never starred in but the internet imagined he did) featured a title reveal.
As it turns out, the 2022 sequel will be called Shazam: Fury of the Gods.
THE BATMAN MAKES AN IMPACT
Director Matt Reeves spoke at length and with plenty of passion and insight about The Batman, capped off by the debut of a very exciting trailer that ended DC FanDome's first day of panels on a high note.
Beyond that tantalizing footage, Reeves noted this is a Batman: Year Two story, depicting a Bruce Wayne who is still relatively new to life as a masked vigilante and still figuring things out. As Reeve put it, "We meet him I the middle of this criminological experiment."
In what seems like a notable juxtaposition from Christian Bale's Dark Knight, this Batman is wearing a suit he made himself and driving a Batmobile he built himself, using early, stripped-down versions of his iconic accessories that are still evolving.
Reeves stressed this is not an origin story but that it would touch upon his origins, as a murder mystery also brings Batman into an investigation of "the epic history of corruption in Gotham" and the question, "Where did my family sit in this?" all of which makes it incredibly personal for him.
Reeves promised versions of characters like Alfred, Riddler and Catwoman you've never seen before – meant to touch upon their iconic comic versions while also creating something new. He said The Batman would serve as an origin story of sorts for many of Batman's rogue's gallery, with Selina Kyle and Oswald Cobblepot not yet calling themselves Catwoman or Penguin.
Inspiration for The Batman came from 1970s street/crime story films like Chinatown, The French Connection, and Taxi Driver, while on the comics side Reeves said his many influences included Batman: Ego by Darywn Cooke.
Reeves also noted that the Gotham PD-focused series he's developing for HBO Max alongside Terence Winter (Boardwalk Empire) is set earlier in the timeline, during Year One of Batman's career in Gotham, showing the impact his presence has on the police, many of whom are corrupt themselves.