SPOILER ALERT: Warning, this article contains spoilers about Domino from Deadpool 2. Proceed at your own risk.
Everyone's favorite "Merc with a mouth" is back and this time he's not alone. Wade Wilson (Ryan Reynolds) is assembling an X-Force of his own, which includes Atlanta actress Zazie Beetz. Beetz is playing Domino, one of the new characters in the Deadpool sequel. So what exactly are Domino's powers — is she just lucky?
Let's jump into her comic book history and how she fit into Deadpool 2.
Who Is Domino?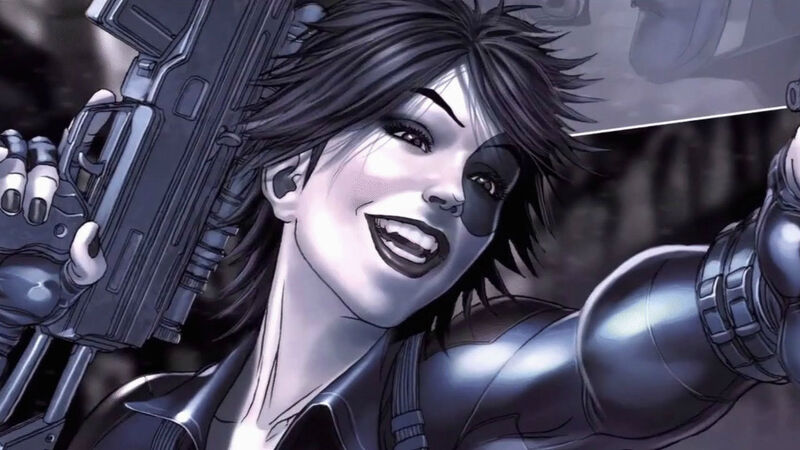 Before we get into her powers, let's take a look at her backstory. In the comics, Neena Thurman was taken as a baby and given genetic enhancements as part of Project Armageddon. Her biological parents rescued her and she grew up to become a mercenary. The first team she joined was Six Pack. Six Pack was a mercenary team led by Cable — the character Josh Brolin is playing in Deadpool 2.
After Six Pack, Neena and Cable both joined X-Force. During that time, Neena was actually abducted and replaced with a mutant shapeshifter named Copycat. Here's where Neena's comic book backstory gets interesting. In the comics, Copycat's real name is Vanessa Carlysle. In Deadpool, Vanessa is played by Morena Baccarin. So does that mean the love of Wade's life, Vanessa, could secretly be a mutant? And will she replace Neena at some point? (This doesn't happen in Deadpool 2, sadly).
What Are Domino's Powers?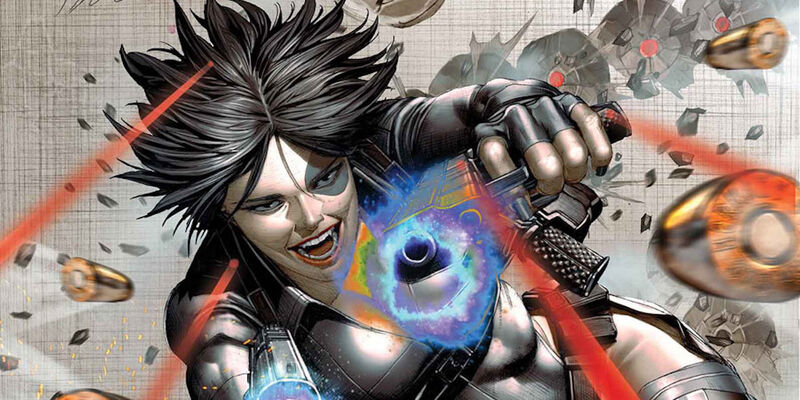 Let's jump into Domino's powers. The genetic experiments Project Armageddon performed on her as a child left her with a form of telekinesis, specifically the ability to generate fields of "good luck." Think of her as the Marvel counterpart to the DC character Hazard. Both Domino and Hazard can manipulate probability, which makes it seem like they have really good luck.
Domino's powers are always turned on, but she has to actively engage with them to work. She also has advanced military training, which makes her an expert marksman and a skilled combat warrior. Based on the trailer for Deadpool 2, which is linked above, we also know that she is an agile motorcyclist.
Domino in Deadpool 2
Deadpool meets Neena in the film when she joins the open recruiting call for X-Force members. Sadly, she's the only X-Force member who survives the "high wind alerts," because her powers of luck protect her.
Deadpool jokes that being lucky isn't very powerful, nor is it cinematic, however, that fact that Domino survives when no one else does says a lot about her. Domino is also an amazing fighter in the film. Her skills with various weapons was unmatched and she looked badass in every scene she was in.
She was also a fantastic stunt driver. Her skills driving the beast of a military prison vehicle makes her a dope getaway driver. Thankfully Domino made it to the end of the film which means she has a pretty lucky chance of being in the X-Force film and any Deadpool sequels.
Deadpool 2 is currently in theaters.