Catherine Hardwicke has had an incredible career. Spanning nearly four decades, the illustrious filmmaker now brings her talent to the Quibi series Don't Look Deeper, a story about a young woman who discovers that she's actually a robot. Hardwicke has had a particular fascination and commitment to telling stories about teenage characters, particularly teenage girls, and the unique struggles they face in society.
Let's take a look back at some of the landmark teen films of Catherine Hardwicke's career and how she was perfectly poised to tackle the science fiction thrills of Don't Look Deeper.
Thirteen (2003)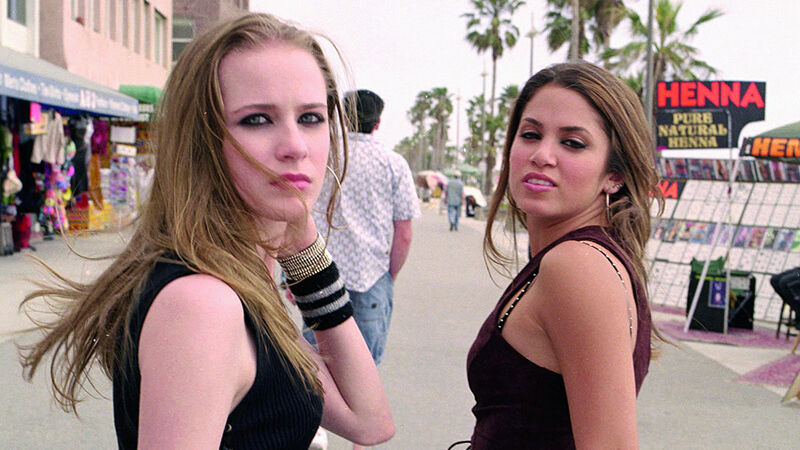 Hardwicke got her start in cinema as a production designer and art director, learning as much as she could from talented directors like Tim Burton and Richard Linklater and contributing to everything from Tombstone to Three Kings. When Hardwicke stepped into the director's chair for the first time, she came out the gate swinging with Thirteen, a raucous exploration of Tracy Freeland (Evan Rachel Wood), a thirteen-year-old girl who begins to explore her rebellious nature through her friendship with one of her school's popular girls, Evie (co-writer Nikki Reed).
Thirteen is a striking and powerful debut from Hardwicke. Her filmmaking style presents itself as raw as the emotions and turmoil that a teenage girl is experiencing. Though many critics took the film as a cautionary tale, Hardwicke isn't judgmental with the way she presents the story. To see that kind of honesty on film was surely shocking to many parents, but Hardwicke wasn't looking to shock. She wants to portray what it's like to be a teenage girl with brutal honesty, and that's a perspective many films either sugarcoat or ignore entirely. Thirteen proclaimed that Hardwicke was someone who understood the value of being true to the feelings her characters were experiencing.
Lords of Dogtown (2005) 
While many of her stories focus on female protagonists, Hardwicke also showcased a male teen perspective in Lords of Dogtown, a biographical story about skateboarders in 1970s Santa Monica. Based on true events, Hardwicke is given the opportunity to explore the difficulties that come from fame and conflicting philosophies between teenagers as they are thrust into adult life. And the same honesty she brings to young women is present in the tumultuous lives of these young men.
Hardwicke has to tell a familiar story regarding a rise to stardom, but what matters is that she anchors the movie in the emotions of her teenage leads. All the main characters have their own motivations and no one is painted as an outright antagonist. It's the ability to view the complexities of all the characters without succumbing to cartoonish extremes that remains a hallmark of Hardwicke's focus on character. No matter what the larger context of the movie, Hardwicke is committed to being truthful to her teen characters.
Twilight (2008)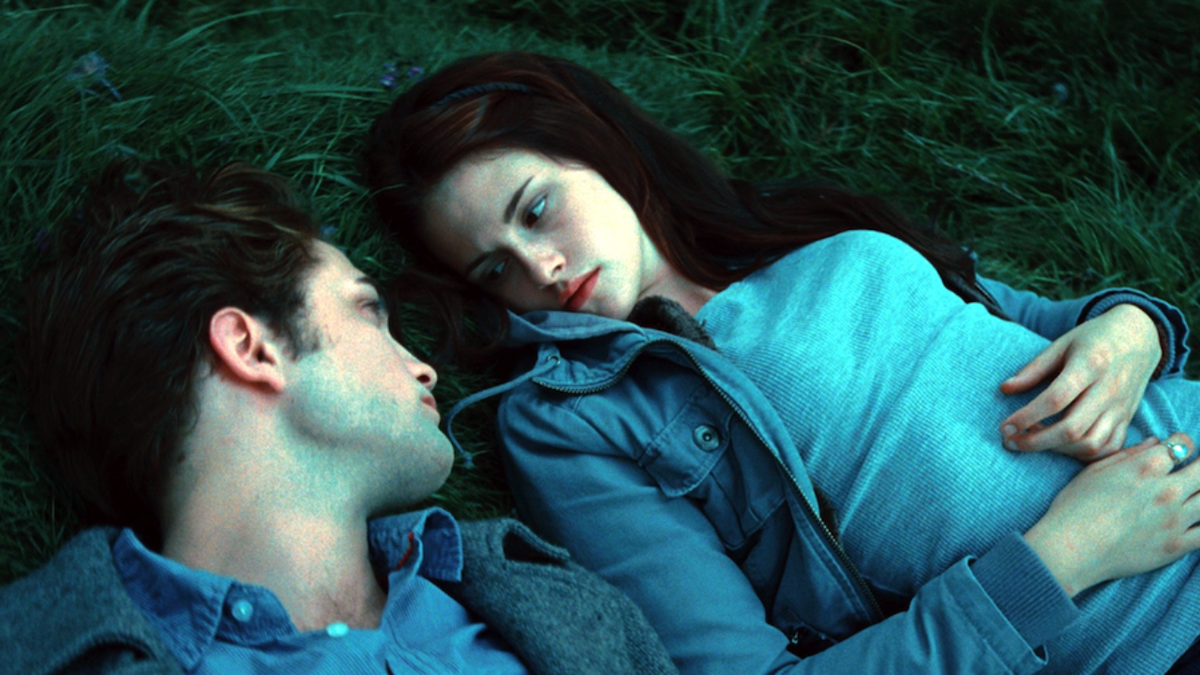 Her sense of empathy for teenage characters would prove vital when Hardwicke was called to direct the feature film version of the bestselling novel Twilight. Unfairly derided at the time for its direct targeting at female audiences, it's undeniable that Twilight struck a chord with its intended audience and Hardwicke was able to translate that to the screen. She understood how important it was to ground the film from Bella's perspective, both narratively and visually. The way Hardwicke's camera sees Edward Cullen is vital towards selling the romantic fantasy of the entire endeavor.
Thankfully, Hardwicke was able to nail that viewpoint and stay faithful to the spirit of the original Twilight novel. What matters most is that Hardwicke never puts her tongue in her cheek. She injects total sincerity into every frame of Bella and Edward's love story. It would've been easy to take a few self-aware potshots at itself to win some points with would-be naysayers, but it's a testament to Hardwicke's creative professionalism that she gave the fans exactly the tone and genuineness they wanted.
Hardwicke would be similarly unflinching in other stories that centered around young women protagonists. Whether it's the hardship of Mary in The Nativity Story or the badass resilience of Gloria in Miss Bala, Hardwicke never wants to craft women who march to the beat of another person's drum. Themes of independence run throughout her work, and it makes sense that she would see those themes being most resonant in stories about young women. What matters most is that Hardwicke aims for truth with all her lead female characters, and it's one of the reasons why her films always feel 100% authentic from an emotional standpoint.
Don't Look Deeper (2020) 
And now, Hardwicke has brought that same veracity to the world of science fiction with Don't Look Deeper. The Quibi series centers around Aisha (Helena Howard), a high school senior living in a not-too-distant future. When she discovers that she is actually a synthetic organism, she starts to question her entire life. Hardwicke's dedication to portraying the feelings of teenage girls as wholly valid is crucial to the story Don't Look Deeper wants to tell. Aisha is obviously terrified at what she finds, but her normal outlets of adult society fail her at every turn. It's that sense of isolation and the ability to only trust your peers that feels so true to what it's like being a teenager.
Even more striking is Hardwicke's ability to use genre fiction to get at core issues that a lot of teenage girls experience. Whether it's the pressures of romantic relationships, the fears of entering the adult world, or the feeling that nobody is listening to you and the problems you're experiencing, Hardwicke never shies away from these kinds of conflicts and inner turmoil in Don't Look Deeper. She is able to still explore those same deep-seated subjects, but doing so through science fiction storytelling showcases her malleability of the issues she wants to dive into.
If there is ever an acknowledgment of directors who make content that feels true to the feelings of teen life, Catherine Hardwicke would deserve top acknowledgment. The fact that Don't Look Deeper continues her efficacy in this arena is a testament to her talent and resiliency. If you're looking for an honest portrayal of what it feels like to be a teenage girl, the work of Catherine Hardwicke is a must-watch, and Don't Look Deeper is a perfect addition to her ever-growing filmography.