When the Dragon Ball Super movie was announced earlier this year, fans were eager to hear more about it. Then, the teaser trailer dropped and fans went wild with speculation. Who could the mystery Saiyan seen confronting Goku in the trailer be?
Many names were thrown around, including Yamoshi and Bardock. But today, a rumor broke that the mystery Saiyan is, in fact, Broly. After much confusion and debate on Twitter and across the web, Toei Animation finally confirmed what many already suspected — Broly is making a comeback.
Toei also announced the title of the film: Dragon Ball Super: Broly. The new film about the Legendary Super Saiyan will, thanks to Toriyama's contributions, finally make Broly a canon character. Toriyama issued a statement today with his thoughts on the film. He acknowledges that Broly is "still very popular, not only in Japan, but also overseas." So, his editor suggested that they make the next film about him.
Despite already being in three non-canon Dragon Ball films, it appears this film which depicts a new version of Broly, was the way to go. Just check out how awesome he is in the new trailer below.
Reimagining an Old Favorite
After re-watching previous movies featuring Broly, Toriyama knew that he could successfully incorporate the previously non-canon character into Dragon Ball Super. He also mentioned that he would need to "rearrange some things to do so."
Toriyama didn't elaborate further, but it seems like some changes are coming Broly's way, including an update to his image. Toriyama goes on to talk about the "paths of destiny that lead to an encounter between Goku, Broly, and Vegeta." It's possible that Toriyama may need to make changes to Broly's story to make their chance meeting believable.
As far as the story goes, fans can expect the Frieza Force to be involved, which ties in well with the ending of Dragon Ball Super. Having been brought back to life, Frieza returns to his forces and appears to be up to his old tricks again.
We'll also get to dive into the history of the Saiyans, which means we may still see Yamoshi after all (fingers crossed). If the movie is as dramatic as Toriyama claims, then it may even surpass drama seen in the series. Although, it's hard to imagine what can be more high stakes than deleting entire universes.
New Character Designs Lead to Further Speculation
The latest trailer for Dragon Ball: Super Broly shows Broly squaring off against our favorite fighters in what appears to be a Frieza Force chest piece. (Check out the new character designs for Vegeta, Goku, and Broly from San Diego Comic-Con above.) It's possible that Broly has been recruited by Frieza or is under his control.
The new designs also revealed something else — Super Saiyan God Vegeta! It looks like we'll finally get to see the Prince of Saiyans achieve this state. Unfortunately, there weren't any designs featuring the Super Saiyan God Super Saiyan Evolution form that Vegeta unlocked in the series. Hopefully, the movie will still explore this form in the film.
A New Look, a New Planet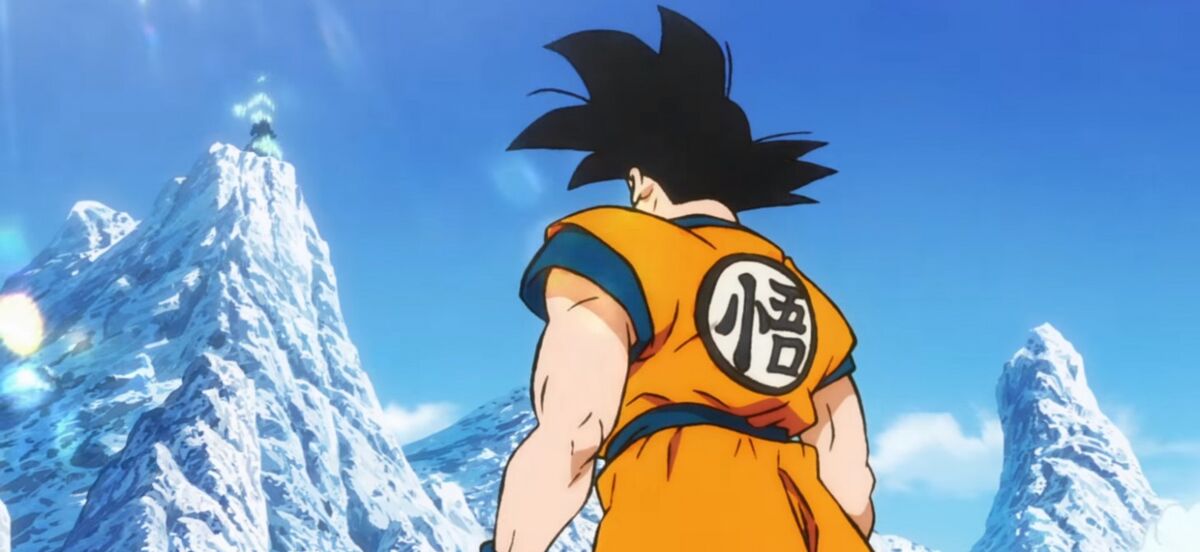 Toriyama is also giving everyone's favorite Super Saiyan his first new look in 20 years (seen in the teaser trailer above). At first glance, Goku looks the same, but he's actually been subtly redrawn. This time around, our hero has been given a much leaner and more youthful appearance.
Shedding the bulging muscles and blocky jawline he's rocked since the Z days, the goofy fighter now looks far more reminiscent of his design from the original Dragon Ball anime and manga. Perhaps, we can expect a similar look for the once-hulking Broly. Or maybe Goku was slimmed down to give Broly a larger-than-life appearance.
In the teaser, we see our hero readying himself for battle in an icy tundra before charging at a mysterious Saiyan that we now know is Broly. But just what is this icy planet, and what does it have to do with the history of the Saiyans and the Frieza Force?
What Does It All Mean?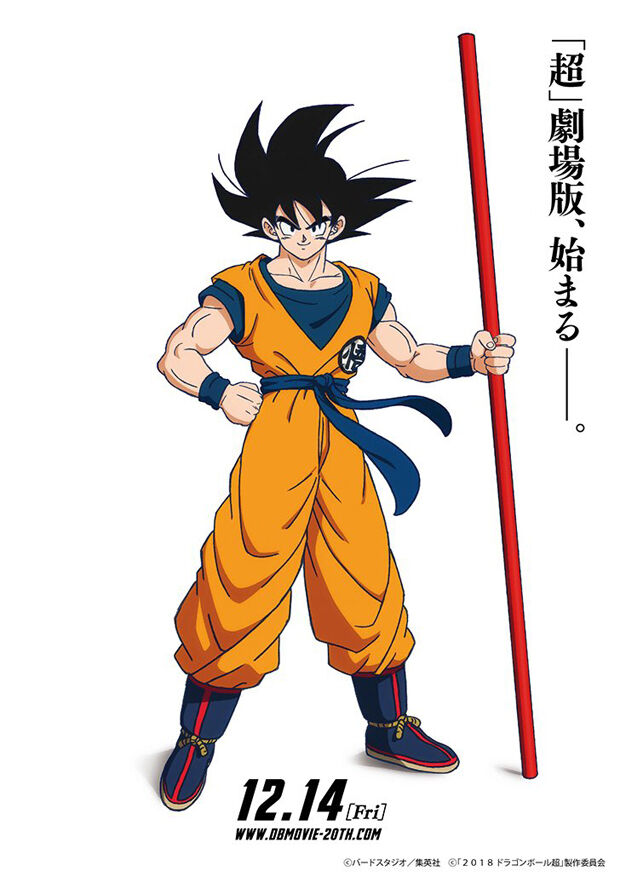 Fans will have to wait until December (January for everyone outside of Japan) to find out. And thanks to Super's huge success in the West, the upcoming film will be released simultaneously worldwide. Toei also confirmed that, after the huge success of Bandai Namco's Dragon Ball FighterZ, fans can expect the new movie to cross over into the world of video games too.
The Dragon Ball Super sub wrapped up in March. So, for fans that are mourning the loss of their favorite show, these announcements have come at an opportune time. For those who missed it, the English dub is still airing on Funimation and Adult Swim. Fans can also watch the complete, subbed series on Crunchyroll right now.
The 20th Dragon Ball movie will be the first movie branded under the Super series.
When Will Dragon Ball Super: Broly Hit Theaters?
Dragon Ball Super: Broly will hit U.S. and Canadian theaters on January 16, 2019. Funimation will host a red carpet premiere of the English dub on December 13, 2018, at the historic TCL Chinese Theater in Hollywood. The star-studded event will be attended by the English cast, celebrity guests, and studio executives.
The Dragon Ball Super Twitter account also tweeted out that this will not be a one-day-only event like many other anime film releases.
Heads up: This is when the film opens in theaters. It is not a one-day showing. Once tickets are available to purchase there will be more information on the official Dragon Ball Super website.

— Dragon Ball Super (@dragonballsuper) September 19, 2018