Summer is finally here, but June gloom may have you spending more time inside than in the sun. But there's a silver lining — plenty of time to binge the latest Netflix releases.
A slew of great film and television series will be heading to the streaming service next month, including Netflix originals like GLOW Season 2 and the Sense8 Series Finale. The former was a huge hit for the platform last year, so anticipation is high for the followup. And Sense8's cult fan following was so upset over the series' cancellation that Netflix produced a giant finale episode to bring closure to the story.
The streaming service is also bringing us Star Wars: The Last Jedi only six months after it first arrived in theaters. The movie was highly polarizing for fans of the space franchise, so watch it when it hits Netflix on June 26 to decide which side of the debate you fall on when it comes to Luke Skywalker's fate.
Editor Picks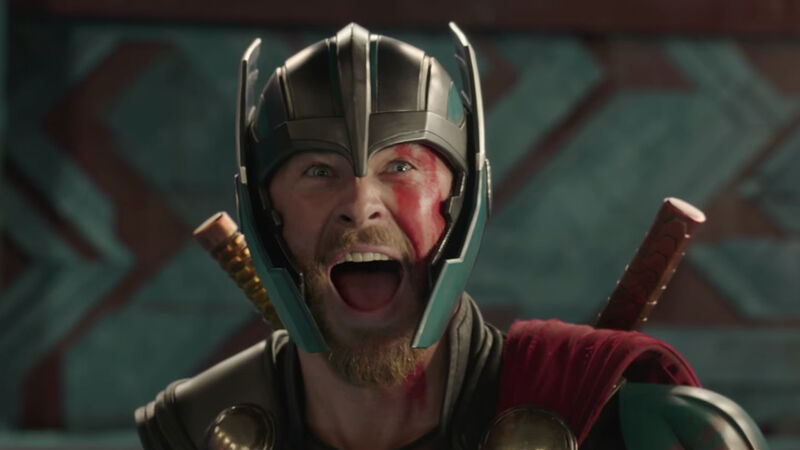 When God closes a door, he opens a window. Similarly, when Netflix gets rid of a great Marvel movie, it starts offering another one in its place. While June will see the loss of Captain America: Civil War on the streaming service, it will gain 2017's Thor: Ragnarok. While the film includes all of our favorite Asgardians, including Thor and Loki teaming up to defeat their sister Hela (Cate Blanchett), it also provides a lot of laughs as arguably the funniest entry in the Marvel Cinematic Universe. Thor: Ragnarok comes to Netflix on June 5.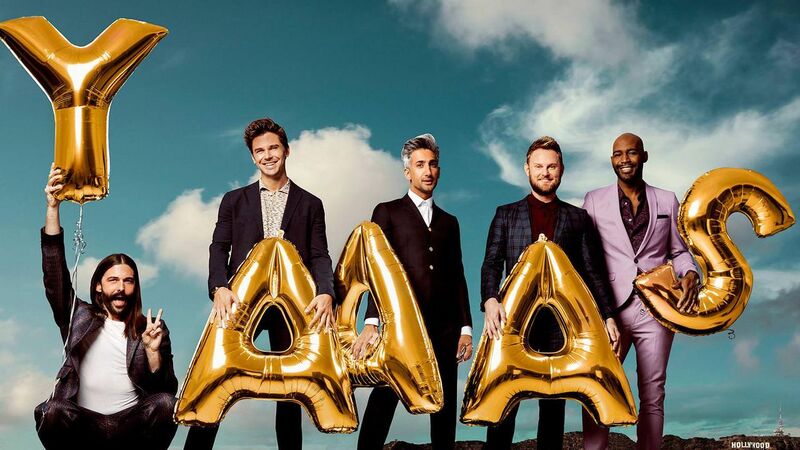 When Netflix decided to reboot Queer Eye for the Straight Guy earlier this year, no one expected it to be such a huge hit. But people were instantly obsessed with the new Fab Five, so fans were flipping to find out that they don't have to wait an entire year for Season 2. Just four months after Queer Eye debuted on the streaming service, we're getting the second round of tearjerking makeovers and life-changing lessons from Jonathan, Antoni, Karamo, Tan, and Bobby. If it's anything like Season 1, you'll definitely want to tune in, but have tissues nearby! For every moment of laughter the boys bring, there are just as many heartwarming and emotional moments that will give you all the feels. Queer Eye returns to Netflix on June 15.
Full List of Netflix Titles Coming in June
June 1
Blue Jasmine
Busted!: Season Finale — ORIGINAL SERIES
Disney's 101 Dalmatians
George Balanchine's The Nutcracker
He Named Me Malala
Joseph Campbell and the Power of Myth
Just Friends
Miracle
National Treasure
Nick and Norah's Infinite Playlist
November 13: Attack on Paris — ORIGINAL DOCUSERIES
Outside In
Righteous Kill
Rumor Has It
Singularity
Taking Lives
Terms and Conditions May Apply
The Boy
The Covenant
The Departed
The Prince & Me 4: The Elephant Adventure
June 2
The King's Speech
June 3
The Break with Michelle Wolf — ORIGINAL SPECIAL
June 5
Marvel Studios' Thor: Ragnarok
June 7
Hyori's Bed & Breakfast: Season 2
The Night Shift: Season 4
June 8
Alex Strangelove — ORIGINAL FILM
Ali's Wedding — ORIGINAL FILM
Marcella: Season 2 — ORIGINAL SERIES
Sense8: The Series Finale — ORIGINAL SERIES
The Hollow — ORIGINAL SERIES
The Staircase — ORIGINAL SERIES
Treehouse Detectives — ORIGINAL SERIES
June 9
Wynonna Earp: Season 2
June 10
Portlandia: Season 8
June 14
Cutie and the Boxer
Marlon: Season 1
June 15
La Hora Final
Lust Stories — ORIGINAL FILM
Maktub — ORIGINAL FILM
Queer Eye — ORIGINAL SERIES
Set It Up — ORIGINAL FILM
Step Up 2: The Streets
Sunday's Illness — ORIGINAL FILM
The Imaginarium of Doctor Parnassus
The Ranch: Part 5 — ORIGINAL SERIES
True: Magical Friends — ORIGINAL SERIES
True: Wonderful Wishes — ORIGINAL SERIES
Voltron: Legendary Defender: Season 6 — ORIGINAL SERIES
June 16
Grey's Anatomy: Season 14
In Bruges
June 17
Club de Cuervos presenta: La balada de Hugo Sánchez — ORIGINAL SERIES
Marvel's Agents of S.H.I.E.L.D.: Season 5
June 18
Encerrados
June 19
Hannah Gadsby: Nanette — ORIGINAL SERIES
June 22
Brain on Fire — ORIGINAL FILM
Cooking on High — ORIGINAL SERIES
Derren Brown: Miracle — ORIGINAL SERIES
Heavy Rescue: 401: Season 2 — ORIGINAL SERIES
Marvel's Luke Cage: Season 2 — ORIGINAL SERIES
Us and Them — ORIGINAL FILM
June 23
Disney's Tarzan
June 24
To Each, Her Own (Les Goûts et les couleurs) — ORIGINAL FILM
June 25
Hotel Transylvania: Season 1
June 26
Secret City — ORIGINAL SERIES
Star Wars: The Last Jedi
W. Kamau Bell: Private School Negro — ORIGINAL SERIES
June 29
Churchill's Secret Agents: The New Recruits — ORIGINAL SERIES
GLOW: Season 2 — ORIGINAL SERIES
Harvey Street Kids — ORIGINAL SERIES
Kiss Me First — ORIGINAL SERIES
La Forêt — ORIGINAL SERIES
La Pena Maxima
Nailed It!: Season 2 — ORIGINAL SERIES
Paquita Salas: Season 2 — ORIGINAL SERIES
Recovery Boys — ORIGINAL SERIES
TAU — ORIGINAL FILM
June 30
Fate/EXTRA Last Encore: Oblitus Copernican Theory — ORIGINAL SERIES
Mohawk