DC finally dropped the trailer for their new live-action Titans series, and it has got the internet abuzz. The dark, gritty trailer is a stark departure from DC's current comical take on the comic book series, Teen Titans GO! But why is it so dark, and what is it about? Well, FANDOM's got the answers.
What It's About
The trailer opens with a teenage — and clearly demonic — Raven as she searches for the detective Dick Grayson. According to her, he's the only one who can help her stop the great evil hellbent on destroying the world. While we don't know who or what this great evil is, it's probably safe to assume that it's her demonic father, Emperor Trigon. After all, he's no stranger to trying to enter Earth's dimension to destroy the planet.
After recruiting Dick Grayson, the two join up with Beast Boy and Starfire to form a badass, teenage superhero team. The band of misfits who, according to the trailer, must also contend with their own inner demons will need to work together to keep the planet safe. All while dealing with teenage angst and feelings.
It Looks a Lot Better Than Those Leaked Set Photos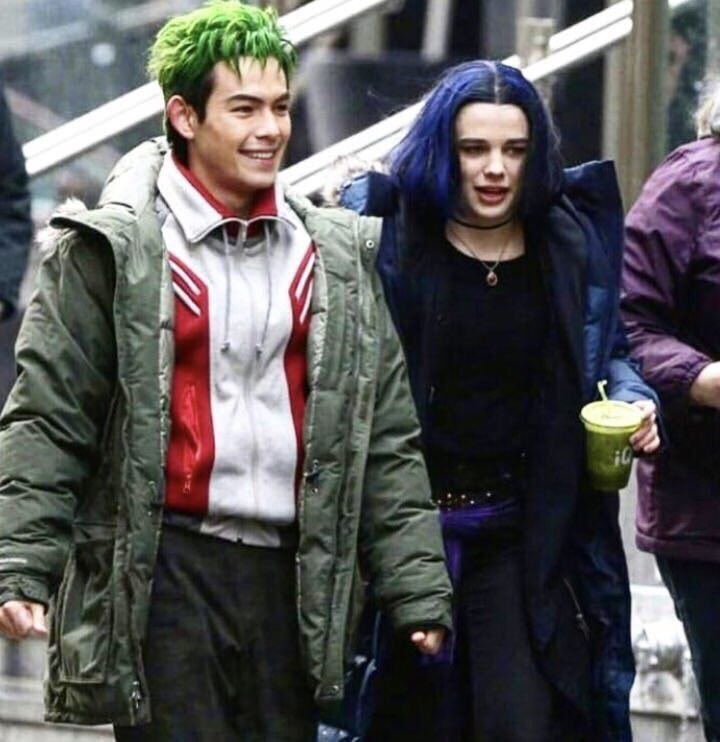 Back in April, a couple of leaked set photos spread across the internet like wildfire. Clearly taken before the special effects were added, the photos caused many fans to worry about the quality of the show. If the costumes were lackluster, then certainly the show would be as well. But that couldn't be further from the truth, as the new trailer looks much better than what we saw a few months ago.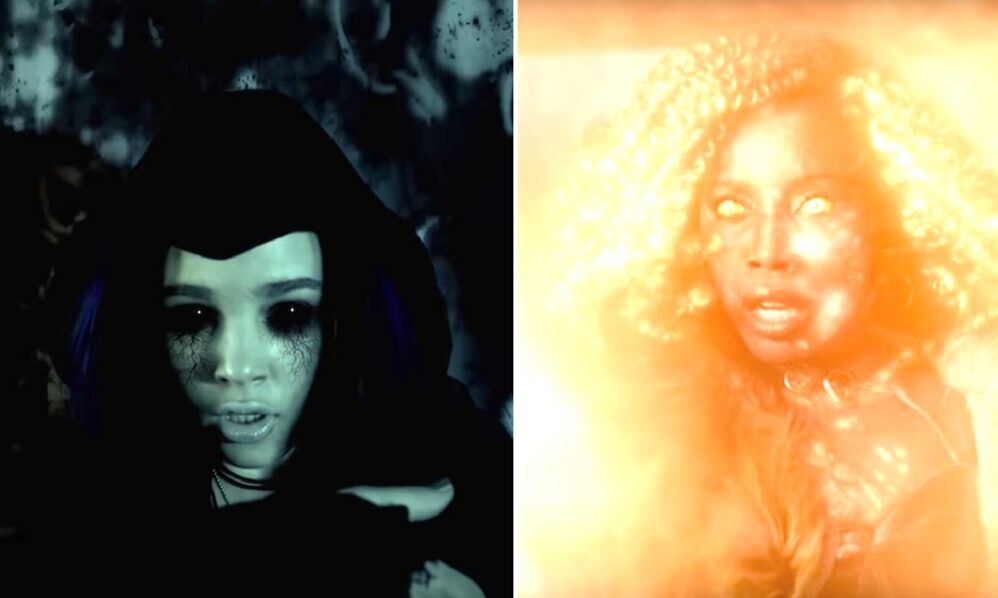 We not only get to see Starfire's hair, glowing special effects and all, but we get to see her shoot energy projectiles from her hands. Beast Boy is also much improved. His green skin and eyes look as believably realistic as Raven's powers. It's hard not to love that movie magic.
Dark and Gritty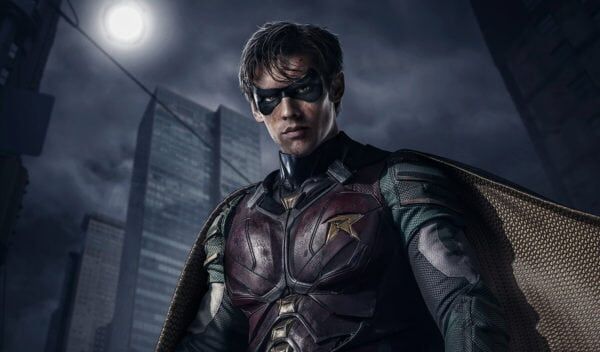 It looks as if DC will continue its trend of turning its comic properties into grimdark fantasies devoid of fun. The Titans trailer turns its back on the moral philosophy we've come to associate with Batman and company. The newest iteration of the Titan team is willing to do whatever it takes to keep the peace, including murdering lowly thugs in cold blood. The result is a massive shift in tone that might explain why they dropped the "Teen" from the title of this adaption.
With its low-lit streets and bone-cracking violence, the trailer makes it clear that this isn't your parents' comic book adaptation or that kiddie Cartoon Network show. The show looks to be action-packed with Beast Boy leaping into action, Starfire taking people out with energy blasts, and Raven basically losing it in every scene she's in. Oh, and did we mention murder? It's everywhere and committed by everyone. (Hawk and Dove even get it on the fun.) It's something new, edgy, full of teenage angst, and, most importantly, for adults. Hopefully, these changes will pay off for DC.
Robin Is Pissed at Batman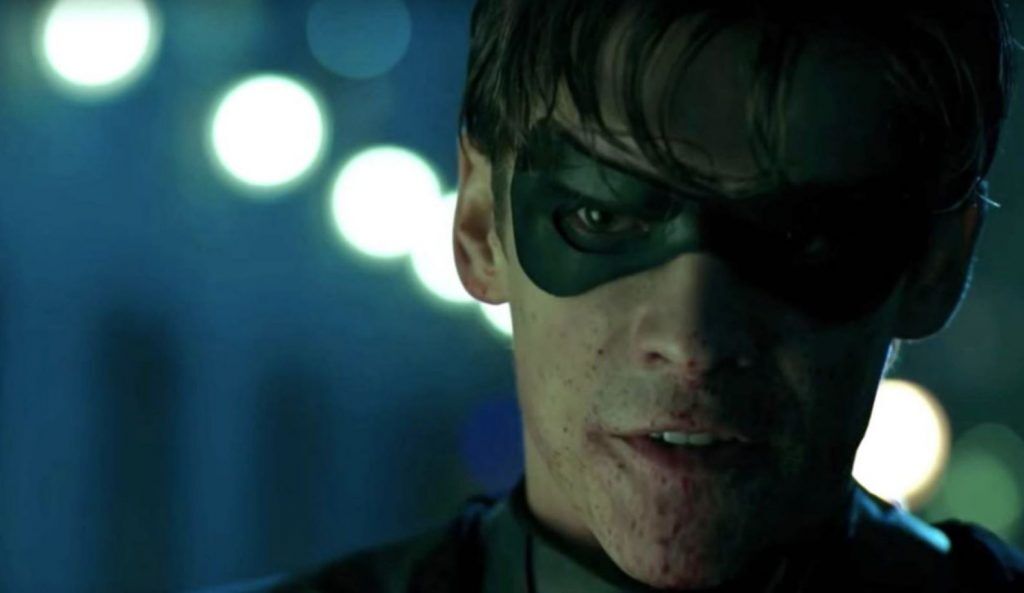 If there's one thing the trailer made clear, it's how much Dick Grayson hates his former mentor Batman. We see him examine his R-shaped shuriken in disgust before angrily throwing it at a wall out of frustration. Later, he steps on a low-level criminal's neck after stabbing him only seconds before and responds, "F**k Batman" when asked about his former mentor's whereabouts.
Toward the end of the trailer, Grayson says in voiceover, "You don't know what I've become." And it's hard to disagree with him. Clearly, something has happened to send Grayson down this dark path beyond his parent's tragic death, and, apparently, Batman has something to do with it.
Confirmed Titans So Far
Despite the dark turn this adaptation has taken, the show will still star our favorite Titan members, including the group's core members: Batman's former protege Dick Grayson (Brenton Thwaithes), the shape-shifting Beast Boy, (Ryan Potter), the alien princess Starfire (Anna Diop), and the demonic Raven (Teagan Croft). Hawk (Alan Ritchson) and Dove (Minka Kelly) will also have recurring roles on the show.
Geoff Johns, DC Comics writer and producer, confirmed during his spotlight panel at Comic-Con that Donna Troy (aka Wonder Girl) and Jason Todd (the second Robin) would also have a role to play in the series. But these characters may not be the only ones that we see.
As Johns explained during his panel, "There's a lot of other characters in it, Donna Troy and Jason Todd, it's the whole Titans universe." He also teased the possibility of Superboy and Lex Luthor joining Titans in the future. Who knows? Maybe we'll even see Cyborg show up in the show eventually. (Once he's done with the Justice League.)
Where to Watch
Titans will launch on DC's new streaming platform, DC Universe, later this year as its first original series. The subscription-based service will not only host original series but offer a curated list of comics for DC fans to read. The new platform will cost subscribers $74.99 annually or $7.99 monthly.