Before we get to Star Wars: Episode IX, there's the small matter of a couple of other Star Wars films yet to make it in front of fans' eyeballs. But with The Last Jedi almost upon us (just four agonising months to go) and the Han Solo spin off set for release five months later, our attentions will soon be very much focused on the final instalment of the new trilogy in the main saga. With that in mind, here's everything we know about Episode IX to date. We'll be updating this article when more news breaks, with the latest details at the top.
Filming Begins
Bittersweet starting this next chapter without Carrie, but thanks to an extraordinary cast and crew, we are ready to go. Grateful for @rianjohnson and special thanks to George Lucas for creating this incredible world and beginning a story of which we are lucky to be a part. #IX pic.twitter.com/FOfnGwVut5

— JJ Abrams (@jjabrams) August 1, 2018
August 1, 2018 — Both director JJ Abrams and star John Boyega acknowledged the commencement of production on Episode IX via social media. Abrams called it "bittersweet" referencing beginning a new chapter without Carrie Fisher, while Boyega was excited to step back into the shoes of Finn, marking the occasion with a string of Instagram stories and a post which shared the same image as Abrams' tweet and the words: "First day done with @jjabramsofficial leading ! It was dope!"
Carrie Fisher Will Appear
July 27, 2018 — In an official statement from Lucasfilm, it was announced that they will use deleted footage from The Force Awakens of Fisher as Leia. Director JJ Abrams said: "We desperately loved Carrie Fisher. Finding a truly satisfying conclusion to the Skywalker saga without her eluded us. We were never going to recast, or use a CG character. With the support and blessing from her daughter, Billie, we have found a way to honor Carrie's legacy and role as Leia in Episode IX by using unseen footage we shot together in Episode VII."
The same statement also announced the returning cast, which includes Mark Hamill and Anthony Daniels as well as Daisy Ridley, Adam Driver, John Boyega, Oscar Isaac, Lupita Nyong'o, Domhnall Gleeson, Kelly Marie Tran, Joonas Suotamo, and Billie Lourd. While new cast members include Naomi Ackie, Richard E. Grant, and Keri Russell. Billy Dee Williams has been confirmed to reprise his role as Lando Calrissian.
J.J. Abrams Recruited To Direct
September 12, 2017 — J.J. Abrams has been announced as the man to bring Star Wars: Episode IX to the screen. It will be the final instalment in the current sequel trilogy. The statement, released on StarWars.com, follows speculation about who would pick up the reins from departing director Colin Trevorrow.
Abrams, of course, helmed The Force Awakens and is executive producer on Episode VIII: The Last Jedi. He's also on producer duties for the as-yet-untitled Episode IX.
He has previously said he wished he directed Episode VIII.
Abrams will be co-writing the script with Oscar-winning Argo scribe Chris Terrio — which suggests that script doctor Jack Thorne has also left the project.
Finally, the film's release date was confirmed in the same statement.
Here's the statement in full:
J.J. Abrams, who launched a new era of Star Wars with The Force Awakens in 2015, is returning to complete the sequel trilogy as writer and director of Star Wars: Episode IX. Abrams will co-write the film with Chris Terrio. Star Wars: Episode IX will be produced by Kathleen Kennedy, Michelle Rejwan, Abrams, Bad Robot, and Lucasfilm.

"With The Force Awakens, J.J. delivered everything we could have possibly hoped for, and I am so excited that he is coming back to close out this trilogy," said Lucasfilm President Kathleen Kennedy.

Star Wars

: Episode IX is scheduled for release on 

December 20, 2019

.
Director Colin Trevorrow Exits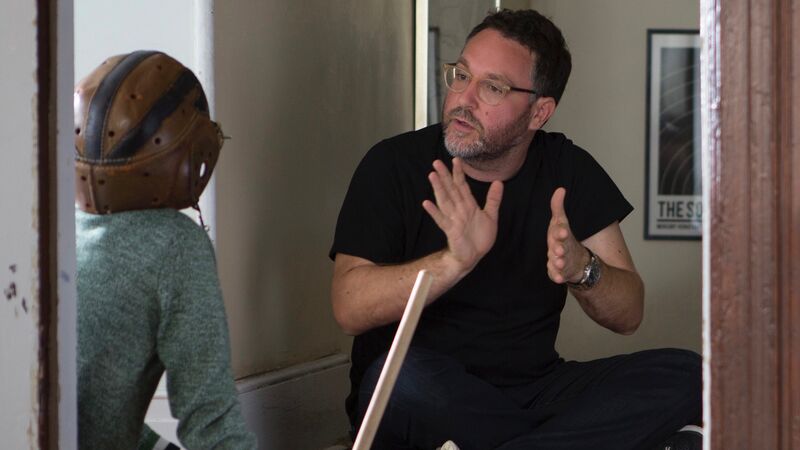 September 5, 2017 – Jurassic World and Book of Henry director Colin Trevorrow has left the project. This follows the news last month that Jack Thorne was brought on board to action script re-writes. Lucasfilm and Disney announced the news in a statement, published on StarWars.com. The statement reads:
"Lucasfilm and Colin Trevorrow have mutually chosen to part ways on Star Wars: Episode IX. Colin has been a wonderful collaborator throughout the development process but we have all come to the conclusion that our visions for the project differ."
Trevorrow is the latest in a series of directors to be dismissed from helming roles on Star Wars projects. It remains to be seen who will replace the outgoing director but FANDOM has speculated on contenders here.
Episode IX Gets a New Writer
August 2, 2017 – At one time, there was talk of The Last Jedi director Rian Johnson taking on scribe duties. Johnson referred to this as "old news" via Twitter on April 24. In actual fact, Episode IX director Colin Trevorrow had been working with collaborator Derek Connolly on the script.
According to the Hollywood Reporter, however, a new writer is being brought on board in the form of Jack Thorne. His task? To knock the screenplay into shape via a rewrite. His credentials? He's worked on His Dark Materials, the BBC adaptation of Philip Pullman's fantasy saga, as well as Channel 4 show Philip K. Dick's Electric Sheep. Thorn is also screenwriter on the upcoming Wonder, starring Julia Roberts, Owen Wilson and Jacob Tremblay. Past work has included TV series Skins and National Treasure.
It isn't known how extensive Thorne's rewrites are likely to be.
'The Last Jedi' Director Shoots Footage For 'Episode IX'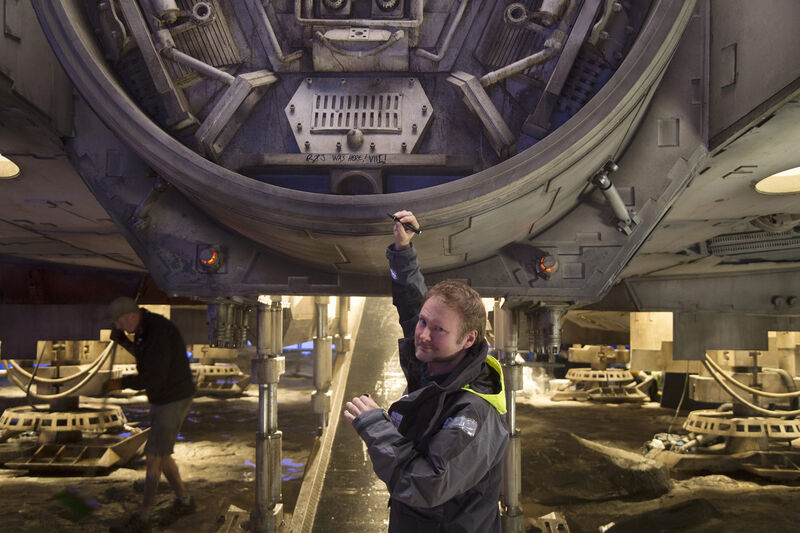 June 19, 2017 – Colin Trevorrow tells MTV's Happy Sad Confused podcast that he asked The Last Jedi director Rian Johnson to shoot a little something extra for Episode IX during filming for Episode VIII.
"There was one little thing," he said. "It wasn't an adjustment, it was just: 'Could you shoot this one extra thing while you're in this place on this day?' And he did, which was great."
We don't yet know what the "extra thing" was but it echoes Johnson's request of J.J. Abrams when he was shooting The Force Awakens. A joined-up approach is definitely smart when it comes to Star Wars properties.
Starting Over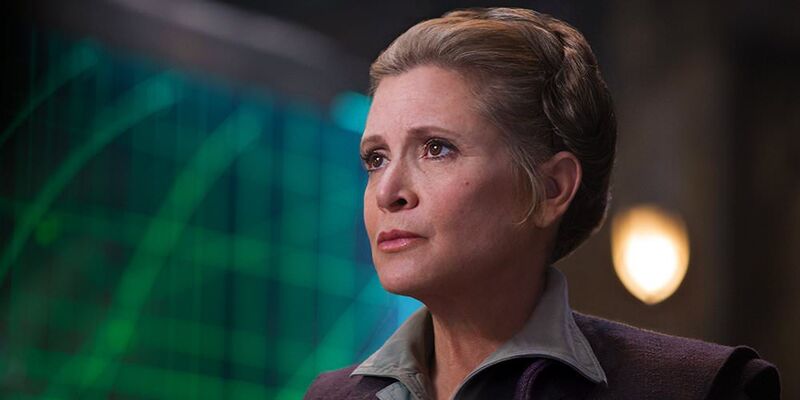 May 24, 2017 – Lucasfilm president Kathleen Kennedy reveals that the plot of Episode IX had been due to centre around Leia before her death. In the special Vanity Fair Star Wars: The Last Jedi preview, Kennedy said this about Carrie Fisher: "The minute she finished (shooting The Last Jedi), she grabbed me and said, 'I'd better be at the forefront of IX!' Because Harrison (Ford) was front and centre on VII, and Mark (Hamill) is front and centre on VIII.
"She thought IX would be her movie. And it would have been."
Kennedy told Entertainment Weekly previously: "Obviously, with Carrie having passed away, it shook everybody. We pretty much started over."
Principal Photography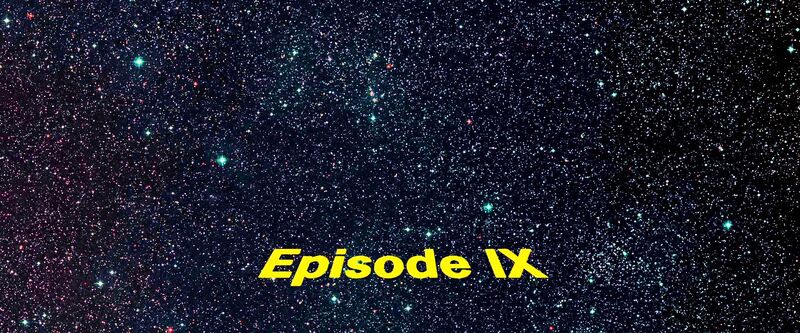 May 24, 2017 – It's announced via Vanity Fair's Star Wars: The Last Jedi preview that shooting will begin on Episode IX in January 2018.
Carrie Fisher Won't Appear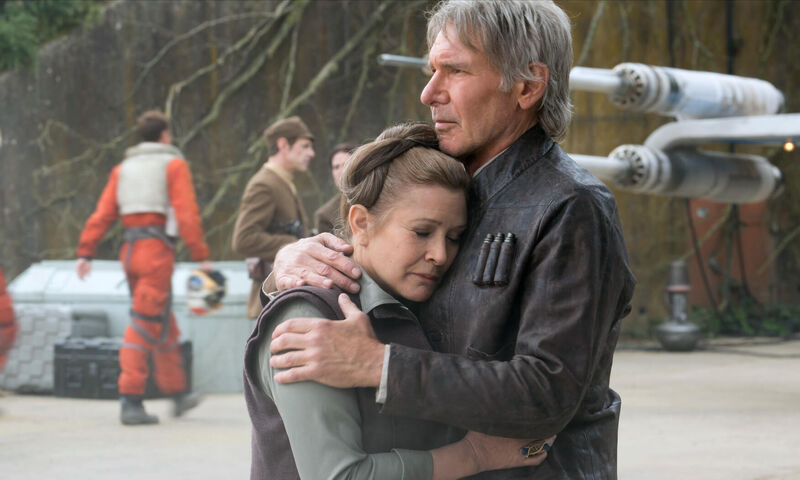 April 14, 2017 – Following reports that Carrie Fisher's brother, Todd Fisher, said that the Leia actress would be making a posthumous appearance in the final film in the new Star Wars trilogy, Lucasfilm boss Kathleen Kennedy refutes the claim. Todd Fisher had said that he and Carrie's daughter, Billie Lourd, had granted Disney the rights to use recent footage of her.
However, Kennedy says he was confused. "We finished everything in VIII and Carrie is absolutely phenomenal in the movie," she told ABC News. "Unfortunately, Carrie passed away so by the time we were well underway with Episode IX in our thoughts – we had not written the script yet – but we've regrouped. We started over again in January. So, sadly, Carrie will not be in IX."
Carrie Fisher's Image Won't Be Recreated By CGI
January 13, 2017 – Lucasfilm releases a statement saying that they have "no plans to digitally recreate Carrie Fisher's performance as Princess or General Leia Organa." This follows news of Fisher's death in December. It's also a response to fan criticism of the computer-generated image of Fisher as Princess Leia as it appeared at the end of Rogue One: A Star Wars Story.
65mm Film Stock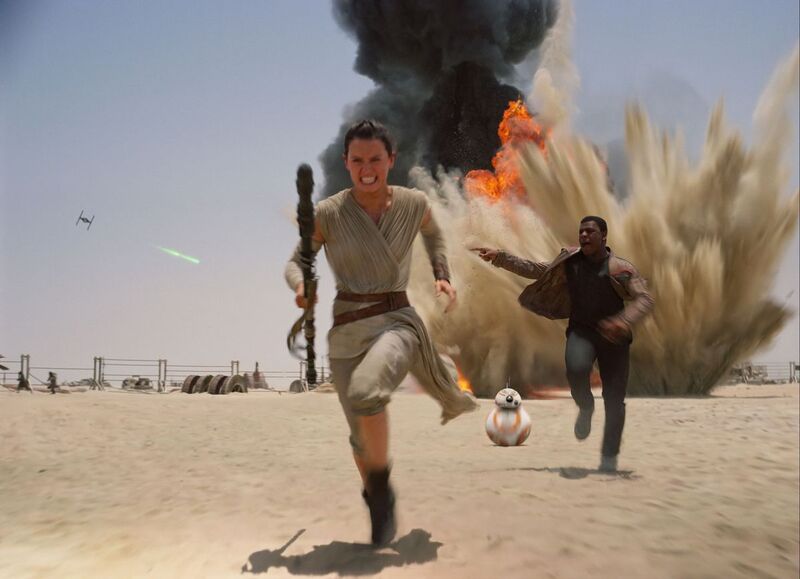 November 11, 2016 – It is confirmed that Episode IX will be shot on traditional film stock. Specifically, 65mm rather than 35mm, which was used for both The Force Awakens and Rogue One.
Kodak has announced that they've added the capacity to handle 65mm in its UK processing facility, and details Episode IX as one of the projects that will make use of Kodak 65mm stock.
Production Begins
February 10, 2016 – Disney CEO Bob Iger confirms that production has already kicked off for Episode IX, which is due for a 2019 release. He wasn't clear on exactly what he meant by that, and made the comment when announcing that filming had begun for Episode VIII, The Last Jedi.
On Location in Space?
January 28, 2016 – Colin Trevorrow announces that he wants to shoot some of the footage in space. At a Sundance Film Festival panel, Trevorrow says, "I asked the question, 'Is it possible for us to shoot IMAX film plates in actual space for Star Wars?', and I haven't gotten an answer yet, but they've shot IMAX in space!"
Also on the panel with Trevorrow was Christopher Nolan who said he'd had the same conversation on Interstellar. "There's incredible footage from space now," he said.
Colin Trevorrow On Board To Direct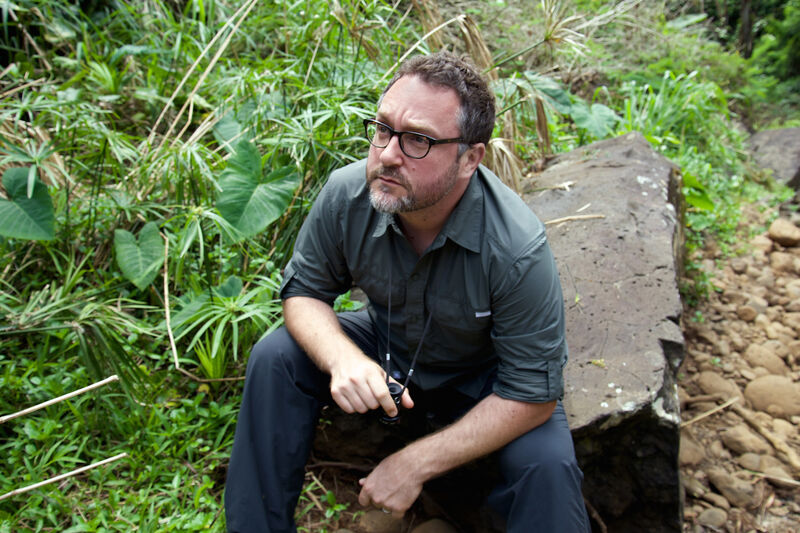 August 15, 2015 – At Disney's D23 Expo, the news is announced that Episode IX has found its director. The chosen one? A certain Colin Trevorrow. Trevorrow helmed 2015's Jurassic World but it was another film of his that sealed the deal.
"Colin is someone I've been interested in working with ever since I saw Safety Not Guaranteed," says Lucasfilm President Kathleen Kennedy. "The power of that film paired with the enormous success of Jurassic World speaks volumes about his abilities both as a storyteller and skilled filmmaker. We are thrilled to have such an incredible talent as Colin join our family and step into the Star Wars universe."