2020 was a huge year for new games. With big blockbuster games like The Last Of Us 2 and Animal Crossing: New Horizons flying off of shelves in record numbers and new exciting releases of next generation consoles, the future of gaming is bright.
Since it's officially 2021, we need to look toward the future and set our sights on the next big gaming releases and titles that could make next year even better. Let's start by taking a look at what titles we know 2021 will bring:
Hitman 3
Release Date – January 20, 2021
This upcoming game is the third and final title in the World of Assassination trilogy. Players will yet again take up the mantle of deadly hitman Agent 47. Your job is to take out your various high paid for targets by whatever means necessary. Like its predecessor, HITMAN 3 will not be episodic. You can just kick open the door and start blasting as soon as you boot up the game. While we don't have a lot of information about your top secret missions, we can tell from gameplay trailers that you will be traveling to a variety of exotic locales: Dubai, UAE; Dartmoor, United Kingdom; Berlin, Germany; Chongqing, China; Mendoza, Argentina; and, finally, the Carpathian Mountains in Romania.
This game marks the end of an era, so it's going out with a huge bang. According to the official Hitman website, all locations from HITMAN and  HITMAN 2 can be imported and played within the new game for no additional cost. On top of this, your progress from the second game is directly carried over into this new title at launch. That means you can play almost any level from the first two games with all your hard-to-obtain weapons from the past. This is one of the first titles to be released in 2021 and a great way to get a new gaming year started!
Developer: IO Interactive
Available on PS5, PS4 Xbox Series X/S, Xbox One, Stadia, PC and Switch
DEATHLOOP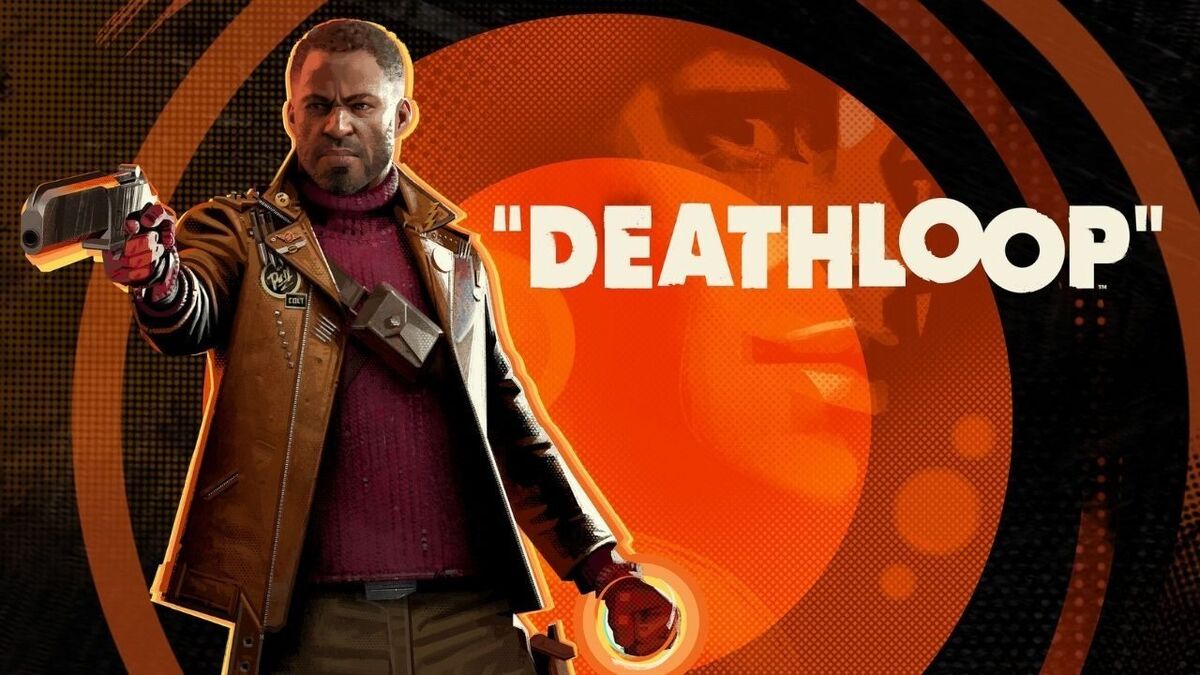 Release Date – May 21, 2021
This deadly take on Groundhog Day is an immersive simulator set in the 1960's. DEATHLOOP follows an ex-soldier-turned-assassin who must fight his way through the island of Blackreef in order to escape a time prison that has kept him trapped in the same day, forever. The only way to break out of the loop? Protagonist Colt "The Captain" must kill 8 Visionaries, the keepers of the loop. If you can't help Colt accomplish this in 24 hours (or if you die in the process), the loop resets and you'll have to do the day over again. At least you'll be equipped with more information than your previous run-through! If that wasn't enough excitement, a rival assassin named Julianna Blake is tasked with stopping Colt from breaking the loop. The mysteries of the island are waiting to be discovered! This title was originally planned for 2020 and was delayed due to the pandemic, but gamers will be seeing it on PlayStation 5 and PC under a timed one-year console exclusivity deal on May 20th, 2021.
Developer: Arkane Studios
Available on PS5, PC
God of War: Ragnarok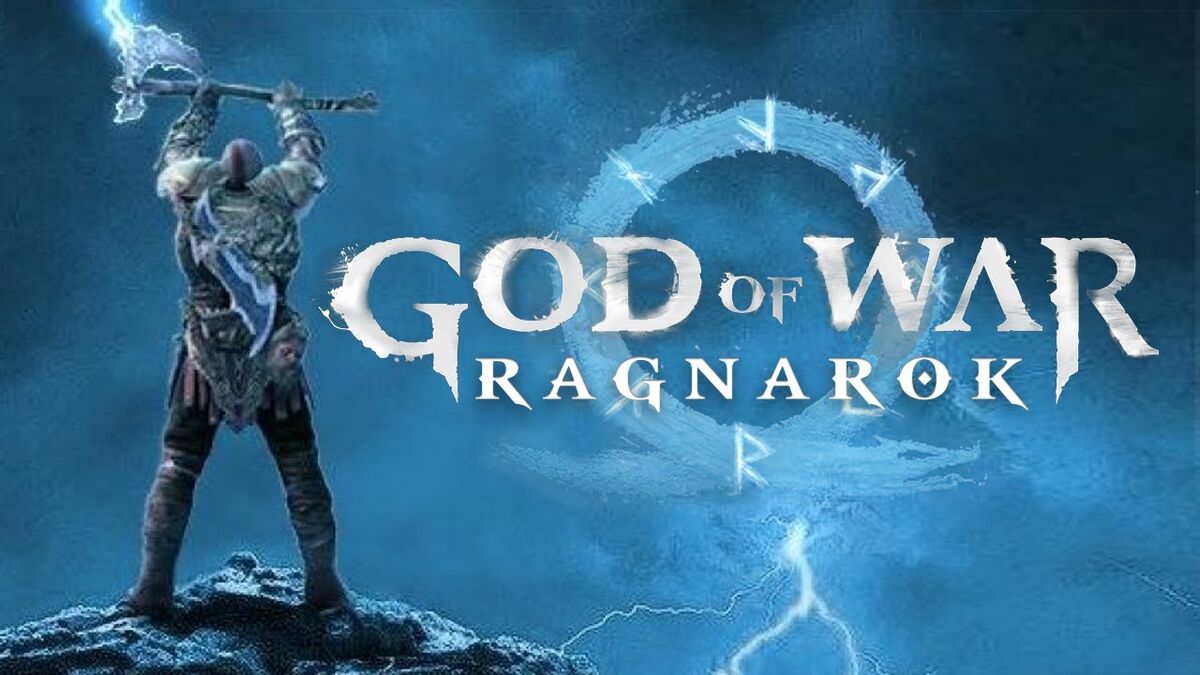 Release Date – TBD 2021
The 2018 release of God of War completely reinvented the series, turning a violent hack-and-slash adventure into a meaningful tale about a father and son growing closer through adversity. There's still tons of hacking and slashing in God of War for PS4, in addition to a LOT of  god-tier violence. But the story about Kratos and his son Atreus became an instant classic, sweeping gaming awards of all kinds in 2018 and selling over 5 million copies within a month after launch.
The 2021 sequel will see the return of everyone's favorite fallen demigod and his son, exploring ancient Norse realms and coming face-to-face with powerful gods seeking retribution for the past. Details about the plot are scarce, but as Ragnarok approaches, we do know that the familial duo will have no choice but to face off with the hammer-wielding god of thunder, Thor. It could be one of their most challenging "bonding" moments yet. The PS5 showcase teaser trailer didn't give us an exact date (and truly showed nothing but the God of War logo and the 2021 release date window). However, it was enough to get fans excited—IGN's clip of the teaser hit almost 4 million views.
Developer: Santa Monica Studios
Available on PS5 (No confirmation of cross-gen compatibility) 
Ratchet & Clank: Rift Apart 
Release Date – TBD 2021
Ratchet & Clank  was one of the first games to show off the compelling next-gen graphics on the PS5. Fans were astounded to watch as the duo switched environments quickly and seamlessly with next to no latency, completely taking advantage of the PS5's powerful hardware. With the same zany heroes and amusing gameplay that's sure to tap into fans' nostalgia, Ratchet & Clank: Rift Apart is a welcome reboot to a beloved series.
Players will team up with the iconic retro gaming duo as they take on an evil emperor from another dimension. You'll use interdimensional travel to jump between action-packed worlds with dazzling visuals, uniting your supreme team with familiar allies and even some new faces. The announcement trailer showed a new playable character: a mysterious female lombax who joins forces with your team to take down the evil robotic emperor working to wipe out all organic life in the galaxy.
Developer/Published: Insomniac Games
Available on PS5 (Exclusive)
Horizon Forbidden West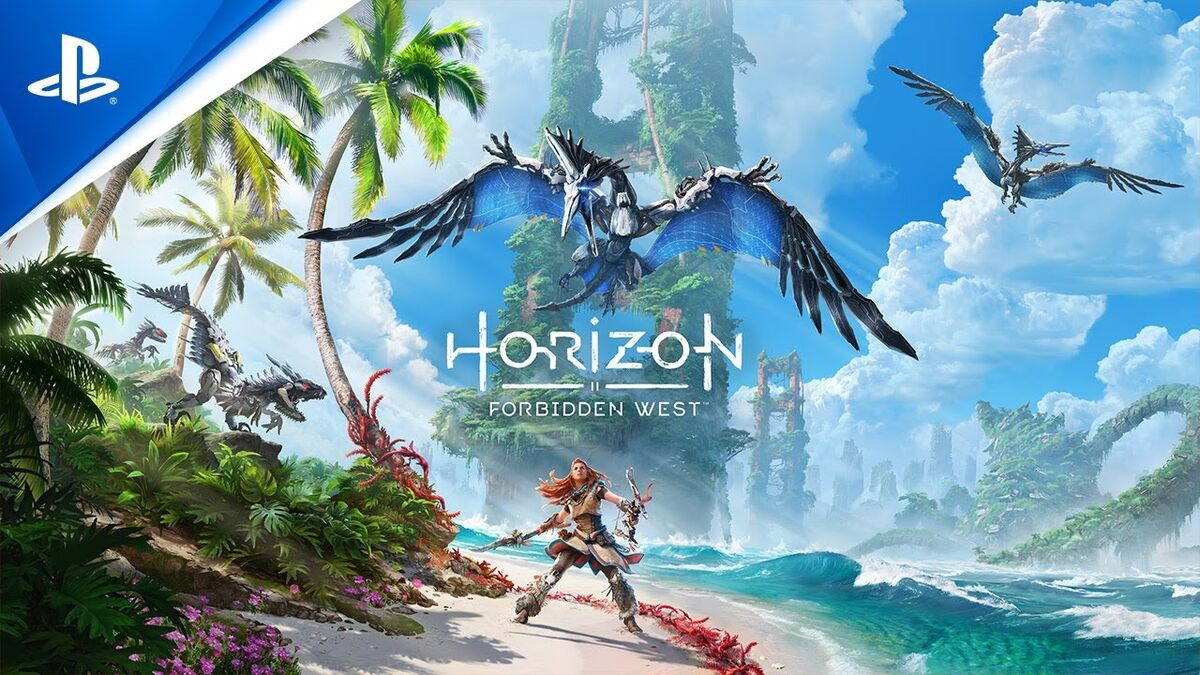 Release Date – TBD 2021
One of the most anticipated sequels set for release in 2021 is the Horizon Zero Dawn sequel, Horizon Forbidden West. Picking up where the first story left off, Horizon Forbidden West continues Aloy's journey in a post-apocalyptic world, broadening the landscape of the world all the way to the American west coast. With new tribes and new environments to combat, this continuation of the series is on the top of the list for many console gamers hoping to help Aloy stop another mass extinction threat.
While there is no confirmed release date, the PS5 trailer "New Worlds to Explore" included a small disclaimer saying the game is anticipated to be released in the second half of 2021. While delays are expected to happen in this ever-changing COVID landscape, the good news is that it seems unlikely we will have to wait longer than that for this highly anticipated sequel.
Developer/Publisher: Guerrilla Games/Sony
Available on PS4, PS5, PC
It Takes Two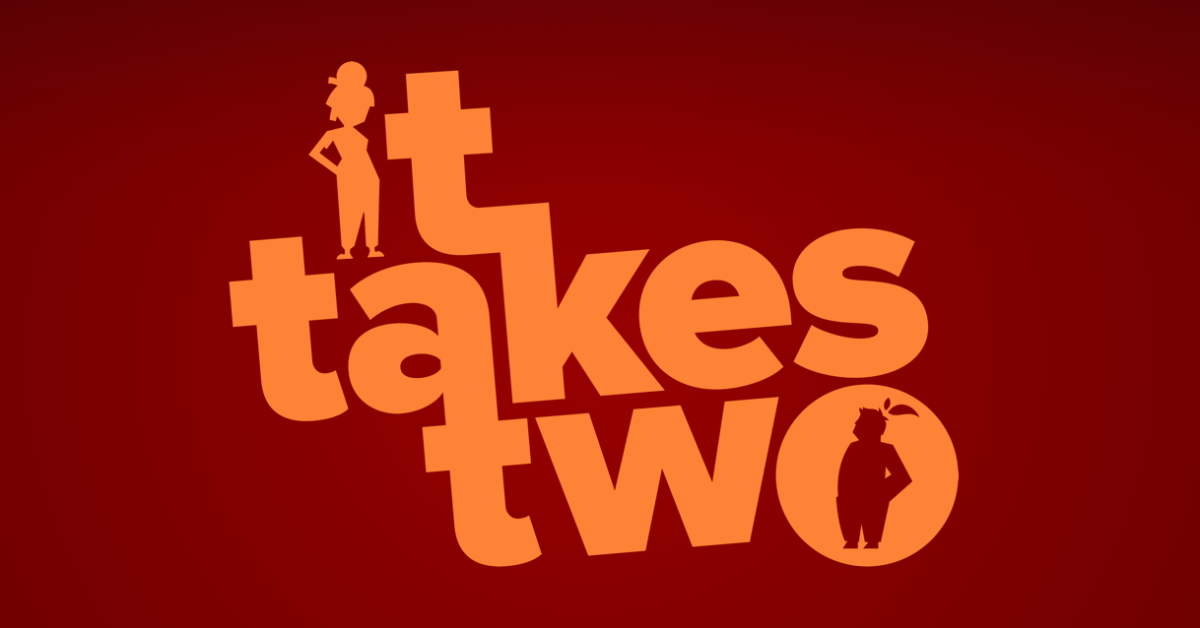 Release Date – TBD 2021
In this unique and genre-bending co-op adventure, clashing couple Cody and May have been turned into dolls by a magic spell and now must work together to mend their relationship and get back to their normal selves. With variety-focused gameplay revolving around a co-op only experience, this is a great game for 2021. After games like Fall Guys, Among Us, and the new World of Warcraft: Shadowlands expansion found massive success in 2020, it's apparent that having such an isolated year has left many gamers in need of some companionship. This game can be played only with a friend and has both couch co-op and online options to play. The developers definitely made sure that it would be easy to play with a buddy! Players who purchase It Takes Two will automatically receive the It Takes Two Friend Pass, which allows someone who doesn't even own the game to play online for free.
Developer/Publisher: Electronic Arts
Available on PS5, PS4, PC, XBOX Series X, XBOX One
Scott Pilgrim vs. The World: The Game (Complete Edition) 
Release Date – January 14, 2021
It's fortunate that this title comes out so early in 2021 because it has had quite the wild ride getting to this release date. Scott Pilgrim vs The World: The Game was originally released by Ubisoft in 2010 to coincide with the premiere of Edgar Wright's live-action movie adaption. This licensed, 2D street fighting game gathered a cult following after its release for its retro gameplay, adorable pixel work, and amazing indie chip-tune soundtrack by rock band Anamanaguchi. Tragedy struck when the game was suddenly delisted from the Xbox Live Arcade and the PlayStation Network Store in 2014. The reason for this delisting was never explicitly stated, but many articles point to issues with expired licenses as the reason. 11 years after its initial release, Scott Pilgrim is back, and it's only a short time now until fans can revisit this retro world again.
Developer: Ubisoft
Available on PC, PS4, Xbox One, Nintendo Switch and Stadia. 
NEO: The World Ends With You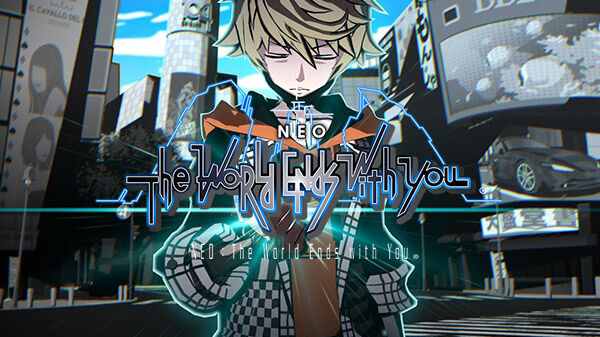 Release Date – Summer 2021
NEO: The World Ends With You transports players to the streets of Shibuya where they will take part in a life-or-death battle for survival called the Reapers' Game. You play as Rindo, a high school student tasked with uncovering the sinister mysteries behind the Game you are all forced to play in. While this game isn't a direct sequel to the first similarly titled 2007 release, fans have been waiting nearly 14 years to get some more game play from the cult hit. The first game was a Nintendo DS Exclusive that was then enhanced and re-released for the Nintendo Switch in 2018. While the Final Remix version for Switch helped satisfy the need for more gameplay for fans, it didn't quite feed the hunger enough. Now fans can rejoice knowing their hunger will be sated with a ful-fledged new game release slated for Summer 2021.
Developer: Square Enix
Available on PS4 and Nintendo Switch
Bravely Default II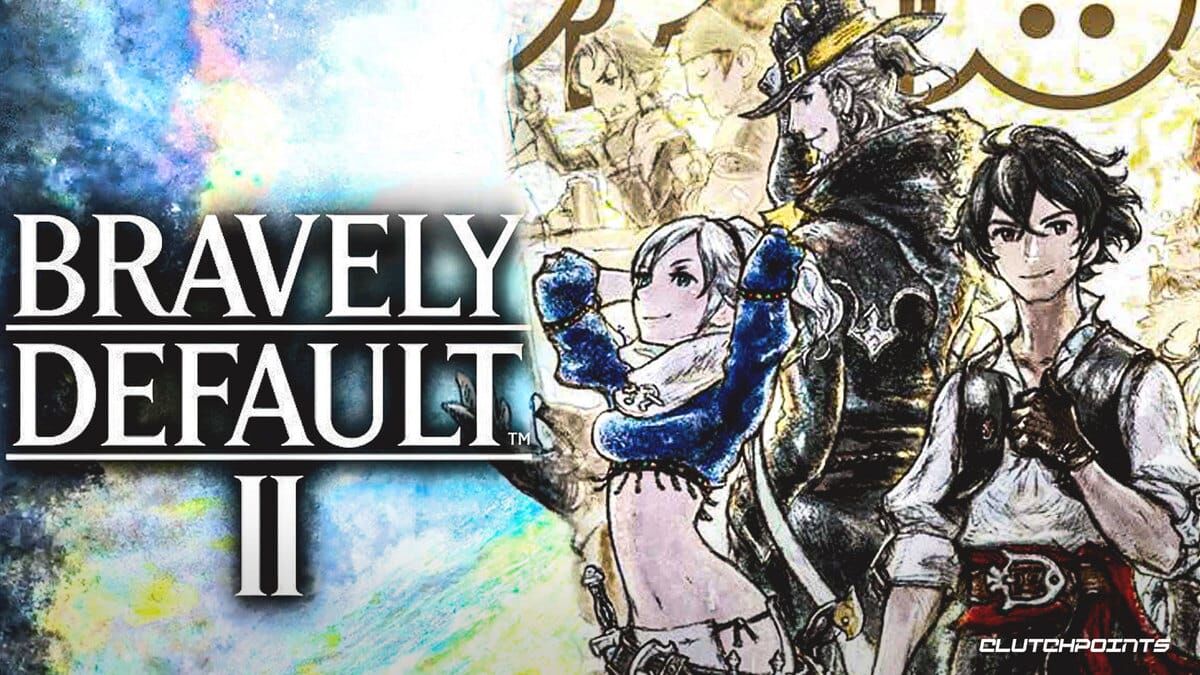 Release Date – February 26, 2021
Bravely Default II is not so much a sequel as it is a soft reboot of the entire series. Its plot is not directly connected to the stories of the other two games in the series. This new release expands on the already well-known elements of the game, giving it a fresh feel by bringing in new characters and a brand new story. While the name Bravely Default II suggests it's the second installment in the series, it's actually not. The 2015 3DS entry Bravely Second: End Layer struggled to impress longtime fans, receiving reviews complaining about storytelling misfirings and poor characters. Bravely Default II producer Tomoya Asano recently apologized for Bravely Second's shortcomings in a Famitsu interview, claiming that overcoming the issues of the previous game release was a core effort in this next title's design. Five years after the release of Bravely Second: End Layer, gamers are excited yet cautious to give the series another try. Not much is known about the plot of Bravely Default II, but you can play a demo of the game's "Brave and Default" battle mechanic now on the Nintendo eShop.
Developer: Square Enix
Available on Nintendo Switch
New Pokemon Snap 
Release Date – TBD
On June 17th last year, Nintendo released a teaser trailer revealing that a beloved Pokémon title was getting a bit of a face-lift for the Nintendo Switch. The aptly named New Pokemon Snap will have trainers exploring unknown regions, snapping glamour shots of the various wild Pokémon that inhabit these new mysterious lands. The original Pokémon Snap was first released for the Nintendo 64 in 1999 and, although it was re-released for the WiiU, it's fair to assume many gamers missed out on the chance to play due to the WiiU's poor console life.
While it is exciting that this classic is coming to the new gaming generation, more details past this gameplay trailer are scarce. With game delays being as common as they are during these uncertain and slower times, it isn't surprising that we don't have an exact release date. Expectations are high for a 2021 release and with pre-orders already available on Amazon, those expectations are more than reasonable.
Developer: Bandai Namco Nintendo
Available on Nintendo Switch
Elden Ring
Release Date – TBD
Okay, let's be real for a second. This action RPG made in collaboration with From Software and George R.R. Martin is one of the most eagerly awaited titles on this list, but it's also the least likely to see a 2021 release date. The creators of Bloodborne and Dark Souls mixed with a fantasy veteran like George R.R. Martin? Yeah, there's no need to guess why people are so excited for this game.
The biggest problem is that we have next to no information about what is going on with this release. Elden Ring has been in development since 2017, and all we've seen about the game so far is an announcement trailer and a short Game Awards 2020 mention after the game won Most Anticipated Game of the Year. Since then, we've had no real Elden Ring news to speak of, so we could be in for a long, long journey with this release. There is hope that the wait will be worth it, however. Xbox chief Phil Spencer told Gamespot that he's played quite a bit of the game and loved it. Hopefully the love continues into 2021 and fans can finally get their hands on some of the fantasy.
Developer: From Software
Available on PC, PS4, XBox One (per most recent announcement)