With Pacific Rim Uprising out this week, writer-director Steven DeKnight has been talking about the potential third film in the franchise. And beyond.
Speaking exclusively to FANDOM, DeKnight explained that what he has planned for the next instalment will make people go back and rewatch the first movie. And open the door for a crossover with the Godzilla and King Kong movies, which currently take place in Legendary's MonsterVerse.
Plans for Pacific Rim 3
Steven DeKnight: "When I was developing Uprising I was constantly taking notes about the next instalment. I wanted to make sure I was setting up various plots and storylines that if the franchise continued, I could continue to explore. If the box office was fantastic and suddenly we were green-lit for another movie, I didn't want to have painted ourselves into a corner and it be: "Now what do we do?" So we always approached this as if it were part two of a trilogy.
"In the next movie, I can't reveal too much, but there are some surprising elements that will make you look back on these two instalments with a bit of a different eye."
Potential Godzilla/King Kong Crossover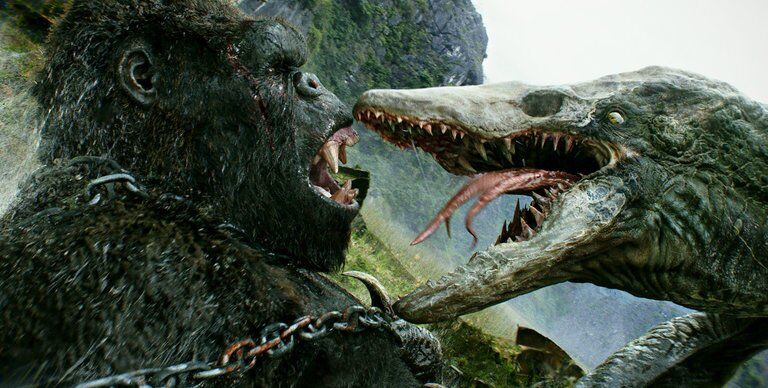 DeKnight: "This was always just my musings and what I would love to see as a fanboy. I remember seeing Destroy All Monsters for the first time growing up and my head practically exploded it was so awesome. I do have a plan to set it up so at the end of the third movie, Legendary has the option for a crossover down the line, if they choose to. Whether or not they will, I don't know. But I would love to see Jaegers and Kaiju interacting with Godzilla and Kong and all those classic giant monsters."
The Future of the Pacific Rim Franchise
DeKnight: "At the end of the third movie, if it goes as planned, the universe will expand to the size of a Star Wars or a Star Trek. So not only could you continue the canon movies but you could do offshoot movies and standalones. It would also lend itself very well to other forms. I think it's a little difficult to do a TV show based on this. Purely because of the expense of the CGI with the Jaegers and the Kaiju. It's not out of the question. But I think it would make a fantastic high-end animated series. There is a way to approach a TV series that would be a little bit different. But my hope is to take the franchise and expand it so it would live on in many different iterations for many years."
Pacific Rim Uprising hits UK and US screens this Friday (March 23).