The 2016 Fall TV season is here, unleashing upon the masses dozens of new and returning shows. We know it's not easy to keep track of them all, but don't worry, we're here to help with a preview of all the best fall TV shows you need to watch. Whether you like superheroes, comedies, dramas, or horror, we've narrowed down the list (there's still A LOT) to the top scripted shows of the season.
Here's our breakdown of all things new and noteworthy, along with the returning favorites you can't miss.
Drama Shows You Need to Watch
Chance (NEW)
Premieres Wednesday 10/19 on Hulu
Hugh Laurie (House) returns to TV this October 19 in the Hulu Original, Chance, in which he plays a doctor once more — but one that's entirely different than Gregory House, MD. The series follows Eldon Chance (Laurie), a forensic neuropsychiatrist who is reluctantly sucked into a violent and dangerous world of mistaken identity, police corruption and mental illness. After an ill-advised decision regarding an alluring patient who may or may not be struggling with a multiple personality disorder, Chance finds himself in the crosshairs of her abusive spouse, who also happens to be a ruthless police detective. In over his head, Chance's descent into the city's shadowy underbelly, all while navigating the waters of a contentious divorce and the tribulations of his teenage daughter, soon spirals into an ever-deepening exploration of one of mankind's final frontiers — the shadowy, undiscovered country of the human mind.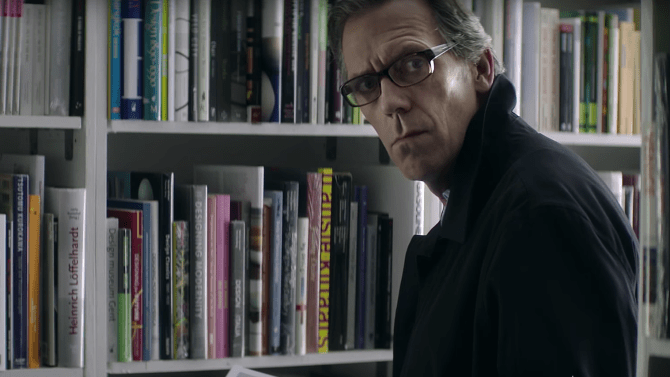 Atlanta (NEW)
Premieres Tuesday 9/6 on FX
Atlanta is getting a lot of hype, and for good reason. The new series, written by and starring Donald Glover, is funny, brutal, and surreal. If the series continues to be as good as its early episodes, it's a contender for best new show of the year. Glover is best known as his rap alter-ego Childish Gambino or as Troy from NBC's Community. Atlanta channels more of the former than the latter, though Glover has yet to rap on-screen. In interviews, Glover has described Atlanta as "Twin Peaks for rappers", and the description fits. On paper, Atlanta tells the story of cousins Earnest ("Earn") and Alfred ("Paper Boi") as they try to become famous rappers in Atlanta's booming hip-hop scene. While the cousins' rap careers are certainly the main plot thread, the show is deeper than that. In the first few episodes alone, Atlanta tackles mental health issues, police brutality, homophobia, and systemic racism.
This is Us (NEW)
Premieres Tuesday 9/20 on NBC
NBC's new family drama This Is Us is getting rave early reviews by critics. Hailed to be as personal as Parenthood and as interconnected as Lost, This Is Us takes a look at the lives of four families. Mandy Moore (A Walk to Remember), Milo Ventimiglia (Heroes, Gilmore Girls) and Sterling K. Brown (The People v. O.J. Simpson: American Crime Story) headline a remarkable ensemble cast that all seem to have something in common, including the same birthdays. This Is Us is being touted as a smart, modern dramedy that will challenge everyday presumptions about the people that we think we know.
Empire
Returns Wednesday 9/21 on FOX
FOX's top-ranked hip-hop drama continues as the battle for the soul of Empire Entertainment rages on. In season three, Lucious pursues his music legacy with his streaming service, while also clashing with his half-brother, Tariq (Morocco Omari), who is leading a federal task force investigating him. Cookie aims to start over, in pursuit of her own happiness – a series of flashbacks reveal how Loretha Holloway became Cookie Lyon and how Cookie met Lucious. Meanwhile, the Lyon brothers – Andre, Jamal, and Hakeem – all are determined to overcome the events of last season and move on, but the choices they face will become a battle for the soul of the Lyon family.
Designated Survivor (NEW)
Premieres Wednesday 9/21 on ABC
ABC's new Kiefer Sutherland series, Designated Survivor, is the story of Tom Kirkman, a low-ranking member of the President's cabinet, and the last guy anyone would expect to become commander-in-chief. But that's just what happens when there's a massive attack on Washington D.C., and he's the only surviving member of the cabinet. Now, President Kirkman must rally a terrified nation, contend with forces within the government who would push him toward war and do everything he can to determine who was really behind the devastating attack.
Speechless (NEW)
Premieres Wednesday 9/21 on ABC
Minnie Driver (Good Will Hunting) stars in the half-hour dramedy about a relentless mother, her differently-abled son and her unconventional family. The series pulls no punches, as it takes a personal look at the struggles of a wheelchair-bound young man who has cerebral palsy. While the world's perceptions of him and how the DiMeo family lives might be skewed, they decide to settle down and make friends in a new community.
Grey's Anatomy
Returns Thursday 9/22 on ABC
ABC's hit medical drama Grey's Anatomy is about to enter its 13th season. When the season kicks off, one of Grey Sloan's own will be in the hospital. This will set Bailey on a mission to discover what happened, calling all hands on deck for the doctors on staff. Meredith will continue to juggle her secrets, which will ultimately affect and possibly damage her relationships with Alex and Maggie. Richard will come to Jo's aid regarding a big decision and April and Catherine will clash over the new baby. Season thirteen will put relationships to the test and bring hidden things to light.
How to Get Away with Murder
Returns Thursday 9/22 on ABC
Academy Award-winning actress and Suicide Squad front-woman Viola Davis is back for season three of ABC's How to Get Away with Murder. With Wallace Mahoney's murder unsolved and Frank's whereabouts unknown, the "Keating 5" will struggle to move on with their lives as they enter into their second year of law school. Annalise's reputation at Middleton University is on the line, so she creates a criminal law clinic where the students will compete to try their own pro bono cases. Annalise also wrestles with a decision involving Frank that could change everything.
Pitch (NEW)
Premieres Thursday 9/22 on FOX
FOX is throwing an unexpected curveball with Pitch, one of the most promising new dramas of the fall. The flashy series, produced in collaboration with Major League Baseball, follows a young pitcher who becomes the first woman to play professional baseball at the highest level. Under the Dome's Kylie Bunbury is Ginny Baker, and Mark-Paul Gosselaar (yup, Zack Morris!) is team captain, Mike Lawson. Ali Larter (Heroes) plays a cutthroat agent. Mo McRae (Sons of Anarchy) is Ginny's old friend and new teammate. Mark Consuelos (All My Children) plays the team's president, and Dan Lauria (The Wonder Years) plays the coach.
Conviction (NEW)
Premieres Monday 10/3 on ABC
ABC is bringing Agent Carter star Hayley Atwell back to television this fall. Instead of playing a British spy like she did in the Marvel universe, Atwell will be playing Hayes Morrison, the former First Daughter. In order to clean up her party girl image, Hayes will be assigned to New York City's Conviction Integrity Unit. She will lead a team of lawyers and investigators to comb through possible mistrials and wrongful convictions. Hayes boasts an impeccable American accent and a cavalier attitude about life, but the possible innocence of these cases will get under her skin in a way that might actually give her a sense of purpose again.
Pure Genius (NEW)
Premieres Thursday 10/27 on CBS
From Parenthood creator Jason Katims, Pure Geniuss is a new CBS medical drama with a Silicon Valley twist. Dermot Mulroney stars as a veteran surgeon who finds himself summoned to a cutting-edge medical facility, created by young tech billionaire James Bell (Augustus Prew), where only the rarest and most insurmountable medical conditions are treated. But Mulroney's Dr. Wallace soon discovers that Bell's act of innovative benevolence has a hidden motivation: He's trying to save his own life.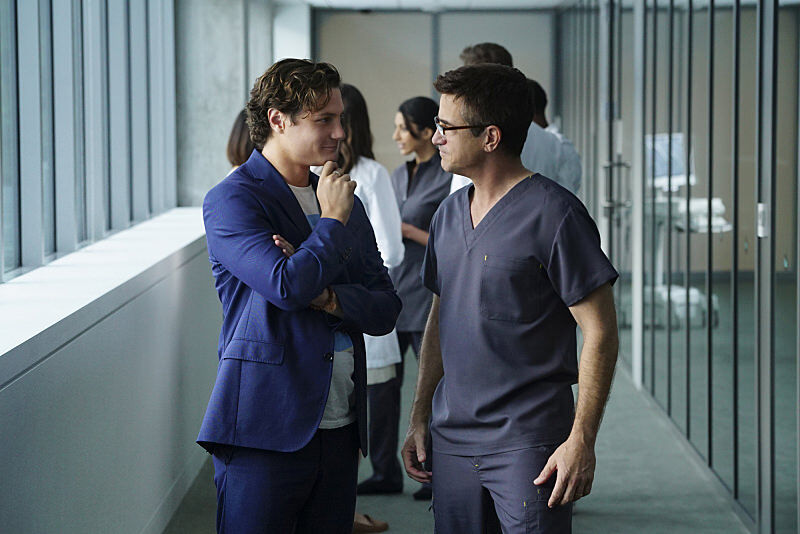 The Crown (NEW)
Premieres Friday 11/4 on Netflix
Great Britain's current Queen has sat on the throne for over sixty years. When Queen Elizabeth II was a little girl, her father, King George VI, ruled the British throne during the perils of World War II, alongside British Prime Minister Winston Churchill. The future queen of England grew up in this tumultuous period and soon succeeded her father to the crown. This new 10-part series from Netflix will explore this period in British history and the unique upbringing of the girl who would become queen. The Crown debuts in November and stars Claire Foy (Little Dorrit), Matt Smith (Doctor Who), John Lithgow (3rd Rock From the Sun), Jared Harris (Sherlock Holmes: A Game of Shadows) and Vanessa Kirby (Everest).
The Affair
Returns Sunday 11/20 on Showtime
Showtime's The Affair could've been just another steamy cable drama, but the show's innovative storytelling format — presenting the same events through the eyes of multiple characters with varying interpretations — has elevated it above the rest. After doubling perspectives last season, The Affair is set to add another game-changing twist in season three. There will be a fifth perspective added to the mix: a new character named Juliette, played by French actress Irene Jacob. Juliette is, wait for it… yet another new love interest for Dominic West's Noah. Will this guy ever learn?
Horror Shows You Need to Watch
American Horror Story: Roanoke
Returns Wednesday 9/14 on FX
FX's horror anthology series returns with a brand new theme centering on one of the greatest American historical mysteries, the disappearance of the Roanoke Colony in the 1590s. Told in the form of a paranormal documentary titled My Roanoke Nightmare, the story follows a husband and wife (played by Sarah Paulson and Cuba Gooding Jr.) who leave California for North Carolina after a brutal assault. Naturally, strange occurrences begin as soon as they've settled into their new home. The season six cast also includes Kathy Bates, Angela Bassett, Wes Bentley, Matt Bomer, and Lady Gaga.
Ash vs. Evil Dead
Returns Friday 9/23 on Starz
Listen up, you primitive screwheads, horror can be fun, too! Ash vs. Evil Dead is back and it's definitely looking gorier than ever. The second season of the Starz series promises to be a further continuation of everything fans loved about Sam Rami's twisted Evil Dead trilogy, and we're eager to see what's in store. Bruce Campbell just keeps getting better, and fans will be delighted to learn about two casting additions: Ted Raimi and Lee Majors (!) will be joining the fun.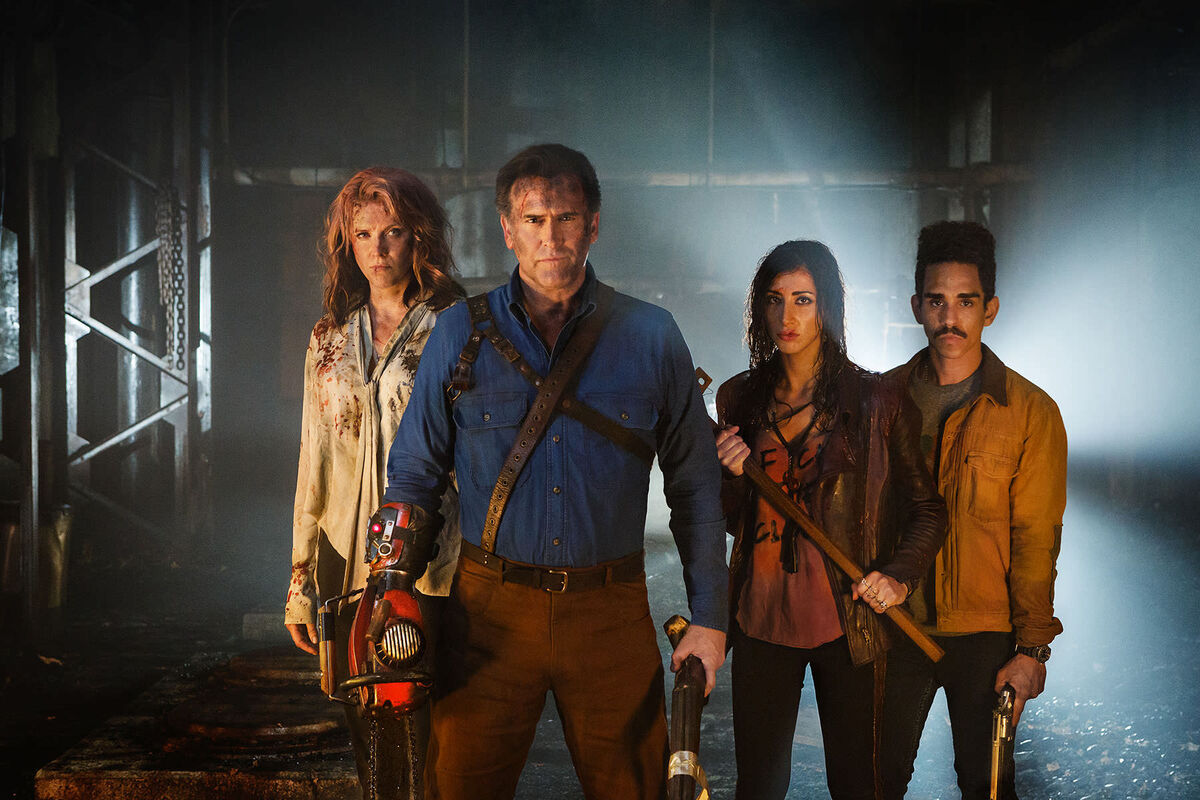 The Exorcist (NEW)
Premieres Friday 9/23 on FOX
It can't be easy following up one of the most terrifying and disturbing films ever made, but FOX is giving it a go with their new horror series, The Exorcist. The story mainly concerns two priests, played by Alfonso Herrera and Ben Daniels. When Father Tomas Ortega is approached about a possible demonic possession, he finds himself having visions of an exorcism being performed by an unfamiliar priest named Father Marcus. Geena Davis' character Angela Rance has lost her husband to Alzheimer's disease and now her rebellious daughter is showing signs of being influenced by dark forces. The first episode was screened at Comic-Con — it's a dark, creepy engrossing effort with at least a few scares that will make you jump.
The Walking Dead
Returns Sunday 10/23 on AMC
Who did Negan kill!? We'll finally know when The Walking Dead returns on October 23. In addition to Jeffrey Dean Morgan chewing up the scenery and swinging Lucille, fans can expect plenty more delights in season seven. We'll get our first glimpse of The Kingdom, a group from the comics which features fan-favorite character King Ezekiel and his pet tiger. Executive Producer Gale Ann Hurd teased an expanding Walking Dead universe during the show's Comic-Con panel in July. "We're going to find more people we haven't met living in the apocalypse. We're meeting both friend and foe," she said. We'll also get updates on what's going on with characters outside of the main conflict like Morgan, Carol, Tara and Heath.
Sci-Fi and Fantasy Shows You Need to Watch
Lucifer
Returns Monday 9/19 on FOX
Lucifer returns to FOX with some mommy issues this season, as his once imprisoned mother is now loose on the Earth. Her presence will cause Lucifer to be completely off-balance, creating an opportunity for Tom Ellis to be even more charming than ever. Amenadiel is still injured, Maze is missing and when she returns she won't be very forthcoming about her whereabouts. Season two of the DC comic-based show picks up mere days after the season one finale and the momentum will stay strong throughout the entire season.
Star Wars Rebels
Returns Saturday 9/24 on Disney XD
Star Wars Rebels returns for a dynamic third season. Having established a secret base on Atollon, the Ghost crew, now led by a more powerful Ezra, strengthens the rebel fleet by acquiring new resources and recruits eager to stand against the Empire. Imperial efforts to eliminate the rebellion are now being led by Grand Admiral Thrawn, whose strategic and tactical insights make him a threat unlike any they have faced before. In season three, Ezra and Sabine take on new roles and challenges as the rebels prepare for their biggest mission yet—a direct assault on the Empire.
Once Upon a Time
Returns Sunday 9/25 on ABC
Once Upon a Time's fifth season is bringing all the characters from the land of untold stories. These characters whose stories have been lost in the sands of time will be explored to the fullest. This includes Disney favorites Aladdin, Princess Jasmine, and Jafar. The Evil Queen is also returning this season, now that Regina has split her good and wicked personalities in two. Can Regina conquer the darkness she has battled all her life? Will Emma and Hook be able to maintain their happiness, now that they have both gone to hell and back for one another? Who else will appear from this forgotten realm?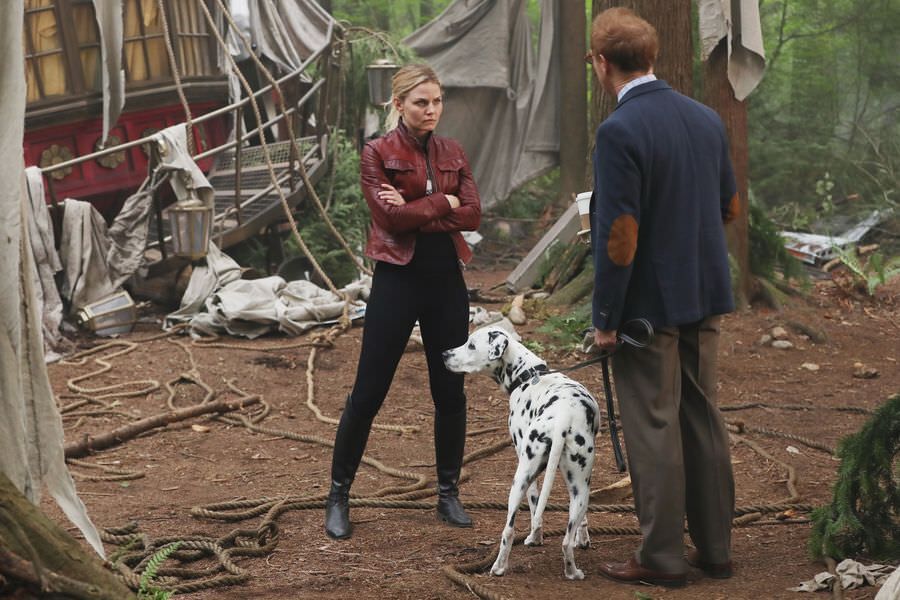 Westworld (NEW)
Premieres Sunday 10/2 on HBO
Westworld is easily one of the most hyped new shows to be premiering this season. From the visionary minds of Jonathan Nolan (The Dark Knight), Lisa Joy (Pushing Daisies) and JJ Abrams (Star Wars: The Force Awakens), Westworld is a dark odyssey about the dawn of artificial consciousness and the evolution of sin. The series will explore a world in which every human appetite, no matter how noble or depraved, can be indulged. The series boasts an all-star cast that includes Sir Anthony Hopkins, Tessa Thompson, Luke Hemsworth, James Marsden, Ben Barnes, Ed Harris, and Thandie Newton.
Timeless (NEW)
Premieres Monday 10/3 on NBC
What happens when a man from our time goes back to the 1940s to alter the timeline? That is the question Timeless will be answering during its premiere season. A soldier (Matt Lanter), a historian (Abigail Spencer), and a scientist (Malcolm Barrett) are tasked with traveling back in time to stop Garcia Flynn (Goran Visnjic) from damaging the timeline. They will follow him first to the destruction of the Hindenburg in 1937. The series will then take this unconventional band of time travelers all over the world to various points of significant world history.
Frequency (NEW)
Premieres Wednesday 10/5 on The CW
Frequency mixes time travel into a unique family drama that asks the question, "If you can communicate the with past, can you change the future?" Based on the father/son Dennis Quaid/Jim Caviezel film of the same name, the series stars Peyton List and Riley Smith as a daughter and father separated by time. Through a mysterious circumstance, List is able to communicate with her father in the past. In an effort to save his life, she ultimately changes her own timeline, plunging her into a vast murder-mystery case.
Supernatural
Returns Thursday 10/13 on The CW
During Supernatural's twelfth season, Sam and Dean are set to take on Hitler. The enigmatic Thule Society will be returning this season with the sole purpose of resurrecting the dead dictator. Surprisingly Crowley and Castiel will be teaming up this season for what the cast is calling an epic '70s/'80s roadtrip comedy. They'll be teaming up to track down the nefarious and mischievous Lucifer.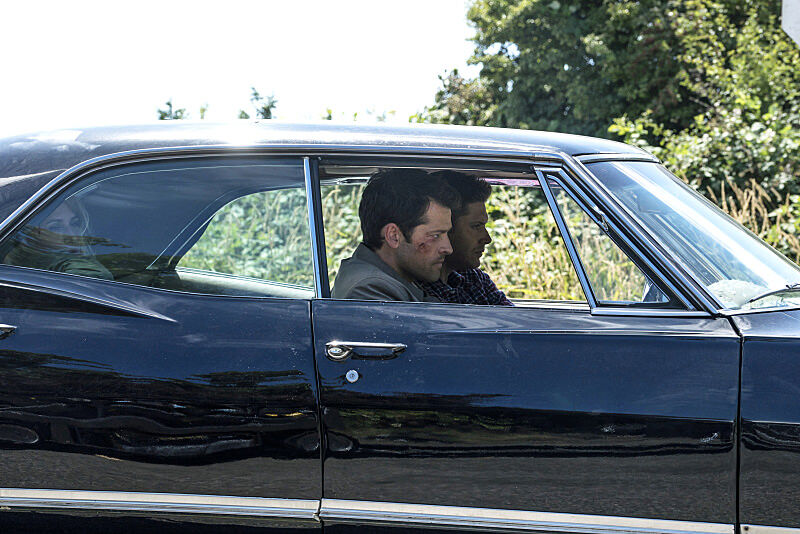 The Vampire Diaries
Returns Friday 10/21 on The CW
The Vampire Diaries is gearing up for its eighth and final season, kicking off this fall. The series, which has launched the careers of Nina Dobrev, Paul Wesley, and Ian Somerhalder has been a staple series on The CW for over eight years. The final season is set to explore the dark sides of both Damon and Enzo. It will also lead Bonnie on a journey to see if she can regain her magic.
Dirk Gently's Holistic Detective Agency (NEW)
Premieres 10/22 on BBC America
The series is an adaptation of Douglas Adams' (Hitchhiker's Guide to the Galaxy) wildly successful comic novels, Dirk Gently's Holistic Detective Agency, the comedic thriller that follows the bizarre adventures of eccentric "holistic" detective Dirk Gently (Samuel Barnett) and his reluctant assistant Todd (Elijah Wood). Beginning this season, Dirk and Todd crawl their way through a wild mystery, crossing paths with a variety of wacky and dangerous characters. Each episode in the series will bring them a few seemingly random steps closer to uncovering the truth of the mystery.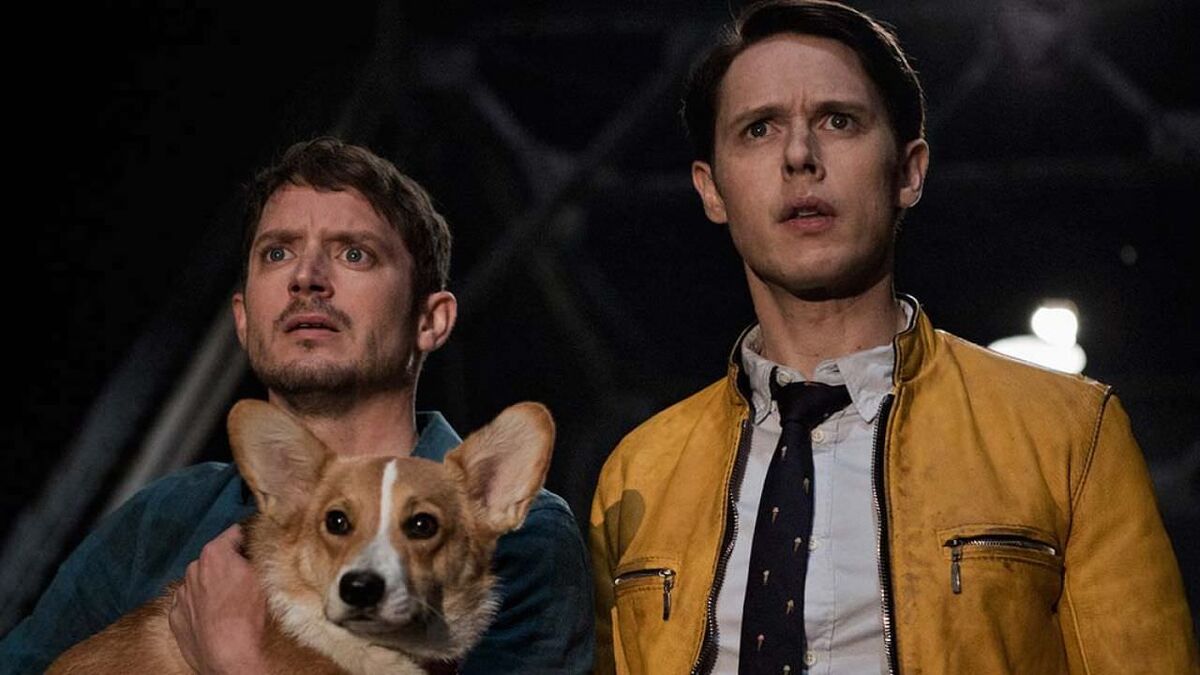 Superhero Shows You Need to Watch
Gotham
Returns Monday 9/19 on FOX
FOX's proto-Batman series returns for a third season, and the stakes are higher than ever, as supervillains more ambitious and depraved are introduced, and a realignment of alliances shakes up the fight for power in Gotham City. Expect Gordon to go full bounty hunter mode as he tracks down Hugo Strange. Comic fans can look forward to the introduction of the Court of The Owls, Mad Hatter/Jervis Tetch, and the Tweed Brothers — not to mention the rebirth of Poison Ivy into an older, more powerful villainess. Meanwhile, Bruce discovers more secrets about his parents' murders.
Arrow
Returns Wednesday 10/5 on The CW
Season five of Arrow promises to introduce new characters and bring full circle things that were established in season one. This final year of flashbacks will reveal how Oliver became a Bratva Captain and how he got his famous tattoo. In current times Oliver will be waging war to protect Star City on two fronts, both as the Green Arrow and Mayor Queen. With Diggle and Thea off the team, Oliver and Felicity will be training a group of new heroes, including Wild Dog, the Vigilante, Artemis and Mr. Terrific. Oliver will also have to face off against his greatest foe yet, an unknown and masked force named Prometheus.
Agents of S.H.I.E.L.D.
Returns Tuesday 9/20 on ABC
Marvel's hit superhero espionage series kicks off its fourth season with a new threat and a new director. Coulson and his team of agents will not only be on the hunt for rogue Inhuman Daisy but they will come face to face with the mysterious Ghost Rider – a young man empowered by a devilishly dark force. With HIVE neutralized and Hydra destroyed, S.H.I.E.L.D. will become a completely different kind of superhero task force this season. May, Coulson, Fitz, Simmons and Mack will all have to find their place in a world where S.H.I.E.L.D. is legitimized and the Sokovia Accords pose a real threat to their superhero allies.
Luke Cage (NEW)
Premieres Friday 9/30 on Netflix
Joining Daredevil and Jessica Jones on Netflix, Luke Cage is set to be a refreshing take on Marvel's superhero shows. Set in Harlem, Luke Cage will explore city politics, racial tensions, and the dirty dealings of the man who would run Harlem, Cottonmouth. More of Luke's backstory will be explored, including how he became the "man with unbreakable skin." From what we've seen so far, Luke Cage is looking like a cross between The Wire and City of God, with a dynamic cast and a soundtrack fit for any unbreakable hip-hop superhero.
The Flash
Returns Tuesday 10/4 on The CW
When The Flash returns for season three this fall, everything will be different. Barry's mother will be alive, Cisco will be a billionaire, and Barry Allen will not be the Flash. This is not the world that Barry anticipated when made the decision to save his mother's life in the season two finale. In this world, also known as Flashpoint, Wally West is Central City's speedster and the Reverse Flash is behind bars. A hidden threat will also loom this season, someone who could be taking advantage of the changes Barry has made to the timeline. Multiple villains will also make appearances this season including Mirror Master, Doctor Alchemy, and Savitar.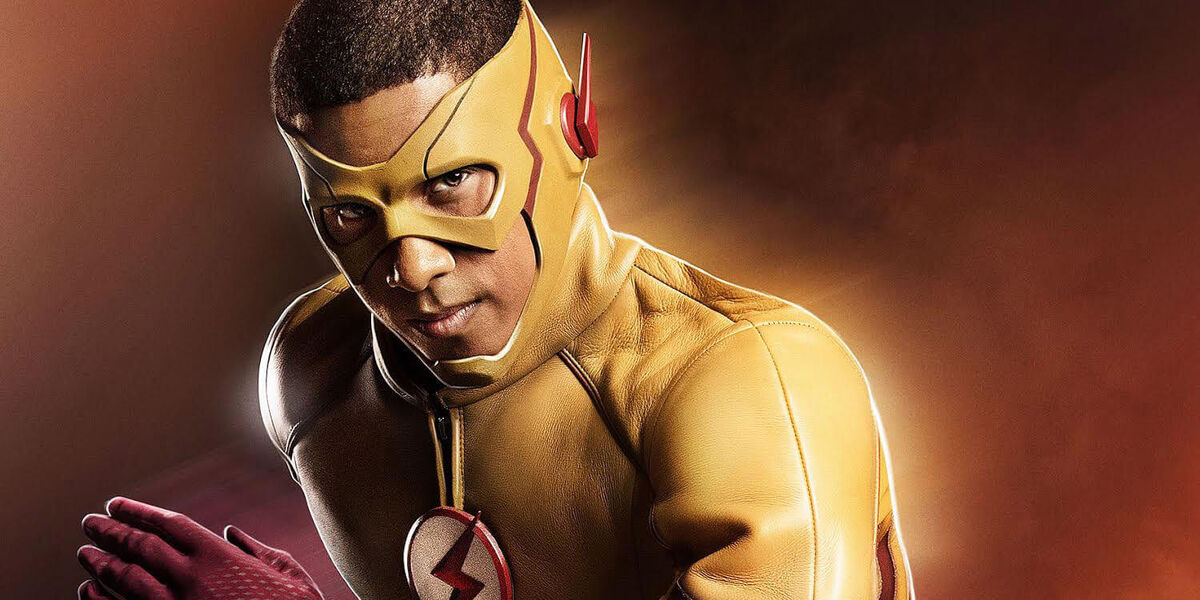 Legends of Tomorrow
Returns Thursday 10/13 on The CW
With the threat of Vandal Savage neutralized and the Time Masters gone, Rip Hunter and the Legends will have to take on a new role this season: gallivanting throughout space and time to prevent catastrophes. This will include helping the Justice Society of America stop what season two is calling the Legion of Doom — a team that consists of Damien Darhk, Malcolm Merlyn, Captain Cold, and Eobard Thawne. The Legion of Doom will attempt to stop the Legends from doing what they do best: save and protect the timeline. New Legends will also be joining the team, including Star Girl, Citizen Steel, and a previous incarnation of Vixen.
Supergirl
Returns Monday 10/10 on The CW
Supergirl begins her new season on a new network, The CW. This network shift promises to allow for even more crossovers with The Flash, Arrow, and Legends of Tomorrow, including the highly anticipated Flash musical episode and a four-part DCTV crossover this fall. This season Kara will get a new boss, Winn will get a new job at the DEO, and audiences will finally get to meet Superman. Superman will make his debut in the season two premiere, as Project Cadmus targets both Kryptonian cousins for destruction. Lena Luthor is also anticipated to join the show this season as Lex Luthor's successor and new CEO of LuthorCorp.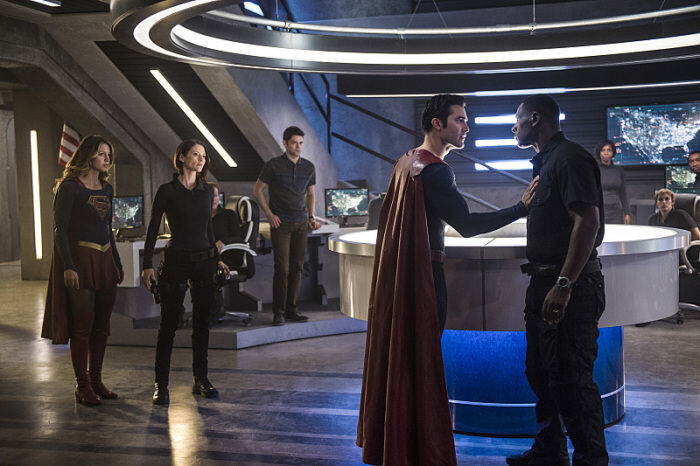 Comedy Shows You Need to Watch
Brooklyn Nine-Nine
Returns Tuesday 9/20 on FOX
FOX's ensemble police comedy, Brooklyn Nine-Nine, is back for a fourth season following the further exploits of Detective Jake Peralta (Andy Samberg) and his loveable colleagues in the 99th precinct. One of the best things about this show are the impressive guest stars who pop in for the LOLs. Season four will be no different with Maya Rudolph, Ken Marino, Rhea Perlman and Jorma Taccone already confirmed. The episode you REALLY can't miss comes October 11 when Brooklyn Nine-Nine crosses over with New Girl in back-to-back episodes. Shared universe confirmed!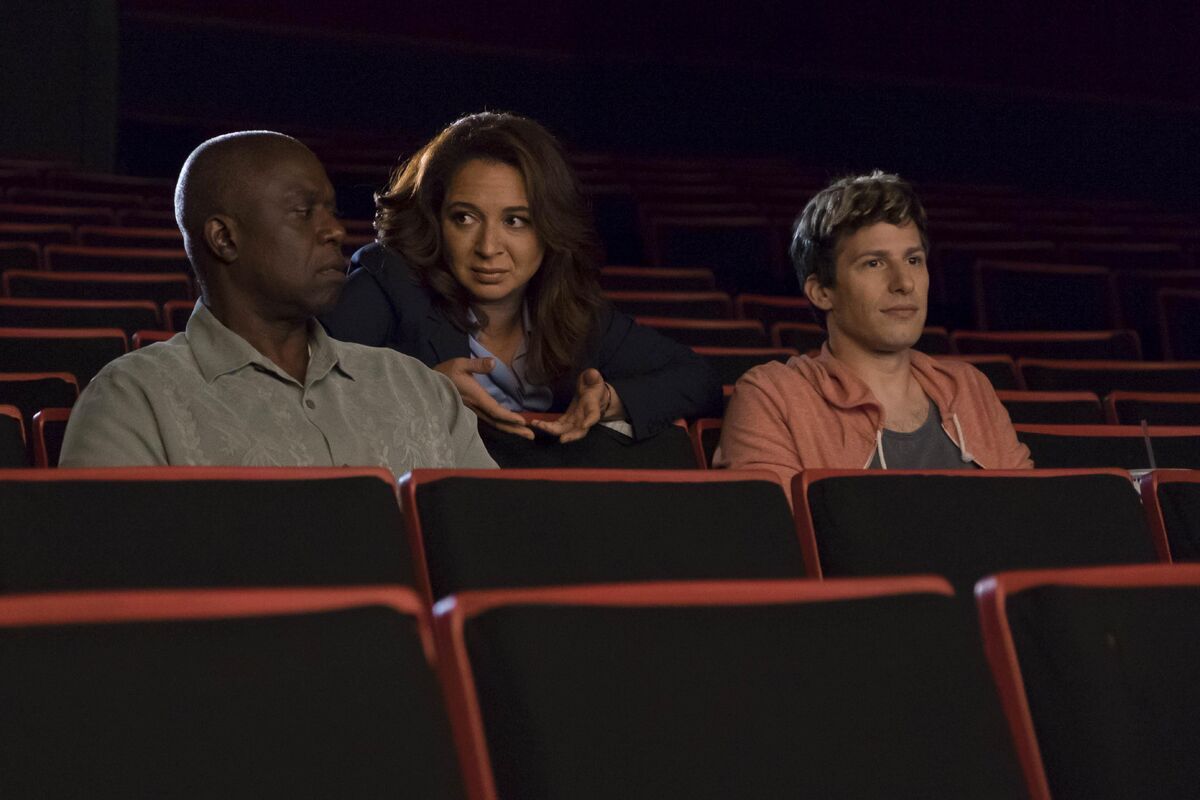 Crazy Ex-Girlfriend
Returns Friday 10/21 on The CW
Crazy Ex-Girlfriend, The CW's romantic-dramedy musical hit, returns with Rebecca (Rachel Bloom) as much of a hot mess as ever. At the end of season one, she'd finally gotten back with Josh, her teenage boyfriend and the object of her obsession. But she just couldn't keep it together, and soon admitted that she'd basically stalked him and moved all the way to New York to find him. Judging from the glimpses we've seen of the season two, that might not have been a total dealbreaker. We'll find out when Crazy Ex-Girlfriend returns in October.
The Big Bang Theory
Returns Monday 9/19 on CBS
You can't stop CBS's geek-comedy monster hit, The Big Bang Theory, which is back for its 10th season. In the run-up to Leonard and Penny's wedding, Sheldon's mother and Leonard's father share a night together, making things awkward for everyone. Penny's family arrives for the ceremony and, in one of the most anticipated moments of the show, we finally meet her anxiety-ridden mother, played by Katey Sagal (8 Simple Rules, Married With Children), and her drug-dealing brother, played by 30 Rock star Jack McBrayer.
Gilmore Girls: A Year in the Life
Premieres Friday 11/25 on Netflix
Everyone's favorite quick-witted mother-daughter pair return this November in Netflix's Gilmore Girls revival, the four-part Gilmore Girls: A Year in the Life. Lorelai and Rory, along with matriarch Emily, grapple with change and the complicated bonds of family over the course of four 90-minute episodes which are themed to the season of the year. Richard has passed, and Luke and Lorelai are still an item — though their status isn't what you'd expect after all this time. Fan-favorite Stars Hollow regulars like Melissa McCarthy's Sookie and Sean Gunn's Kirk are returning. But will Rory have a love interest? That's the burning question.
The Good Place (NEW)
Premieres Monday 9/19 on NBC
NBC's The Good Place has the most buzzworthy leads of any new comedy this season, with Kristen Bell and Ted Danson starring in the fantasy sitcom. Bell's character wakes up in a surreal version of the afterlife where she realizes she's actually been mistaken for someone else. "Kristen makes being a bad person really charming," says series director Drew Goddard. And don't be surprised if the show's faux cursing — it's full of pseudo-swears like "Fork yes!" — are appropriated into pop culture vernacular.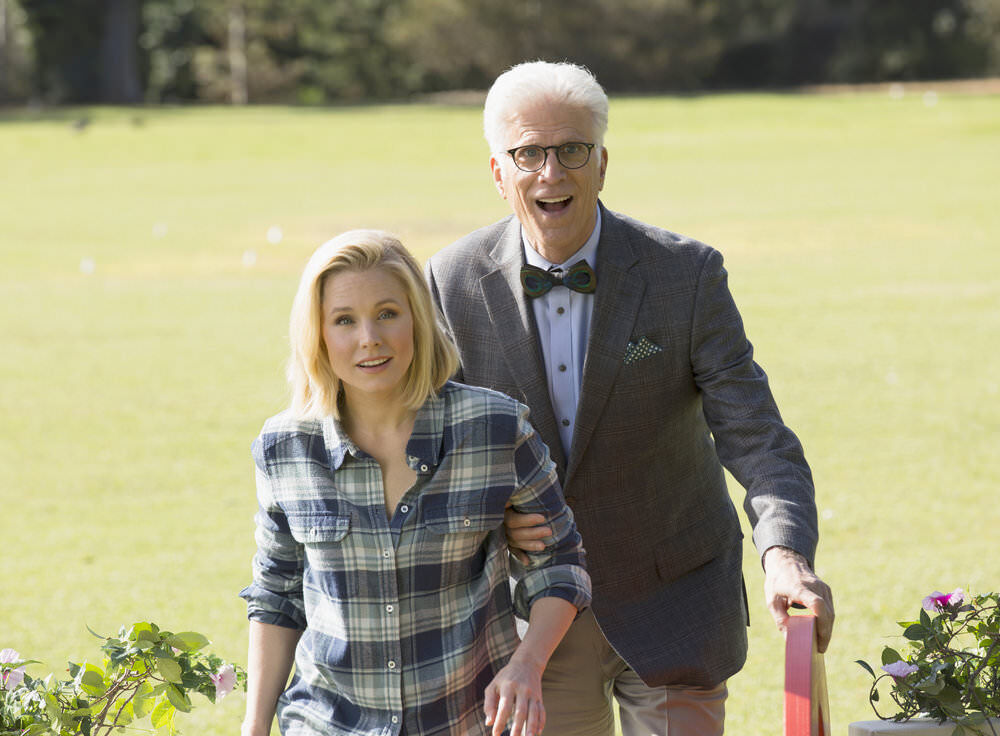 The Mindy Project
Returns Friday 10/4 on Hulu
Heading into its second season as a Hulu Original, The Mindy Project is set to reveal which of Mindy's love interests she'll choose to be with in the season premiere: Will it be Danny (Chris Messina) or Jody (Garrett Dillahunt)? But there's a new player on the scene in the form of Jack Davenport, who plays an English actor, known as the "bad boy of the West End," who takes an interest in Mindy. Mindy fans are getting 16 episodes this season, with new ones available to stream each week.
Jane the Virgin
Returns Monday 10/17 on The CW
The season three premiere of Jane the Virgin picks up on the same day as the season two finale which, as fans will no doubt recall, ended with Michael being shot. This season, according to showrunner Jeannie Snyder Urman, will center around the idea of growing up. We'll find out Michael's fate in the first episode, and later learn who the father of Xo's baby is and whether or not she'll keep it. There's also word that later this season, Jane may be a virgin no more. Ay, Dios mio!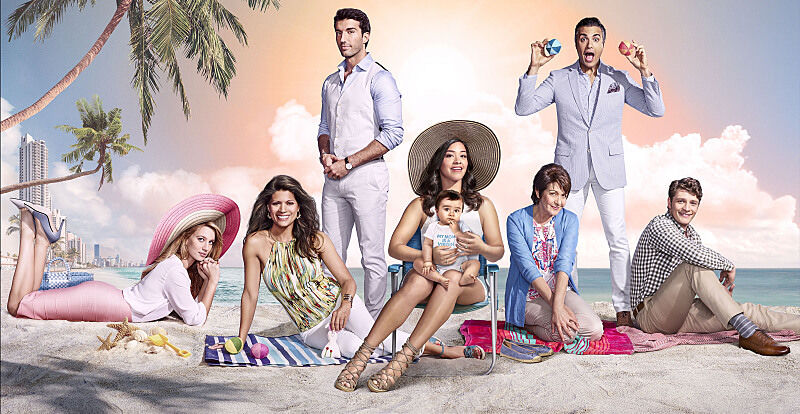 Modern Family
Returns Wednesday 9/21 on ABC
After recent trips take the Dunphys to New York; Mitch, Cam and Lily to the Midwest; and Jay, Gloria, Manny and Joe to Juarez, Mexico; the Pritchett-Dunphy-Tucker clan reunites in its eighth season premiere with all of the families converging at home for Father's Day. Season eight finds Claire struggling with work, Phil enjoying more hobbies, Gloria expanding her hot sauce business, Alex catching mono at college, and Mitch and Cam dealing with a stream of interesting characters in their upstairs rental unit.
New Girl
Returns Tuesday 9/20 on FOX
Last season on New Girl, Schmidt and Cece tied the knot, while Jess contemplated her renewed romantic feelings for Nick. Meanwhile, Winston was trying to get his cat into the movies and pursuing his police partner love interest, Aly. When the show returns, Nick is back from a summer in New Orleans, while Jess does everything she can to avoid dealing with her feelings for him. Other storylines this season include Jess and Cece campaigning for presidential candidate Hillary Clinton, Winston teaching Nick the art of phone sex and Nick writing a new novel. Zooey Deschanel makes her directing debut with the first episode. And fans should mark their calendars for an epic New Girl/Brooklyn Nine-Nine crossover episode on October 11.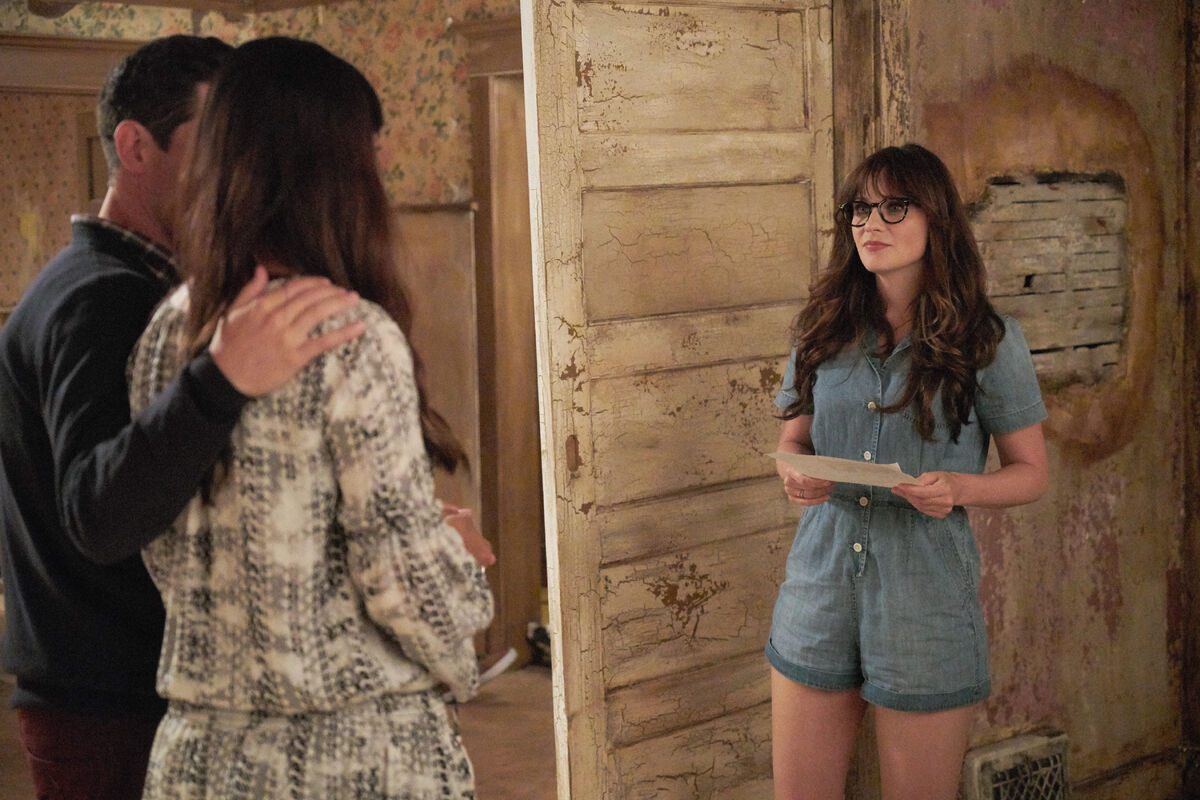 Scream Queens
Returns Tuesday 9/20 on FOX
For the second season of Ryan Murphy's Scream Queens, the series graduates from the college campus and into an all-new location where a terrifyingly funny murder mystery will begin once again. This time, the show will be set in a hospital, where some of the most fascinating and bizarre medical cases are under observation. Your favorite over-the-top characters are back, along with some new additions: Taylor Lautner, John Stamos, and Jerry O'Connell play the doctors of the mystery-ridden hospital.
South Park
Returns Wednesday 9/14 on Comedy Central
Now in its 20th season, South Park's absurdist humor, over-the-top gags, and scathing social commentary are as sharp as ever. For example, in the season premiere, J.J. Abrams retools the national anthem (allowing people to sit or stand), while Mr. Garrison schemes to throw the election for Hillary Clinton. Meanwhile, at South Park Elementary, Cartman is seemingly trolling the girls on the school message board, but the real troll's identity is much more shocking.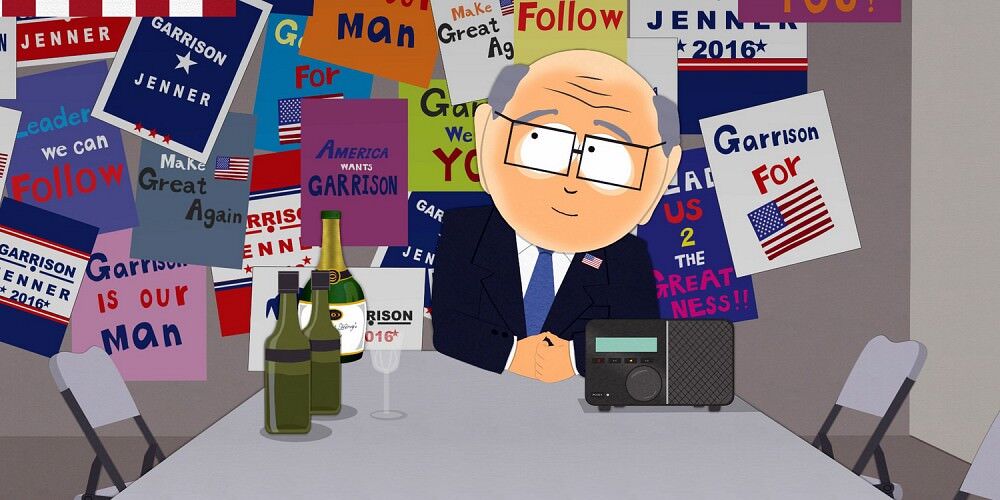 Shameless
Returns Sunday 10/2 on Showtime
Fiona, Frank and the rest of the Gallagher clan are back when Shameless returns in October. Star Emmy Rossum makes her directing debut with the fourth episode this season, as her character adjusts to running the diner. Meanwhile, Frank disowns the family, Lip returns from rehab with a new outlook on life, Ian runs into relationship trouble, and Debbie goes to extreme (criminal) measures to provide for her baby. And if all that wasn't "shameless" enough, Kevin, Viv, and Svetlana start a topless maid service.
Son of Zorn (NEW)
Premieres Sunday 9/25 on FOX
FOX's Son of Zorn is a live-action/animated family comedy that follows an animated warrior (Zorn, voiced by Jason Sudeikis) from an island in the Pacific Ocean who returns to Orange County to win back his live-action ex-wife Edie (Cheryl Hines) and teenage son, Alangulon aka Alan (Johnny Pemberton). SNL vet Tim Meadows plays the live-action Craig, Edie's fiancé. Zorn is a warrior who has an affinity for hot pockets and drinking the blood of his fallen enemies out of their children's skulls. He gets a job at a company called Sanitation Solutions to assimilate into the live-action world and reconnect with his family. It's a safe bet that Son of Zorn isn't like anything else on TV this fall.
Crime Shows You Need to Watch
Blindspot
Returns Wednesday 9/14 on NBC
When Blindspot's debut season wrapped last spring, Weller's father revealed on his deathbed that Jane Doe could not be Taylor Shaw because he killed her 25 years ago. This revelation caused Weller to arrest Jane in a shocking finale cliffhanger. When season two returns, Jane will have been in custody for months, having endured torture and interrogation at the hands of the CIA. This season Jane will again be forced to decide whether she wants to work for or sabotage the FBI. Her relationships with Weller and the team will be tested, especially as they dig deeper into the mysterious Orion project.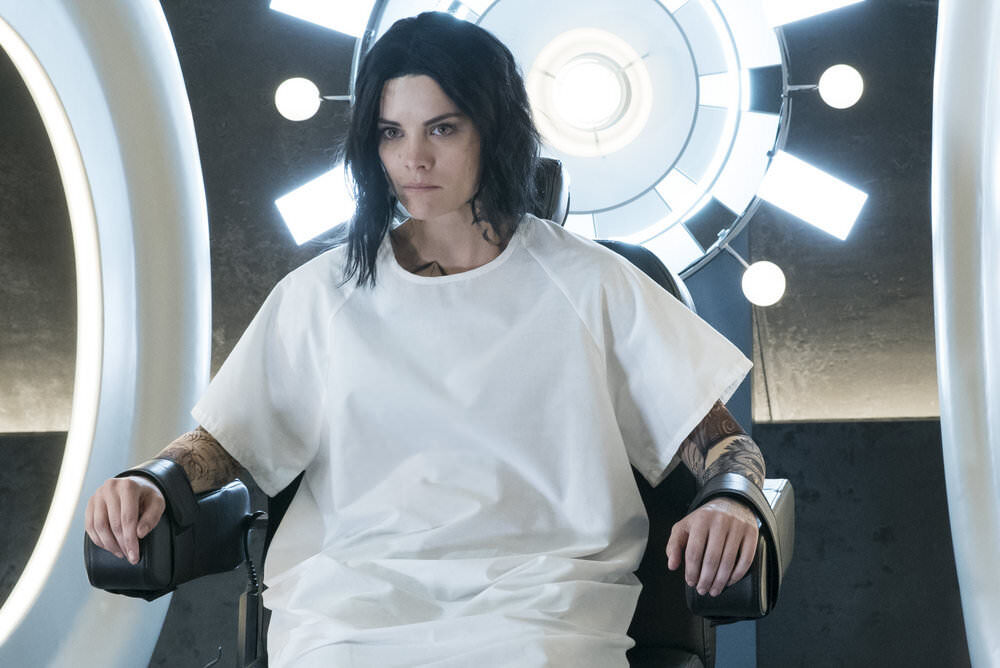 The Blacklist
Returns Thursday 9/22 on NBC
The shocking season three finale revealed two key secrets: that Liz Keene was alive and that Reddington was not her father. These revelations will throw season four into a tailspin, prompting both Liz and Red to question everything they know about each other. Reddington's trust in Mr. Kaplan has been shattered, his trust in Liz and Tom has been tested, and now he has to rescue them and baby Agnes from the man claiming to be Liz's father: Alexander Kirk. With Reddington's trust shattered and family in mortal danger, this might just be The Blacklist's bloodiest and most intense season yet.
Blue Bloods
Returns Friday 9/23 on CBS
Just when Danny thought he was off the hook for killing serial killer Thomas Wilder, new evidence will be brought to light during the season seven premiere of Blue Bloods. Danny's world will be rocked when Robert Lewis from the Attorney General's office obtains new evidence against him in the self-defense shooting case of Wilder. Jamie and Eddie will be called upon to respond to a car crash involving a high-profile drunk driver, and Frank will get an interesting question from Grace Edwards (Lori Loughlin), the wife of a slain police officer. Can he keep her only son out of the police force? A new job opportunity is also ahead for Jamie this season.
Criminal Minds
Returns Wednesday 9/28 on CBS
Criminal Minds kicks off its twelfth season during the aftermath of the season eleven finale prison break. During the premiere, ew recruit Agent Luke Alvez (Adam Rodriguez) and the Behavior Analysis Unit team will track down a killer who escaped prison with 13 other convicts at the end of last season. Fan-favorite Emily Prentiss (Paget Brewster) is also joining the cast as a series regular this season, due to the untimely departure of series lead Thomas Gibson.
Elementary
Returns Sunday 10/2 on CBS
Everyone's favorite consulting detective partners are back for a bold fourth season. In the season premiere, Sherlock and Watson assist the NYPD in tracking down a serial bomber who has become active again after being dormant for six years. Watson will seek out help from Shinwell Johnson, a former patient whose life she saved when she was a surgeon. And after multiple seasons of mystery and mayhem, Sherlock will continue to question if Joan is fulfilled by her detective career with the enigmatic supersleuth.
Law & Order: SVU
Returns Wednesday 9/21 on NBC
One of television's longest running series, Law & Order: SVU is back for its 18th season on NBC. When the season premieres, a young boy will be found wandering alone in Central Park. The search for his parents will lead to startling evidence of a planned mass casualty event in the city. As the SVU team works with the joint-terrorism task force to find the suspects and the motive, Lt. Benson will also convince Barba to address the allegations of rape and torture the boy's mother discloses. The season promises to continue to dive into current topics like rape, wrongful conviction, and serial terrorism.
Quantico
Returns Sunday 9/25 on ABC
Quantico's freshman season led viewers on a wild goose chase, through a maze of misdirection that resulted in a massive betrayal by Alex Parrish's most trusted mentor. Classmates were killed, loyalties were forged, tested, and ultimately broken. Alex discovered hidden truths about her father and walked through fire to defend her innocence. Season two will transition from the FBI to the CIA, where Alex's complete allegiance to the truth will be greatly tested.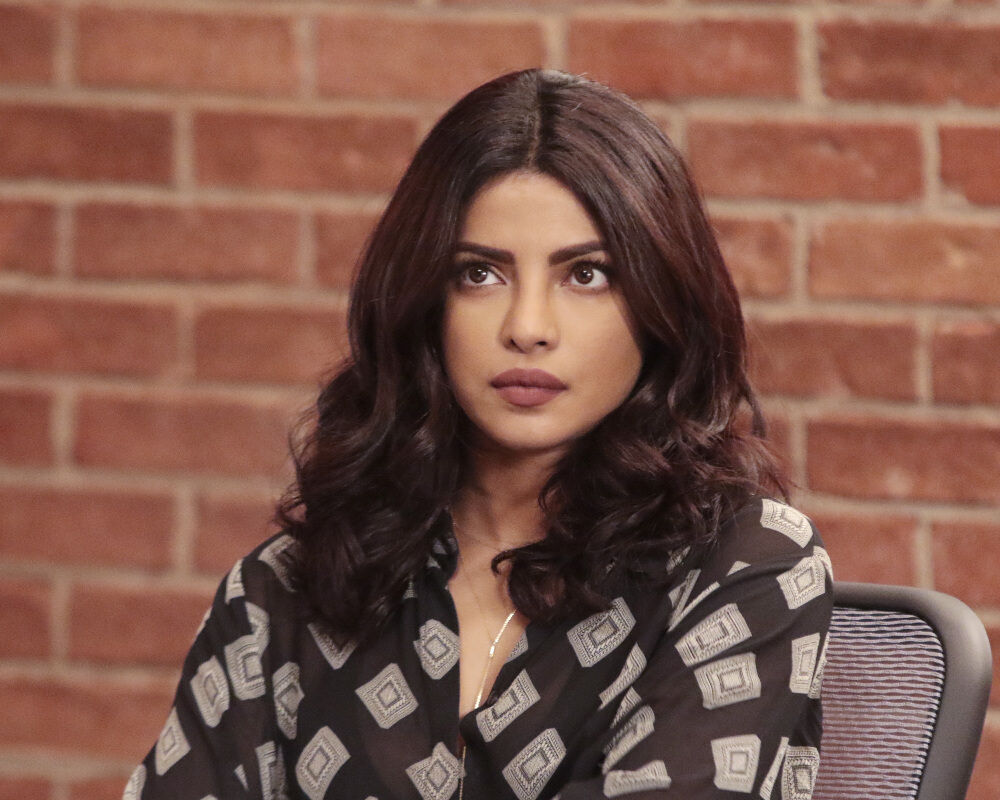 MacGyver (NEW)
Premieres Friday 9/23 on CBS
After 24 years off the air, everyone's favorite duct-tape wielding undercover agent is back! X-Men: First Class' Lucas Till will be reviving the role of Angus Angus "Mac" MacGyver in the new CBS series. MacGyver will establish the Department of External Services (DXS), a clandestine organization within the U.S. government where he uses his extraordinary talent for unconventional problem-solving and vast scientific knowledge to save lives. Joining his team on high-risk missions around the globe is maverick former CIA agent Jack Dalton; Patricia Thornton, an ex-field agent turned director of operations; and Riley Davis, an unpredictable computer hacker with a chip on her shoulder. Much like the original series, MacGyver will take on the responsibility of saving the world, armed only with his own resourcefulness, bubble gum, paper clips, and of course, duct tape.
NCIS
Returns Tuesday 9/20 on CBS
NCIS is returning this fall for its fourteenth season. The new team dynamics will take the show to another level, especially with the introduction of newcomers Special Agent Nicholas "Nick" Torres (Wilmer Valderrama) and Special Agent Alexandra "Alex" Quinn (Jennifer Esposito). In the premiere episode, the team will uncover a bomb plot and a long-running theft ring. This will all unfold while the team is investigating a death at a Quantico reunion. Torres and Quinn will both take their time adjusting to life on Gibbs' team, including the new seating arrangements in the squad room.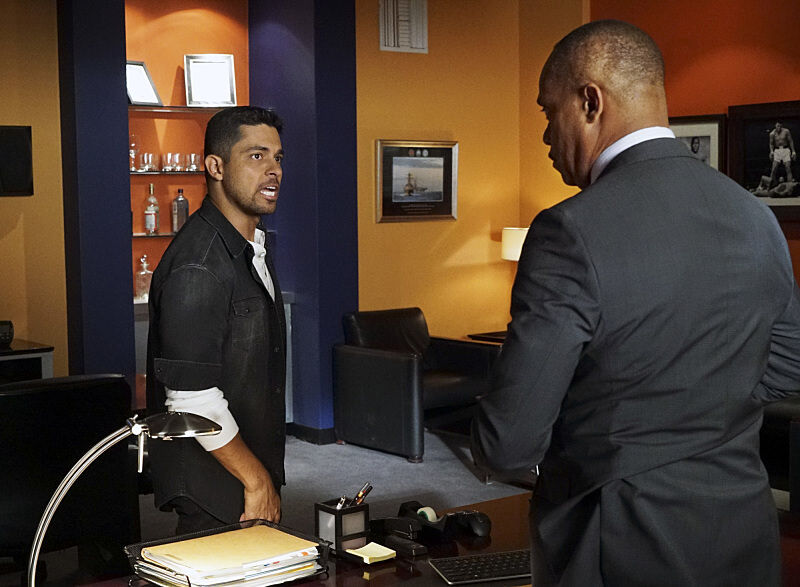 We'll have updates on all the TV shows you need to watch and more this fall on Fandom.