Fandom, the fan-first global entertainment media brand, announced today six new initiatives to engage fans in meaningful ways during COVID-19 isolation.
With people spending more time at home than ever before, traffic to Fandom's wiki communities continues to grow. From March 16, when stay-at-home orders in the U.S. began, through April 12, Fandom unique users increased +32 percent, time spent +44 percent, and page views +38 percent, compared to the previous four weeks of 2020.
"As countries, communities, and fans are confronting the COVID-19 pandemic, people are turning to entertainment to pass the time, connect with family and friends online, or escape to other worlds and realities," said Stephanie Fried, Chief Marketing Officer. "Fandom's mission is to enable fans to learn about, engage with, and celebrate their fandoms. We take this commitment seriously and will be doing everything we can to super-serve the increased number of fans who are coming to us every day, while providing financial support to our charity partner Direct Relief and important safety messages through a series of PSAs."
The six new fan connection initiatives are:
Roll in the Family: The Slumbering Forest A live digital series of Dungeons & Dragons campaigns featuring some of the most recognizable players and their children, "Roll in the Family" is an opportunity for parents to introduce their children to a game they love and help drive donations to support Direct Relief and their fight against COVID-19. "Roll in the Family" premieres Thursday, April 16 at 3pm PDT on Twitch at DnDBeyond and then VOD at dndbeyond.com. The first weekly episode features celebrity Dungeon Master Brennan Lee Mulligan (CollegeHumor, Dimension 20) with Adam Bradford (Fandom VP, Tabletop), Kelly Knox (Writer at Star Wars, IGN, Nerdist), and B. Dave Walters (Writer/Actor) and their children for a family-friendly adventure.
Fandom 5: Social Fan Trivia Instagram Live has become an integral way influencers, celebrities, and individuals have been staying connected during social distancing. "Fandom 5" is an IG Live trivia game show that selects three random players to compete around broad entertainment fan categories. Hosted by a rotation of talent from Screen Junkies, fans who get all five questions correct will win prize packages. The show goes live on Instagram @getFandom on Friday, April 17 4pm PDT.
Hey Fandom! A virtual mash-up of conference panels, talk shows and junkets, "Hey Fandom!" gives fans the opportunity to hear stories from their favorite movie, TV and gaming stars and ask live questions to the talent via a virtual podium. Up to 1000 participants can interact and limitless more can watch and listen. The first episode launches on Wednesday, April 22 at Noon PDT with writer, actor, director and author Patrick Casey, best known for his work on the Fox animated series Golan the Insatiable and the Sonic the Hedgehog feature film. Sign up at Fandom.link/HeySonic for more information and early access!
Fandom Art at Home: Anime In a weekly series starting in May, Fandom will bring Anime's most popular and talented artists into viewers' homes to teach families how to draw in their signature style. "Fandom Art at Home: Anime" will be streamed live and available on-demand.
D&D Celeb Charity One-Shot This Dungeons & Dragons live-streamed adventure will feature a group of celebrities playing the game together for the first time. Fans can change the course of the game with donations to Direct Relief. The show will launch in early May on Twitch at  DnDBeyond and be available VOD at dndbeyond.com.
Fan Trivia Game Show Scheduled to launch May 12, Fandom will debut a live game show where fans get "called up" to answer trivia questions around a specific movie, TV show or game for a chance to win prizes. Crafted for the super fan, sessions will be sprinkled with fun facts and special appearances.
Fandom-original COVID-19 PSAs will run within the initiatives as well as in heavy rotation across the platform to promote social distancing and other COVID-19 safety measures. Fandom has committed to donating at least 75MM impressions to this campaign.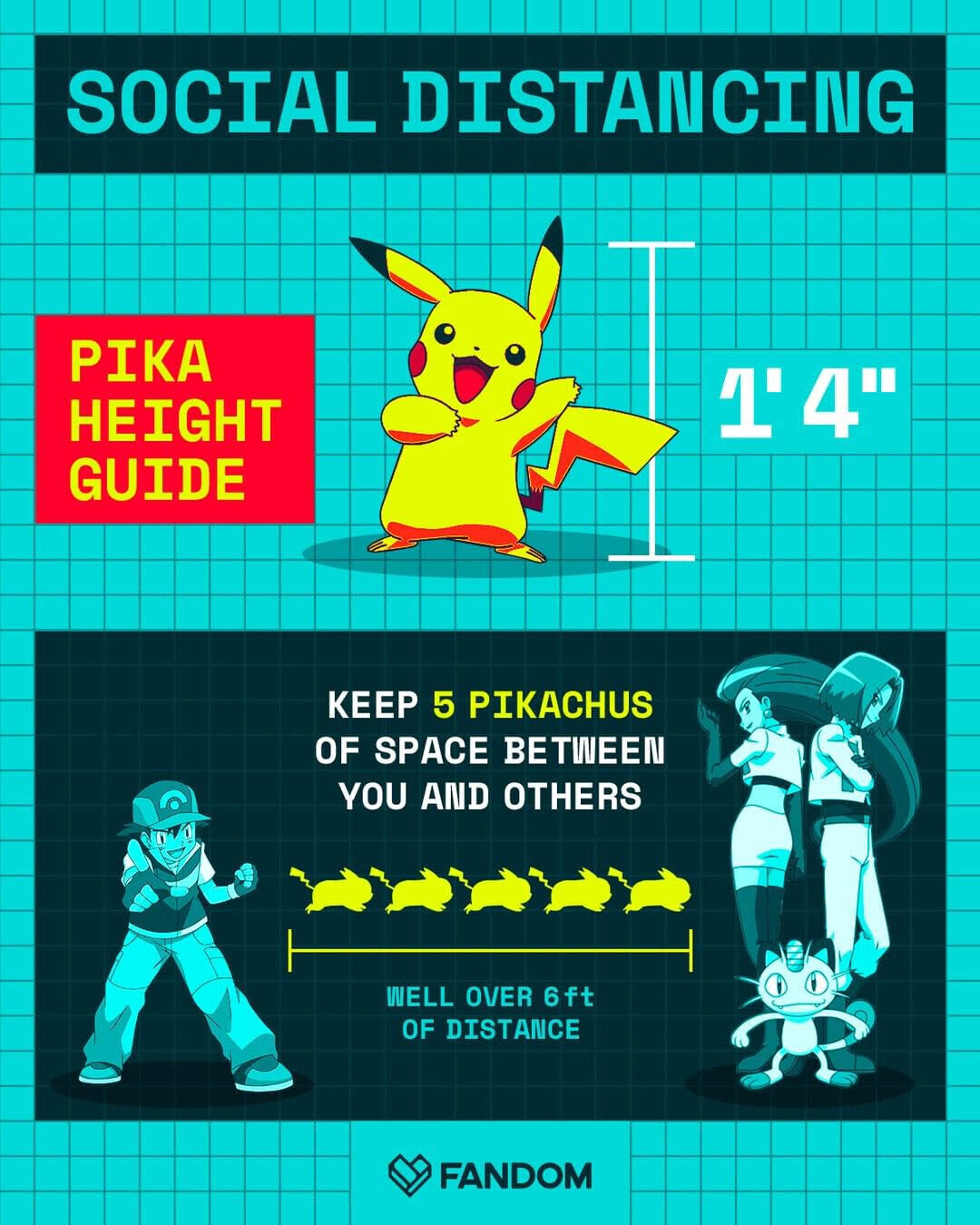 "As the world continues to shelter at home, connecting with others virtually and finding an escape through entertainment has never been more important," Fried added. "Using our platform to raise awareness of COVID-19 safety measures and provide financial support to Direct Relief is enabling us to make an impact in the global community we serve."
Direct Relief is working in overdrive to get protective gear and critical medical resources to as many health workers as possible, as quickly as possible, with emergency deliveries leaving daily for nurses and doctors across the U.S. and globally. To date, Direct Relief has delivered more than 2.4 million masks, 2.6 million gloves and thousands of other items to more than 1,100 health facilities in 32 countries and all 50 United States.
If you'd like to donate to Direct Relief, click here.
About Fandom
Fandom is a global media and entertainment platform powered by fan passion. As the fan-trusted source in entertainment, Fandom helps fans explore, contribute to, and celebrate the world of movies, TV and gaming. Whether looking for in-depth information on favorite franchises, watching the latest Emmy-nominated Screen Junkies video or using next-generation D&D Beyond tools, fans come to Fandom platforms to meet other fans in trusted, curated environments. With more than 200 million monthly users and more than 400,000 communities across movies, TV, and gaming, the Fandom audience is extremely young and influential: #1 in reach among Teens (13-17), Young Adults (18-24) and Millennials (18-34) in the comScore Top 100. For more information visit www.fandom.com
About Direct Relief
Founded in 1948, Direct Relief is one of the largest providers of humanitarian medical resources in the world and distributed medicines and supplies worth nearly $1.3 billion to healthcare providers in all 50 U.S. states and nearly 100 countries in 2019. Direct Relief has developed ongoing partnerships with more than 200 companies to fulfill requests from thousands of local healthcare providers who treat the medically underserved. These relationships allow Direct Relief to act quickly and efficiently before, during, and after emergencies – and always in a manner that respects and involves the people served. To learn more, visit www.directrelief.org