The trailer for season 3B of Fear the Walking Dead premiered at San Diego Comic-Con on Friday. And it promises ramped-up thrills in a second half to a season that has seen Kim Dickens's Madison and her family come back together, only to be torn apart by the death of Travis. It notably shows fan favourites Strand and Daniel reuniting with the core group, and Nick (once again) in a pickle at one point having apparently been locked away.
Debuting during the SDCC press conference with cast members and showrunner Dave Erickson, it also teased viewers with the words "Know your enemy, know your family, choose your fate," laying out the themes for the rest of the season.
Actress Kim Dickens spoke about her character's reunion with Victor Strand and how their relationship will develop in the second half of the season. "It's a really creative and surprising way that they reunite in a really amazing location – one of my favourite places we shot. And we're up to our old hijinks," she teased.
Characters Have Changed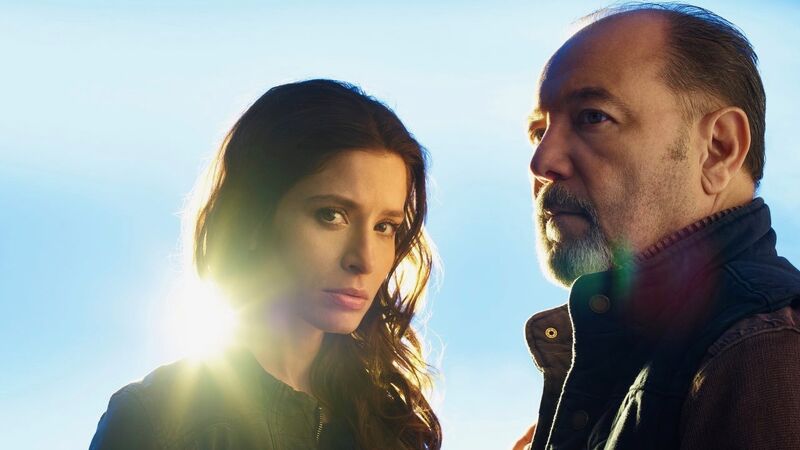 Colman Domingo, who plays Victor Strand added, "What I think is very cool is that all of these characters have been torn apart and now they've had some life lessons and it's interesting to see the way they come back. I love watching when Ofelia comes back and how she's changed. And so no one can appeal to her the way they used to anymore – she's a very different woman. That's what's happening with all of our characters."
So, with characters having fundamentally changed, we can expect plenty of tensions to emerge within the reunited group as they struggle to adjust and find their place again.
On the other key reunion – that of Daniel coming back together with daughter Ofelia – actress Mercedes Mason said, "Ofelia was daddy's little girl, and she's changed a lot."
She added, "The beauty of it is how much like her father she's becoming. Now that we know Daniel's alive, I love the concept of them getting closer to each other. And [seeing] how they're going to fare, and how they're going to recognise each other when they finally meet again."
Season 3 of Fear the Walking Dead continues on September 10 in the US and will likely hit screens in the UK on September 11.