There have been plenty of superhero stories in recent years but Flora & Ulysses still has a very different spin to offer on the subject, given its story involves a superhero squirrel. Based on the acclaimed book by Kate DiCamillo, the mew Disney+ film stars Matilda Lawler as Flora, a young girl who encounters the squirrel Ulysses after a classic comic book style accident imbues him with superpowers.
Also starring in the film are Alyson Hannigan and Ben Schwartz as Flora's parents, Phyllis and George, and Fandom recently spoke to Hannigan about the film's impressive cast, her love of the book it's based on, and more.
THE HEART OF THE MATTER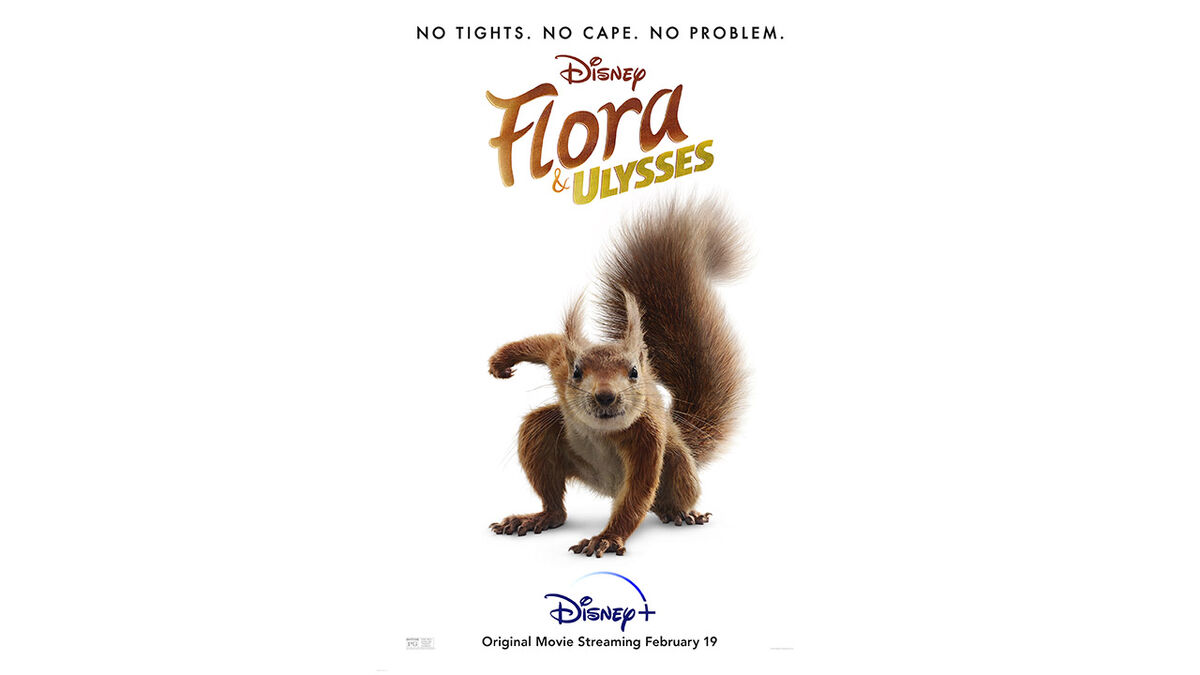 As it turns out, Hannigan was actually already a fan of Flora & Ulysses' source material before being offered the ilm, having been introduced to author Kate DiCamillo's Mercy Watson books, along with her then five-year-old daughter, by a friend.
Said Hannigan, regarding Flora & Ulysses' unique approach to superheroes, "I always gravitate towards the heart of a project and with Kate's characters, I always immediately fall in love with all of her books."
As far as the script for the film was concerned, "I loved that they really captured the essence of that and my only concern was are they going to be able to get Ulysses as right as it needs to be? And they exceeded my hopes and expectations. He's just so wonderful and lovable and they did such a good job."
COMEDY All-Stars
On top of Hannigan and Schwartz, the cast for Flora & Ulysses is packed with other comedy veterans, including Danny Pudi, Janeane Garofalo, Kate Micucci, and Bobby Moynihan.
Regarding Pudi, who plays the film's antagonist, she remarked, "I just adored working with him so much. I don't even think they gave him a script, they just were like, 'Just do you,' and he was brilliant."
She added, "It was fun to hit him though I think I accidentally almost really hit him at one point and I was like, 'Oh no!' There was just a little graze but it was too close for my comfort but he was awesome. Janeane was hilarious and Ben of course is just so incredible. It was great. And then Matilda is just my new favorite person to work with ever. She's just so talented and so professional. She's just a lovely human being."
PLAYING MOM
Watching Flora & Ulysses, I was struck by how much Hannigan and Lawler really look like they could be mother and daughter, though Hannigan said for her part, "I didn't see the resemblance but I also don't see the resemblance of me and my kids so I'm probably not the best person to ask! Everyone's like, 'They're your doppelgangers! And I'm like, 'Really? I think they look like their dad."
When it came to forging a credible bond with her onscreen daughter, Hannigan noted, "I wasn't concerned about bonding with Matilda but I know Lena [Khan], the director, was really concerned and wanted to make sure there was a relationship there, so during the rehearsal phase she had put aside time for Matilda and I to do something together. I am an avid lover of crafts so I wondered if she'd like crafting and she does, so we got a little afternoon where we got to craft together and it was so much fun and I immediately left that time and went to the local Michael's and picked up more supplies so that we could do it some more. So we crafted Ulysses' trailer; what he would want in his trailer. We made a little trailer for Ulysses."
WRITER'S BLOCK
One running theme in Flora & Ulysses is writer's block, with Hannigan's character, Phyllis, stuck trying to write her next book.
Said Hannigan, "I've got a lot of friends that are writers and I would see that it looks really hard, always. I remember Jason Segel saying the best moment for writing is when he gets an idea and then when it's over but the time in-between that it's just like he's constantly got a homework assignment that's due tomorrow. So I was like 'Oh, that doesn't sound enjoyable at all!' But I've said that to other writers and they're like, 'Yes, there's just constantly something that you should be doing that you're not doing.' That doesn't sound very appealing to me and I wouldn't be that good at it. I leave it to the professionals!"
HOW I MET AGAIN?
Hannigan has made a pop culture imprint via multiple characters now, including Buffy the Vampire Slayer's Willow Rosenberg, American Pie's Michelle Flaherty, and How I Met Your Mother's Lily Aldrin.
In this day and age of legacy sequels and continuations of projects from years before it certainly seems possible she might play one or more of those roles again at some point, though Hannigan is less sure, remarking, "I'm not opposed to any of them as long as they were good but I sort of don't see any of them happening, reluctantly I say, because it would be interesting."
However, if she could choose just one to be revived, she said, "I think I would most like to revisit How I Met Your Mother because it was such an incredibly fun experience. The crew, and the cast, and everybody – it was just so wonderful to go to work, and you know we were just silly and liked to make everyone laugh."
That being said, she added, "I also don't really see that happening because I think they kind of gave it all away at the end. They projected so far forward that we didn't need a reunion and I said that while we were doing it. I'm like, 'You're not leaving room for any sort of reunion!' And then Carter [Bays] and Jason came up with a Hanukkah special right there on the spot that sounded great, but we haven't done it."
Flora & Ulysses debuts Friday, February 19 on Disney+.