The eighth and final season of Game of Thrones hits screens in 2019 concluding the epic – and bloody — story of the fight for the Iron Throne. With Season 7 leaving off with Jon and Daenerys consummating their blossoming (incestuous) relationship and the small matter of a WIGHT DRAGON to contend with, there's plenty yet to work through in the show's swansong season. Leading up to the moment it airs, here's everything we know about Game of Thrones Season 8. We'll update this article regularly with the most recent news at the top.
First Season 8 Footage Emerges
August 27, 2018 — It's a truly blink-and-you'll-miss-it moment, but buried within a new HBO promo is a snippet from Game of Thrones Season 8. It comes a minute and 10 seconds into the video, and shows what appears to be a reunion hug between Jon and Sansa. Sansa seems to usher Jon into her embrace. Both are wrapped in warm furs and the background – which looks to be Winterfell – is snowy. The camera cuts to Sansa's eyes over Jon's shoulder revealing this isn't the warm embrace you might have hoped for. Jon's face looks concerned, while Sansa's eyes, determined and frosty, tell a story. Could this have something to do with a certain Daenerys who's most likely in this scene too?
Season 8 Could Premiere Later Than Expected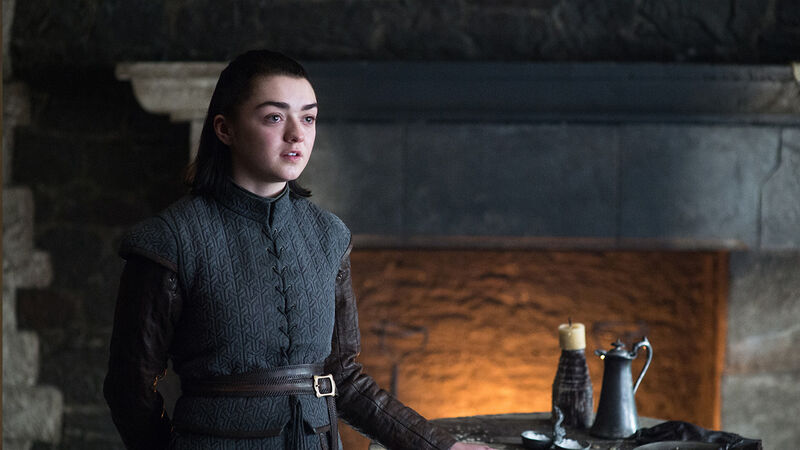 August 25, 2018 — Originally unofficially expected to debut in April 2019, Game of Thrones Season 8 now looks set to air sometime later than initially thought. Visual Effects Supervisor on the show, Joe Bauer, told HuffPost: "We're going to be toiling away on Season 8 until May of 2019, so it's eight or nine months away."
He also implied that the series wouldn't be eligible for the 2019 Emmy awards, saying: "In two years we'll be eligible for the Season 8 work, which we're just beginning now."
The deadline for the 2019 Emmys is May 31, which suggests that the season – or the majority of its episodes at least – will be airing after that date.
HBO Programming Chief Casey Bloys also recently announced that Thrones Season 8 would air in the "first half of 2019" after controversy surrounding an interview with Maisie Williams – who plays Arya Stark on the show — in which she apparently said it would debut in April.
Season 7 premiered in July 2017, but in light of the comments, it looks possible that Season 8 could debut in June.
No Two-Hour Episodes
July 25, 2018 — A year ago, HBO boss Bloys got everybody talking about the prospect of two-hour episodes in the six-episode Season 8 — when he refused to rule out the possibility. But in a recent interview with Entertainment Weekly, Bloys gave an update on prospective episode length.
When asked whether Season 8 episodes would clock in at the 50-90 minute mark, instead of it being a run filled with two-hour episodes, he replied: Not two hours? Yes, they are not going to be. Not that I've seen, anyway."
Fans had been hoping for two-hour episodes to make up for the fact that the final season is four episodes down on the usual run. In light of Bloys' comments, it's possible that Game of Thrones' closing season could be more like Season 7, then, which ran for seven episodes and mixed in longer-length instalments with standard-length. However, both the show's sound designer Paula Fairfield and Kit Harington — who plays Jon Snow — have been reported as suggesting all episodes will have a longer run-time. Fairfield told Con of Thrones in 2017 that she heard all Season 8 episodes will be "feature-length" while Harington reportedly told The Sun that they're "not sure whether [episodes] will run for 70 or even 90 minutes."
Filming Wraps
July 6, 2018 – Fansite Watchers on the Wall reported that filming for Season 8 concluded on Friday, July 6 following an official wrap party on Sunday, July 1. The following day, Maisie Williams posted a photograph on Instagram showing her fake-blood spattered trainers with the message:
"goodbye belfast. goodbye arya. goodbye game of thrones. what a joy i've had. here's to the adventures to come #lastwomanstanding #barely #immasleepforthenextfouryears#justkiddingidontsleep"
Cryptic hashtags pointed to a bloody and merciless end to the series.
Back in June, Emilia Clarke, who plays Daenerys on the show, posted her own message seemingly acknowledging the shooting of her own final Game of Thrones scenes:
"Hopped on a boat to an island to say goodbye to the land that has been my home away from home for almost a decade.
It's been a trip @gameofthrones thank you for the life I never dreamed I'd be able to live and the family I'll never stop missing #💔#lastseasonitis"
Series End Is "Unpredictable"
July 5, 2018 — Sophie Turner, who plays Sansa in the show, teased in an interview that the ending to Game of Thrones Season 8 is "unpredictable". She told Digital Spy: "For me, without giving anything away, I guess – I was satisfied with how unpredictable the show's ending really is. People have come up with fan theories about how it's going to end, and who will end up where, and who will end up with who. It really is so unpredictable the way that it ends up. I'm very satisfied with that, and I think that the fans will be satisfied with that too."
Turner also referred to "big battle scenes" in a season in which they've "upped the ante."
First Season 8 Poster Artwork Unveiled
February 27, 2018 – We got our first glimpse of Game of Thrones artwork for Season 8, via a promotional industry poster unveiled by Collider. And though the poster is simple, it does hint towards the focus of the final season. Below the text 'GOT 2019 The Final Season', the sigils of the Stark, Targaryen and Lannister Houses are displayed. This indicates the significance of these three Houses going into the series' close, which tees up an epic battle with the undead as winter finally arrives.
HBO Announce (Very Rough) Premiere Date
January, 2018 – HBO officially announced via their website that Season 8 would premiere in 2019, later than fans, who were crossing fingers for a 2018 release, had hoped.
The announcement confirmed that the season would consist of six episodes, versus the seven of Season 7, and the 10-episode runs of Seasons 1 to 6. It also confirmed the behind-the-scenes talent in the form of the season's directors, writers and executive producers.
Two-Hour Episodes?
July 26, 2017 – With Game of Thrones Season 7 incorporating longer episodes and laying claim to the longest GoT episode yet at 81 minutes, Season 8 looks set to follow suit. Speaking at the Television Critics Association, HBO's Casey Bloys suggested an extended running time. And he didn't rule out feature-length two-hour instalments.
"I imagine [the episodes will] be longer but… I'm not sure [how long]," he said. "We haven't had that discussion yet because I don't know how long the episodes are going to be. Two hours per episode seems like it would be excessive, but it's a great show, so who knows?"