Some actors are so good at being bad that we struggle to view them in any other way. In fact, often our fave baddies are played by genuine sweethearts in real life. But seeing them outside of the context of that one character they played can be challenging, particularly if we were introduced to them through their role as a villain.
Here we round up the most famous good people playing bad characters through pop culture.
This is part of a series by StreetSmarts on how bad decisions can affect good people. We've all done our fair share of stuff we regret. Social media and pop culture are full of cringeworthy moments that make you wish the internet didn't have such a long memory.
One little mistake can live online and in our memories forever – that's part of what makes it so fun and so frustrating. When it comes to drink driving though, there is no upside. One bad decision can have devastating consequences and none of it is good. Drink driving? All bad.
Meryl Streep
The New Jersey native has been acting her whole life, from university in 1971 right through to the present day. She's one of the most respected actresses on the planet, having won two Oscars, 7 Golden Globes, and two Emmys, amongst many others.
She's also the stone-cold Miranda Priestly in The Devil Wears Prada, a role where she torments and terrorises the young Anne Hathaway as the editor of the fictional Runway magazine. Her performance is so good that it kind of makes you shudder whenever you see her.
However, Streep is a huge philanthropist who regularly donates to The Rainforest Foundation, Equality Now, and Stand Up to Cancer. She's also the National Spokesperson for the National Women's History Museum.
Jack Gleeson
Gleeson is probably the epitome of the good person playing the awful character. Introduced to us as King Joffrey in Game of Thrones, Gleeson truly made his mark on the TV world with his portrayal of this despicable cruel character who you couldn't even feel sorry for as he slowly choked to death at his own wedding.
But Gleeson never really wanted to be an actor and after his role came to an end, he went back to Trinity College, Dublin to get his degree in philosophy and theology. He has since said that he spends a lot of his time baking and formed a theatre company with his friends to do small-time comedy skits.
Even between takes of bullying and tormenting his co-stars, Gleeson would immediately start cracking jokes and rapping about Winnie The Pooh.
Rachel McAdams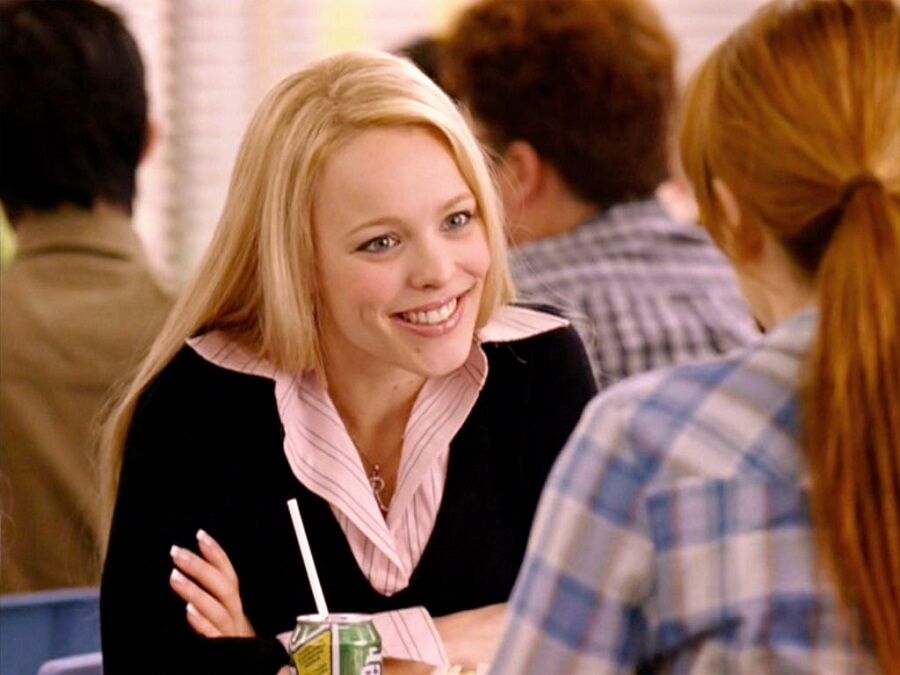 McAdams burst onto the scene in 2004 with her breakout success Mean Girls. Her introduction to us was through the endlessly infuriating character of Regina George who harasses, gossips, and bullies her way to the top of the social ladder in the primal world of high school.
Regina is such an unlikable character that much of the second half of the film gets its laughs from tearing her character apart, culminating in her being hit by a bus.
Thankfully, McAdams followed this film up with 2005's The Notebook, giving us a palette cleanser after her horrific Mean Girls character. McAdams is also a committed environmentalist and co-ran the GreenIsSexy.org website for five years. Her kindness is legendary and she has been called the "nicest actress in Hollywood".
Anthony Hopkins
Although Hopkins has been gracing our screens since the late 60s, he's widely remembered as playing the endlessly unsettling Hannibal Lecter in the 1991 thriller, The Silence of the Lambs. Seeing him elsewhere, you can't help but hear Lecter's creepy hiss of "I ate his liver with some fava beans and a nice Chianti".
Hopkins is however a storied and complex man with a passion for bringing people happiness. He's had his own struggles with alcoholism, is an accomplished classical musician, and can't stand cruelty or bullying.
Hopkins' own Instagram feed is a wall of fun and entertainment as he has stated that bringing light to people through the pandemic is one of the best things he can do.
Christopher Lee
Lee probably played more famous bad guys than any other actor. He was Dracula, Count Dooku, and Saruman while also playing the villain in The Man with the Golden Gun and The Wicker Man. He made a career out of portraying evil and is the epitome of badness.
While he lived a life of wickedness on screen, off screen Lee was a standout hero. A decorated WWII veteran, Lee rounded up Nazis after the war. He was the only person part of the Lord of the Rings trilogy who ever met Tolkien and was asked by the master author himself to play the kindly Gandalf if they ever made a film of the books.
Lee was knighted in 2008 for his contributions to acting and his diligent charity work. He released several medieval heavy metal albums, one of which came out when he was 91. After his death, all his medals and awards were sold off, as was his wish, with the proceeds going to charity.
Imelda Staunton
Although Staunton has had a long career in theatre and film, most of us will know her as the evil headmistress Dolores Umbridge in Harry Potter and The Order of the Phoenix.
Umbridge really was the most infuriating character in the films she appeared in, the one you don't even love to hate but actively hated. So much so that Staunton herself has said that she thinks the character is a monster and disliked playing some of her scenes.
For Staunton, Umbridge is something of an anomaly, since she otherwise plays heartwarming, wonderful characters. If we were going to judge her personality based on the characters she plays, we'd get better insight comparing the actor to her performances in Vera Drake (2004) or the conservative-turned-progressive strike leader in Pride (2014), as she's patron of a number of children's charities.
While everyone above is an upstanding, better-than-average human, the characters they play colour their interactions with us through the screen. We struggle to separate what they've done from who they are, showing that bad actions have life-long consequences.
When it comes to drink driving, it's the same. Bad decisions can redefine your life, even though you might otherwise be the most wonderful person on the planet. When it comes to drink driving, it's not all good, it's all bad.