Hailee Steinfeld has been keeping plenty busy, though that's nothing new for the actress, who has been steadily working since her breakthrough (and Academy Award-nominated) performance in True Grit, both in film and TV projects and as a successful musical artist. This week sees the debut of Season 2 of Steinfeld's acclaimed Apple TV+ series, Dickinson, in which she plays Emily Dickinson, and Steinfeld is currently filming Marvel Studios' Hawkeye, the upcoming Disney+ series in which she'll play popular Marvel comic book character Kate Bishop alongside Jeremy Renner as Clint Barton.
Fandom spoke to Steinfeld about Dickinson's return and the new season's focus on Emily's battle with potential fame, the show's use of modern language in a period piece, and more. And while Marvel projects are too secretive for her to be able to get into the plot of Hawkeye just yet, Steinfeld also spoke about how exciting it was to be able to finally admit that she is indeed playing Kate Bishop.
THE FAME GAME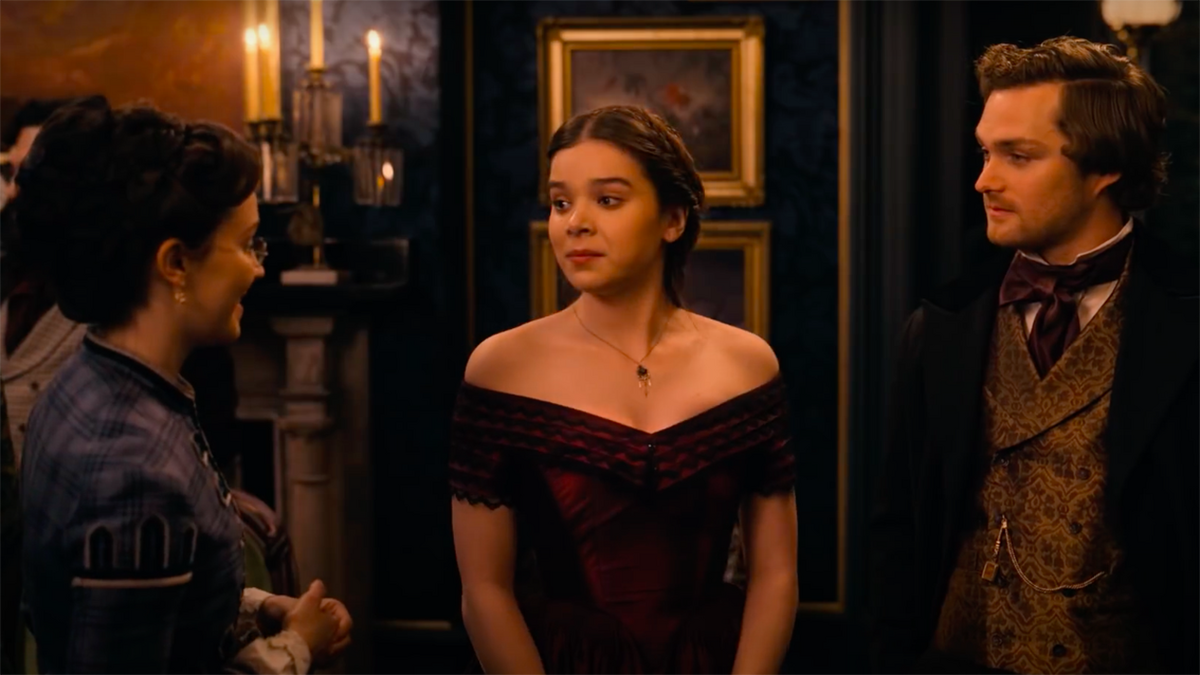 With her poetry beginning to gain notice, thanks to interest from newspaper editor Samuel Bowels (Finn Jones), Season 2 of Dickinson spotlights Emily's struggle with the possibility of fame and whether she should embrace it or run away from it – something Steinfeld had some thoughts on, given she's been a public figure from a notably young age herself.
Said Steinfeld, "I think if this season's challenged me in any way, it was to think about this in-depth because I've never done that, really, before. I was very young when I started working in this world and I never had an idea of what fame was or what I wanted out of it or what I wanted it to be or what I hoped it to be. I never thought of it, I just thought about the work and that's why I do what I do, because that's what I love about it."
Steinfeld added that she had any advice she would impart to Emily if she could, it would be, "If you're content with where you're at and sharing your poems with the right person, share them with the other people that are closest to you. But if you choose to open yourself up to the world then you're opening up to sort of a world of judgment and opinions and that can result in self-doubt and anxiety, which it does for her."
THE SUE OF IT ALL
Dickinson's first season established the secret romantic relationship between Emily and Sue (Ella Hunt), but by the end of the season, the two had decided to end things, as Sue married Emily's brother, Austin (Adrian Enscoe).
Discussing how Emily is dealing with the situation in Season 2, Steinfeld remarked, "The idea of Sue having married her brother is not something I think she'll ever really come to terms with. She has her moments where she realizes that that's for the best and it's kept her a part of her family and she's found sort of the best in it, but it's definitely hard for her. This is the one person that she feels sees her and understands her and now in Season 2 she couldn't feel further from that. Now all of a sudden Sue is throwing these parties and she's dressing in these beautiful gowns and living this life that when Emily and Sue were young, they sort of agreed to never live that kind of life together. And now here she is doing it and it's really confusing for Emily and she's just trying to figure out who in her life is to be trusted."
MODERN CLASSIC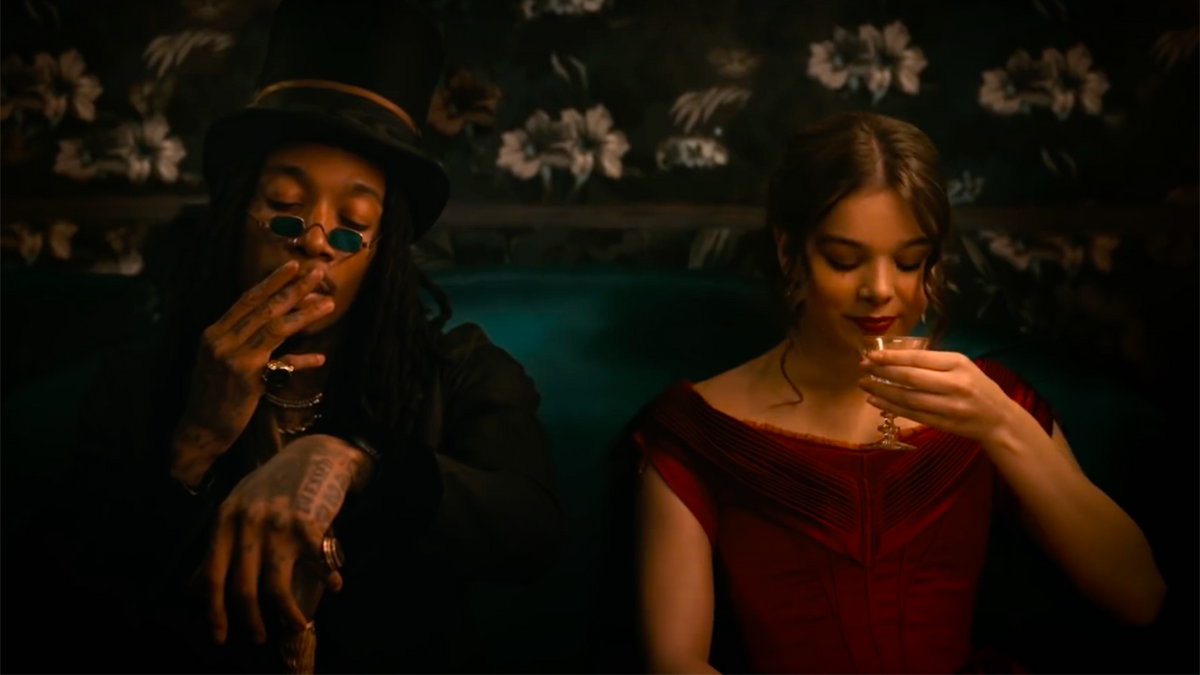 Mixing comedy and drama, Dickinson purposely uses anachronistic language, with the characters, despite their "costume drama" appearances, speaking as though they were in modern times and using modern phrases and terminology.
Steinfeld described this aspect of the series as, "So fun. It's great to be able to sort of use that as a better understanding too of what this show is and what these characters might have been feeling. It makes it feel relatable and relevant. We've always toyed with the idea that people don't necessarily think they would've spoken like that but why not? You know, what would've kept them from speaking the way we speak? I love the idea that they're human, they curse and they get mad, and they talk the way we do."
CALL HER KATE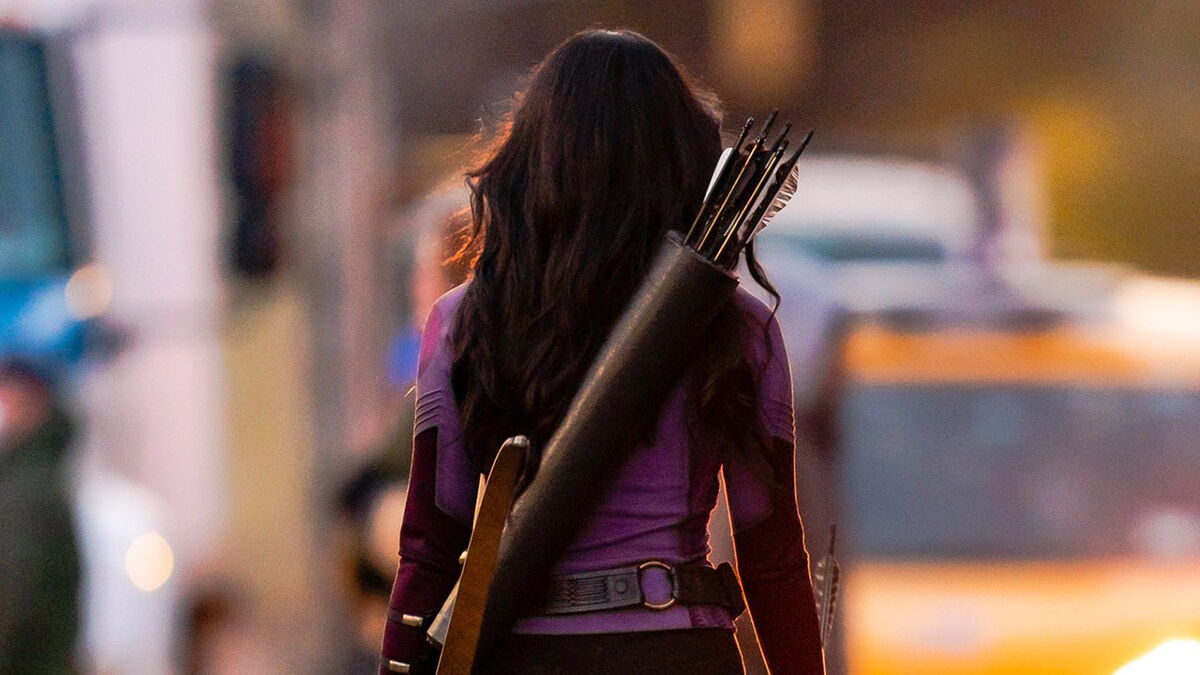 It's become common for actors reported to be playing a role in a Marvel movie to have to dodge questions confirming those reports until an official announcement, but with Steinfeld and Hawkeye, it was a rather extreme case. Her casting in the series was first reported in September 2019 but it was a full 15 months later, in December 2020 – after many photos of her on set filming the Disney+ project had been taken, no less – that she was actually announced by Disney and Marvel Studios and able to publicly acknowledge she was indeed playing the role.
Steinfeld said, with a laugh, "Yeah, that sucks!" about needing to play coy about her role as Kate for over a year. But as far as being able to finally speak about it now, she said, "It's amazing, my god, to finally be able to confirm! It's such an honor to be playing this role. I'm so, so excited about it."
Hawkeye recently began filming under Covid restrictions and guidelines and Steinfeld said, "It felt so wonderful to be back at work. I feel so grateful. It's been a very crazy year of not knowing if that was gonna happen for a while. I'm so happy to be back at work and playing this character. It's gonna be really fun. I'm excited for people to see it… I'm excited to see it!"
Dickinson Season 2 premieres Friday, January 8 on Apple TV+. Hawkeye premieres later in 2021 on Disney+.