There are toys and kids' properties that are briefly a big deal but then fade into history and then there are those that truly endure across multiple generations. In this latter camp, Transformers and Power Rangers definitely stand out.
With Transformers celebrating its 35th anniversary this year and Power Rangers now in its 26th year, Fandom paid a visit to the huge Hasbro booth at San Diego Comic-Con to talk to some of the folks behind both franchises.
THE TEST OF TIME
So what is it that makes a toy property last for decades? When it comes to Transformers, Hasbro Marketing Director Ben Montano said, "There's definitely layers, but one of the biggest ones is just ongoing storytelling. We have just great partners that are telling awesome stories, that write awesome stories – from IDW to our Paramount partners to all the cartoons we've had from 35 years. That storytelling keeps people engaged and connected to characters."
Said John Warden, Senior Design Manager, "The promise of 'more than meets the eye' is more alive now than ever before. Like if you're a young kid and you see a fire truck, what if that fire truck could convert into a big Transformers robot? And that's exciting, and I think it's still something that's super relevant and super energizing for young fans of today, old fans of yesterday, and all the kids from the future. This is something that it's an incredible honor to be part of. And when you think of something like Optimus Prime, he means something to so many different people. And he's really a hero for so many people and something that people can gravitate around and get excited about."
As for Power Rangers' ongoing popularity, Sondra Weiner (Product Design), said, "Ultimately, anyone can be a Power Ranger. There's a color for everyone. Red and Blue and Pink. I think that's the easy way in and seeing how you can relate yourself to Power Rangers and characters, not as the superheroes they may be but as true people just like you and me. I think that speaks to the heart and is really what resonates and why people have such an affinity for the brand. You can still have that beloved character like Tommy or Jason 26 years later."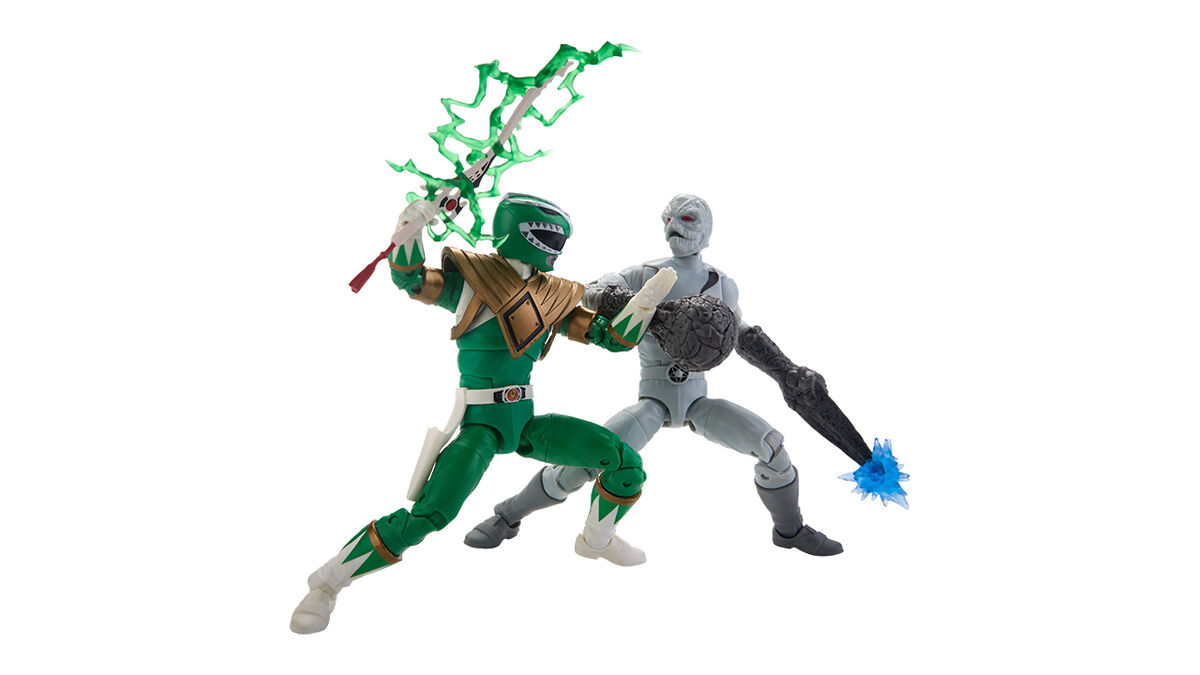 Added Beth Bamrick (Global Brand Strategy & Marketing), "I totally agree. I think it's just that whole thing that everyone is a Ranger. It doesn't matter who you are, where you're from, your background, any of it. I think it's that that people get really excited about."
She added, "I don't think it hurts to have explosions and things in there! Those are all things that are fun to watch and also draw people in."
CHOOSING WHAT'S NEXT
In the case of both Transformers and Power Rangers, the brands now go back decades, with multiple iterations to choose from. So how do the teams behind both go about choosing what's next as far as toys go?
Joked Montano, "Really, we're just trying to build our own collections!"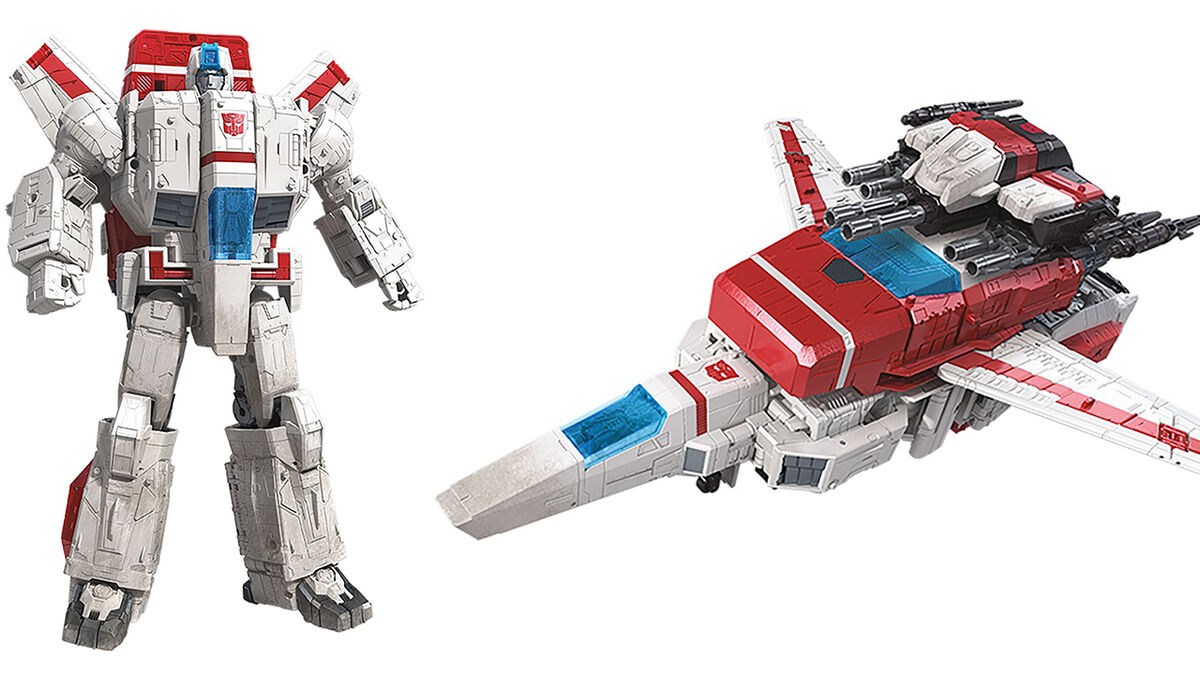 More seriously, he remarked, "I think a lot of it is listening to fans, and a lot of it is looking back to characters that were in [certain] continuities and never had toys. Now is a time to do that. A lot of what we've been trying to do over the last couple of years is create a scale universe within our toy line studio series, War for Cybertron, and that gives us the opportunity to say, 'Sure, we made a Jetfire, but we never did him in scale.' So that's driving a lot of our decisions on top of fans going onto forums, and events like this where we hear what people are asking for."
Warden said they loved to get to expand on concepts from the lore, saying, "Omega Supreme is the perfect example. I still remember the Christmas that I got that guy… And I remember thinking like, 'Wow, this thing seems a lot smaller than it did in the cartoon.' And I think being able to work on a brand like Transformers, we're able to really bring to life things that were in all of our imaginations. So if you think about a big character, like Omega Supreme, he's physically big now. He's able to turn into this big fortress, and a huge rocket. And it splits up just like you would've imagined, just like I imagined when I was a kid back in the 1980s. So I think it's being able to bring to life characters that fans know and live in a way that really satisfies how that character has been seen."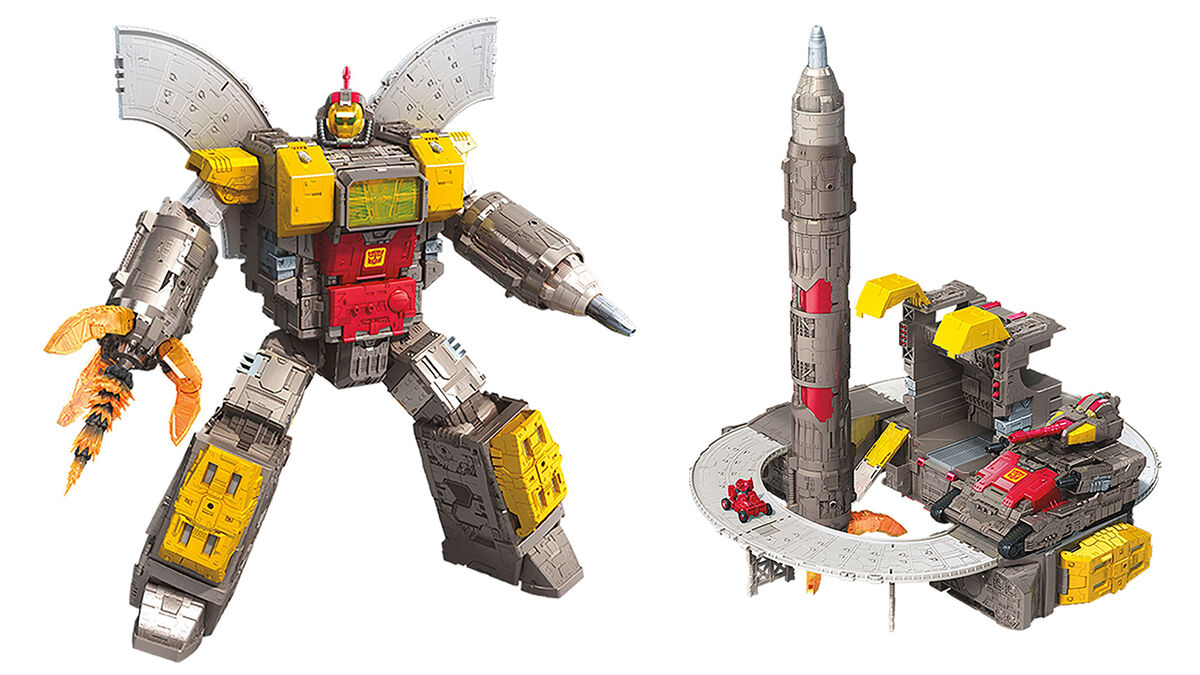 Similarly, for Power Rangers, Bamrick said, "We listen a lot to what the fans are talking about. And so we want to make sure we're staying connected to what they're saying and what you're saying. We're constantly monitoring what people are saying in the comments when we reveal something and what everyone is saying about it. We're doing our own research and asking 'What are those fan favorites?' We're trying to find what the fans want to see and getting those to them as quickly as we can."
Power Rangers was only recently acquired by Hasbro, and Bamrick added, "We are trying to do a lot of listening as we take on this brand and make sure we're getting it right."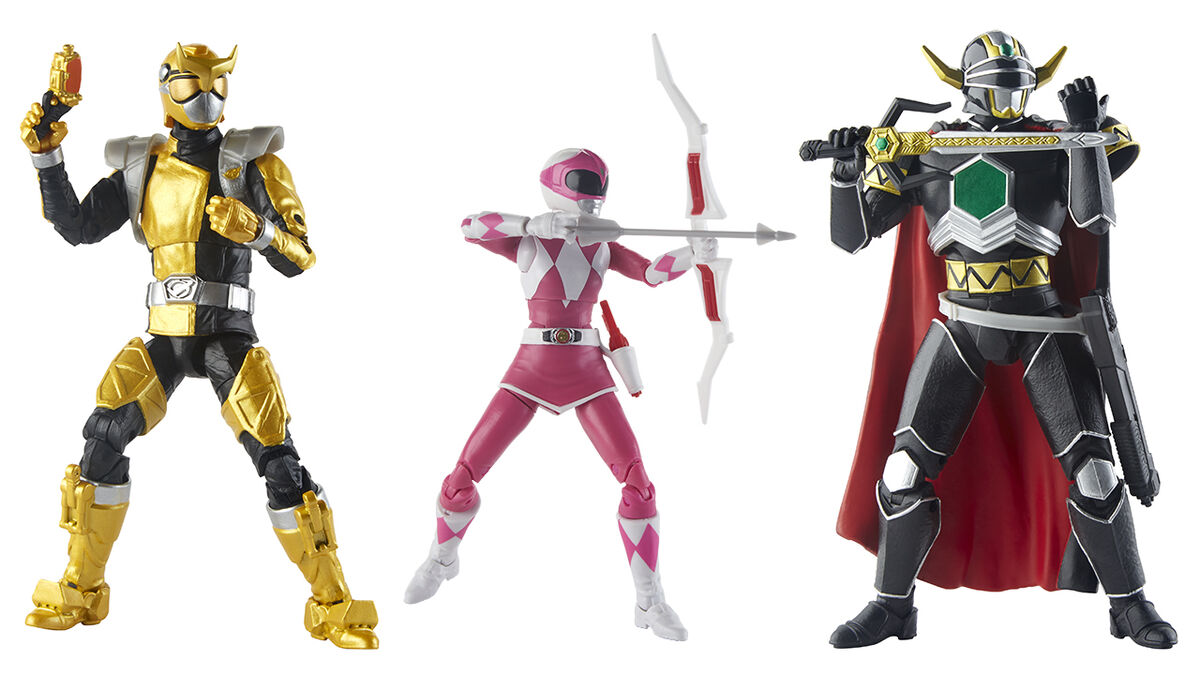 Both properties have audiences that include both very young children and adult fans, and Bamrick explained, "We really want to make sure that we're servicing both fans. We have Beast Morphers, the new series, so we're bringing in new kids to Power Rangers which is super exciting. That's how we started! And we want to bring those new fans into the brand for the next 25 years. So we want to make sure we're bringing toys and things to life that they're seeing from the content. And we also have our Lightning Collection fans which is us too, right? I grew up with Mighty Morphin Power Rangers. We want to make sure that we get it right and bring those fans, our adult fans really something special with our figures and going after those fan favorites they've been asking for."
GOING BIG. REALLY BIG.
Drawing a ton of attention at the Hasbro booth were the two display cases holding both alt modes for Unicron, the HASLAB/crowdsourced toy that is a staggeringly huge, $574.99 version of the planet-eating robot introduced in 1986's Transformers: The Movie.
Said Warden, "When you think about a crowdfunding platform, like HASLAB, you know, Unicron really is the perfect Transformers toy to do on that. Because for a lot of people, it's a dream come true. I remember watching that 1986 movie as a kid and thinking to myself, 'How in the world did they ever feasibly make a Transformers toy that big?' And a platform like HASLAB lets us make a dream like that a reality. With backers' support, we're able to make something as big as that. This is a legendary Transformer. In my career at Hasbro, I never would have thought I was going to be working on something that's as tall, as heavy – and the team of people who brought this thing to life, it's really a dream come true. And when we come to an event like this, we're fueled by the fans' energy too."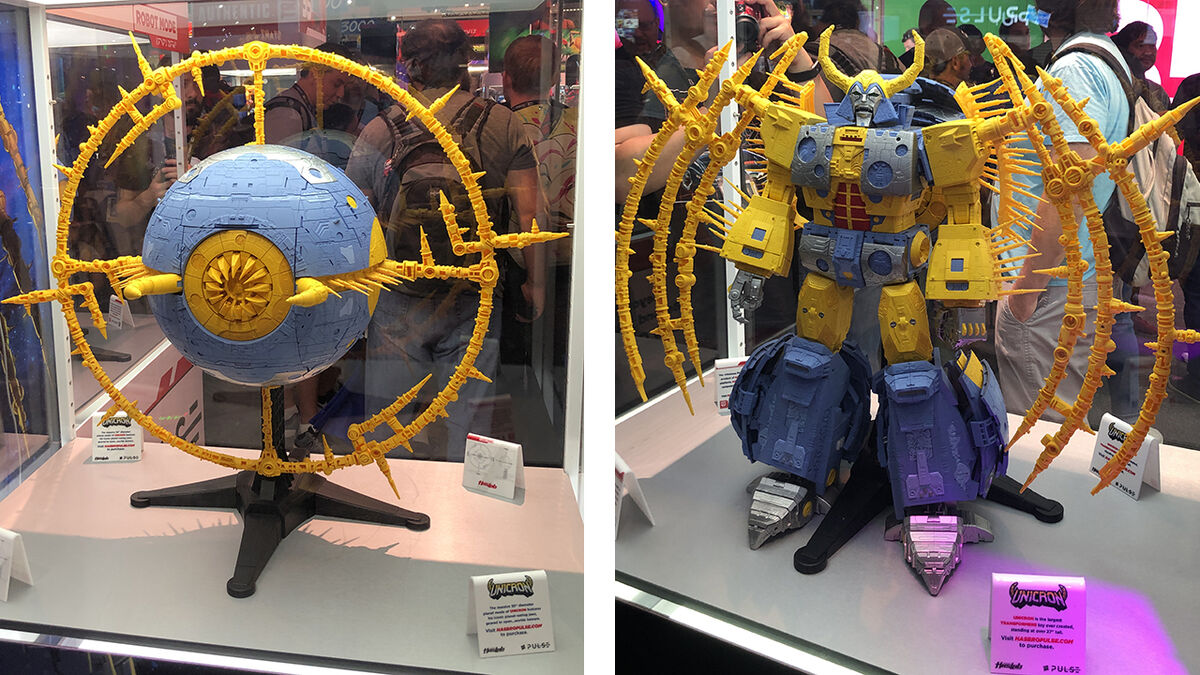 Montano said that once HASLAB launched with their Star Wars Jabba's Sail Barge and they knew they wanted to do a Transformers item, Unicron was an obvious choise, recalling, "I think we had other ideas but there was a lot of chatter over the last eighteen months. 'It's gotta be Unicron.'"
He added, "The engineering of the thing is absolutely bonkers. Like the size does not give credit to how insane the transformation is on this."
CROSSOVERS
At San Diego Comic-Con, one of Hasbro's exclusives included an amazing Transformers/Ghostbusters crossover – the Optimus Prime Ecto-35, featuring the Autobot leader ready to bust some ghosts. Said Montano, "We have the opportunity to create new universes, new stories, and a collaboration like that just opened up just so many fun things for our brand."
Of course, there are also plenty of crossover possibilities even within Hasbro itself – after all, G.I. Joe and the Transformers have met more than once.
I noted that when I first heard Hasbro was the new home of the Power Rangers, one of my first thoughts was "Decepticons vs. Zords!" and Weiner replied, with a laugh, "That's not our first crossover question. We hear it!"
Said Bamrick, "We have a lot to do and are focused on what we have right now, but we know there is an appetite."
Said Weiner, of bringing Power Rangers into the Hasbro fold, "As a fan of Power Rangers, from a design perspective it's like being a kid in a candy store. We have so much to do from our Lightning Collection, which is what fans want, and I'm really excited to finally get it out there, and our kids' line."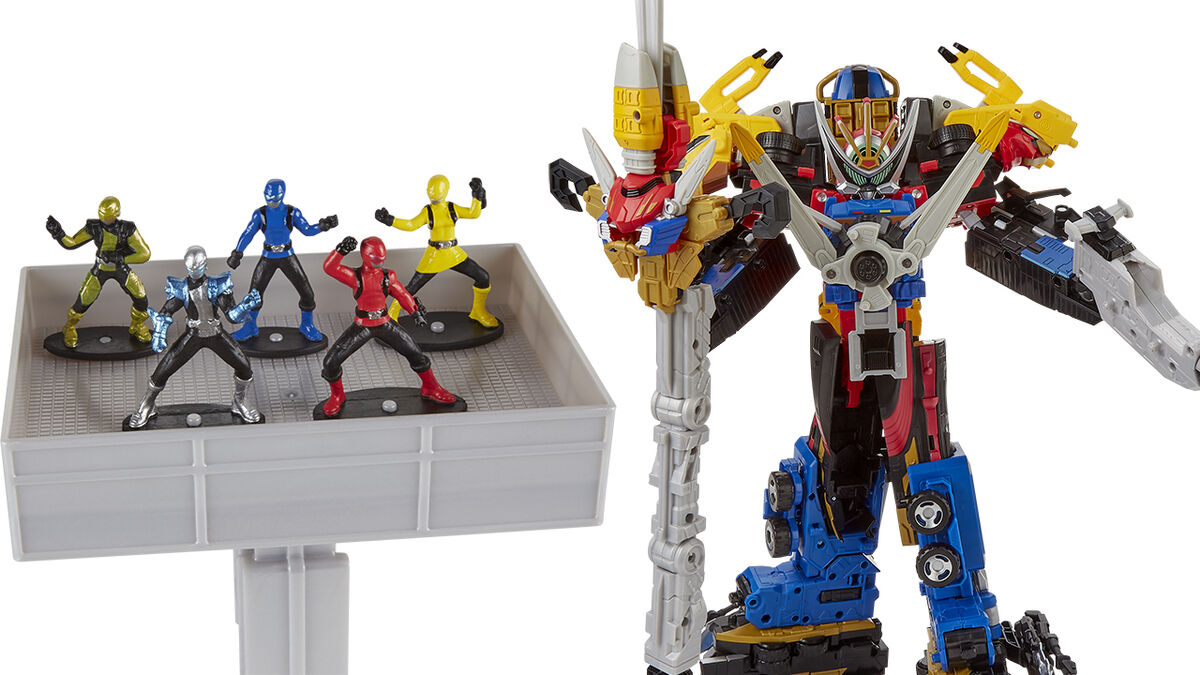 She remarked, "We are scratching at the surface. We have our first wave that just came out. We're getting fans pumped up with the idea that this is not going to be a cookie-cutter way. We want to do things that are different we just can't do things all at once. It'll take time to get there. We have some good things coming down the pipeline."