Marvel's Inhumans is making history as the first ever television series to premiere on IMAX screens. Not only that, the two episodes kicking off the series that are currently debuting in IMAX – packaged as 'the first chapter' –  are shot entirely using IMAX cameras. Even more impressive, a special IMAX lens was custom-made for director Roel Reiné who helmed the first chapter of the landmark comic-book series.
And Reiné has offered to lend it to Dunkirk and The Dark Knight director Christopher Nolan.
"Maybe Chris Nolan wants to borrow it from me," he tells FANDOM. "I know that Chris Nolan had two lenses built for him specially as well. But [his] are really custom fit for the film IMAX cameras, and so now I have one custom made for the digital IMAX cameras."
He adds, "I'm really proud. I hope they give it my name. The Roel lens. Roel number one."
Christopher Nolan has previously lent his own custom-made IMAX lenses to Zack Snyder for Batman v. Superman: Dawn of Justice and also to J.J. Abrams for Star Wars: The Force Awakens. If he's following the old 'Give and you shall receive' adage, we could well see him taking advantage of Reiné's offer at some point in the future, should he decide to ditch his penchant for 70mm in favour of digital.
Reiné requested the lens after he felt that the existing IMAX offering was too limited for the scope of the project he was tackling. He wanted an extra-wide, non-fish eye lens.
"They rehoused a Canon lens to an IMAX lens for me to be even wider," says Reiné.
As well as using the lens to capture some gorgeous landscape shots on location in Hawaii, Reiné used it in some very specific – and memorable – scenes.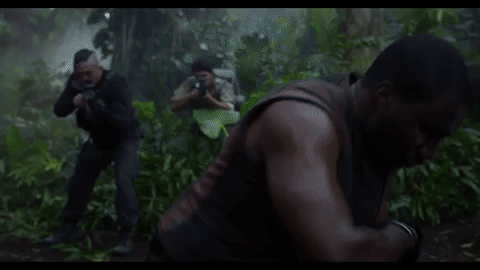 "The shot when Maximus walks through a tunnel, that has that lens," reveals Reiné. He also references shots of Maximus walking out of the throne room where "the camera is really low."
He adds, "And when Gorgon… before he stomps with his hoof, he sits on his knee – that's that wide-angle lens. So I used it on different moments to give you the scope of the high ceilings and the high world that makes IMAX so great. So, it's more individual shots than a complete scene."
You can catch the first chapter of Marvel's Inhumans on IMAX screens from September 1. The entire series will then air on TV and other devices soon after.