Jessica Rothe's breakout role as Theresa "Tree" Gelbman in Happy Death Day and its sequel showed off her formidable versatility, as she played a character who went through some big changes — being killed over and over as you keep reliving the same day will do that to you! — while also navigating scenes involving horror, drama, and comedy. Now, Rothe is back in a film that allows her to both lean into her comedy chops and her musical skills (she previously appeared in La La Land as one of Emma Stone's roommates), as she stars in a new version of Valley Girl, debuting on Digital this Friday.
This remake of the beloved 1983 film of the same name retains the original's 1980s setting, with Rothe playing Julie, a quintessential Los Angeles Valley Girl, who ends up in a surprising romance with Randy (Josh Whitehouse), a punk from the other side of the tracks – or, in this case, other side of the hill, as Randy comes from the Hollywood music scene and represents a much different lifestyle than Julie's days spent at the mall.
Updating Valley Girl to a musical, the new film finds Rothe singing hit songs like "We Got the Beat," "Take On Me," and much more. As Rothe told Fandom, "It's a complete dream come true for me. I grew up on musicals. We would watch Sound of Music, South Pacific, Singin' in the Rain, Showboat and Carousel. That genre has its ebbs and flows and I feel so lucky there's a flow happening while I am in the right place in my career to get to be a part of some of them."
Fandom spoke to Rothe about what it's like to play a Valley Girl, the challenges of the musical numbers, and more – including the status of a potential third Happy Death Day movie.
DEFINING THE VALLEY GIRL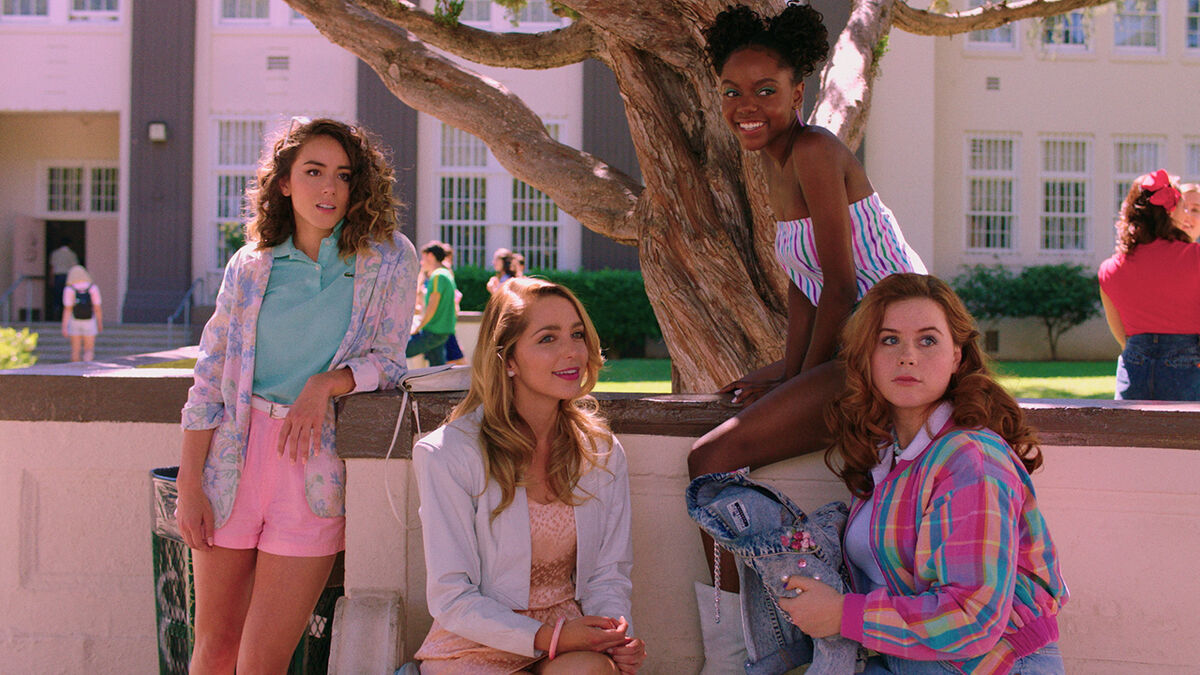 Rothe is not from LA, and explained that growing up, "My perception of the 'valley girl' type was definitely created by Clueless because that was kind of my introduction, living in Colorado, to the idea of a valley girl." Using the valley accent she honed for the film, she said her perception of a valley girl became, "Kind of like beautiful girls in crazy fashion who kind of talk like this and maybe are kind of vapid but, like, totally well-meaning!"
Rothe noted that while she adored Clueless, she hadn't seen the original Valley Girl when she was first cast, but soon remedied that. Deborah Foreman starred in the original alongside a young Nicolas Cage, and Rothe referenced once of Cage's more amusing choices in that film — shaving his chest hair into a triangle — as she explained, "I just fell in love with Deborah Foreman and Nicolas Cage's performances. They are just so incredibly real and awkward and 80s and talented and charming – and his chest hair is so perfect! Everything about it is just incredible, so the thought of launching into any form of remake was really intimidating. But I really think that the musical element, bringing in all of these incredible 80s jukebox numbers, plus the mother-daughter arc that is now folded in, and also Julie's heightened arc of self-discovery over the course of the film, those are all of the things that make it really unique and that were really fun for me to explore."
Given Rothe's fandom for Clueless, it certainly stood out when Alicia Silverstone herself was then cast in Valley Girl as an older version of Julie, who appears in a framing device. Rothe said getting to play the same role as Silverstone, "Was amazing. And the crazy thing is, I actually met Alicia two or three years before on an airplane. I sat down in my seat in economy and looked over and was like, 'Oh my god, it's Cher from Clueless… Why is Cher sitting next to me?!' And we ended up talking for almost three hours. She shared her vegan treats with me and gave me career advice and I thought I was gonna die. If you had told me then that four years later I would be shooting a movie where I would be playing her, I would never have believed you. So it was truly the thing dreams are made of."
THE DRAW OF THE 80s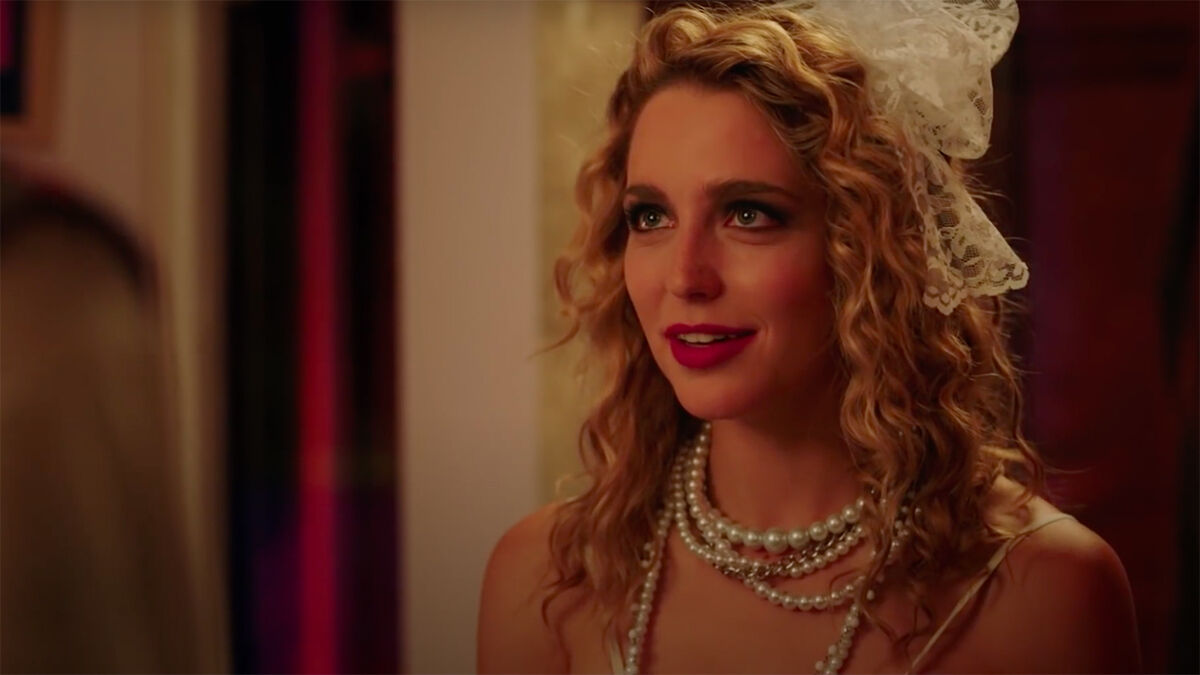 While most eras inevitably receive a period of nostalgia, with new films and TV shows set in that period, the 1980s have been particularly durable and lasted a long time in terms of popularity. Asked why that might be, Rothe replied, "It's super colorful, and also I think a lot of pop culture now – even new pop culture – is born of the 80s and so I think that it folds very easily into things that were in mainstream culture even before this kind of 80s boom. But also, I'm sure some of it had to do with the fact that the movies [of that era] became a really big thing. There are a lot of classic films from the 80s that are a part of the zeitgeist even now. I also think for me there's this earnestness about the 80s. There's kind of this beautiful, earnest, unapologetic quality to the music, to the movies. Even when things are completely ridiculous and cheesy, there's no snark. There's no commentary happening, which is something that I feel is very current now, especially in comedy. And so it's really refreshing, and I think that people love looking at that."
On top of all of that, Rothe added, with a laugh, "It's super fun to shoot a movie where you don't have to worry about plots being ruined because everyone's texting each other! So that's great."
Meanwhile, Valley Girl gave Rothe plenty of challenges during production due to its musical numbers. Discussing stand out moments, she noted, "[Performing] 'We Got The Beat' in the mall was so great but so hard. It took us a long time to nail down what that dance sequence was going to be in the first place. We had rehearsals for a month leading up and we kept on thinking we had found the dance but then [choreographer] Mandy Moore and our director, Rachel Goldenberg, would sit down and powwow and then we would learn new steps and it was kind of in a constant state of flux until we actually got in the mall. But it was so much fun seeing all of the different parts come together with the incredible set decoration and all of the extras wearing these crazy 80s clothes and the lights and the balloons. We were in that mall, shooting the end of the dance sequence on the last day, until 6:00 in the morning, because we had to finish, and we just crammed through, which was really, really intense but really fun."
HAPPY THIRD DEATH DAY?
Blumhouse's Happy Death Day was a notably well received and successful film in 2017, instantly giving Rothe a lot of attention. Its 2019 sequel, Happy Death Day 2U, also received a lot of positive reaction, but disappointing box office returns led to both series writer/director Christopher Landon and producer Jason Blum initially saying a third film was highly unlikely, which was hugely disheartening for fans of the series, especially given the mid-credit scene of 2U had a big set up for a third movie.
Now though, things are looking more optimistic. In March, when asked if a third Happy Death Day might still be made, Blum told Fandom, "It's not out of the question, I'll say that!" Then, just a few weeks ago, Landon, appearing with Rothe on Instagram Live, said "I think one day it will happen."
When Fandom asked Rothe if she's now feeling like they'll make Happy Death Day 3, she replied, "I hope so. I would love to finish the trilogy but I do think we all feel very strongly that we want to finish it in the right way and we want to make a movie worthy of being the third film in this franchise. And so I think it's just figuring out the way that will happen."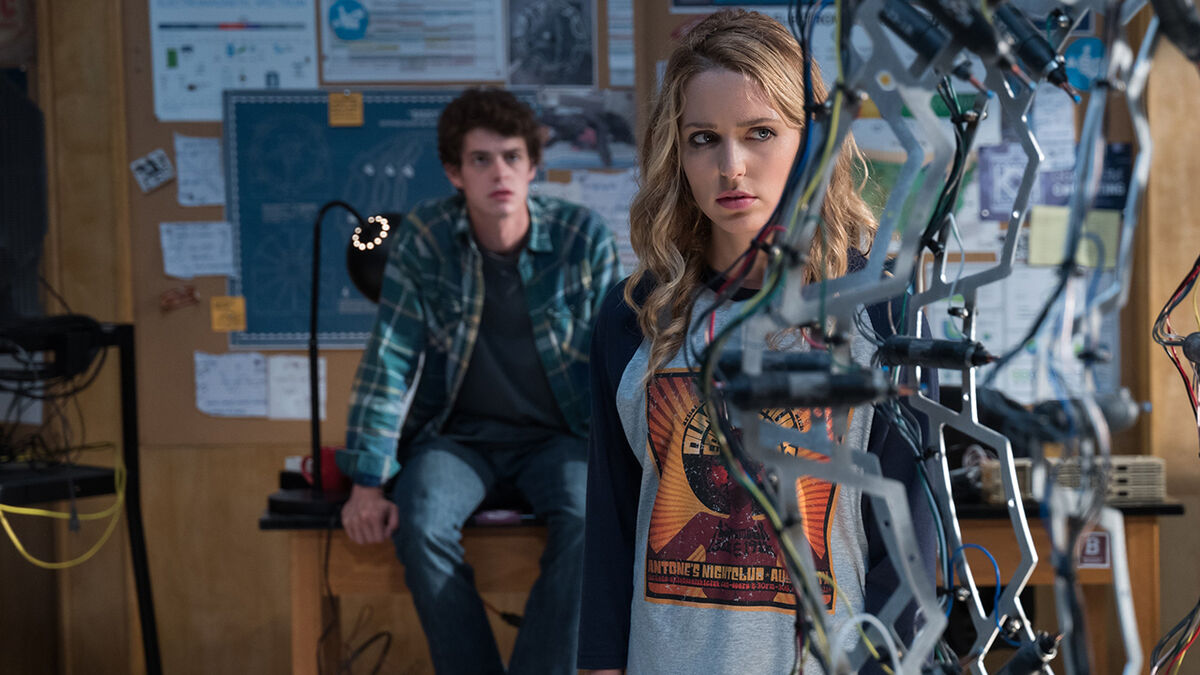 Rothe added she'd be up for reprising her role, "Whether it's in a year or in 20 years – I'm not upset about the thought of pulling a Jamie Lee Curtis, à la Halloween. You know, a 50-year-old Tree kicking ass. I'm game for that! I do believe that she's just such an incredible character and she deserves to have her full story told and I'm sure that we'll figure out the way to do that."
The fanbase for the Happy Death Day franchise is very passionate about the films and the character of Tree, and Rothe remarked, "I'm so grateful that people have embraced that movie and Tree in the way that they have because I love her so much and feel so protective of her. But I also think it's such a testament to the incredible script that Chris Landon wrote and that he created this amazing final girl with so much depth and with an arc that you don't normally see in horror movies. And I feel really lucky that I was the person who got to embody her."
While Rothe is aware of what Landon has in mind for a third movie, she couldn't divulge any information. But given the first movie was a horror-comedy with a Groundhog Day-type scenario, and the second movie then went into a more notable science fiction realm, Rothe said things would continue to evolve. As she put it, "If I can say anything, it's that you can always trust Chris Landon to always keep you on your toes."
---
Valley Girl debuts May 8 in Select Drive-Ins and on Digital.