When Stan Lee died on November 12, 2018, the world mourned the loss of an icon; a figurehead of popular culture. Lee's contribution to Marvel has had an unprecedented global influence, and it is difficult to imagine the current climate without Stan Lee, Jack Kirby, and Steve Ditko in the picture, pioneers of the pop-culture world we have come to love. Although Stan became the 'face' of modern Marvel because of his film cameos, the Marvel universe — cinematic or otherwise — would have been a very different place if it wasn't for one key influence. The person who would encourage and support Lee, propelling him to massive success: his wife, Joan Lee. Joan was a writer, voice-over actor, and half of one of comics' most famous unions for over 50 years.
The Lee Origin Story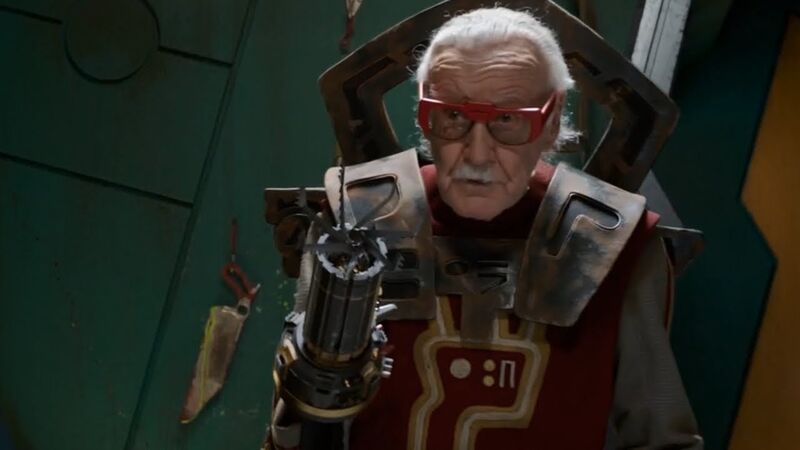 During the 1960s, Stan, at this time an established writer at Marvel, was employed to write stories he felt lacked emotional core. He was tired of their violence and bravado and believed they lacked character nuance and relatability. He wanted to create something richer, something with a stronger backbone of humility and humanity; traits that would come to define Marvel characters and legacy. On the verge of quitting the business, Joan said the words that became a catalyst for change and set her husband's path on a different trajectory.
"Why don't you write one the way you want to write it?" she said. "You're going to quit anyway, so if he [Stan's boss] fires you, who cares? But get it out of your system."
These words marked the turning point in Stan's career; they gave him the fire to write a story in his vision, not the way he was expected, with characters who were heroic and powerful, relatable yet flawed. He created a family of outsiders who would bicker and fight amongst themselves. The comic he wrote was Fantastic Four (1961). Stan may have written the comic, but Joan Lee had changed the game.
Mother Marvel
The Lee union has always been respected and held with affection by fans. She may be primarily viewed as a guiding force — 'Mother Marvel' to many — but the vivacious Joan Lee was a successful woman in her own right before she met and married Lee in 1947.
Born in Newcastle-Upon-Tyne in 1922, Joan Boocock quickly established a modelling career in her late teens. However, she strove for more and yearned to escape the cold of the North of England in search of adventure and better times. In 1943, at the age of 21, she married Sanford Dorf Weiss, an American serviceman she had known for 24 hours. Joan had acquired the new life she craved but not the great love story.
"In many aspects, it was a great marriage," Joan once conceded. "But after living with him a year I was finding him sort of boring…"
Never one to follow convention, the day she divorced Weiss was also the day she married Stan, the two services taking place in adjacent rooms in the same building. They married after dating for two weeks, on December 5, 1947, a union that lasted until Joan's death 69 years later. In one interview, she described her husband as "the best looking, nicest man I've ever known".
The Real Mary Jane Watson 
Joan and Stan's meeting was not a conventional one. It could have even been written by Mr Lee himself.
Stan once described how he "wanted to get married," after the war.
"I wanted to live with a girl, I was tired of living with sergeants," he said.
Having established a reputation as something of a womaniser during his youth, he had arranged to meet — at his friend's suggestion — "a gorgeous redhead" model in New York on a blind date. However, it was Joan, another flame-haired beauty (albeit a married one) who opened the door instead. He was immediately besotted with this girl from Northern England, informing his friend: "I have drawn that girl's face a thousand times, I am going to marry her". Six weeks later, they were married in Reno, Nevada, by the same judge who would preside over Joan's divorce.
Joan's "comic-book face" (Stan would always say she had the perfect face for comic books), has been rumoured to have influenced various characters, but never more so than Mary Jane Watson, the beautiful red-haired girl-next-door adored by Peter Parker. MJ was created in Joan's vision, inspired by Stan's very first meeting with the woman who would soon become his wife on New York's Madison Avenue.
Stan's Personal Superhero
Joan would appear in a number of Stan's projects, both live-action and animated. Her most significant roles occurred during the 1990s, when she appeared in two animated Marvel shows. She voiced Miss Forbes in Fantastic Four as well as Spider-Man's Madame Web. Then, of course, there was the obligatory Lee cameo in X-Men: Apocalypse.
Although she is best known for steering the canon, in more ways than we will ever know, Joan was also active behind the scenes, both at Marvel and in her own right. In 1987, she wrote The Pleasure Palace, a novel about a man building the world's most luxurious ocean liner while romancing several women at the same time. Three more unpublished novels were found among her possessions when she died from stroke-related complications on July 16, 2017.
Despite her husband claiming she had no interest in comics, there is more than a touch of the Starks in this synopsis of Joan's playboy character, a slight inflection of Howard and Tony. Had Tony Stark really been influenced by Howard Hughes as Stan claimed, or had the seed been planted by Joan's, at that time, unpublished idea? The movie director Kevin Smith once referred to her as "Stan's personal superhero" and "Marvel Muse" but Joan was infinitely more than a muse, and who knows how much of an influence her unseen work had as she silently, privately, inspired Stan towards 'Excelsior'?