Aw, Cyborg. Some Justice League fans aren't overly happy with the mechanoid metahuman's inclusion in Zack Snyder's film. Some of his critics see his presence as being at the expense of the widely adored Martian Manhunter, who was one of the original founders of the Justice League of America, or JLA for short. That's alongside prestigious names including Batman, Wonder Woman, Superman, The Flash, Aquaman and Green Lantern, of course.
It isn't the fault of the DC Extended Universe, though. DC Comics relaunched their entire comic-book line back in 2011 and it was then that the change was made. We discussed the reasons for Cyborg's retconned foundership here:
But while a contingent of fans expresses their displeasure, a faction of DC fans has sprung up celebrating Cyborg. They love everything the half-man, half-machine superhero is, and are using the hashtag #borglife to shout about it.
In Justice League, Cyborg joins Batman, Wonder Woman, Aquaman and The Flash as part of a squad of metahumans rounded up by Bruce Wayne to tackle the threat posed by big bad Steppenwolf. His cybernetic enhancements come with heavy artillery built in, giving the team the extra firepower they'll need to take on their powerful foe.
During a scene in Batman v Superman: Dawn of Justice, we saw Cyborg's creation, as Victor Stone is transformed by his scientist father using experimental technology following a tragic accident.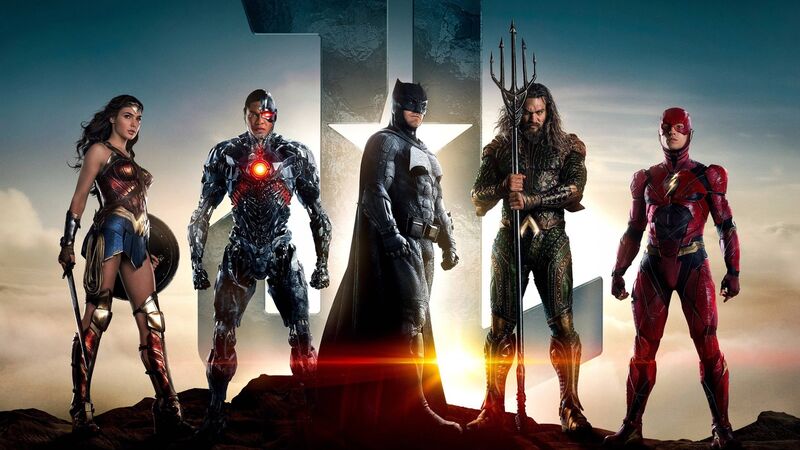 Here's a round-up of some of the best posts in celebration of Cyborg, and #borglife. Starting with this person, who has seen the film, praised Ray Fisher's performance in the role, and is excited for Cyborg future:
You did a great job in the film.
Very excited to see where you take Cyborg in the future!
You truly get what it means to be #BorgLife

— The Nerd Rage Podcast (@TheNerdRagePod) November 14, 2017
And this person, who will be stoked to learn there's a Cyborg movie in the works:
This Twitter user issued a simple statement:
While the official Justice League Movie Twitter account shared its Cyborg love at the World Premiere:
And also called out Cyborg's technical expertise:
Cyborg actor, Ray Fisher himself, admits to being moved every time he's reminded of Cyborg's origin story:
And all of the people related to this Tweet are totally living the #Borglife — including Ray Fisher and the interviewer:
While this person longs for #borglife:
This Tweeter loves it when Cyborg says his catchphrase:
While this one just loves the way he looks:
This person who has seen the film is very impressed:
Not only is #JusticeLeague one of the funnest movies this year, but (I never thought I'd say this):

CYBORG STEALS THE WHOLE DAMN MOVIE! Ray Fisher owns the character, has the best lines and my favorite action moments. pic.twitter.com/vByo3Ngx1G

— Mobile Suit Mellow (@MellowMarketer) November 10, 2017
And this person prefers Cyborg to Spidey:
This person loves when Cyborg disses Batman:
And finally, this person has words for anyone who thinks Cyborg looks rubbish:
Justice League hits screens in the UK on November 16 and in the US on November 17.