Karen Gillan is certainly keeping busy these days, with the Scottish actress coming off a massive 2019 that found her playing a key role — or two roles, in fact, thanks to those pesky timelines — in the biggest box office hit of all time, Avengers: Endgame, and then returning as Ruby Roundhouse in another blockbuster with Jumanji: The Next Level. On top of that, she also made her animated film debut in Spies in Disguise, voicing the role of "Eyes," one of the spies working for Marcy Kappel (Rashida Jones) as they pursue their fellow agent Lance Sterling (Will Smith) after he's been framed.
With Spies in Disguise now out on Digital, 4K and Blu-ray, Fandom spoke to Gillan about her role – and her character's distinct appearance – along with what she would like to see next for her MCU character Nebula and more, including why 2014 was such a great year for her. Plus, she reveals why playing Doctor Who's Amy Pond has prepared her for a lot of other roles in one specific way…
GETTING ANIMATED
While she'd done a couple of voice over roles in animated series like Robot Chicken, Spies in Disguise marked Gillan's first animated feature. As she put it, "Really, I'd done a little bit but it was only ever a few hours on things so I was pretty much completely new. It was new territory for me. I didn't know what to expect and I never realized how much I rely on my eyes for acting. Sometimes I'll think about the character and a character has a very different voice quality than my own or a different dialect. But generally, I'm thinking about what's going on behind the eyes or what's going on that she doesn't want to be seen. And all of that was taken away from me. So this all needed to be channeled through one element. I find that quite a challenge but it was really cool to do that. It feels like a different art form almost."
One thing that helped Gillan was that she was shown what Eyes looked like before she began recording – and yes, the fact that she was a tall redhead was a source of amusement. "The directors did a kind of visual presentation for me to kind of understand what it all was, what it was going to be and who the character was. I think they already had me in mind for the role when they designed the character. Because I was thinking, 'Oh, maybe she'll look like Jessica Rabbit or something.' Then when they unveiled the gangliest, geekiest ginger girl I'd ever seen, I was like, 'Oh, of course! This feels like it was drawn to look like me.'"
Added Gillan, "There were a lot of pictures [of Eyes] being sent to my friends and they found it very funny too. Because she's just so tall!"
Beyond Eyes' look, Gillan said, "I just love how nerdy she is and how enthusiastic she is about science. Those were the two elements where I was like 'Oh yes, I really want to get involved in this."
The Eyes Have It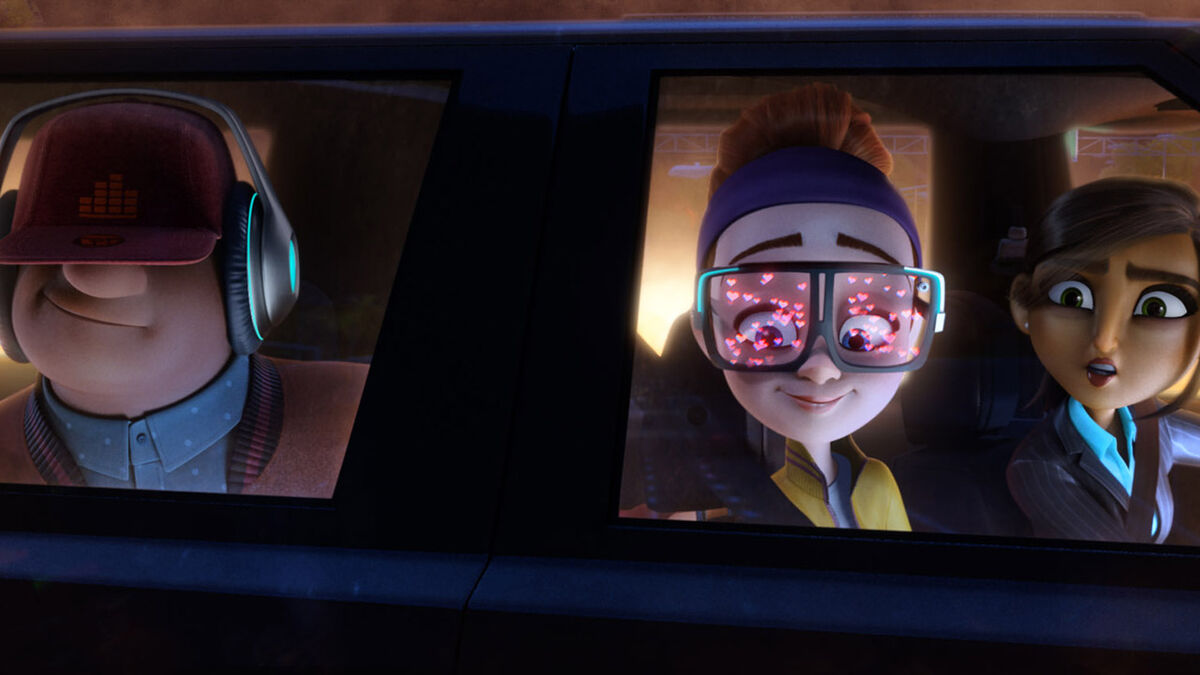 In the film, Eyes is paired with her counterpart Ears, voiced by DJ Khaled. When it came to that unlikely pairing, Gillan said, "It's the partnership we never knew we needed! It is so random and funny. I love that he's cool and hip and he's paired with the gawkiest, geekiest girl. I sort of love them together. I would watch a buddy cop movie with us two."
Regarding the technical terms she had to quickly spout off while voicing Eyes, Gillan said, with a laugh, "I'm so used to that! I started off in Doctor Who and that sort of jargon became normal to me and Matt Smith. He had a lot of it. I remember he said that the stuff is so normal for The Doctor that he would read it off like a shopping list. And I was like 'Oh yeah!' Honestly, it has become like a shopping list to me in real life now. Through the different parts, all of them have been heavy on jargon that I've never heard of. Even when I did this TV show, Selfie, in America, that was a comedy and you think you'll be safe from all that stuff, but no. It was all internet jargon and American references that I had never heard of. There's just a lot of that in general so I'm looking things up on Google 50% of my life."
As for whether she'd like to play a spy in live-action eventually, Gillan exclaimed, "Yeah! That sounds really cool. I'm a British person and we like spy movies. I'd definitely do that. I need a new element though so it's not just another one of those movies. There'd have to be something different about it."
2014: Guardians of the Oculus Selfie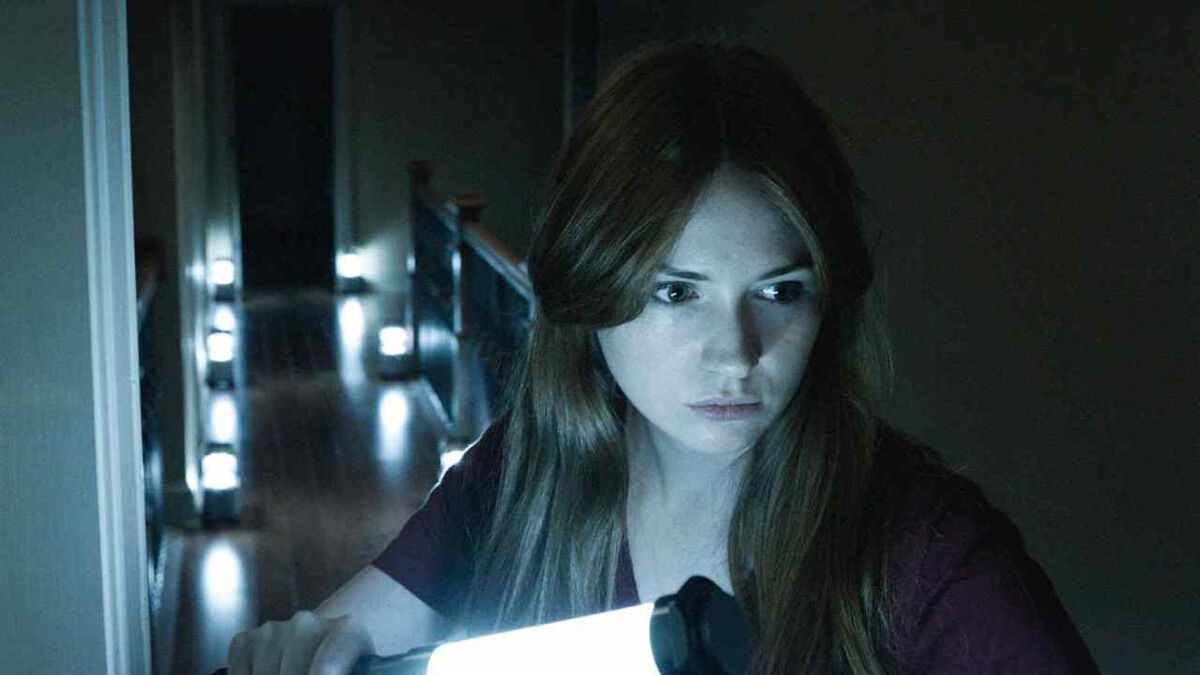 I noted to Gillan that while recently thinking back on favorite films and TV shows of the past decade, I realized what a big year 2014 was for her, with the debuts of Guardians of the Galaxy, Oculus, and Selfie. Replied Gillan, "Wow, that was a good year!"
When it came to working with writer/director Mike Flanagan early in his career on Oculus, before he became the beloved horror creator behind projects like Gerald's Game, The Haunting of Hill House, and Doctor Sleep, Gillan described it as "Amazing. You could just tell that this guy was going to really make a mark on the industry. It wasn't his very first movie but it was his first studio, fully funded movie. And just from the beginning, he's always spoken with such conviction that you're like 'Oh yeah, you're a person who has a real knowledge of movies.' He watches everything and has his own sense of identity as a filmmaker early in his career. He was also a master editor before he was a filmmaker. So he was really specific on what he needed from us. Sometimes if a director isn't totally sure of themselves they might shoot way too much to cover their back but he was sort of the opposite. He'd just be like 'Oh, I just need this and then I'm going to cut there so you only need to do this.' It was just a new experience for me to work like that. He's great and such a nice guy as well. It's so exciting to watch his career go so far."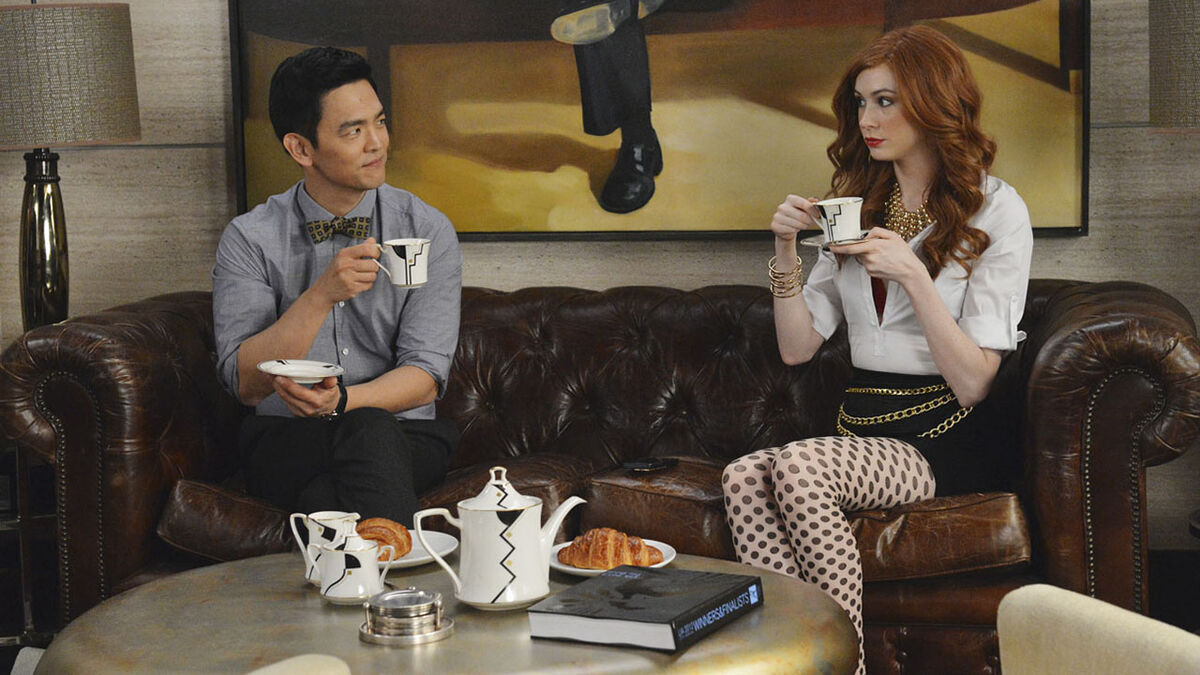 As for Selfie, while the show was sadly cancelled quickly, it still found an adoring fanbase, and Gillan noted, "Yeah, it really hasn't waned either. It was a show that wasn't on for long, a network comedy. I wasn't expecting it to have a long-lasting effect. But one thing that happened at the time was it was the first Asian romantic lead on American television ever. And that had such a great impact on people and I didn't even realize that until way into the shoot and we realized that this was groundbreaking in a way that we didn't set out to do and was so wonderful that it was happening. I see people appreciative of that and that's really cool. John Cho is amazing."
MORE DIRECTING AND MORE NEBULA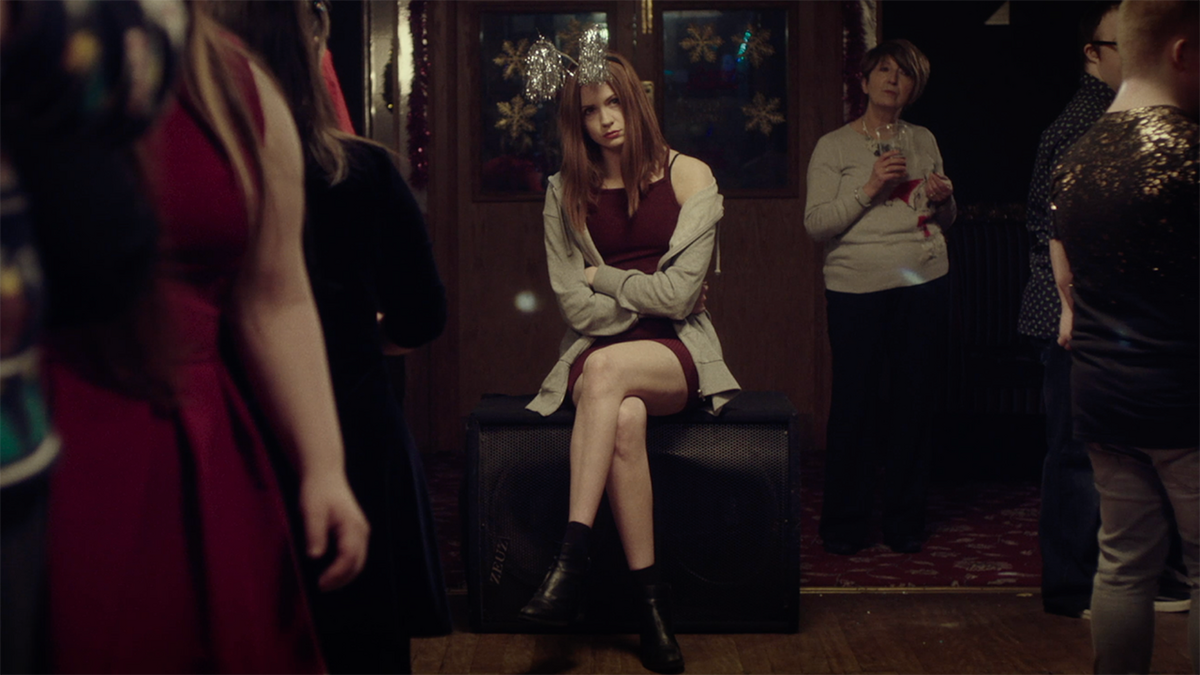 Gillan made her feature directorial debut with 2018's The Party's Just Beginning and has spoken in the past about her interest in possibly directing a Marvel film. Asked if that was still something she'd be up for, she replied, "I'm not sure. It depends. Really, it would have to be the right project. I love those movies so much but I won't direct something unless I feel like the only person who can tell that story in the way I tell it. I look at a lot of scripts and think 'This doesn't need me. It might need someone but it's not me.' What happens is I don't agree to direct a lot of stuff unless I feel incredibly valuable to it. I haven't found one yet but I'm working on a film actually that we're just almost finished. That would probably be my next one. I don't want to say too much about it yet. But I'll probably put it on social media at some point!"
Whether or not she steps behind the camera in the Marvel Cinematic Universe, it's assumed Gillan will be eventually reprising her role as Nebula in Guardians of the Galaxy Vol. 3 (and perhaps even in Thor: Love and Thunder first, given recent statements by Vin Diesel about some of the Guardians popping up in that film). Nebula has had one of the more dramatic arcs for an MCU character, going from pretty much a full-fledged villain in the first Guardians film to fighting alongside the Avengers themselves in Avengers: Endgame.
Said Gillan, of Nebula's next step, "I don't feel like her story is over at all. If anything, I feel like her story might just be beginning. We found her in a really broken, vulnerable place and over the course of the movies, she's had to face the source of all of her abuse. She's just had this huge, cathartic experience and the source of the abuse has been eliminated, so what happens next? That's something that I think is incredibly interesting. The healing can start but that's not going to be easy and it's not going to be immediate either."
Regarding her approach to playing Nebula going forward, Gillan remarked, "First of all, I want to read a lot of psychology essays on people recovering from abuse. And second of all, I can't wait to kind of channel that into Nebula but also have fun with her at the same time. I feel like we're really going to start to define who she is without Thanos looming over her."
Spies in Disguise is now available on Digital, 4K and Blu-ray.