Kingsman: The Golden Circle has a knack of making our ears prick up. And with the latest trailer drop, our ears and eyes and everything else are standing to attention.
Up to now, we've had brief glimpses of what to expect from the sequel to Kingsman: The Secret Service, the Matthew Vaughn-directed 2015 hit based on the comic book by Dave Gibbons and Mark Miller.
A couple of short teasers, a batch of snazzy stills and posters and one glossy full-length trailer later and we're chomping at the bit to see the follow-up, once again directed by Vaughn.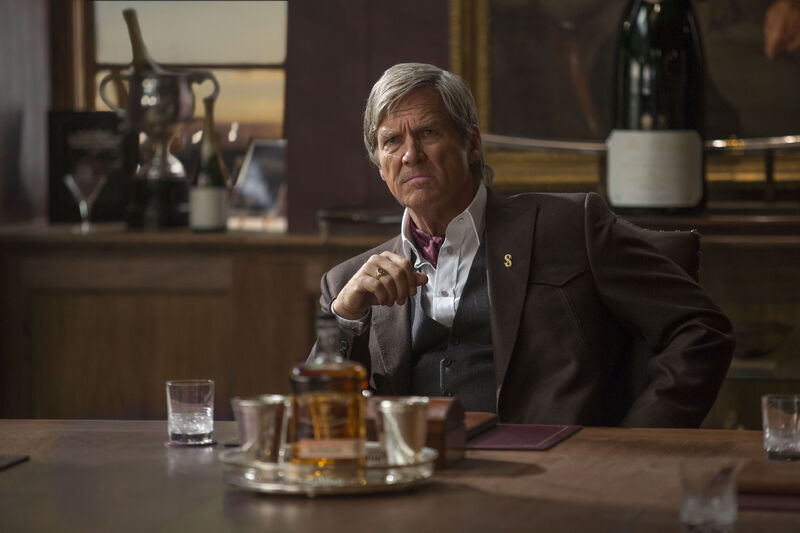 Colin Firth and Taron Egerton are back as Kingsman agents Harry Hart and Eggsy, but this time around Channing Tatum, Halle Berry, Julianne Moore and Jeff Bridges are added to the cast. It's an impressive roll call. Heck, even Elton John has a role.
In the trailer we get our first glimpse of Firth in the role of Harry Hart, who's still acting as a mentor to Eggsy and who we see at the end shaving, wearing an eye patch. With a taste of the James Bond-style locations, action and explosions to come, and a man with a bionic arm, it's enough – for now – to get our juices flowing.
Here's the official synopsis:
'Kingsman: The Secret Service' introduced the world to Kingsman – an independent, international intelligence agency operating at the highest level of discretion, whose ultimate goal is to keep the world safe. In 'Kingsman: The Golden Circle', our heroes face a new challenge. When their head quarters are destroyed and the world is held hostage, their journey leads them to the discovery of an allied spy organization in the US calledStatesman, dating back to the day they were both founded. In a new adventure that tests their agents' strength and wits to the limit, these two elite secret organizations band together to defeat a ruthless common enemy, in order to save the world, something that's becoming a bit of a habit for Eggsy…
Kingsman: The Golden Circle is released in the US on September 22 and the UK on September 29, 2017.