Writer/Director Rian Johnson has a lot of fun with a classic scenario in his new film, Knives Out, as the filmmaker behind Brick, Looper, and Star Wars: The Last Jedi tackles a murder mystery.
With a murderers' row (excuse the term) of impressive actors assembled – including Daniel Craig, Chris Evans, Ana de Armas, Jamie Lee Curtis, Michael Shannon, Don Johnson, Toni Collette, Lakeith Stanfield, Katherine Langford, Jaeden Martell, Christopher Plummer, Riki Lindhome, and Frank Oz – Johnson tells a witty and clever tale centered around the suspicious demise of wealthy author Harlan Thrombey (Plummer). In the wake of his death, the police begin questioning Harlan's family, accompanied by a private detective (Craig) who is determined to get to the bottom of what happened.
Fandom spoke to Rian Johnson, Daniel Craig, Jamie Lee Curtis, Katherine Langford, and Jaeden Martell about how Knives Out approaches its subject matter.
FINDING THE TONE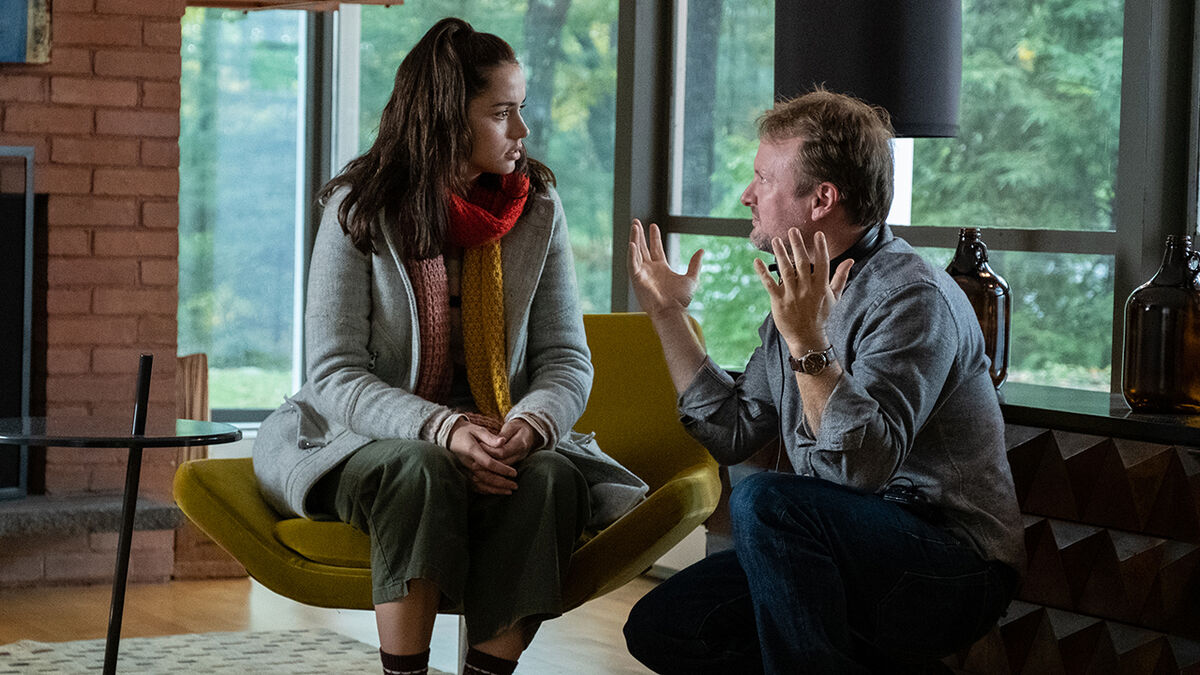 Murder mysteries have a lot of familiar tropes, which Johnson explained was part of the appeal going in, noting, "The whole thing starts with what I love that's traditional about it. I grew up reading Agatha Christie's books and I love a good whodunit. So everything is in service of trying to get to the heart of what I love about the genre."
As for where he deviated from tradition, Johnson said, first and foremost, "The big thing is setting it in America in 2019."
As Johnson noted, "This form, we usually see it as a period piece, but really trying to plug it in to 2019 seemed really interesting. The main goal for me is to get at the heart of what I love about the genre. I'm never thinking 'How do I zag away from it?' I'm always thinking 'What are choices I can make to engage the audience with the heart of whatever I love about this thing?'"
ALL-STARS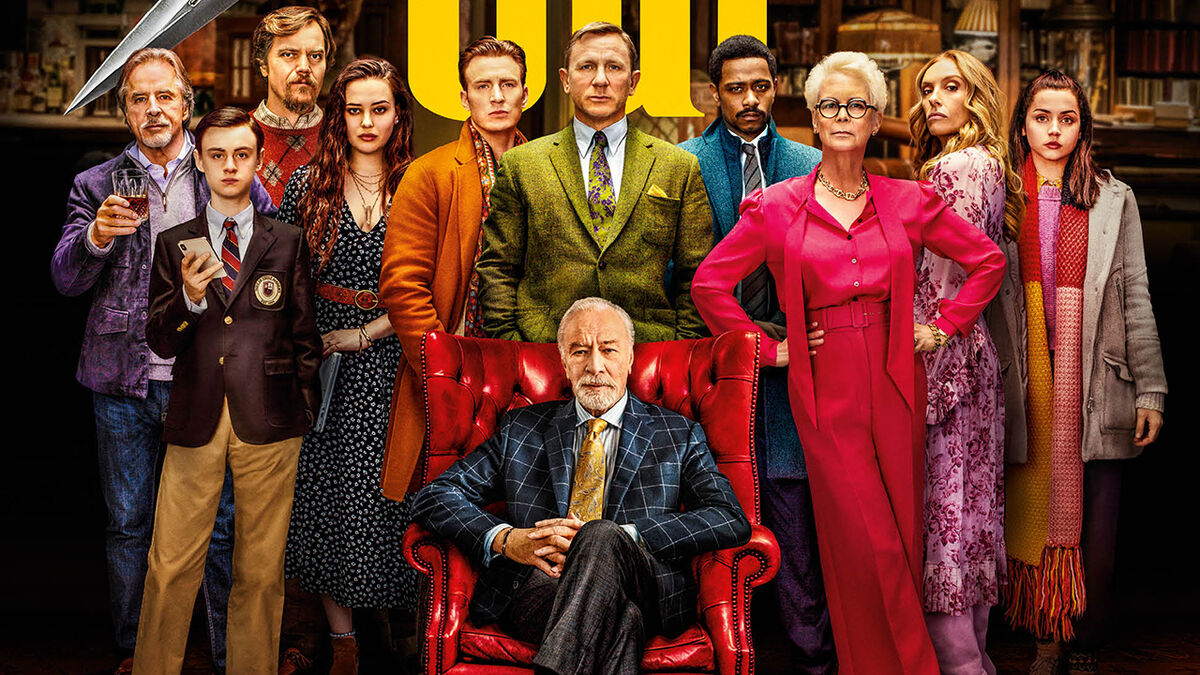 Fandom reader @swaggymaster_g wanted to know what it was like for Johnson to work with such an all-star cast, and the director replied, "It makes my job so easy. And I love that they say all-star cast! That was one of the things I was going for with this. I remember going to the movies with my family to see Death on the Nile or Evil Under the Sun as a kid. And those old school whodunits were big all-star casts. Everyone who popped up on the screen, you were like, 'Oh, I like that person! Oh my god, it's David Nevin! It's James Mason!' Wanting to do that with this was a big part of it."
Johnson added, "Getting on set, I expected to be intimidated. I expected big egos or something. But everyone just came to play. It was like summer camp and everyone clicked into the different roles and everyone had a good time together. You can feel on the screen how much fun everyone is having."
Knives Out has a lot of humor in it without turning into an outright parody. Regarding finding the right balance, Curtis remarked, "That was the only question I had when I spoke to [Rian], was tone. 'Just tell me where you are on the tonal scale. Because then I'll say if you're going to play pure farce, I don't think I'm  your girl.' It's not something I would do well. And he said 'No, I'm playing it straight, really, with an adjustment. It's a heightened reality but it's reality.' In order for the humor to come off the page the way it was written, you have to tell the truth. You can't be winking your way through the script. You have to believe what you're saying."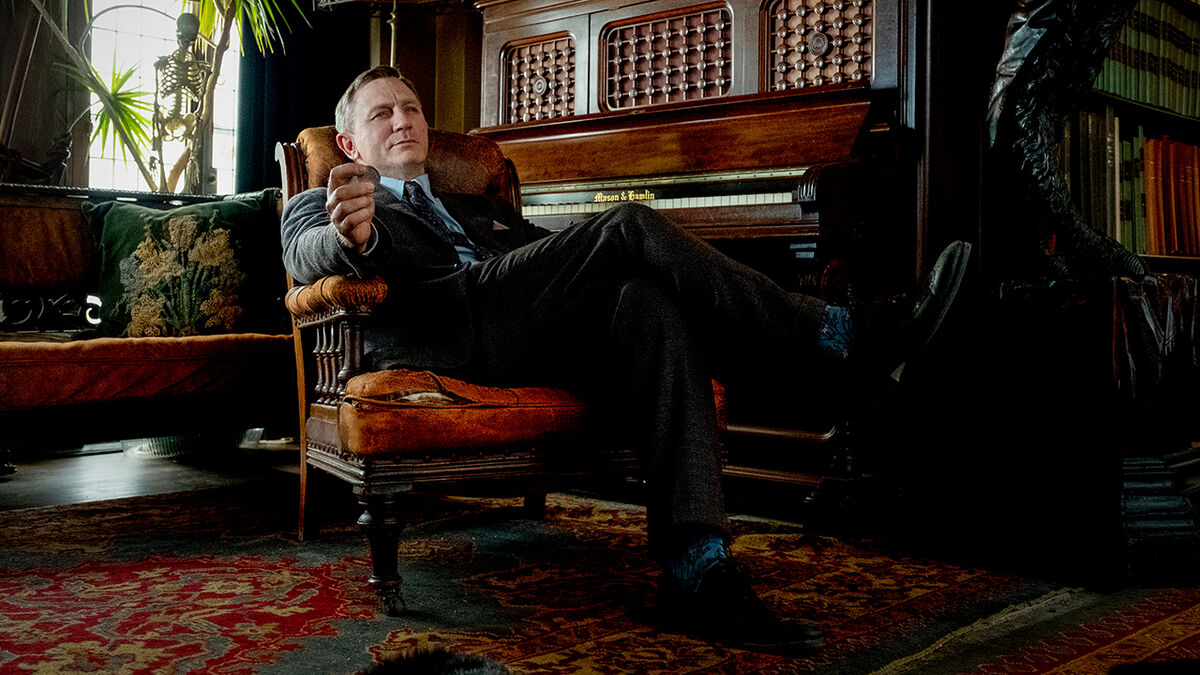 Said Craig, "We have a bunch of actors in here with a great script and everybody just hit it. They hit it in the same direction. And that's down to Rian and these great actors — Jamie's right. It's useless if it's a campy idea that's winking and funny. It's just there with laughs. There were big laughs sometimes after takes. But we were all playing it straight. You have to. That's the only way to do it. And that's the byproduct of the storytelling."
Added Curtis, "We're not there to be editors. We're not editorializing the commentary. We're delivering the commentary and then letting Rian be the one to present it."
Said Langford, "I think Rian Johnson is just a wonderful storyteller. He is so passionate about the films and stories that he tells and he also has a wonderful way of cognitively knowing how to achieve that. One of the most wonderful things he did as a director with this incredible ensemble piece is he was just very empowering. Everyone in this brought something different to their characters. There are a lot of strong characters, a lot of strong personalities within the film, and he gave us full reign to play and he was encouraging us to play off of each other. When you watch the film, you get these really anarchic scenes with the whole family in total chaos which is hilarious because he allowed it to be."
Martell, whose phone-obsessed character is referred to by his own family members as a Nazi, said collaborating with Johnson, "was a lot of pushing me out of my comfort zone. He really helped me with that and made me feel comfortable because a lot of the things [I do] in this movie are not something I agree with, obviously. He helped me be outgoing. I'm not used to that. You get into the rhythm of playing the same character over and over again and you put parts of yourself into the character. I'm often quiet or shy. In this I had to be a pretty outspoken, bad human. It was a lot of fun pushing my boundaries."
CLASS CLOWN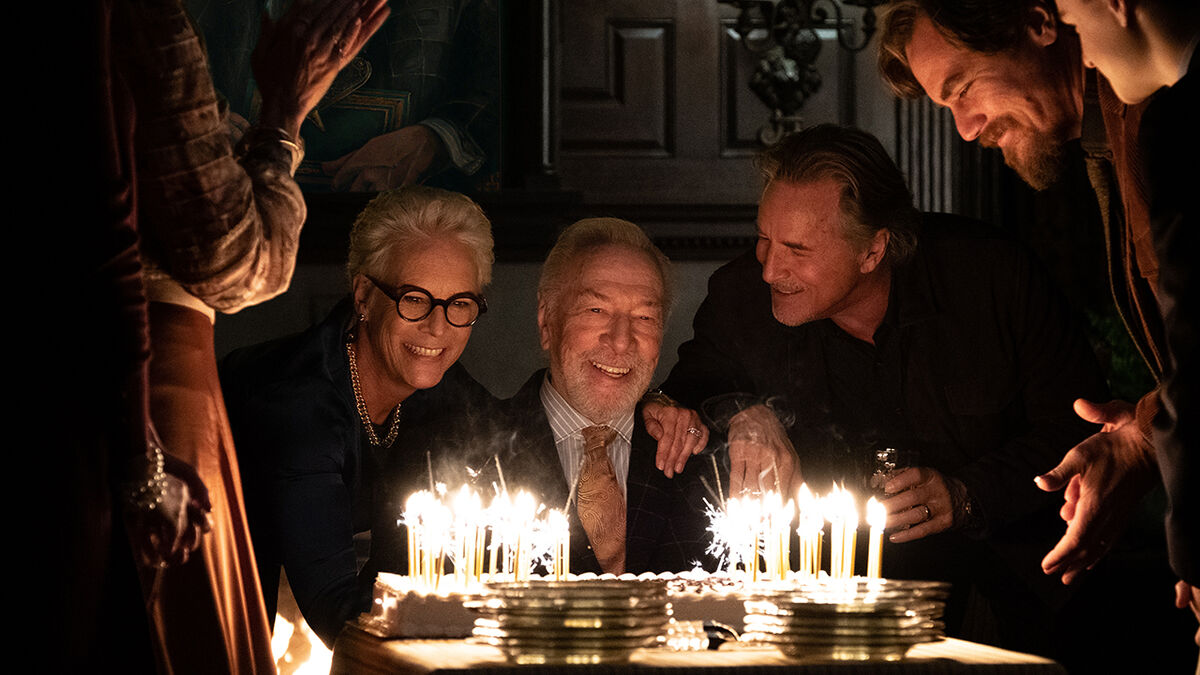 With so many talented cast members performing as these funny cast members, @reservrdogs wanted to know who the funniest or goofiest people on set was. And one answer jumped to mind for nearly everyone.
Said Jamie Lee Curtis, "I'm not funny or goofy. [It's] Michael Shannon, hands down." Asked if Shannon was throwing curveballs at his castmates, Curtis replied, "He is a curveball," with Craig agreeing, "He's a human curveball… Either a curveball or a knuckleball. Any way you want to look at it."
Johnson also said it was Michael Shannon, noting, "I never would have guessed but he's hilarious! There wasn't a ton of improv in the movie but when they fight with each other I'd always just let the cameras roll and let them shout improv stuff at each other and Michael would always come up with stuff that would just floor everybody. He's a stealth comedy genius."
Check out the video at the top of the page for more of what Rian Johnson and the cast of Knives Out had to say.
Knives Out opens November 27th in the United States.