Legends of Tomorrow Season 3 was filled with some truly spectacular moments: the introduction of Zari, a splendidly off-the-wall season finale that blessed us with a giant Beebo, and one of the most organic romantic relationships in the Arroverse with the pairing of Sara Lance and Ava Sharpe AKA Avalance. Before Season 3 even finished airing Jes Macallan, who portrays Ava, was promoted to series regular. This means we'll be seeing a lot more from Sara and Ava in Legends of Tomorrow Season 4.
Ava's addition to the Waverider means that her relationship with Sara is going to become the main romantic relationship on the show. Here's why that's a great focus for the upcoming season and how the other Arrowverse shows can learn from their relationship.
"I, Ava Sharpe"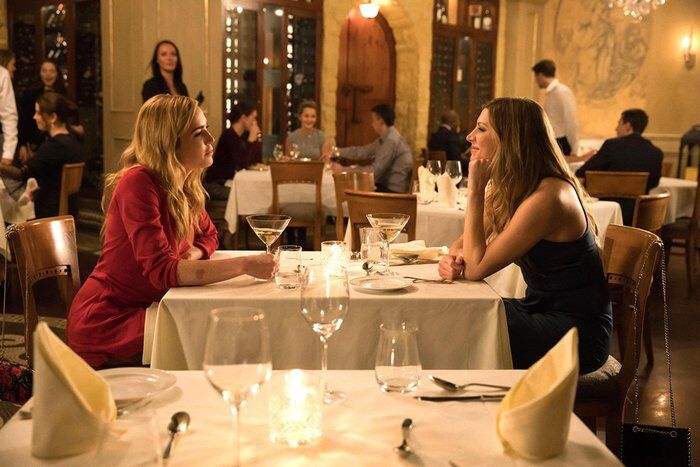 What makes Sara and Ava's relationship stand out from previous DC TV romantic pairings is that Ava has storylines outside of being Sara's romantic partner. Ava was first introduced into the show as a Time Bureau agent, having somewhat of a rocky relationship with Sara. Ava's introduction never felt like the show was shoe-horning a love interest, but instead introducing a character to widen the world of Legends of Tomorrow. Ava was a gateway for viewers to learn more about the Time Bureau, a group that handles time traveling differently from our favorite misfit heroes.
As Sara and Ava's romantic feelings developed for each other, the writers never stripped Ava of her own identity. Instead, Ava became an even more developed character as her relationship blossomed with Sara. She became the director of the Time Bureau, while also discovering her secret superhero origins as a clone. Ava's story was her own, and didn't need to revolve around Sara. Sara as a main character and romantic partner was a support system, which is what made this relationship feel real. Sure, there was conflict between the two characters as Ava unraveled her past, but there was never unnecessary drama – just real emotions.
"We" Are the Legends?
The Arrowverse is home to a number of romantic parings, with Barry, Iris, Oliver, and Felicity being the main relationships on Arrow and The Flash. However, both Felicity and Iris only exist within those relationships as partners, not themselves. The partners' lack of self has been a serious issue on these shows, especially The Flash. Barry is the superhero and Iris' skills and expertise are put on the back burner. Recently, Barry said that he and Iris were both the Flash. While this was a cute slogan, it took away from Iris as an individual character.
Sara's support for Ava is something that should be done with the other main heroes of the Arrowverse. Both partners should be treated as individuals. It helps that the Legends of Tomorrow writers utilize Ava's Time Bureau job as a means to give Ava a story of her own, while also still keeping it connected to Sara's adventures with the Legends. This allows Ava and Sara to share screen time during the superhero aspect of the series, without it feeling like Ava is only there as Sara's romantic partner. Both of their stories are already intertwined with the show's main theme of time travel, and it's organic seeing Ava placed into these scenes.
A Model for the Entire Arrowverse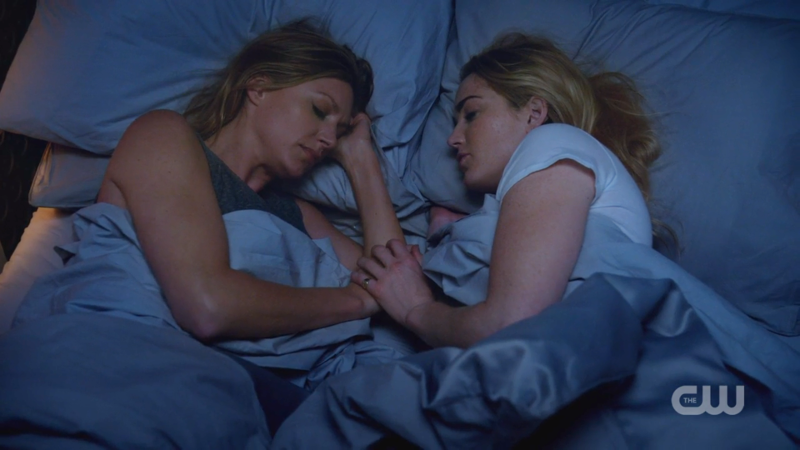 We've seen Sara take leadership as the captain of the Waverider, now we want to see Ava's leadership skills as the Director of the Time Bureau. What is the work dynamic between her and her co-workers? These are some things to explore for the show to keep an even dynamic between Ava and Sara, while also instilling new ideas for the series.
Why will Avalance be an anchoring relationship in Legends of Tomorrow Season 4? Because any show that stars two strong women like Sara and Ava who support each other as individuals and team members is extremely healthy and cutting edge for superhero television. This is one of the many great lessons the other DC TV shows can learn from our favorite underdog Arrowverse shows, Legends of Tomrorow.