Standing in front of a sold out Hammersmith Apollo, there's a palpable buzz of anticipation in the air. As a street-long queue snakes around the perimeter of the historic London venue, thousands of teenagers huddle together in the cold, excitedly chattering about the evening ahead. While the queue of fans grows ever bigger, a middle-aged commuter stops and stares at the brightly lit name adorning the theatre, before muttering the same question that most over 30s have probably been pondering all day: "who the hell is Lindsey Stirling?"
While to millions of YouTube commenters that may be unforgiveable blasphemy, for those who aren't 'extremely online,' it's a fair question. One part cosplayer, other parts violinist and performer, Miss Stirling has used this odd little talent trifactor to transform herself into a globally renowned YouTube star.
Now managed by the same team as Lady Gaga, Stirling's unique combination of classical music and nerdy references has turned her into an EDM icon for those who'd rather stay in watching anime then actually go to a rave. As I greet a beaming Lindsey Stirling at the sold out 5,000 capacity venue, it's easy to forget how far she's come.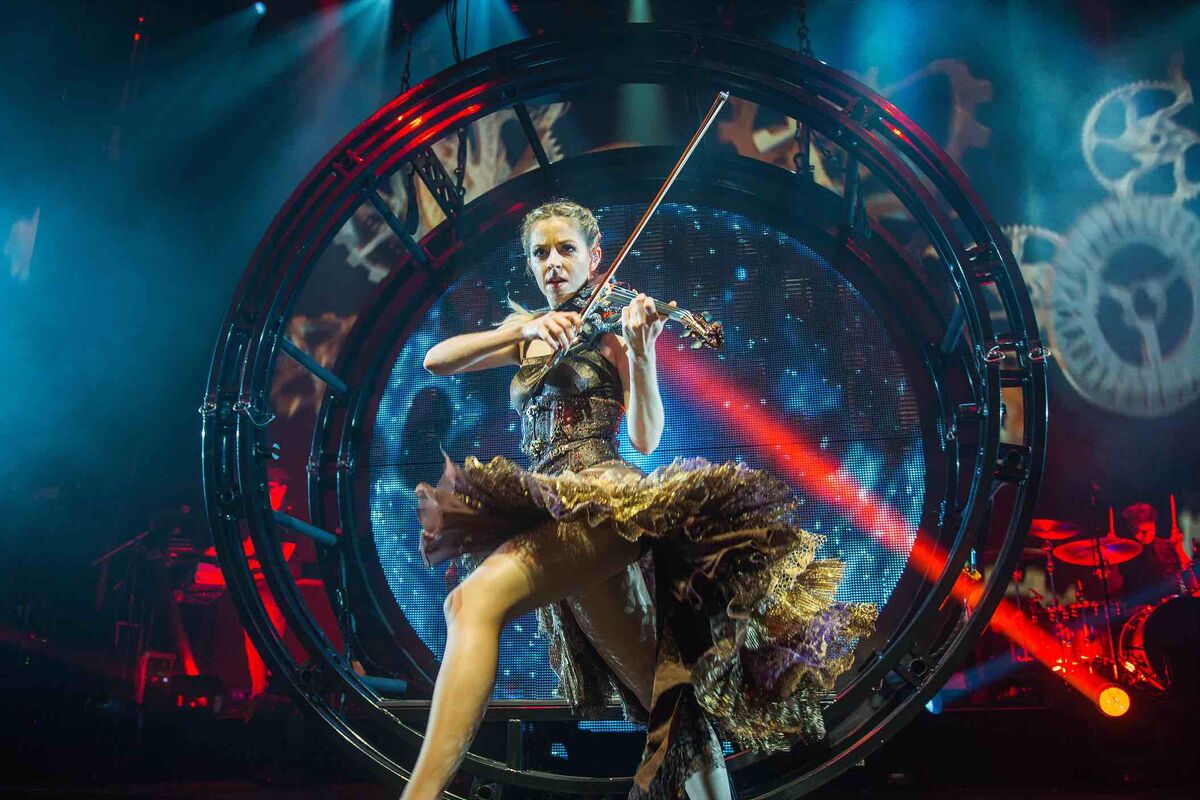 "Sometimes I get these crazy 'pinch me' moments, "Lindsey smiles, reflecting on her journey, "I remember the reality that 5000 people came out to see me… even though I'm on the other side of the world. Last week I was in Prague  —  I don't even speak their language – yet all these people are [there] and they're cheering for me… it's just really special. Sometimes I can't believe I'm living my dream."
Forging her own path
Things weren't always looking so incredible for her. When a 21 year old Lindsey Stirling first logged into a little-known site called YouTube, she felt as though she'd already missed her shot at the big time. Struggling to make ends meet, this Arizonian classically trained musician spent her evenings hopping from open mic night to open mic night, determined to make the increasingly-extinct-looking violin relevant again.
Her grand plan? To mix her own violin-led dubstep compositions with quirky covers of 2007 mega hits by the likes of The Black Eyed Peas. The early 2000s were, er, a different time…
Night after night, Lindsey tirelessly pranced around dimly lit dive-bar stages,  elaborate costume on and violin in hand. Yet, despite the sweat and passion pouring out of her in equal measure — no one batted an eyelid. The A&R guys she hoped to impress? They were looking for the next Fall Out Boy. The tour promoters she hoped would fall in love with her act? Lindsey's sound was too niche.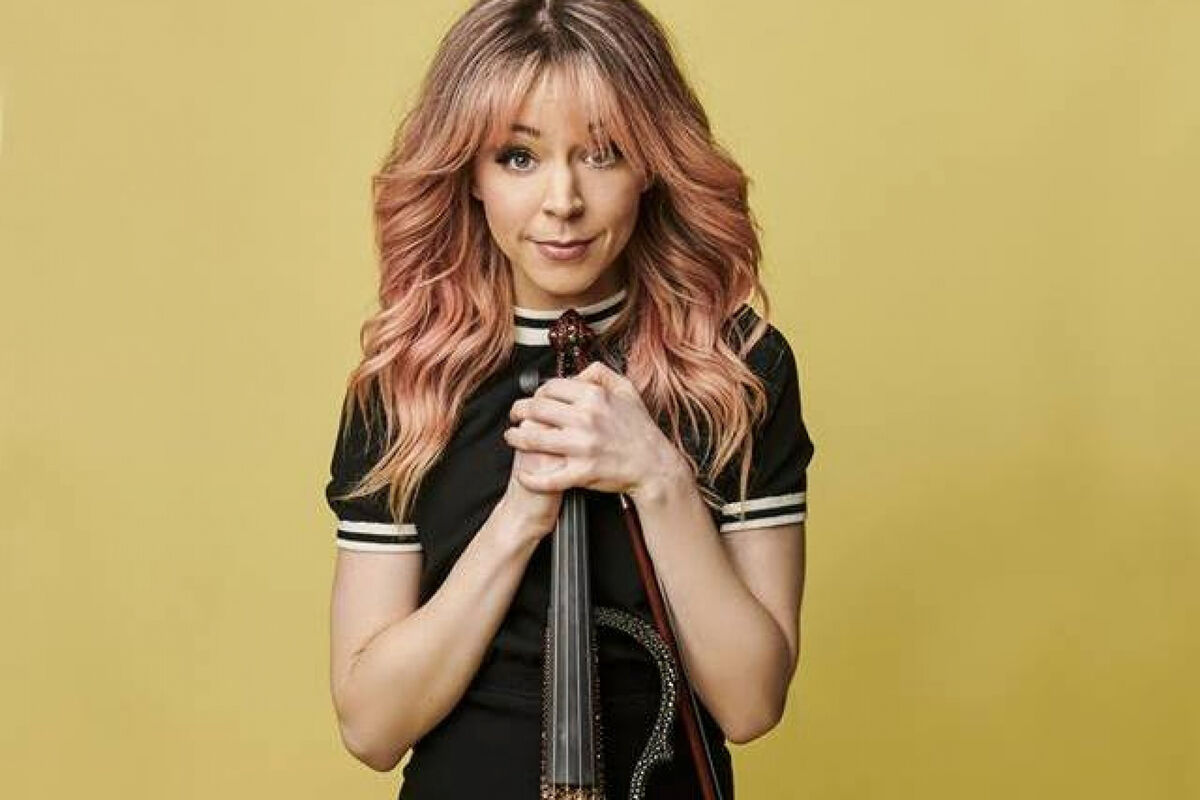 Deflated, she decided to roll the dice and mess around with Google's weird new video platform, uploading a few rough-and-ready covers on a whim.
"When I first started my channel back in 2007, I had no idea what I was doing," laughs Lindsey, "I kind of just put up one or two videos up and then didn't touch it for a while. [Back then] I didn't really understand that you could have like, a channel, and that people could subscribe to you. But in 2010, I really started to be like "OH, I get this!"
It turns out though, Lindsey had a bit of a helping hand. Attending an (incredibly forward-thinking for 2010) seminar on how to 'make it' on YouTube, she left [–equipped with a new-found fire in her belly, and all the tools that she needed to build her following.
Becoming a nerd-pop icon
"I remember leaving that three hour seminar and being like "this is going to work." There was no question in my mind,"" Lindsey recalls with a smile" I was ready to work my tail off in order to get this going. I even called my mum afterwards and was like "MUM, I'VE FIGURED IT OUT – I'M GOING TO DO YOUTUBE" and my mum was like: "Well — my daughter's gone crazy…"
Fast forward 12 years, and mumma Stirling must be feeling pretty relieved. Currently sitting at a jaw-dropping 2.7 billion views on YouTube, Stirling is currently wrapping up the world tour for her rapturously received anime-inspired concept album – Artemis.  Having embarked on last summer's highest grossing US tour – a co-headline with goth metallers Evanescence, no less – this rapidly rising self-made artist is going from strength to strength.
"I'm a huge Evanescence fan, and I have been since I was a teenager, like 15. So when I [got to collaborate with] Amy Lee on a song, I was so excited! [Both our] fans were so excited and we were  both surprised at the natural crossover, so the tour was a logical progression from that. It was all like a dream come true… and now she's like my friend, you know?"
While Lindsey's success is undeniable, for some, it may be hard to understand. So, with thousands of other content creators vying for online stardom, what is it that makes Lindsey Stirling so special? She believes that her success came from a dollop of secret sauce —  embracing her fandoms. While most successful mainstream pop artists make a huge effort to create their own image, Lindsey wanted to form a mutual connection with people over the things that they already loved.
Fandoms are key (but we could have told you that….)
As well as uploading her own music, Lindsey carefully built a following by paying loving video tribute to the games, anime and films that she was raised on too. Yet, while her songs were clearly catchy enough, it was the visual component that really sealed the deal.
Painstakingly sewing and designing every costume, her elaborately shot, high-concept music videos add a storytelling element to her covers and compositions that, quite frankly, no one else on YouTube had even thought of doing. It's this slick triple threat that's seen her violin-led tributes to Zelda and Game Of Thrones become viral hits.
"I started doing original songs, and would intersperse covers in between to try and get traction, because at the end of the day, I really wanted to be an original artist and to write my own music. I had this fun idea of doing electronic and dubstep and then I'd squeeze in Legend of Zelda and Skyrim to get the audience and, it worked!"
As you'd probably expect given the time and effort that she puts in, it wasn't just a cynical marketing move. For Lindsey, games were a core part of her childhood.
Playing the game
"I grew up playing Zelda and Mario Kart and pretty much all of the Mario games, and then I started doing all these other videos like Assassin's Creed, Skyrim etc because fans started requesting them so much. I soon got this gamer following, and while I'm not necessarily a gamer so much anymore, I LOVE the music, I love making the costumes… and I really love being a part of fan culture."
It's this genuine love of fan culture that has made Lindsey so endearing to so many. Thanks to her unique content, she's won herself a loyal army of 12.2 million subscribers. To put that into perspective, Lindsey Stirling's YouTube fanbase alone is bigger than the entire population of London. Lindinium, if you will.
Unsurprisingly given her video choices and aesthetic, gamers are particularly endeared to her. Over the past few years, Lindsey has found herself taking centre stage at the biggest events in the gaming calendar – from Blizzcon, to The Game Awards, and even the world's biggest eSport event – The Dota Internationals.
It's why she can realise an anime-inspired concept album and a companion comic with it – and her pop-culture-loving fans will hungrily devour every morsel.
Being a force for good
Just like the art that Lindsey and her fans love, it's important to Stirling that she can use her music and her platform to help bring people together.
"I love the culture that these fandoms provide. I see it among my fans too — they've got a culture where they find identity and understanding with like-minded people. I love it when I see them lifting each other up and being there for each other – and you massively see that in gaming communities, too. People who maybe feel like they're not understood or that they don't have any friends…but they're able to find someone who understands them on the other side of the world and connect over something that they love. Whether it's Lindsey Sterling or Zelda or Assassin's Creed, I think it's awesome."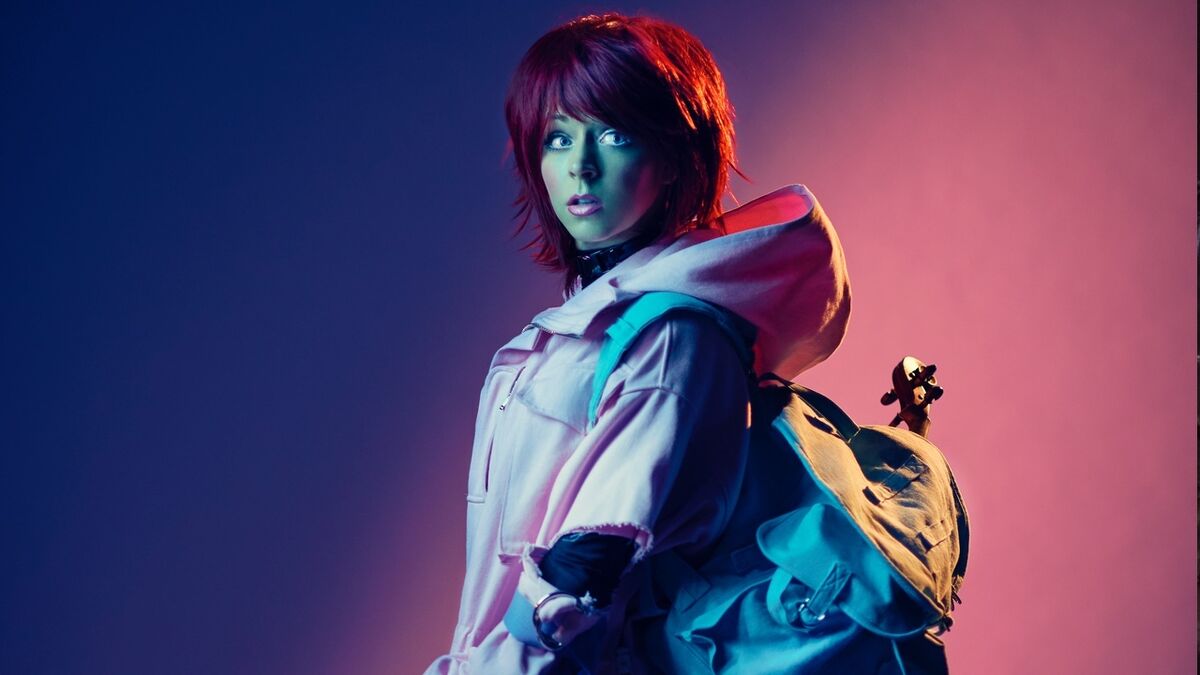 Yet, while she's acutely aware of the positive impact that fandoms and how online communities can connect us, she's also been exposed to their darker side.
"You'll see toxic stuff amongst [fans] occasionally, and it always makes me really sad when I see it. Usually, my fandoms are really safe places. I'm a pretty tame person, I don't do super edgy stuff, and I talk a lot about mental health and my history — I lived with anorexia, I lived with depression — and I try and be really open about that stuff.
"So, " Lindsey continues, "I feel like a lot of my fans feel like it's a safe place too, where they can say "hey, I'm super depressed" or "I'm not feeling good and I need someone to talk to". [Sometimes] before I can even get to them and try and help, I'll see a string of comments from fans saying "we're thinking of you" and "what can I do to help?" — and that's awesome."
An antidote to toxic fandoms
Yet, despite her's being a fairly caring community who knows how to look after each other, when you have millions of impressionable people looking up to you, Lindsey confesses that it can be hard to know who genuinely needs help and who just wants a bit of attention.
"I used to try and step in if I saw people concerned about what was happening in our community, but I always found that it gave [the problem] more attention. Unfortunately, sometimes if people see you responding to those kind of, almost suicidal comments — more popup. It can be a lot of attention-seeking in that, so you really have to be careful. If I see people posting "I'm struggling, I need help" that's kind of the line where I like to step in and say "I'm here for you"… but I try really hard to reward positivity, the positive ways that people reach out. Even if [someone's] asking for help – there are good and bad ways to ask for that."
It's not just the world of nerd culture that's given Lindsey Stirling her fair share of sleepless nights, however. When it comes to the classical music community, many of her former peers now look down on her for daring to deviate from tradition.
Making classical music cool again
"There are definitely people who don't like what I do because they think "You're tainting the violin! That's not the way it was meant to be played" —  and I don't try to fight that argument. I don't even want to call myself a classical musician anymore, because I know the intense work that it takes to be a proficient classical musician. I put my eggs into a lot of baskets, like creating videos, creating shows, dancing….. all of that time is needed for the violin if you want to be a classical performer. So no, I'm not one anymore — but it's about time classical music put on a new dress."
Thanks to the huge success of touring video game concerts and films being played alongside a live orchestra, as much as purists may hate it, it's the new mediums that are saving the old.
"The way you should look at it is, these songs that 'should' be played, they've been played that way for 200 years. The same way. It's time that there's a resurgence, and if video game music is bringing that to life, or if it's throwing the violin on some dubstep, or it's a new-found appreciation for movie soundtracks…  It'll mean more opportunities for classical music. Whereas right now, if it doesn't change – it's a dying art."
What's next for Lindsey Stirling?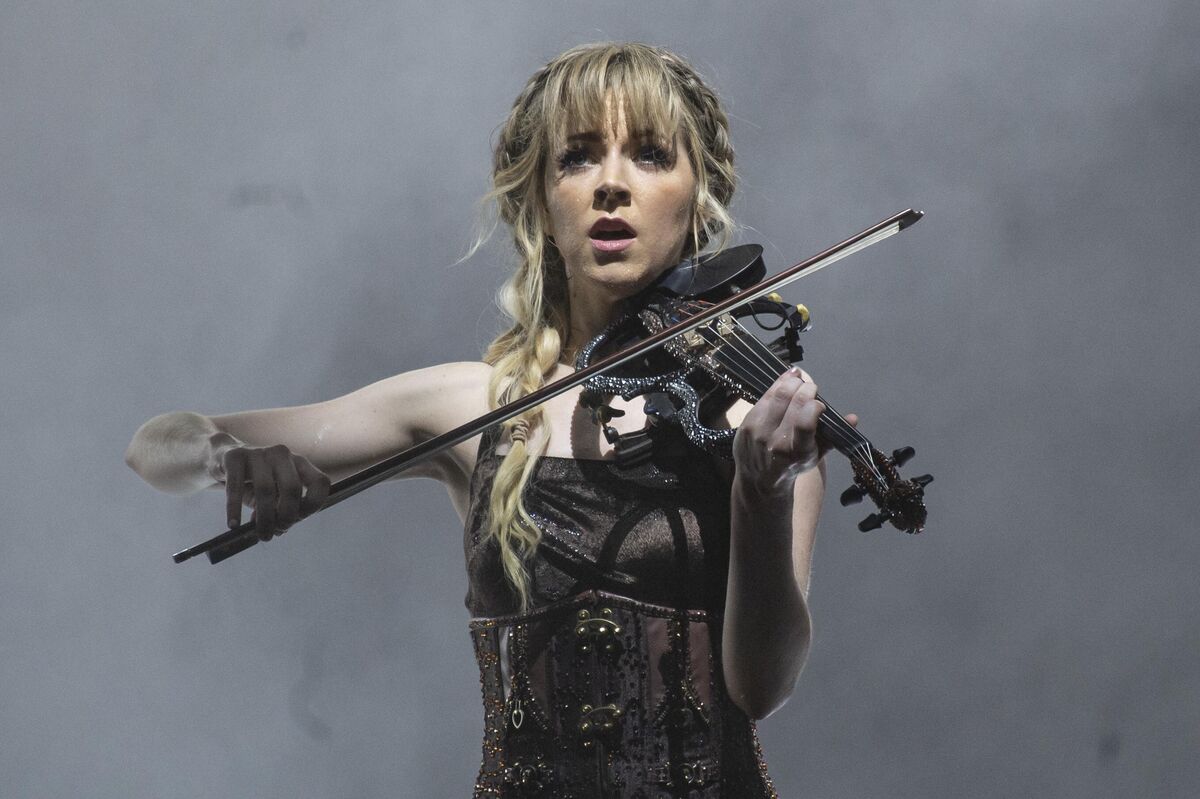 So, what's next for the now seemingly unstoppable Lindsey Stirling?
"I'm almost done with my comic book," She says with a look of relief, "I wrote a comic book that tells the story of the album Artemis, so it was really fun to write an album that tells the musical story of the character. There are six issues and er, it's quite a big undertaking! I put so much work into it that not only it will be appreciated as a comic, but hopefully even get adapted into an animation or something…. That's the other big dream."
Yet, that's not the only surprising creative endeavor that she now finds herself caught up in.
"I'm slowly working on a musical!, " Lindsey beams, "I want to write it, produce it and direct it." So, what's it about you ask? Well, Lindsey is keeping tight-lipped.
"What I will say, is that it's a Christmas themed play… something very whimsical and musical. I can't tell you the title, because it gives it away, but one day!"
With Christmas only days away, it seems somewhat appropriate. As I get up to say my goodbyes, I ask Lindsey that now that she has the influence and stardom that she's always wanted, what does she hope that she can achieve within her sphere of influence?
"I think my mission is more individual to individual rather than wide-spread social or political change," Lindsey replies, "For me, it's about breaking down stigmas around mental health — and helping people to believe in and love themselves. Because if you can cure that epidemic that so many people struggle with — I mean, it's the people who are hurt that hurt other people, right? — the world will be a better place."
In fact, while she was out shopping before the show Lindsey reveals she had an experience that highlighted just how much you can affect those around you. "I was actually in Camden Market today, and this guy stopped me and told me that my music had helped him through a really dark time… and I almost started crying. Because, honestly, we never really know what impact any of us have in life."
"Everyone gets overwhelmed by the fact that you can't change this world," she continues, "That you can't make the huge dents that we all wish you could make… but you need to remember that you CAN help one person. You CAN be kind today. You can't change everything, but it's just remembering that helping one person is actually huge."
"Whether you have a million followers, 10 million or one hundred, you still have a sphere of influence online, you know? Someone's watching, so say something that you care about."