What is Lost in Space?
In this reboot of the classic 1960s sci-fi series, we're 30 years in the future, and the Robinson family have been selected as pioneers to colonise a new world. But their spaceship is thrown off course, with the family crash-landing on a planet light years away from their destination. Which ends up being a hostile environment where there's danger around every corner.
Rebooting a Camp Classic
The original Lost in Space was a camp classic, with the family Robinson hurtling through space for three seasons in the mid-1960s, endeavouring to survive while the comically inept Dr. Zachary Smith kept placing them in danger's way.
The 1998 movie version was a very different beast, being a boring reboot that replaced the charm of the TV show with expensive effects, plodding action, and wooden performances from the likes of Matt LeBlanc and William Hurt.
This new Netflix series falls somewhere between those two stalls, with a healthy dose of Lost thrown in for good measure. There are definitely long stretches of boredom, while the Robinson clan are all somewhat bland, most notably mum and dad.
But the production values are high; the family landing on a mysterious planet that's filled with strange creatures and spectacular vistas. The action good; each of the 10 episodes in this initial run featuring exciting set-pieces. And a couple of the supporting characters are a blast to watch, the show coming to life when they appear, and making new Lost in Space a worthwhile endeavour.
Space Family Robinson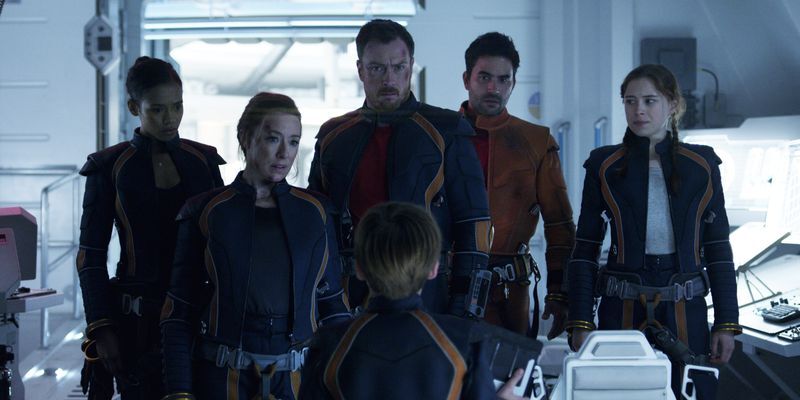 Each member of the Robinson clan is headstrong. You've got the headstrong father John (Toby Stephens), a military man of action. Headstrong mother Maureen (Molly Parker), a science wiz who is logical and pragmatic. There's headstrong daughter Judy (Taylor Russell), a kind, brave, newly qualified doctor. And headstrong daughter Penny (Minda Sundwell) a wiseass aspiring author. While shy brain-box Will (Maxwell Jenkins) is less sure of himself, but becomes more headstrong as the series progresses.
Unfortunately, an unhealthy chunk of Lost in Space is dedicated to watching them either bond or squabble with each other. Neither of which is particularly fun to watch. They keep stating "Us Robinsons stick together." But the show repeatedly splits them apart, with one side of the family in trouble, and the other side sent to rescue them.
And there's lots of rescuing to be done, with their new home featuring giant eels and lizards, deadly fire and ice, and rain that cuts you to shreds. Plus there's the small matter of the robot that forms a bond with Will, and also happens to be a weapon of mass destruction.
But episodes play out this way all too frequently, the family breaking into different groups each time so the dynamics change, but the formula staying very much the same. It, therefore, comes as sweet relief when those aforementioned supporting characters make an appearance.
Dr. Smith and Don West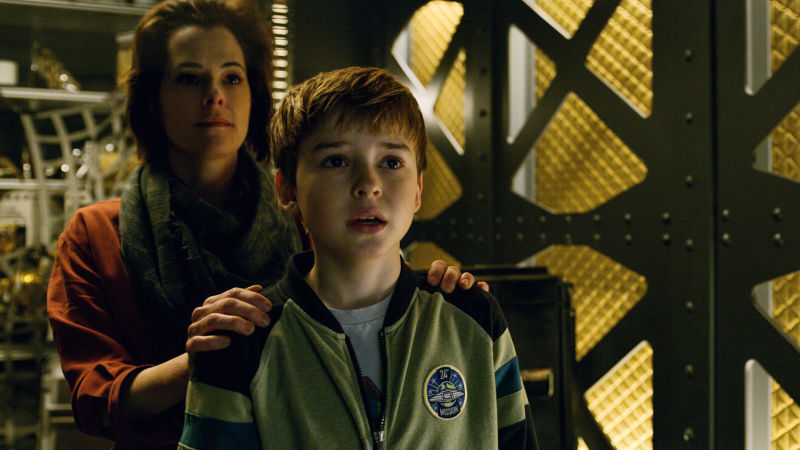 As played by the hilarious Jonathan Harris, diabolical Dr. Zachary Smith was the star of the original series. And the character is again the highlight here. But there's a twist, with this Dr. Smith a woman. Played by Parker Posey; clearly having a blast exploring every facet of the complicated character.
This Smith is a trouble-maker; plotting, conniving and scheming, all the while looking fierce in a fiery red jumpsuit. She claims to be a therapist, which results in everyone telling her their secrets. And Smith repays them in kind, whispering poison in their ears like some stylish Iago in space.
But there's much more to the character. There are times when Smith's self-preservation is to be admired. Her backstory gradually gives us an idea of the unexpected desires that drive the character. And there are even moments when her humanity can be glimpsed, giving credence to her claim that "I'm not the villain of the story. I'm the hero."
Then there's Don West. Square-jawed all-American hero of the original series. Who has also undergone something of a transformation in this version. Being a smuggler and a maverick, now driven by fortune and glory. Indeed, as played by Ignacio Serricchio, he looks like Poe Dameron, and acts like a cross between Han Solo and Indiana Jones.
Which is exactly what modern Lost in Space needs. The Robinson family are so determined to always do the right thing that the show needs spanners thrown in the works, and West and Smith do just that. With proceedings vastly improved whenever they are onscreen.
Lost in Space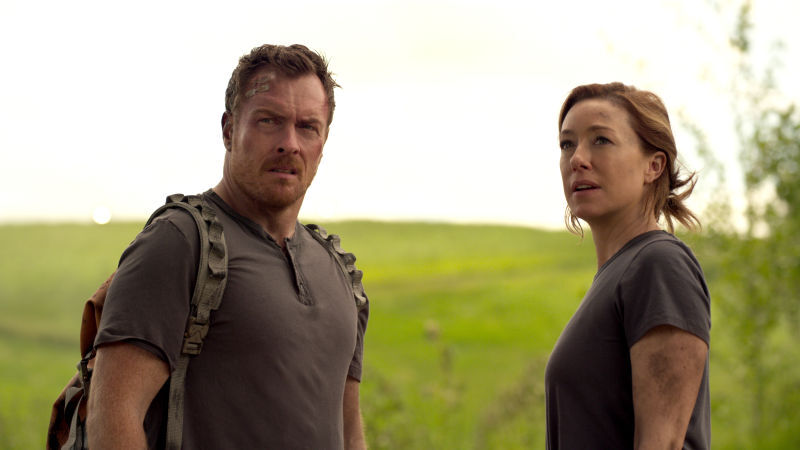 While the original Lost in Space casts a shadow over the series, there's another show this version closely resembles, and that's Lost. As once the Robinsons are marooned on their distant planet, it quickly starts to resemble the island that the characters were cast away on in that iconic series.
Because there are mysteries and danger around every corner. Lethal creatures. Futuristic tech. And an unforgiving environment that frequently puts their lives at risk.
They aren't the only survivors, with 63 others members of the mission making it to the island, so much like Lost, our heroes are frequently engaging with new characters who are just as stranded as they.
And much like Lost, there are flashbacks to lives before the accident, with a little more information dished out each episode, frequently wrong-footing the audience as we attempt to gain a greater understanding of each character. Hell, even some of the transitions look like they come from the JJ Abrams series.
Which isn't a bad thing, as Lost is one of the greatest TV shows of all time. But good as it is, Lost in Space isn't in the same league, so those similarities simply serve to underline its shortcomings.
Is Lost in Space Good?
There's a lot to like in the Lost in Space reboot. It's an entertaining space yarn that's brought the story of the Robinson family into the 21st Century. With smart, strong female protagonists resulting in a more progressive take on the material. And the impressive effects making it look less like a TV show and more like a summer blockbuster. Only, one that's better than 1998 summer blockbuster Lost in Space.
In making that transition, some of the fun has been lost, however. With the po-faced Robinsons frequently making it feel less like science fiction and more like soap opera. Mercifully, Dr. Smith and Don West are on-hand to liven up each episode, with Parker Posey and Ignacio Serricchio the show's clear MVPs.
Add the fact that there are some interesting themes explored, connected to loss, sacrifice, and wanting to belong, and the result is a quality show that does justice to the Lost in Space name. Making it well worth 10 hours of your time.